Motorola hasn't made a true flagship for a few years, and things have looked a little bleak for the company with just a 3% global smartphone share in Q1, 2019.
Their mid-range phones have always been popular recommendations, the use of Android one has allowed them to stand out from other affordable brands. Then the launch of the Razr with its foldable display put the brand back on the map, even if it wasn't a particularly amazing phone spec-wise.
With the announcement of the Edge and Edge+ the brand is finally back to playing with the big boys, and the Motorola Edge+ goes all out on specs.
With the Edge+ using the 108 MP lens found on the Samsung S20 Ultra and Xiaomi Mi 10 Pro, there are inevitable comparisons to be made.
Does the Edge+ have a chance against the behemoth that is Samsung or Xiaomi that in less than 10-years amassed an 8% market share by Q1, 2019?
Price and Availability
I will get this out of the way with first, because Motorola is off to a bad start by not launching the Edge+ globally properly. In the EU it will be launching in Italy, Nordics and Serbia. Then in the US, it will be a Verizon exclusive. It should be available to buy in May.
There is probably some marketing logic behind that, maybe less demand for some of the popular alternatives in those countries, giving the Edge+ a little more chance.
Xiaomi is not available in the US, so Motorola has one big advantage there. Motorola was traditionally a US company so they may also have an advantage with the growing racism towards China (even though Lenovo, who own them, is Chinese).
As for price, they are yet another company to push past the £1k park. The EU price will be €1,199 though in the US it will be $999.99.
While that price seems obscene, it is actually attractively price compared to the S20 Ultra which in the UK is £1,199 for the 128GB model, and in US it is $1399.99. So a massive saving to be had in the US.
Xiaomi has equally annoying availability. The Pro model is also not being launched in the UK but will be on Amazon Spain for €999 though it is no longer in stock
Chipset, RAM and Storage
They are all flagship phones, so both the Xiaomi and Motorola have a Qualcomm Snapdragon 865 chipset. Samsung are frustrating by using the Exynos 990 in the UK and EU, which is not as good, but then use SD865 in the US.
The Motorola has 12GB of RAM and 256GB storage; the Xiaomi comes with 8GB of RAM and 256GB storage. Neither the Motorola or Xiaomi have expandable storage.
The Samsung has 12GB RAM and 128GB storage (based on the above prices). This can be upgraded via microSD.
Display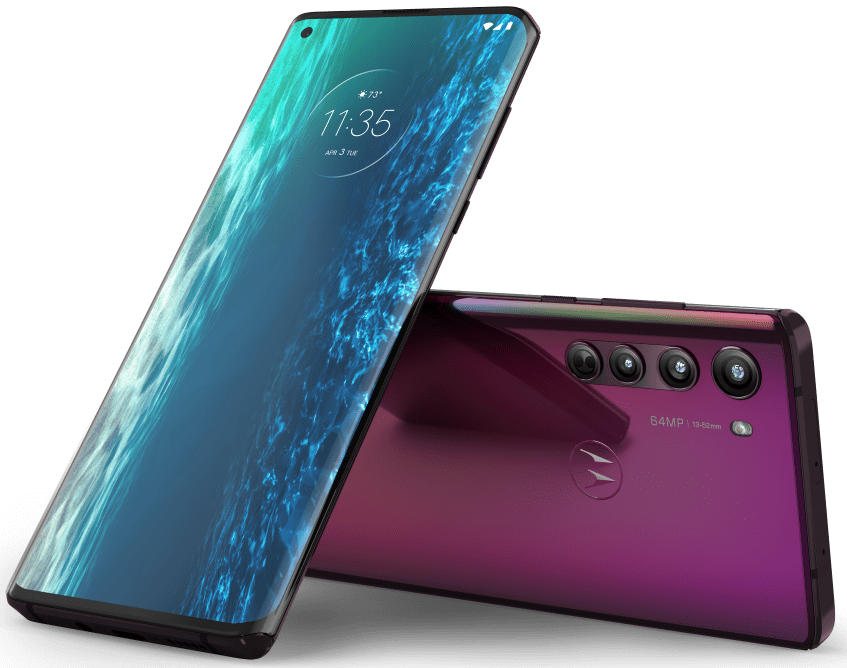 All the phones are monster sized with the Motorola Edge+ and Xiaomi Mi 10 Pro 5G having a suspiciously similar display (and overall design). I suspect the display panel is literally the same.
The Motorola is classed as 6.7-inches, while the Xiaomi is 6.67. They both run at 1080 x 2340 pixels with a 90hz refresh rate, and they both have a small punch hold notch at the top left for a selfie camera.
Even the dimensions and weight is similar with:
·Motorola Edge+ – 161.1 x 71.4 x 9.6 mm / 203g
Xiaomi Mi 10 Pro 5G – 162.5 x 74.8 x 9 mm / 208g
The Samsung takes things up a notch with a 6.9-inch display running at 1440 x 3200 pixels. It can go up to 120Hz, but this is only at FHD. At full resolution is 60Hz. I believe this will change with a software update.
Camera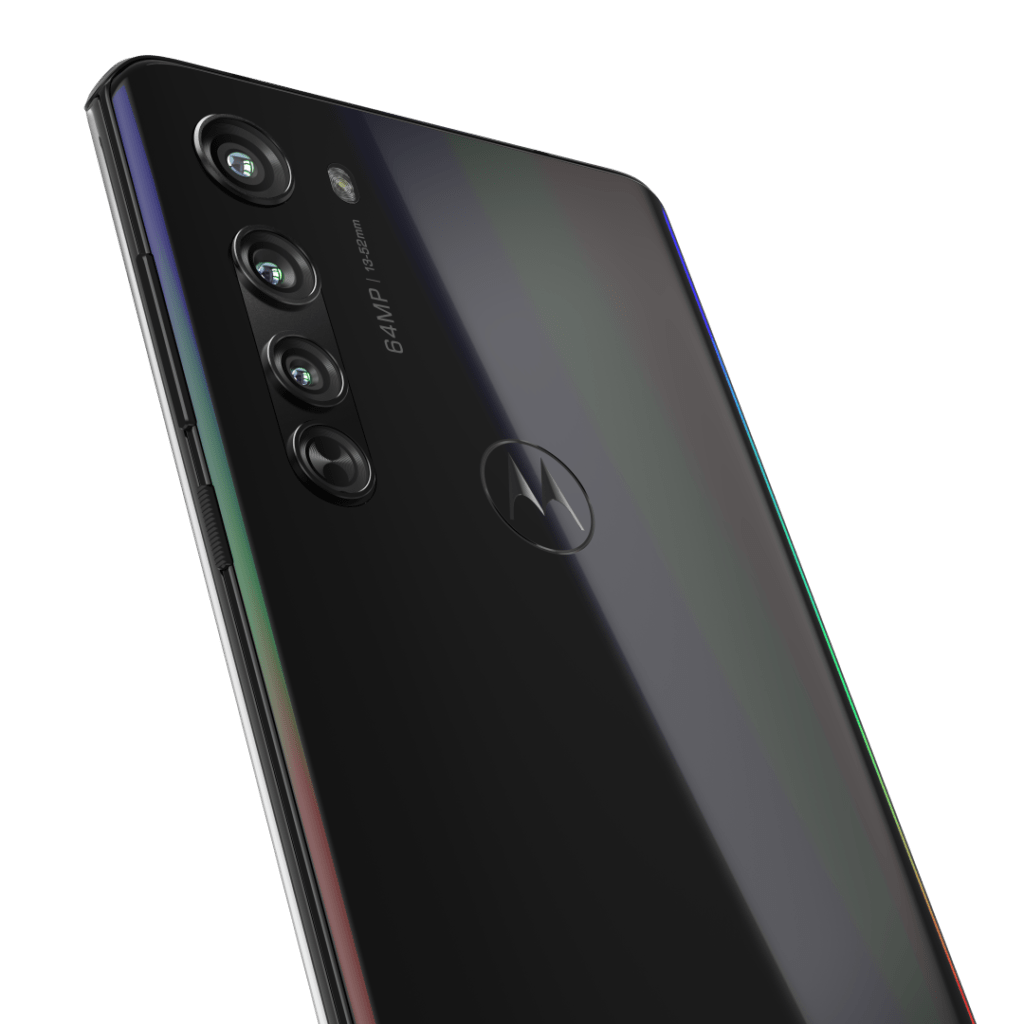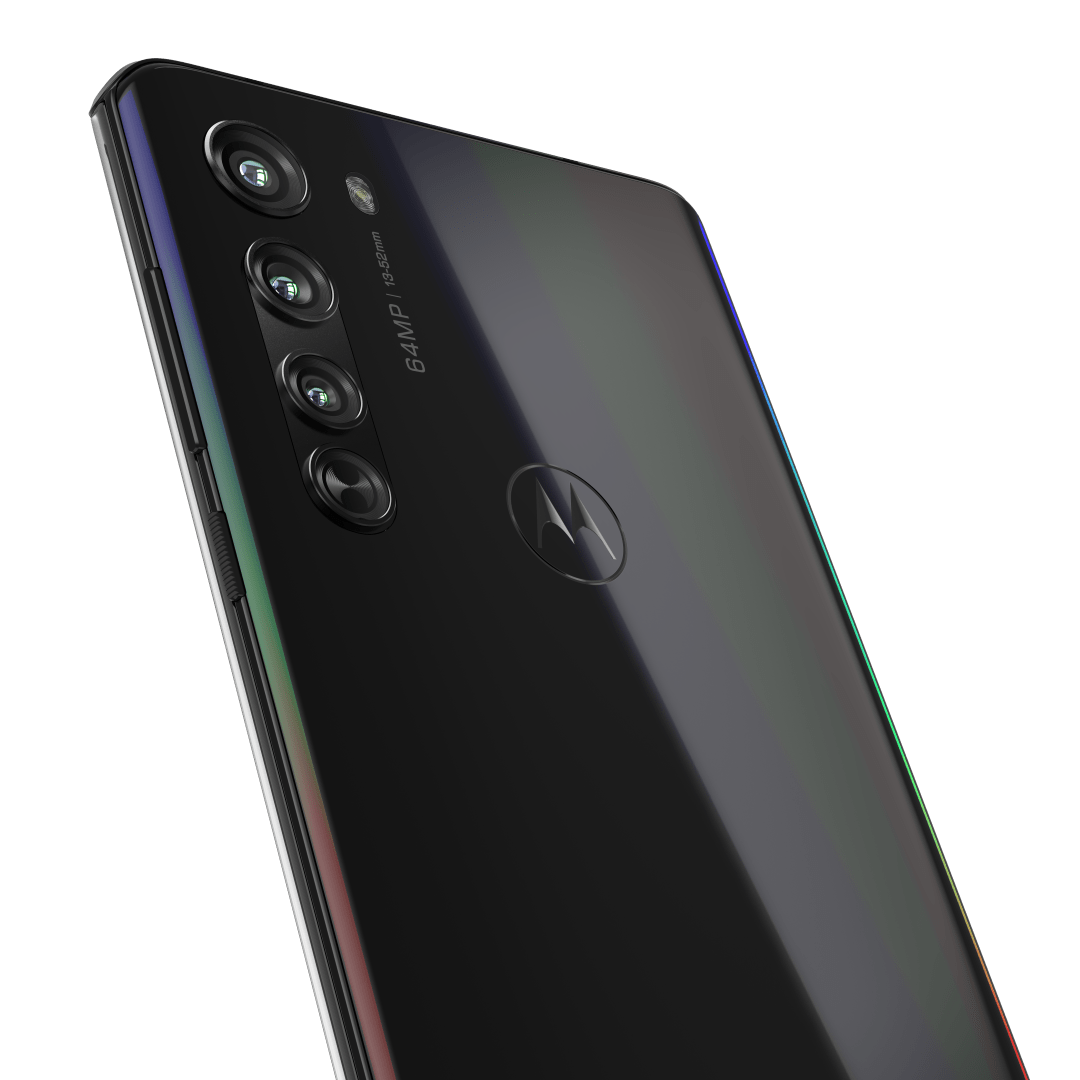 All three phones have an identical primary rear camera which is a very impressive 108 MP f/1.8 wide lens with a massive 1/1.33″ sensor.
The Motorola falls a little behind with the rest of the spec with:
8 MP, f/2.4, 81mm (telephoto), 3x optical zoom, PDAF, OIS
16 MP, f/2.2, 13mm (ultrawide), 1.0µm
TOF 3D, (depth)
25MP selfie
Samsung then has:
Periscope 48 MP, f/3.5, 103mm (telephoto), 1/2.0″, 0.8µm, PDAF, OIS, 10x hybrid optical zoom
12 MP, f/2.2, 13mm (ultrawide), 1.4µm
0.3 MP, TOF 3D, f/1.0, (depth)
40MP selfie
And then Xiaomi with:
12 MP, f/2.0, 50mm (telephoto), 1/2.55″, 1.4µm, Dual Pixel PDAF, Laser AF, 2x optical zoom
5 MP (upscaled to 8MP), f/2.0, (telephoto), 1.0µm, PDAF, Laser AF, OIS, 5x optical zoom
20 MP, f/2.2, 13mm (ultrawide), 1/2.8″, 1.0µm, Laser AF
20MP selfie
It is worth noting that software processing plays a massive role in camera performance. The Pixel series has poor hardware but is often classed as one of the best cameras. Similarly the Xiaomi Mi 10 Pro scores higher on DXOMark than Samsung Galaxy S20 Ultra.
Battery
Big screens need big batteries. The Motorola has a slight edge with its 5000mAh battery which should last longer than Samsung, with the same battery size, due to the smaller and lower resolution screen.
The Xiaomi then has a 4500 mAh battery.
Sadly, Motorola dropped the ball with the charging, it uses fast charging 15W and 15W wireless. That is going to be a long charge compared to Samsung with 45W & 15W or Xiaomi with 50W and 30W.
OS and Other Features
Motorola normally uses Android One, but there is no mention of it with this launch. They have now introduced My UX, allowing users to customize their experience to be even more intuitive and personal, so it works the way they want. Which sounds like this won't technically be Android One anymore.
There is also no mention of an IP rating, the Xiaomi also lacks one. At this price I would expect it.
The Samsung is IP68.
Overall
For US buyers, the Motorola Edge+ looks fantastic sitting $400 less than the Samsung S20 Ultra while providing more storage. It lacks an IP rating and the camera spec isn't quite as good and the charge speed may get annoying, but with such a big price difference I would ay that is worth it.
If I was US based, I would probably lean towards buying the Motorola over the Samsung
In the EU things are a little more complex, and this maybe why the UK hasn't got a launch. At €1,199/£1051 it is closer in price to the S20 Ultra which is €1,379.00(the price in Italy) or £1,199 in the UK. You then have the Xiaomi which is €200 cheaper at €999.
At those prices, it is much harder to say which one I would choose, the Xiaomi may just edge out in front, purely based on price.