Announced at IFA 2019 the Netgear Orbi WiFi 6 Tri-band Mesh System RBK852 (or RBK853 for the three-pack) sits at the very top of the Netgear line up of mesh wi-fi systems.
There is no doubting that it is a superb system if you have very demanding requirements, or just a high budget then it is probably one of the best options on the market today.
However, most households looking for the best Wi-Fi mesh system need not spend that much when Netgear has a newer and more affordable RBK752 which also offers tri-band Wi-Fi 6 and costs around a third less, with low prices on Amazon of £399 (currently £450).
So, if they are both tri-band Wi-Fi 6 mesh systems, what is the difference between the RBK752 and RBK852?
Netgear Orbi RBK752 vs RBK852 Specification Comparison Table
| | | |
| --- | --- | --- |
| Product | Netgear RBK752 | Netgear RBK852  |
| AX Rating  | AX4200  | AX6000  |
| Wifi speeds | 2.4 GHz – 600 Mbps | 2.4 GHz – 1200 Mbps |
| | 5 GHz – 1200 Mbps | 5 GHz – 2400 Mbps |
| | 5 GHz – 2400 Mbps | 5 GHz – 2400 Mbps |
| Internal antennas | 6 high-performance and amplifiers | 8 high-performance and amplifiers |
| Channel Width  | 80Mhz | 80Mhz |
| Coverage  | 5,000 sq. ft | 5,000 sq. ft |
| Processor | 1.4 GHz quad-core | 2.2 GHz quad-core |
| Memory | 512MB NAND Flash and 1GB RAM | 512MB NAND Flash and 1GB RAM |
| Router Ethernet  |  One (1) WAN port and 3 LAN Gigabit Ethernet ports | A 2.5 Gbps WAN port and 4 LAN Gigabit Ethernet ports |
| Satellite  | Two (2) LAN Gigabit Ethernet ports | 4 LAN Gigabit Ethernet ports each |
| Price  | Around £450 | Around £700 |
So, what does that mean, what are the performance differences?
While they are both tri-band systems the Netgear RBK752 offers lower speeds on a couple of the radios.
In particular one of the 5Ghz radios is just 1200Mbps which appears to indicate much lower speed. However, in reality, this won't be the case in most scenarios. The RBK752 will use the 2×2 5 GHz 1200 Mbps radio for the backhaul connection back to the router.
The 4×4 5 GHz 2400 Mbps radio can't be used to its full potential by one user, clients can only connect with 2×2 giving them a maximum speed of 1200Mbps. So a single user will get the same speeds either mesh system (in theory).
The Netgear RBK852 will offer advantages in larger households with demanding users, if you have a couple of people trying to connect at full speed the RBK852 won't suffer from a bottleneck, but the RBK752 will.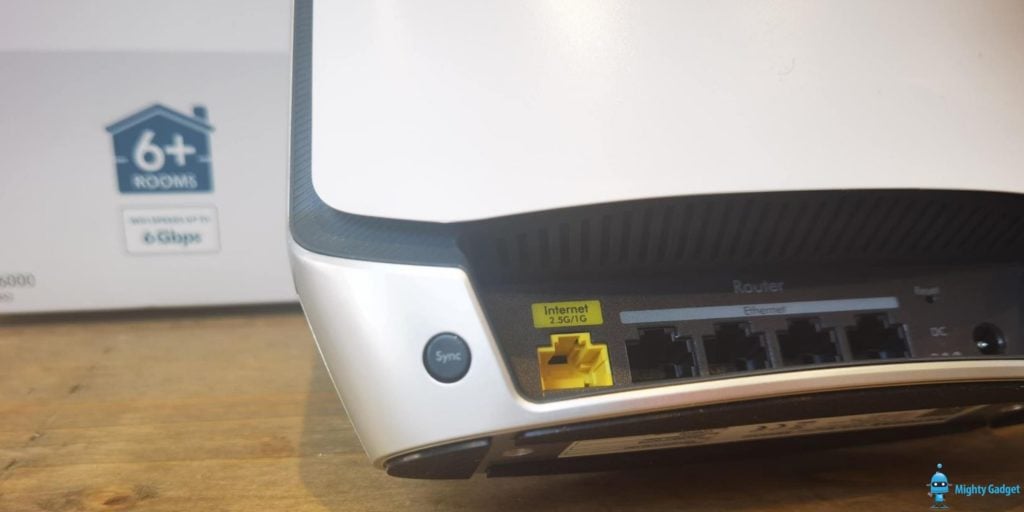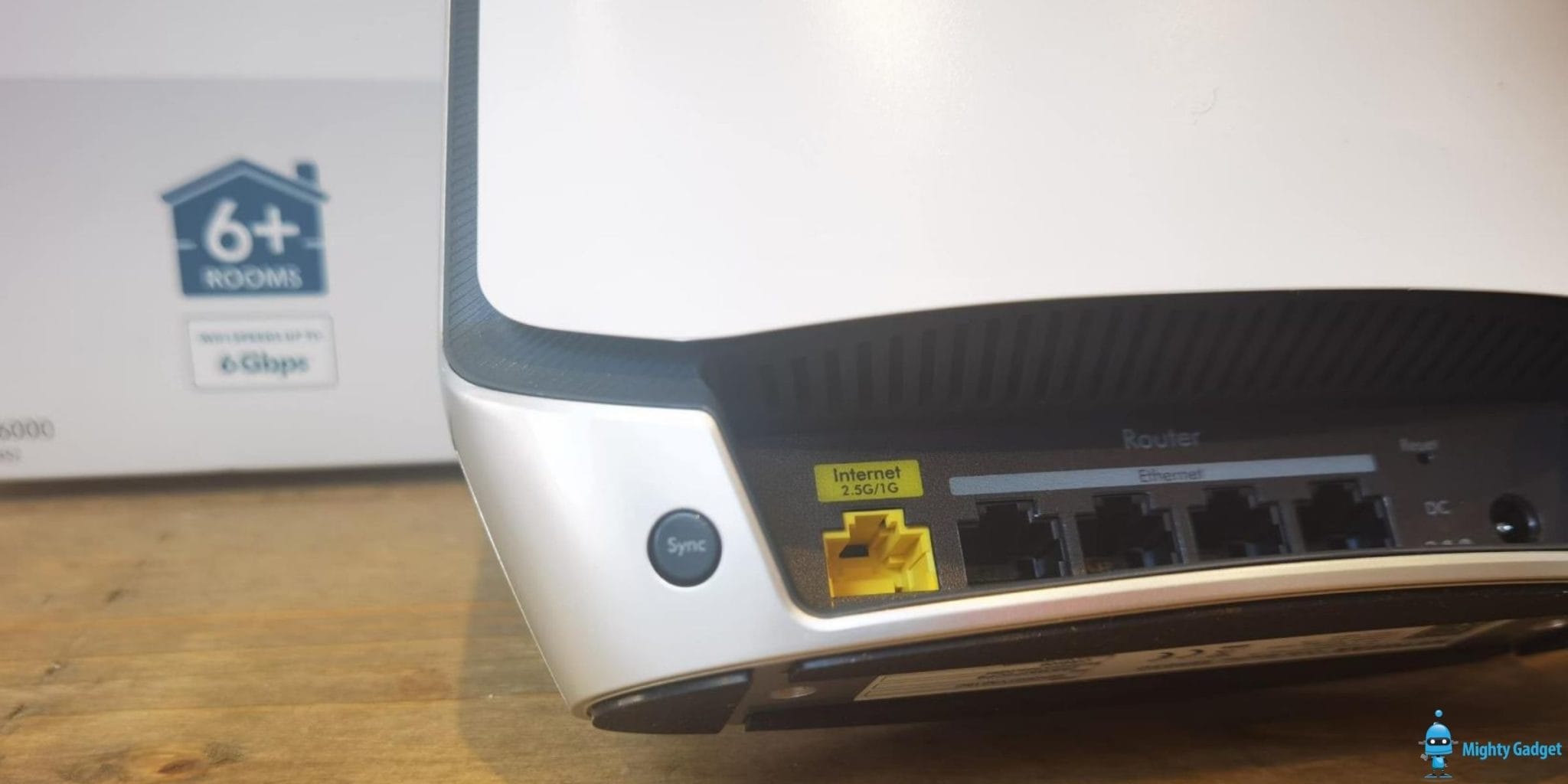 The RBK852 also has the added benefit of the 2.5GbE WAN port, but I question how useful this really is. I don't think there is any widespread availability of 2.5GbE Internet in the UK, and if you were lucky enough to get it, the WiFi connection is still going to be limited to 1200Mbps with a realistic optimal throughput of around 900Mbps, comfortably under what the gigabit ports can support.
The extra LAN ports are always welcome, but gigabit switches are so cheap I wouldn't put it hight up on my requirements when making a decision.
Both systems state the same coverage, but the RBK852 is physically larger and its superior antenna spec may offer slightly better coverage throughout the home.
Overall
Being a tech geek, I always want the best tech possible, and if money was no object, of course I would opt for the Netgear RBK852.
Sadly, may bank balance is small so buying tech that offers similar if not the same performance but at a lower price is always important.
I haven't actually reviewed the RBK752 but I have the RBK852 and the WiFi 6 Orbi Pro. Based on the specification and the size of my household (2-people) it is likely I wouldn't see any difference in performance between the two systems.
Even in larger households, you would need to weigh up if all your users are going to push the limitations of either of these systems. If all you want is to extend your Internet around the home, both of these are likely to be overkill.
By all accounts, the Netgear RBK752 hits the sweet spot for overall performance in relation to its price and is one of the best systems on the market to buy right now.
Posted by Mighty Gadget Blog: UK Technology News and Reviews