Netgear has expanded their range of Wi-Fi 6 hardware dramatically this year, offering consumers as much choice as possible at different price points.
This has now been extended to include gamers. Netgear claims the  Nighthawk Pro Gaming XR1000 is the worlds first Wi-Fi 6 router for gamers. TP-Link may disagree though, the Archer AX11000 is aimed towards gamers with dedicated gamer accelerator modes. There is also the Asus ROG Rapture GT-AX11000 which couldn't be any more gamer focussed with its RGB lighting.
Anyway, this is the first WiFi 6 gaming router Netgear has launched that is running DumaOS.
DumaOS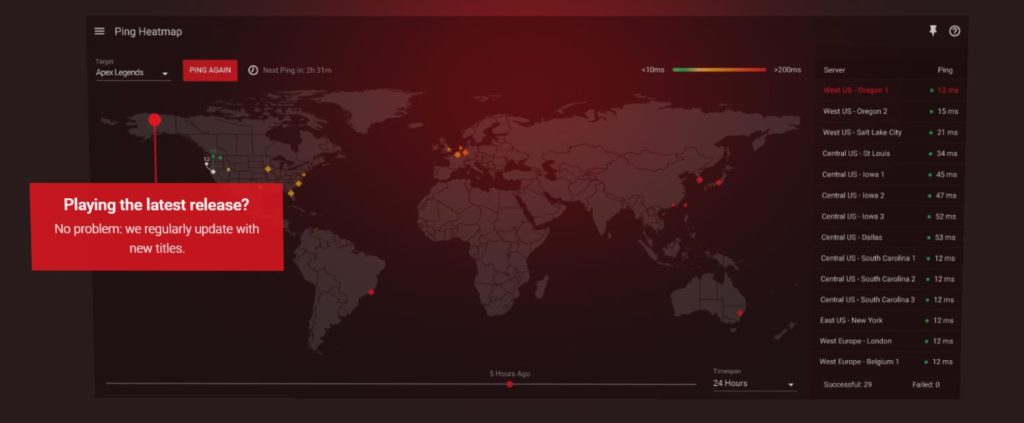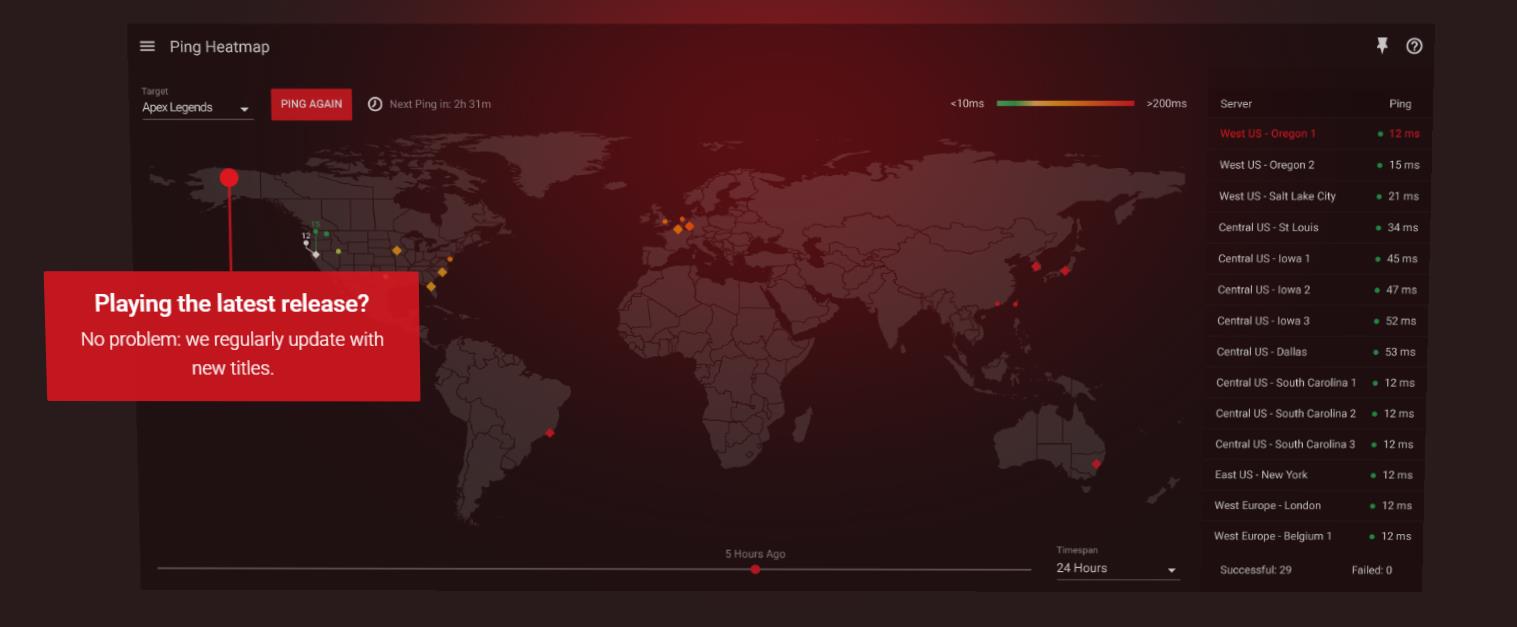 From what I can gather, the hardware is identical to the £250 Nighthawk RAX50, but it is the DumaOS that makes it gamer orientated. This has several important features for gamers:
Bandwidth Allocation (QoS)—Prioritises gaming devices and allocates bandwidth per device or application.
Geo Fencing–– Customises and filters which game servers you play on for an elevated gaming experience. No longer simply a spherical aperture with wasted area, this newly updated feature provides the capability to draw customised shapes with up to 47 angles.
Ping Heatmap—Pings your favourite game servers to display your connection quality to each server on a World Map.
Connection Benchmark—Tests your connection's speed, ping, & performance under peak congestion.
Traffic Controller–– Blocks traffic by device or application on a schedule.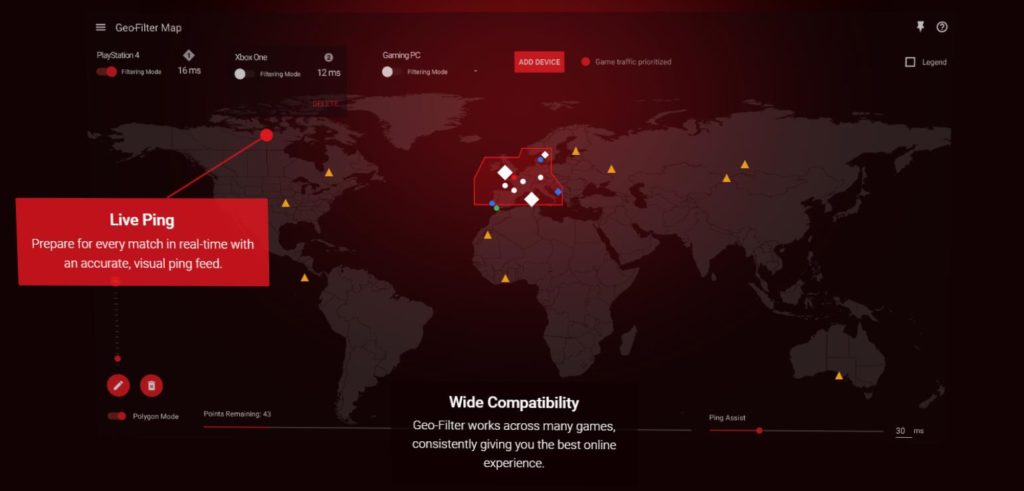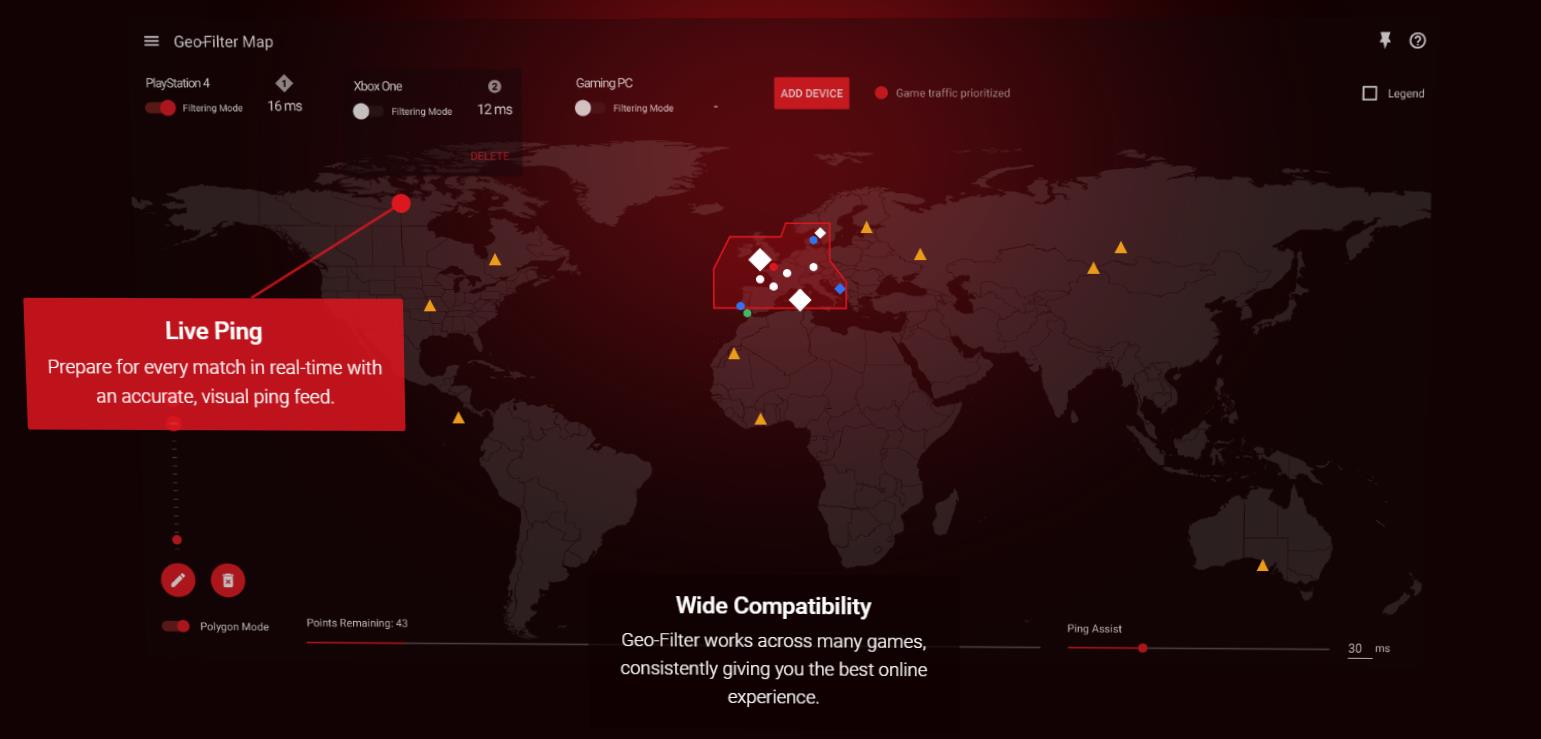 Hardware Specification
As for the router hardware itself you get:
Tri-Core 1.5GHz Processor – Powerful processor supports more devices for better VR gaming, 4K streaming, surfing and more while boosting your wireless, wired, and USB performance
WiFi 6 – AX5400 Dual Band WiFi designed for faster, more reliable connections with 4X increased capacity and low latency
Five Ethernet Ports – Easy to hardwire your devices with five Gigabit Ethernet ports (1 WAN & 4 LAN)
Price and Availability
The Nighthawk Pro Gaming XR1000 WiFi 6 AX5400 router is now available for £329.99 GBP and €349.99 EUR from NETGEAR.co.uk and other online retailers