The OPPO Find X3 Neo was launched in March as an affordable alternative to the £1k+ OPPO Find X3 Pro.
While the X2 Neo had a mid-range chipset, making it feel like an overpriced but premium midrange phone, this uses last year's flagship Snapdragon 865. To me, this helps justify the cost, offering competitive performance all around compared to more expensive devices.
Specification
Design & Display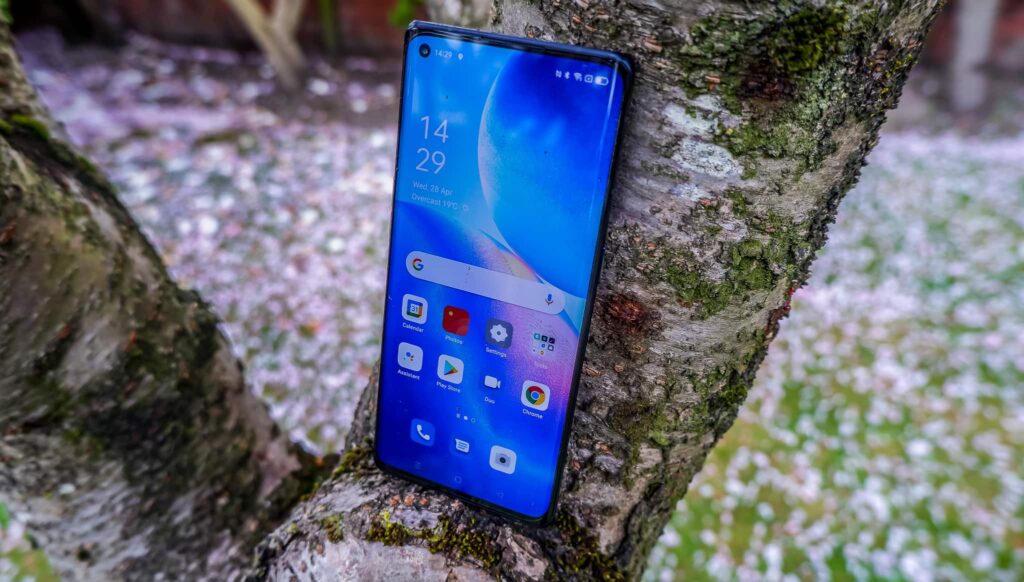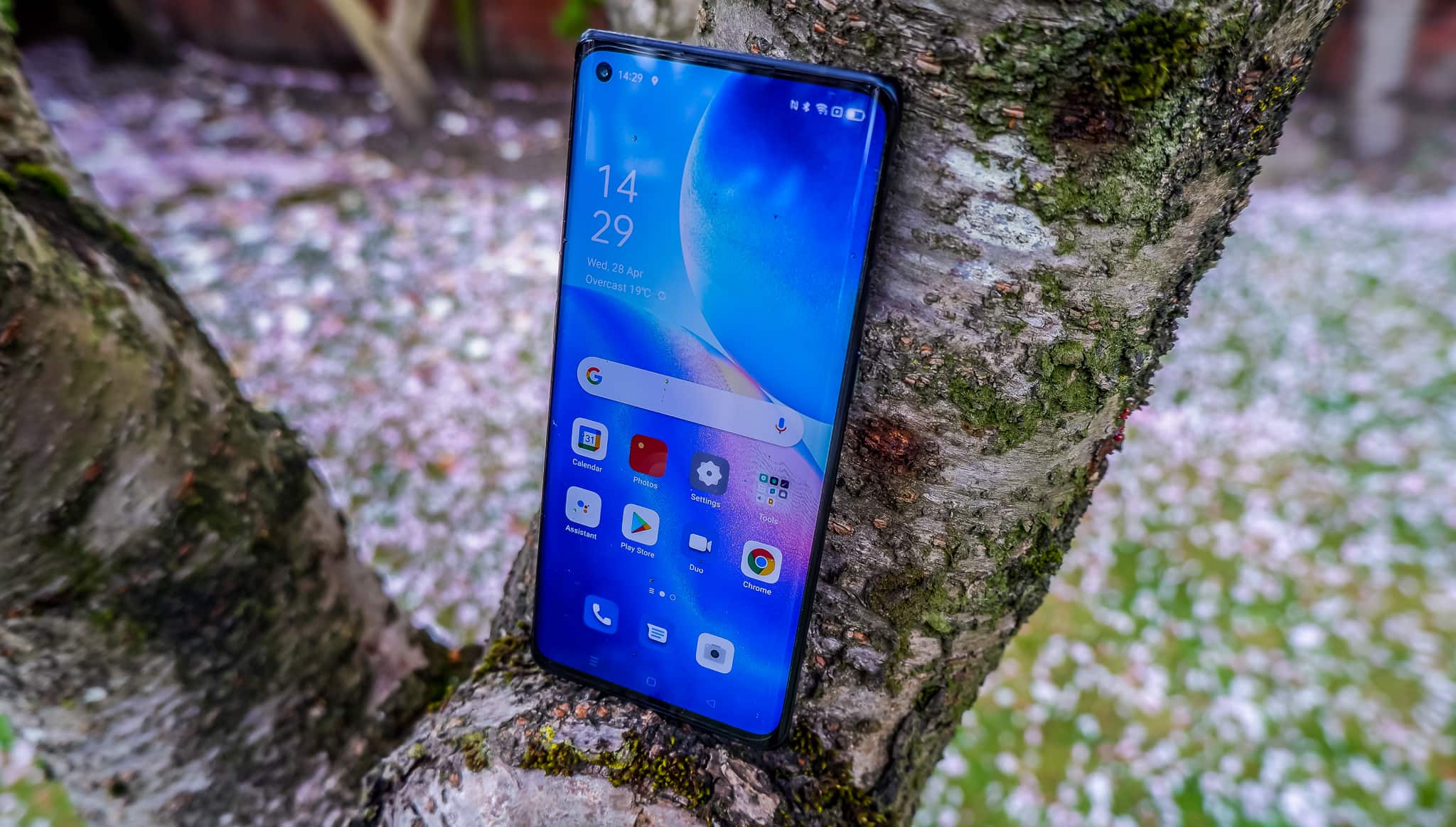 The Find X3 Neo seems quite small at first, but it is actually quite similar in size to my Huawei P30 Pro, it is a touch taller but 1mm narrower and 0.4mm thinner. It is, however, 8g lighter, which I think helps contribute to it feeling smaller.
The display is larger at 6.55 inches vs 6.47 inches, and this feels like a perfect size to me.
The more expensive X3 models bump things up to a 6.7-inch display with a corresponding increase in size and weight.
Similarly, when looking at other alternatives to this phone, the Mi 11 and OnePlus 9 Pro are both quite a lot larger and heavier, with them having a  6.81 inch and 6.7-inch display, respectively.
So if you prefer something a little smaller and lighter in hand, then the Neo stands out from the crowd.
At first, I thought this had a plastic back, but it is listed as glass. It has a sort of grainy matte finish (Starlight Black). As boring as black has become over the years, I quite like it makes a refreshing change to the increasingly blingy and gaudy colours we see with some brands. Though, if you do prefer something shinier, then there is the Galactic Silver option.
The display itself is superb, not quite the same spec as more expensive flagships phones with it running at 90hz and 2400 x 1080, but unless I run two phones side by side, I can't really really tell. One thing that stood out while using this was the good screen visibility on sunny days; I am sure it did better than the OnePlus 9 Pro, even though that has a higher rater screen brightness.
The display has a nice camber on the left and right, giving you a maximum screen to body ratio without sacrificing usability.
Beyond that, everything is reasonably standard, you have a moderately large camera bump on the upper left of the rear, not dissimilar to the OnePlus. The selfie camera is located in the same place as every other phone now.
One feature I am disappointed to see omitted from this model is the IP rating (which the X3 and X3 Pro have). I know it is not the most important thing in the world, but as a keen runner and cyclist, it is reassuring to know that my £700 phone isn't going to break at the first sight of water.
While this lacks a microSD card, like many flagships, the default storage option is 256GB giving it a big advantage over base models from alternative options.
Biometrics
Biometrics work well; just like the OP9Pro the fingerprint scanning is accurate and fast, just not as good as the Samsung Galaxy S21. Then face unlock does most of the work with me rarely having to use my finger.
Camera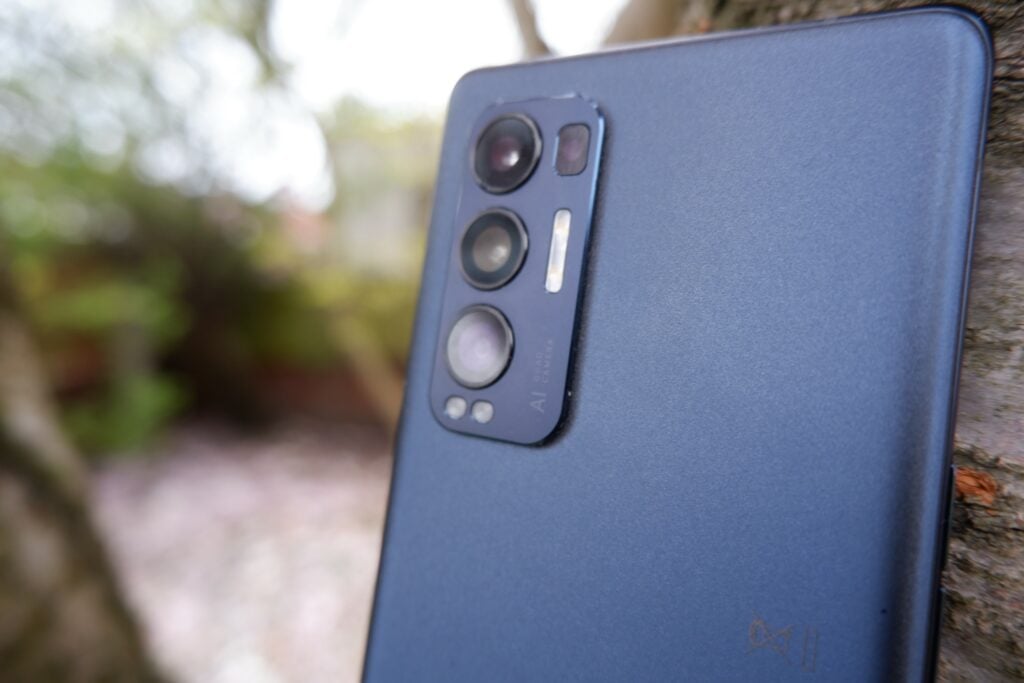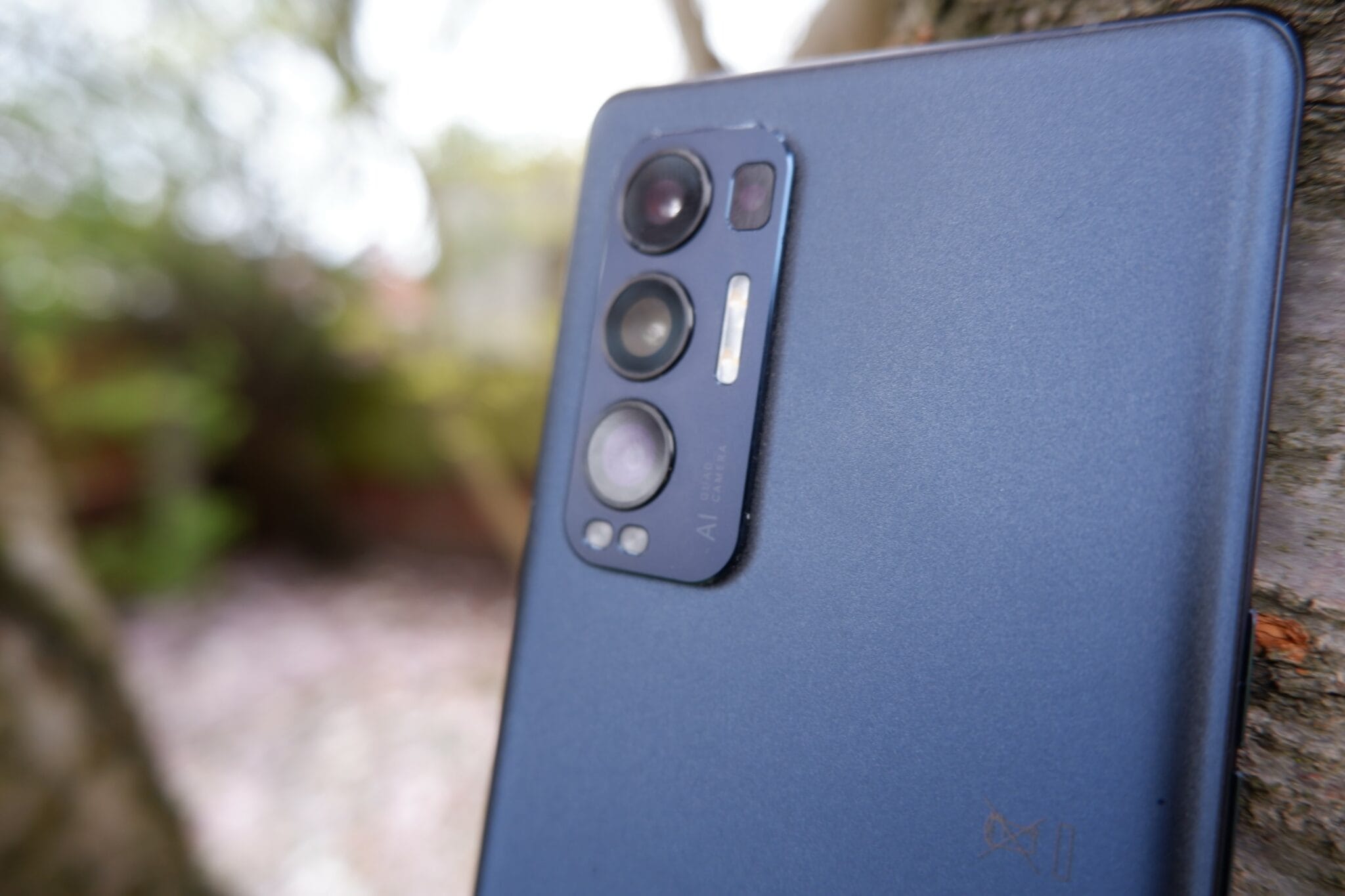 I have already covered the OPPO Find X3 Neo camera in a previous post. I have been impressed with the performance; the phone takes consistently good photos without messing with the colours too much.
While the 16 MP performs adequately, I can't help but wish they had duplicated the 50MP Sony IMX 766 on the ultra-wide, making this a little more competitive against the OnePlus 9.
Unlike the OP9, you do get a zoom lens, it is certainly not the most advanced on the market, but it does take decent photos, and it gives you that added flexibility which neither the OP9 nor Mi11 has.
The macro camera is mostly useless; while it is fun to occasionally take a shot up close, the 2MP resolution doesn't provide the best detail.
Camera Samples
Performance
With the pricing of this being quite close to the OnePlus 9, some people will no doubt criticise the fact that this uses last years Snapdragon 865. Admittedly, I'd have been much happier if this had the Snapdragon 870 differentiating this from last years devices. However, the SD865 does still offer incredible performance well above what I need from a phone, really.
Benchmarks are, as you would expect, about the same as most flagship phones from 2020.
The Antutu result is for V9, so don't be fooled into thinking this magically performs better than older benchmarks. The OP9Pro achieved 775K, so this is only 8.4% behind the Snapdragon 888. Geekbench results are a little different though, the new X1 core on the SD888 achieves a single-core results 23.6% higher than the Cortex A77 performance core on the SD865.
It is worth remembering that the Find X2 Neo used the Snapdragon 765G, so this phone has had a massive performance improvement from last year with a 50% and 60% improvement for the single-core and multi-core scores on Geekbench.
The decision to use the SD865 is also justified due to the issues that the SD888 has with thermal throttling and battery drain. This won't offer the same peak performance as more expensive flagships, but it should be more reliable and consistent.
Testing this with the Wild Life Stress tests achieves 5038 for its best loop and 4942 for the lowest, so a stability rating of 98.1%. By the end of this test, both the Samsung Galaxy S21 Ultra and the OnePlus 9 Pro were scoring well under 4K. Only the Xiaomi MI 11 has maintained its score over 5K out of the flagship phones I have reviewed this year. How important this is will depend on how you use your phone, it is likely most people will never experience throttling on any of these phones.
Battery
The Snapdragon 865 has a significant advantage over the more powerful SD888 phones with power efficiency. I have no had battery anxiety with this phone, it will comfortably last a day of moderate to heavy use without me getting too stressed about it dying.
Testing this with PC Mark Work 2.0 battery benchmark, the phone achieves 13h 18mins with an average score of 10632. While this is not record-breaking, it is 5 hours better than the OnePlus 9 Pro.
The main letdown here is the lack of wireless charging, which both standard Find X3 and Pro model feature. I wouldn't say it is an essential feature for me, but it has become increasingly important, especially with the other phones offer 30W charging.
Software
I have either got used to ColorOS, or it has improved a lot in the past couple of years. One thing I don't like is the default option of an iPhone like home screen with no app drawer, but this is easily switched back to the more traditional Android style quite easily.
There is barely any bloatware on the phone, certainly nothing for me to complain about.
The settings menu takes a little getting used to, and you can optionally log in to an Oppo account for additional features, similar to other brands.
Price and Alternative Options
The OPPO Find X3 Neo has an official RRP of £699.99
This makes it more expensive than the none-Pro OnePlus 9 and dangerously close to the Xiaomi Mi 11. Both of these phones would make a superb alternative choice, and I am not going to suggest the Find X3 Neo is better.
However, it is worth seriously considering. The SD865 may not be as fast as the Snapdragon 888, but you will get a much better battery life out of it while still having phenomenal performance.
This then also benefits from a decent telephoto lens and half-decent ultra-wide. I personally prefer the overall camera performance of this to the Mi 11, and it competes well with the more expensive OnePlus 9.
You also get 12GB RAM and 256GB storage as standard; the extra storage is definitely a bonus for me.
OPPO Find X3 Neo discounts and the best contract deals
I do feel £699.99 is a touch too expensive, though. However, over on Amazon.Es, the phone is available for €727.09 but then with a discount taking it down to €636.56 or around £560.
At a sub-£600 price this becomes a much better alternative to the OnePlus 9 and the price gap is to big to even bother comparing to the Mi 11.
Alternatively, OPPO has always been good with contract deals. You can pick up a 100GB 5G Vodafone plan for £936 all in via Car Phone Warehouse (£39 PCM or £9.83 PCM for the contract – the RRP of the phone). Or a 54GB deal for £865 all in (£36pcm equivalent or £6.9 contract – RRP).
Overall
I like the OPPO Find X3 Neo a lot; it is my favourite OPPO phone to date (I've never reviewed one of their flagships), and it is probably my favourite phone this year, so far.
Don't get me wrong, the Galaxy S21, Mi 11, and OP9 Pro are all amazing in their own right, but they have just not pushed all the right buttons for me personally.
I'd prefer the RRP closer to £600 than £700, which would help separate it out from the crown of SD888 phones; however, with the various contract and import deals available, this price is easily achievable.
Posted by Mighty Gadget Blog: UK Technology News and Reviews