Philips Hue continues to expand its product portfolio of lighting products with several new products.
Philips Hue Play Gradient Lightstrip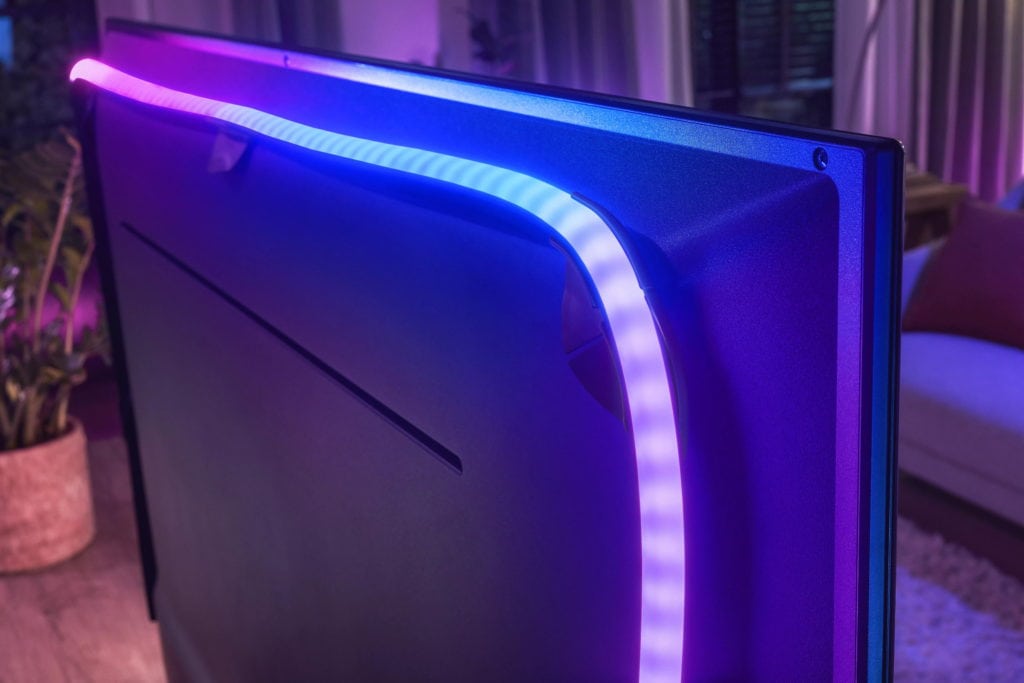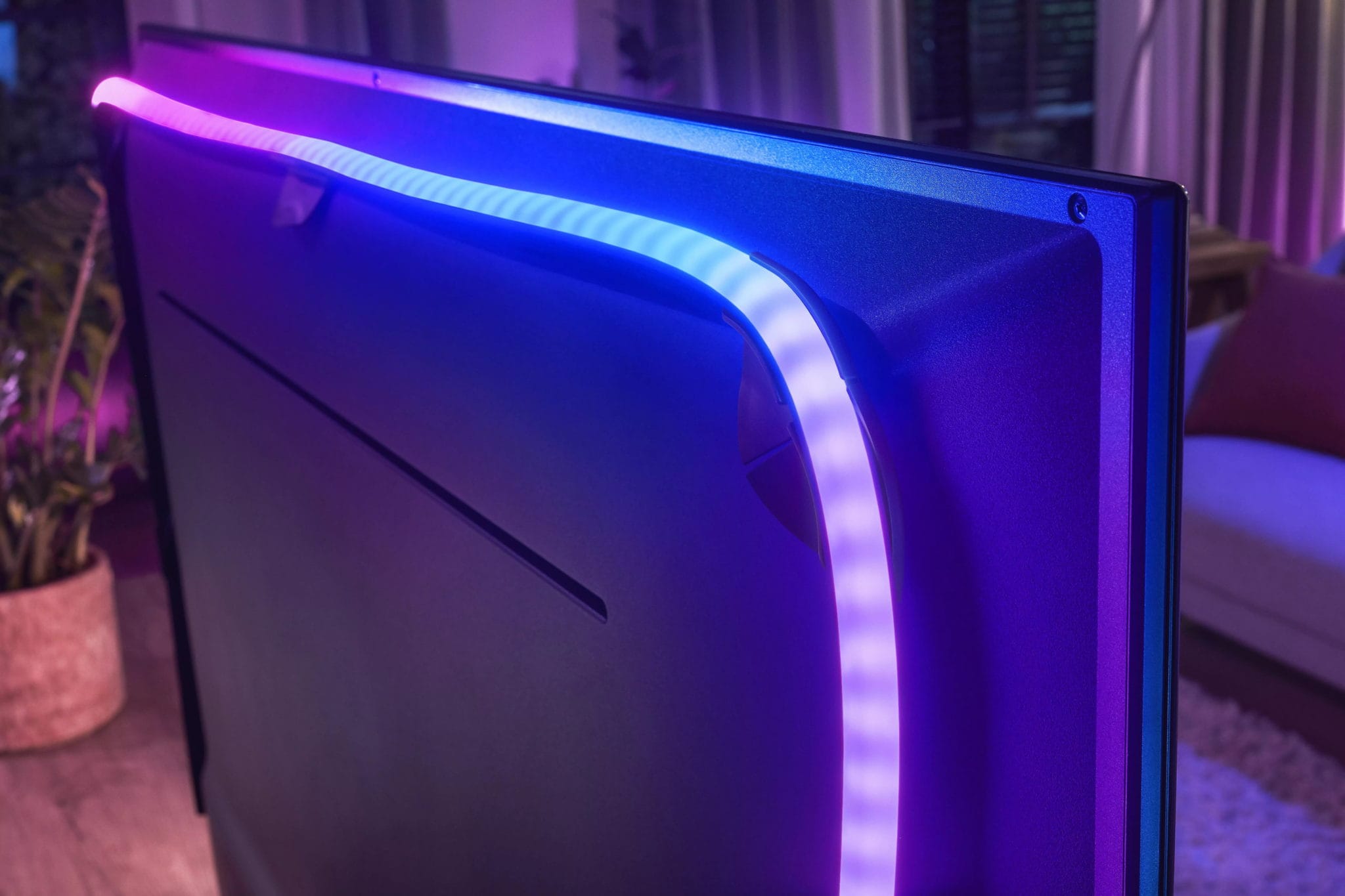 Philips Hue has had light strips for a while now, but previous the colour options were solid similar to how an individual bulb works.
The new Philips Hue Play Gradient Lightstrip offers individually addressable LEDs allowing each LED within the strip to display a different colour.
This is something the PC gaming industry has embraced for the last few years, brands like Corsair and Asus offer ARGB light strips for inside your computer, and companies like Thermaltake have various ARGB fan and cooling options.
The new Philips Hue Play Gradient Lightstrip will likely be a popular choice for console gamers wanting a more immersive experience (or big screen PC gamers).
To make the most of the Gradient Lightstrip, users will need the Philips Hue Play HDMI sync box paired with the Hue Sync mobile app which will allow the lights to sync with the content that is displayed on the TV. This will give a Philips Ambilight like effect which has been one of the main selling points for Philips TVs the last few years.
Price and Availability
Available from October 6th, there is a caveat to these new addressable strips, and that's the price. There is a big jump in price from the existing strips to these
55-inch (fits TV sizes 55 to 60 inches) – 179.99 EUR / 199.99 USD
65-inch (fits TV sizes 65 to 70 inches) – 199.99 EUR / 219.99 USD
75-inch (fits TV sizes 75 to 85 inches) – 229.99 EUR / 239.99 USD
In comparison, the 2m Philips Hue Lightstrip White and Colour Ambiance Smart LED Kit is just £59
On top of that, you will need the Philips Hue Play HDMI Sync Box which is currently £229 on Amazon
As expensive as that may be, home AV can get crazy expensive, a high-end 65-inch OLED TV can set you back £3K, a surround sound speaker system can be anything from hundreds to many thousands, and there is a good chance a PS5 will set you back £500-ish. So for consumers wanting the best experience possible, they will likely happily pay the price.
Philips Hue Iris
The updated Philips Hue Iris puts a new spin on an already iconic design. The popular table lamp now offers richer colours, lower-than-ever dimming, and a significant increase in brightness when using white light, as well as a beautiful fabric-wrapped cord and Bluetooth capabilities. The Iris also has four new limited-edition colours: copper, rosé, silver, and gold. With its metallic tones and elegant look, the Philips Hue Iris limited edition is more than just a smart table lamp — it's a design piece.
Price & Availability:
From October 6th
EU: EUR 99.95
US: USD 99.99
CAN: CAD 129.99
New Filament Bulbs
Moving onto less exciting launches, but just as important nonetheless, with more bulbs to accommodate different home interiors.
Philips Hue was a little late to the game introducing trendy Edison style filament bulbs to the smart lighting industry, but last year they finally introduced some bulbs.
This has now been expanded to include two new bulbs the Large Globe (White Filament G125) and the Large Edison (White Filament ST72)
Price & Availability:
From September 29th
G125 EUR 39.95
ST72 EUR 34.95
Philips Hue White and Colour Ambiance Ensis Pendant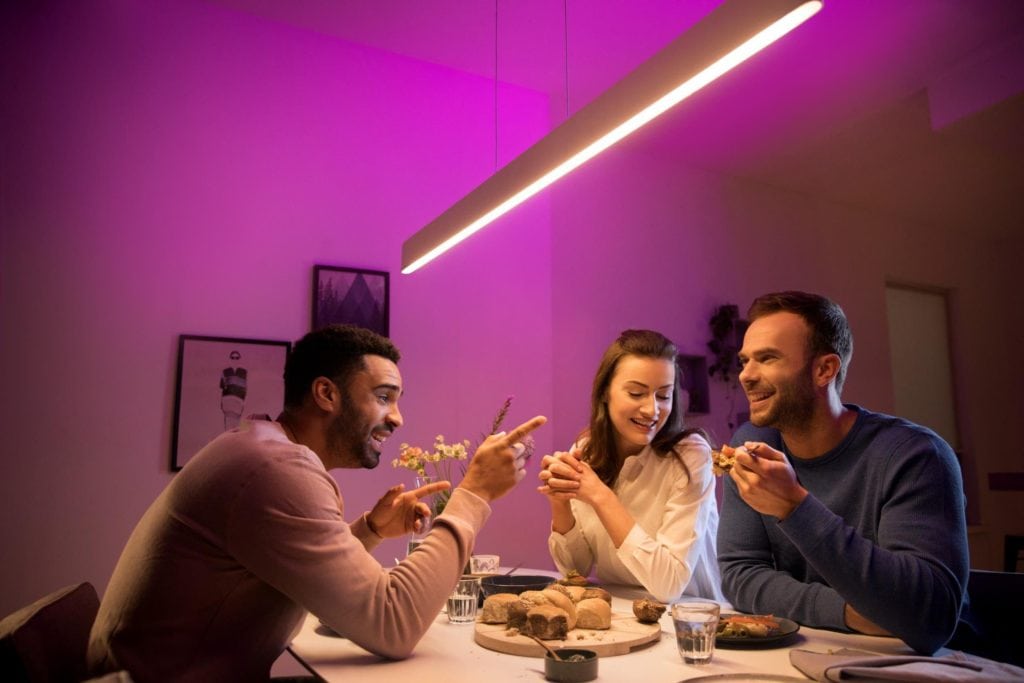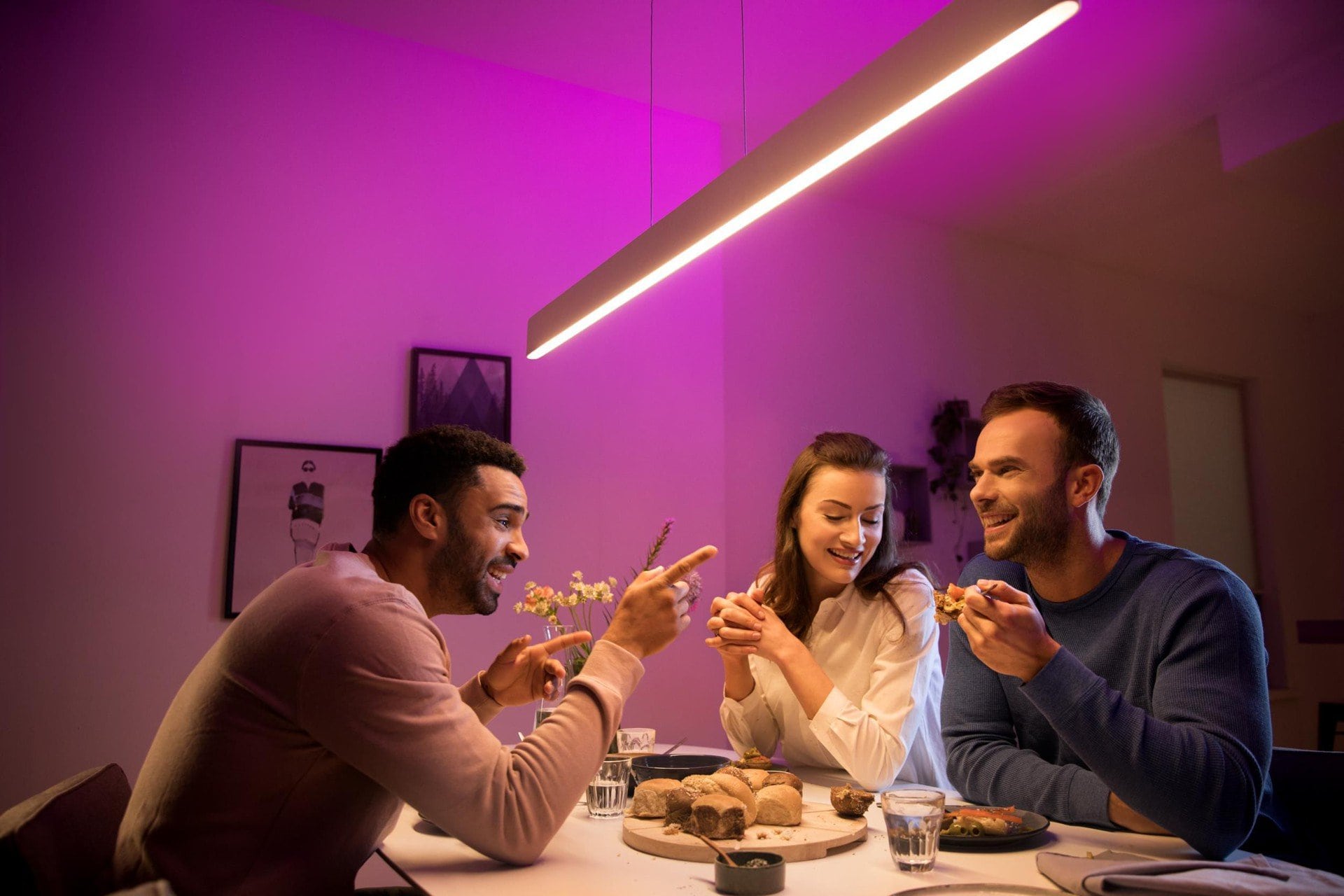 Philips Hue is introducing the Philips Hue White and colour ambience Ensis pendant light in black. The perfect light for your dining table, the Ensis provides both direct and indirect light at the same time. Whether you're working from home or having a cosy diner, you can create a unique and personal lighting experience with a downlight for functional activities and an additional upper light for creating a colourful ambience.
Price & Availability:
From October 6th in the EU for EUR 399.95
Philips Hue White Luster E14 Bulb
Finally, there is the Philips Hue White luster E14 bulb brings smart light to any room of your home. This bulb offers dimming capabilities, Bluetooth control in one room, or the ability to connect to an existing Hue Bridge-controlled smart lighting setup.
Price & Availability:
From September 29th
EUR 19.95 (1-pack)/ EUR 29.95 (2-pack)