Today, Xiaomi / Poco took the wraps off the new Poco M3 Pro 5G, which will be one of, if not the cheapest 5G phone to launch in the UK.
In recent years, Xiaomi and Realme have been trading blows with the phone launches, all of which offer the best spec possible for the price. This has led to both brands significantly increasing their market share globally compared to other less value-orientated brands.
While the relentless phone launches are hard to keep up with and can be confusing, consumers are in a good position, being able to find a brilliant phone whatever the budget. In my opinion, you can't go far wrong choosing any phone from either brand.
Poco is the (more) affordable arm of Xiaomi, and I have been very impressed with the Poco X3 Pro and Poco X3 NFC.
The Poco M3 Pro 5G sits a little further down the ladder, the none 5G model launched in November last year with the Snapdragon 662 and was priced at just 149-Euros. However, it looks like it never saw an official UK launch so the UK pricing was a touch high, currently over £150.
Poco M3 Pro 5G upgrades the spec with the new Dimensity 700 5G chipset and an improved 90Hz display.
Poco M3 Pro 5G vs Realme 8 5G Specification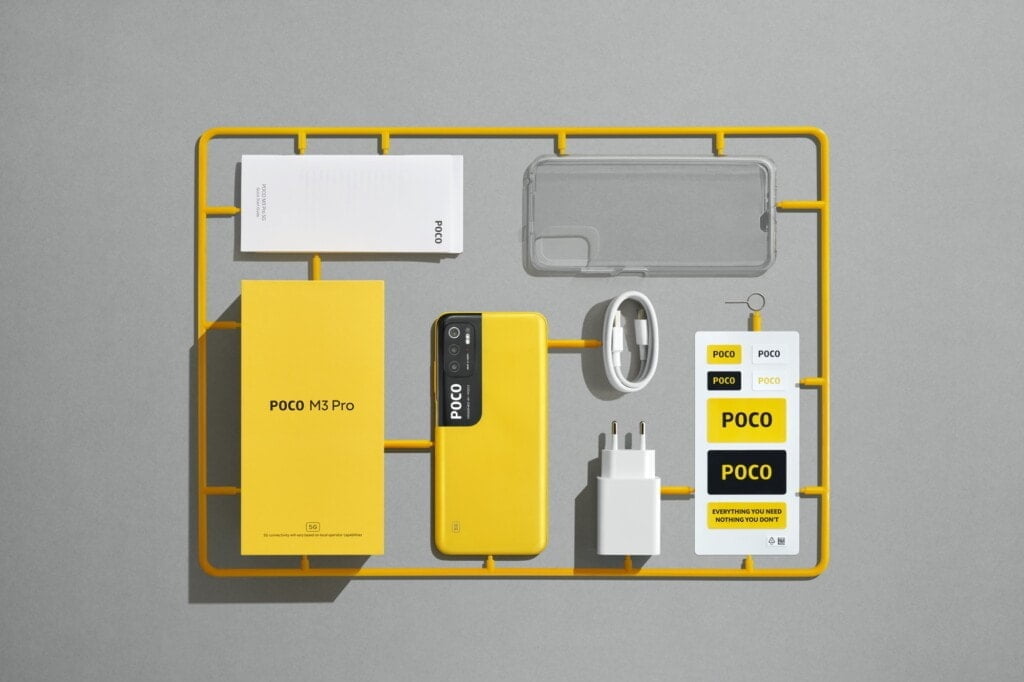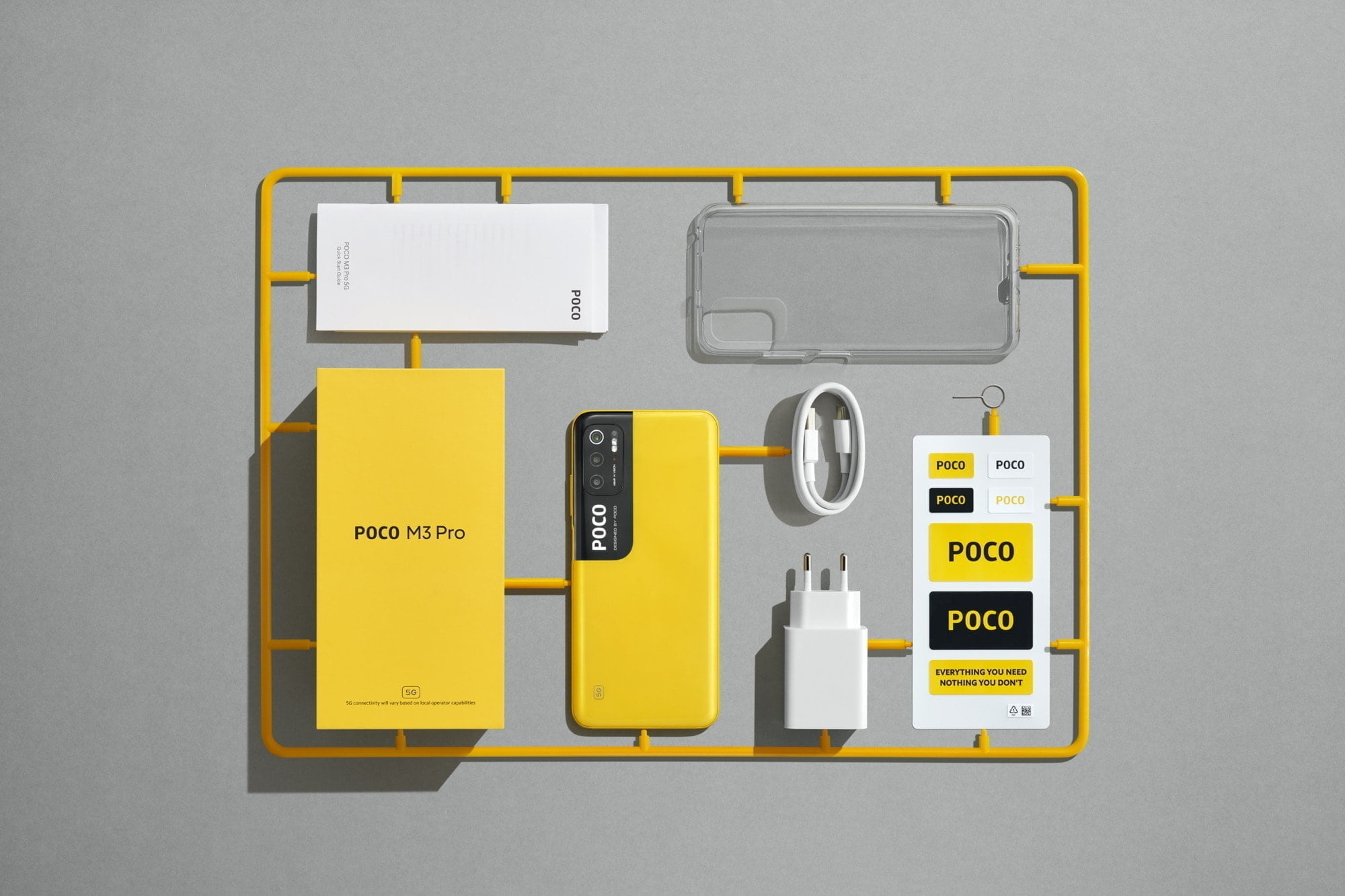 Looking at the specification, it is almost identical to the just-launched Realme 8 5G.
On paper, basically, everything important is identical. Same screen size and spec, same chipset, camera, battery and charging.
The main differences I can see are:
The Realme 8 5G has a 16MP selfie camera vs 8MP, and it is on the left rather than central
The Poco has UFS 2.2 vs UFS 2.1
The Poco has an infrared port
Different colours
Of course, each brand customises Android difference, so the overall performance may be different, or you may have a personal preference between MIUI 12 and Realme UI 2.0.
It always seems odd to me that two competing companies can launch devices within weeks of each other with almost identical specs.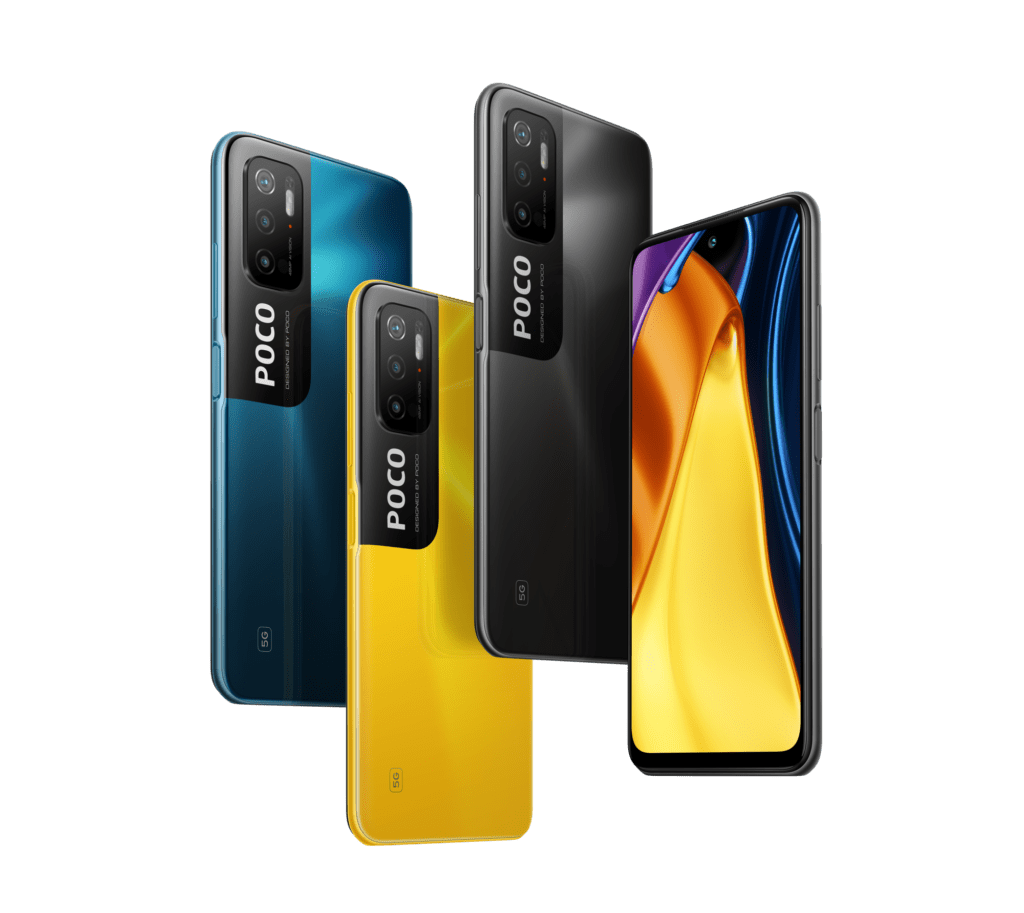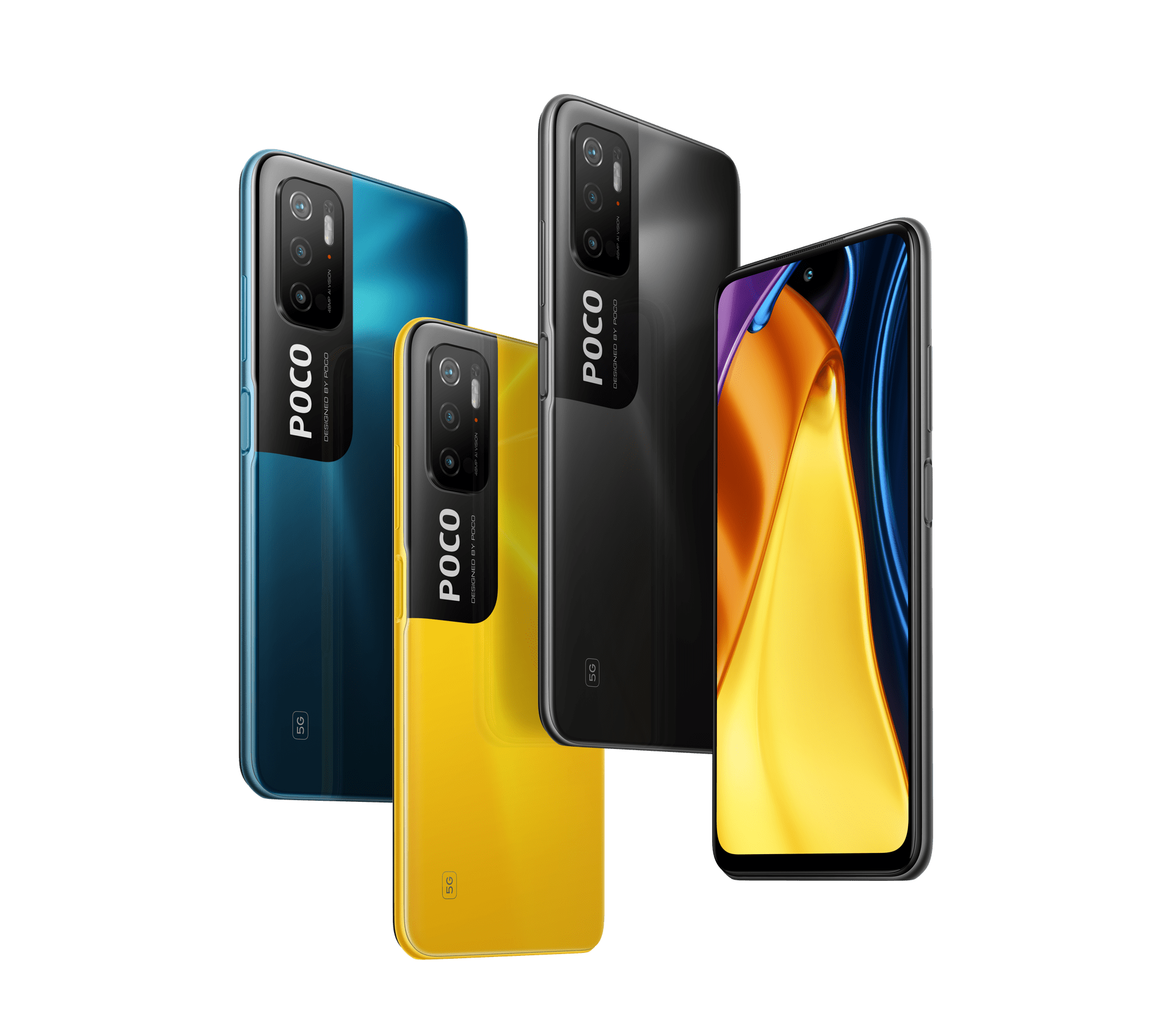 Poco M3 Pro 5G vs Realme 8 5G Price and Availability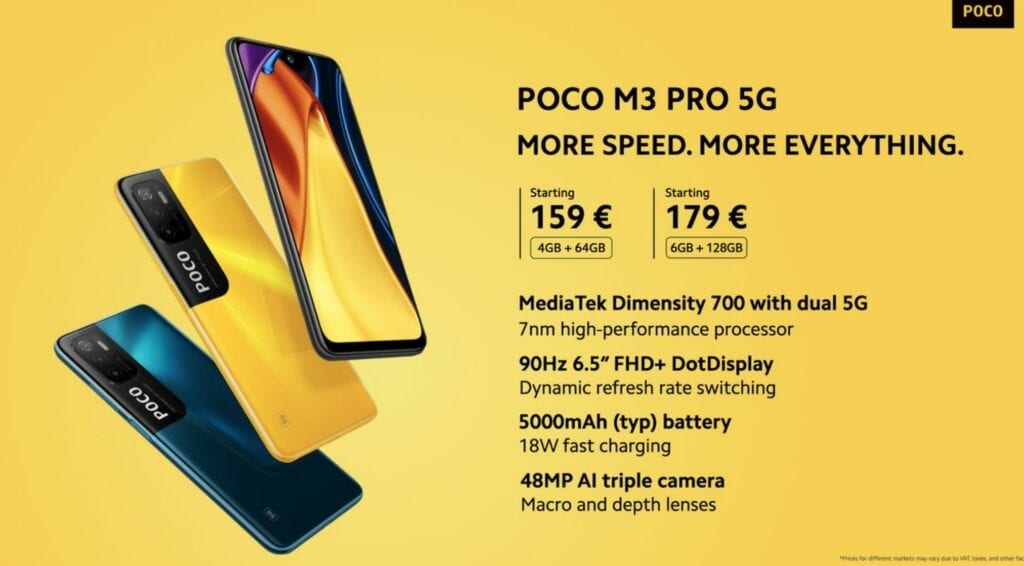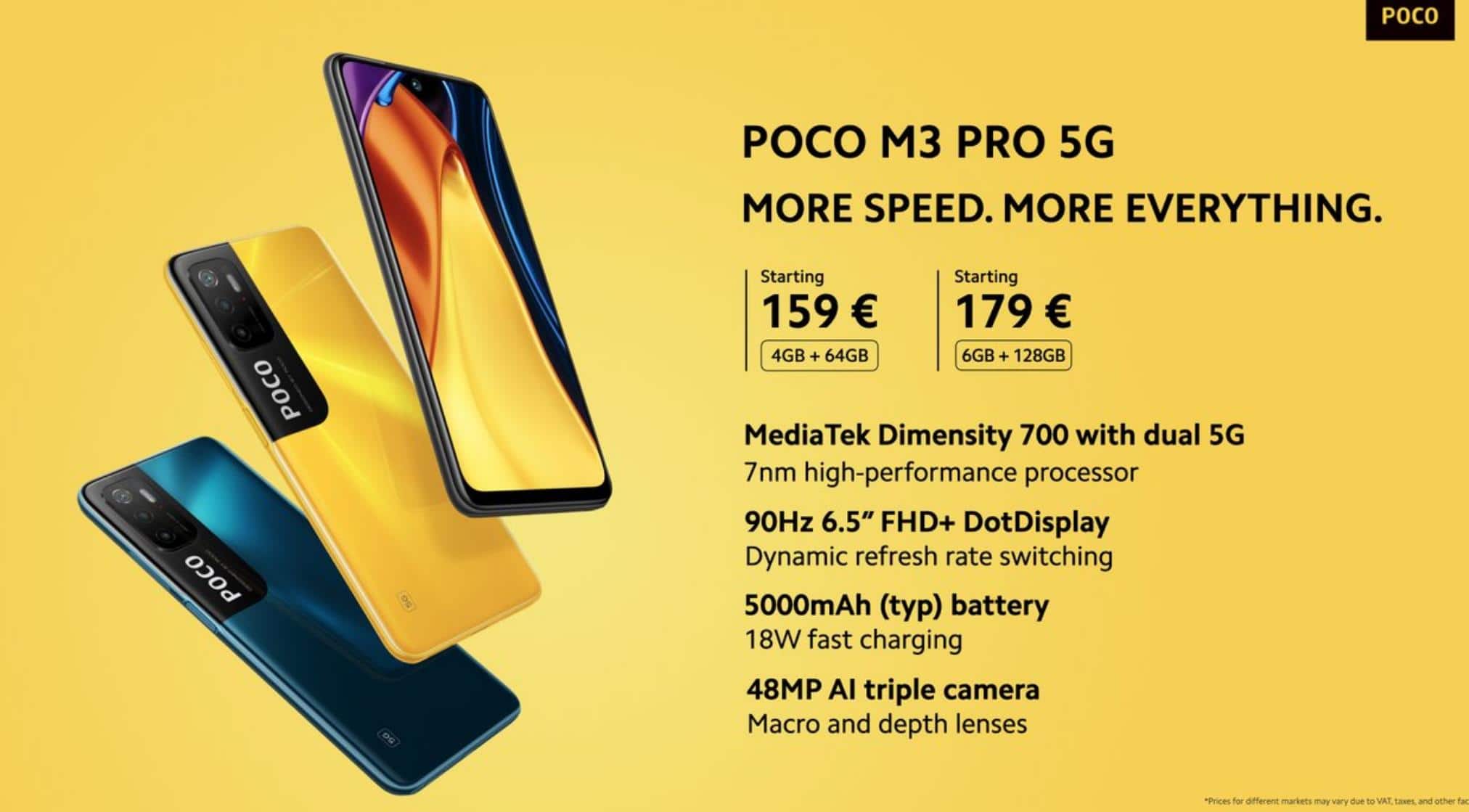 For the consumer, this is no a bad thing. If you want a bargain phone, either the Poco M3 Pro 5G or Realme 8 5G will be a great buy. So you can just buy whichever option is the cheapest at the time of purchases.
At the time of writing, Poco has not confirmed the price but the Realme 8 5G is £199 and available on pre-order with delivery from the 24th of May. It was available at an early bird price of just £179.
I'd say it is safe to bet that Poco will launch the Poco M3 Pro 5G for the same price if not lower. They will likely also offer an early bird discount, so you should be able to pick it up for less than the Realme 8 5G if you order early.
The one caveat is if or when the Poco M3 Pro 5G, It may end up stuck in the EU market only.
UPDATE – Price now confirmed as 159-Euros early bird pricing. No word on the UK price or if/when it will be available.
Posted by Mighty Gadget Blog: UK Technology News and Reviews