Yesterday, Qualcomm launched their new Qualcomm Snapdragon 732G chipset will feature on the POCO X3 NFC launching on the 7th of September.
I have already compared the specification of this chipset with the 730G it replaces, the SD720G and the Mediatek Helio G90T.
Qualcomm Snapdragon 732G vs Snapdragon 720G vs 730G
Qualcomm and most of the press that appears to have been pre-briefed on the chipset appear to have conveniently forgotten the Snapdragon 720G exists, even though this announced in January this year compared to April 2019 for the SD730G.
One likely reason for this, apart from the fact it is confusing, is that the Snapdragon 732G is identical to the SD720G, the CPU has the same frequencies, it is just the GPU that has been improved. However, comparing it against the SD730G they can show improvements for both CPU and GPU.
This has led to a bit of a confusing timeline for the Snapdragon 700-series chipsets.  We have
2019 – Snapdragon 730G
Early 2020 – Snapdragon 720G with a slower GPU but faster CPU but most companies marketed it as a better chipset
Late 2020 – Snapdragon 732G – Matches SD720G CPU but improves the GPU to 18% beyond  730G performance
Anyway, if you want further clarification that the Snapdragon 732G doesn't offer much in the CPU department over its predecessors, the POCO X3 NFC has been benchmarked in Geekbench 5
Qualcomm Snapdragon 732G vs Snapdragon 720G vs Snapdragon 730G vs Mediatek Helio G90T Geekbench Benchmarks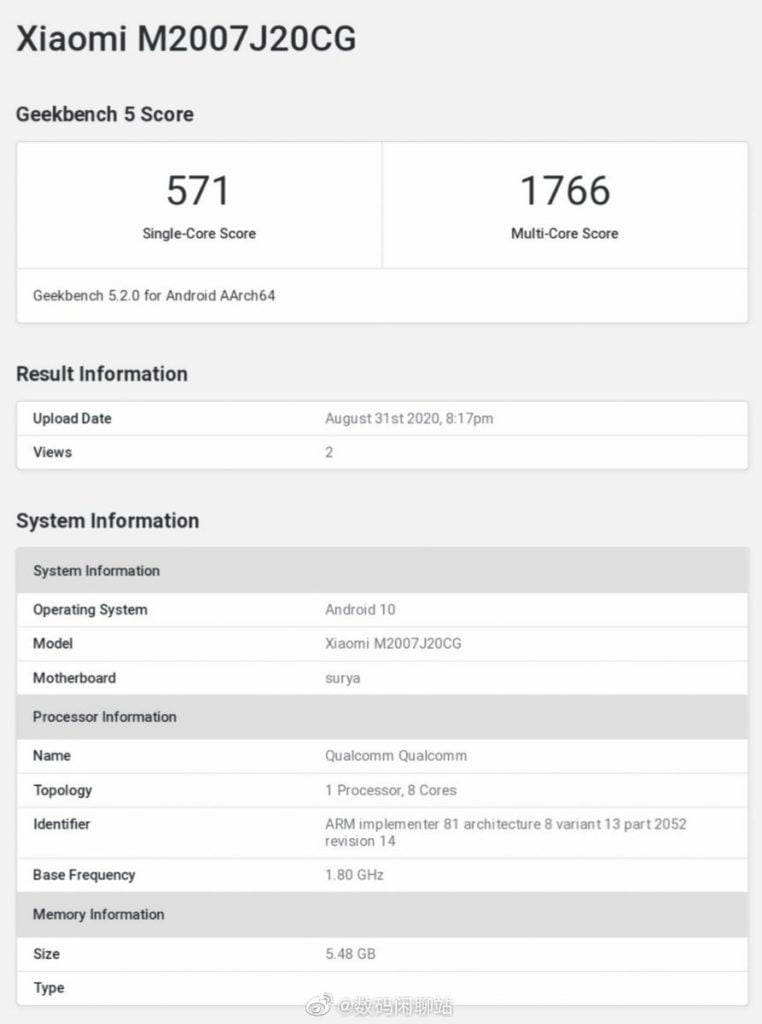 Sadly, performance hasn't improved a great deal since the launch of the Snapdragon 730G around 20 months ago.
|   | Single Core | Multi Core |
| --- | --- | --- |
| POCO X3 NFC – SD732G | 571 | 1766 |
| Realme 6 Pro – SD720G | 568 | 1643 |
| Realme X2 – SD730G | 546 | 1729 |
| Realme 6 – Helio G90T | 516 | 1650 |
Overall
To be fair to Qualcomm, I am not saying the Qualcomm Snapdragon 732G is a bad chipset; it is one of the best 4G options you will have. However, if you want a mid-range 4G chipset, your options haven't really improved in well over a year.  
My big issue is with the marketing BS that both Qualcomm and Mediatek have been using recently with these incremental changes disguised as something brand new. I have become increasingly suspicious that a lot of these (for both QC and MT) are essentially custom orders from Xiaomi, and in some cases OPPO/Realme. No other phones have launched with the Snapdragon 768G other than the Redmi K30 5G Racing Edition. OPPO had the Dimensity 1000L and Xiaomi have the MediaTek Dimensity 820.