One of the more interesting announcements at Next@Acer was the diversification into the router market.
This is a little more cohesive with their product portfolio than last years Acerpure Cool air purifier.
The announcement isn't for any old router either; this is the first Intel Killer-compatible 5G CPE in the world. I am not sure what they mean by "Intel Killer-compatible" as I am pretty sure both Intel and Killer Wi-Fi modules will connect to any 5G CPE.
Thanks to the 5G, the speeds on offer are up to an impressive 4.7 Gbps.
I like that they have gone down the 5G CPE (Customer Premise Equipment) router rather than a generic Wi-Fi 6 router, which is a saturated market with rivals Asus having an extensive range of options.
For 5G CPE options, in the UK, you basically have Huawei with their 5G CPE Pro 2 LTE. Oppo also has the 5G CPE Omni.
I suspect the Acer hardware will be based on the Huawei model, but Acer is claiming faster speeds with 4.7 Gbps vs 3.6Gbps from the Huawei 5G CPE Pro 2
To complement the launch of the 5G router, Acer also announced Predator Connect D5 5G Dongle, which provides your laptop with some 5G connectivity on the go.
Price and Availability
There is no word on price or availability for any region. Sadly, I think this could be one of the Acer products that doesn't get a global launch.
Predator Connect X5 5G CPE Router Details
Designed with the needs of gamers in mind, a dedicated onboard GAME Port allows for the fastest uncompromised throughput. Furthermore, users can connect up to 256 devices via the X5's Wi-Fi 6 capabilities to game, stream and share content without any slowdowns.
Intel® Killer Control Center empowers gamers with the ability to fine tune their data downlink and uplink speeds based on their priority preferences, assigning some applications higher network precedence than others. The Intel® Killer Prioritization engine can also automatically detect and adjust optimal prioritization settings for many games, apps, and websites to deliver a better online experience. The Predator Connection Manager further allows users to monitor and adjust their 5G data usage to suit their gaming and media consumption needs. Integrated Trend Micro Home Network Security provides enhanced cybersecurity for networked devices by examining and managing network traffic, helping to protect users' privacy and data.
Powered by a quad-core 2 GHz ARM Cortex processor with 1 GB DDR4 and 1 GB Flash memory, the Predator Connect X5 5G CPE is equipped with a dedicated GAME LAN port, one standard LAN port, one WAN port, USB, a SIM card port, a set of Main and Div TS-9 Antenna ports, and WPS for added security. An onboard USB port provides an extra level of flexibility, allowing users to store, transfer, and share documents within the local network by attaching external storage drives.
Predator Connect D5 5G Dongle Details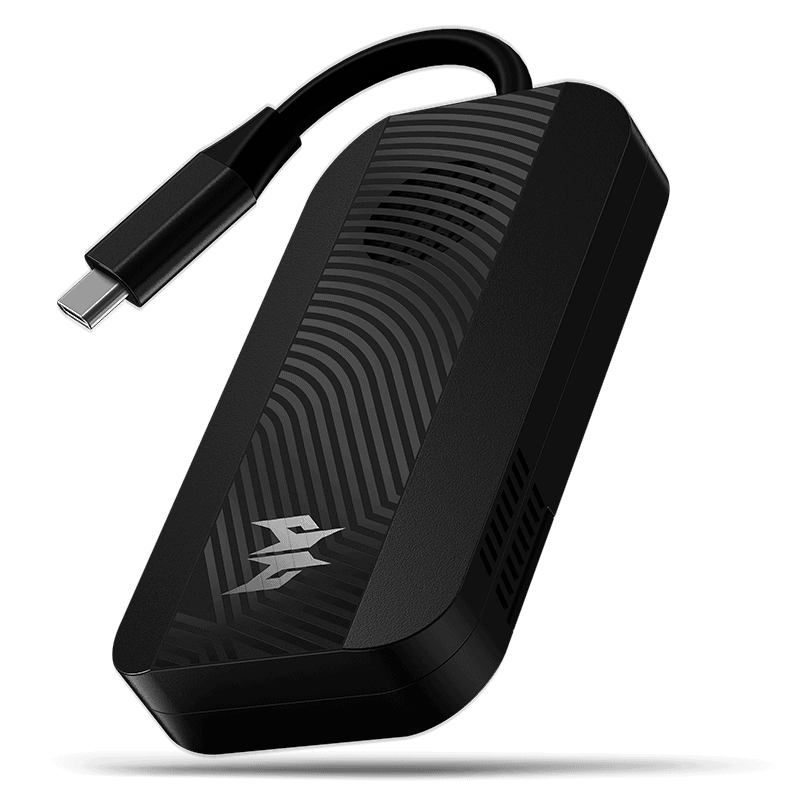 Designed for mobile PC gamers, the Predator Connect D5 5G Dongle is an accessory that unleashes the potential of a computer's built-in Intel® Killer Network Solution via a USB 3.1 Type-C port. On top of providing blazing fast 5G speeds and enabling a computer to be used as a 5G Wi-Fi hotspot, the dongle prioritizes bandwidth allocation and reduces latency in order to improve a user's overall gaming experience. Onboard active cooling ensures the device maintains optimal levels of performance. More technically inclined users can utilize the Predator Connection Manager to monitor network connections and modify throughput to suit their needs, and the dongle can be used with Intel® Killer

DoubleShot Pro for dual connectivity.
Posted by Mighty Gadget Blog: UK Technology News and Reviews