The Realme 7 Pro was one of my favourite phones of last year. Launching at £279 on Amazon, it offered a fantastic balance of affordability and performance. While it may have been outclassed in terms of chipset performance, what it offered was a beautiful AMOLED display and a 64MP Sony IMX682, which provided significantly superior performance than the 64MP Samsung sensors found on other Realme phones.
I know some people don't mind LCD displays or even prefer them, but I am a big fan of AMOLED. In particular, it offers much better visibility outdoors. This may seem like a minor detail, but if I have a phone with a good camera, it is highly likely I will want to use it outdoors on sunny days.
Realme 8 Pro launch event will be on the 24th of March at 2 PM UK time
Realme will be launching its successor on the 24th of March at 2 PM UK time. I don't have links yet, but it will be via the usual channels on YouTube, Twitter and Facebook.
They have kindly sent me the Realme 8 Pro to review, which will go live at the end of the launch event, but for now, I am permitted to show a few titbits about the phone.  
Realme 8 Pro Preview
I did a quick YouTube video. It is my first ever, so a bit crap. Things will improve with time.
Realme 8 Pro Design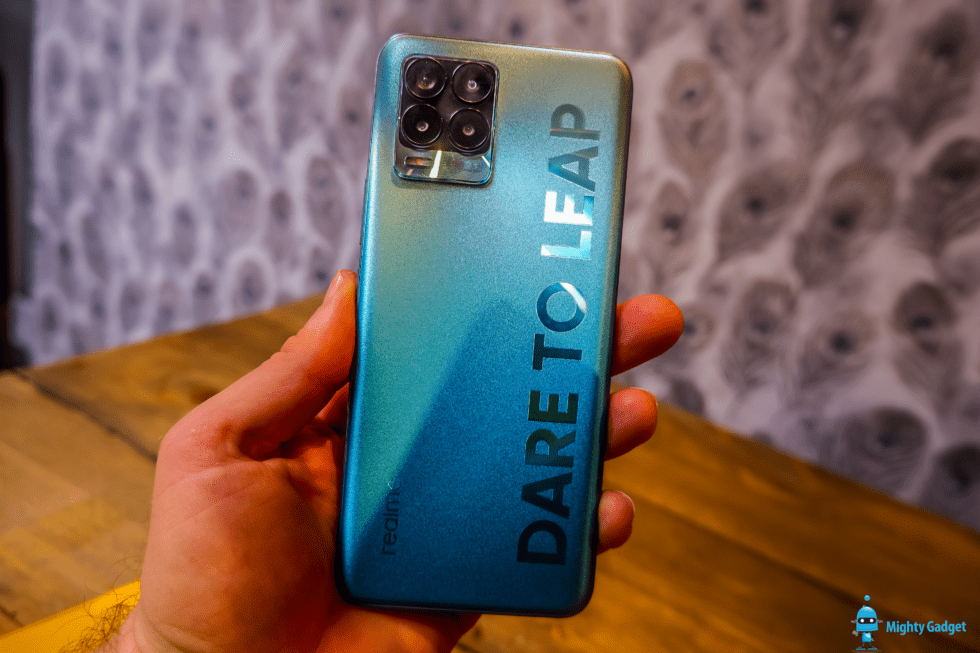 One of the few things I am allowed to show is the rear and front of the phone. As we can see, the design isn't quite as subtle as the Realme 7 series.
The rear case has a sort of granular metallic look and feel. I am not a huge fan of excessive branding, but I am largely indifferent to the way a phone looks. It is getting put in a case regardless.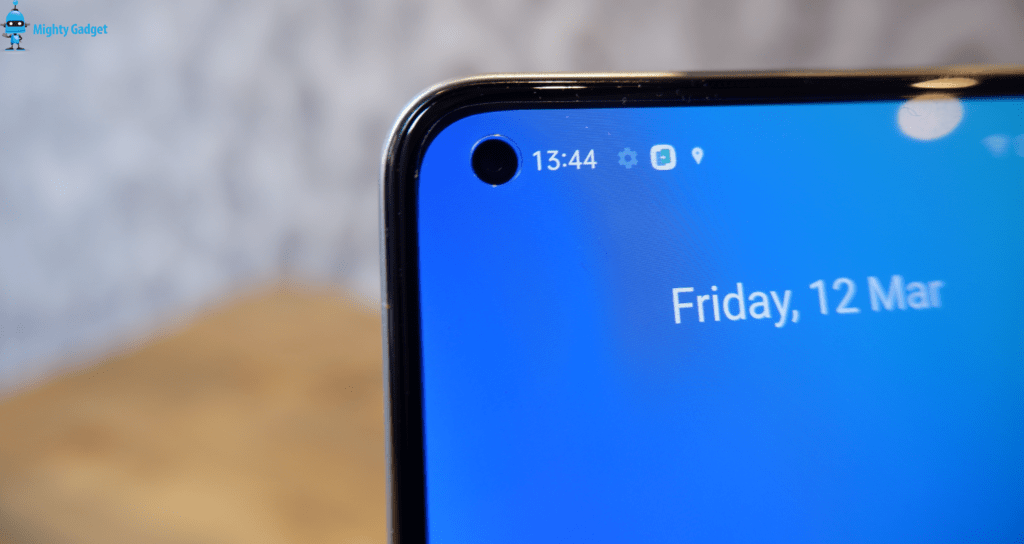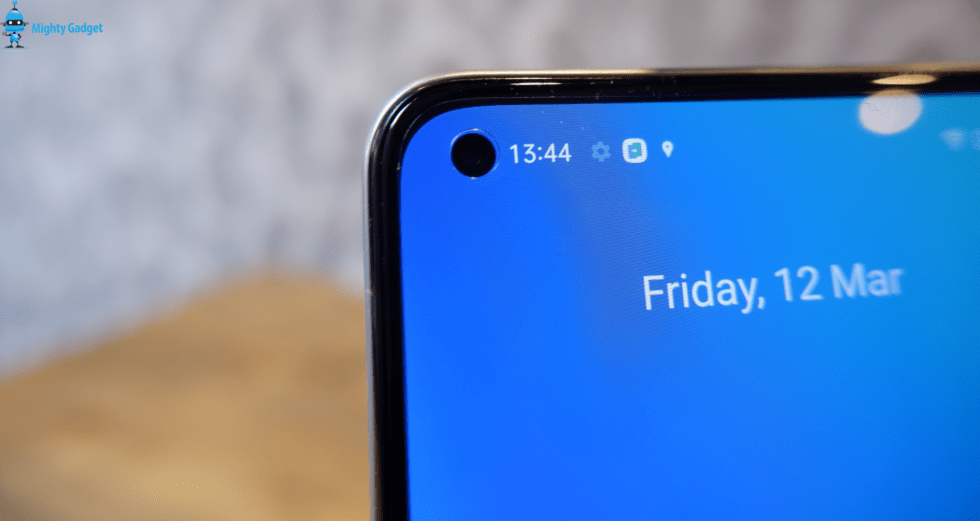 Realme 8 Pro 108MP Samsung ISOCELL HM2 Camera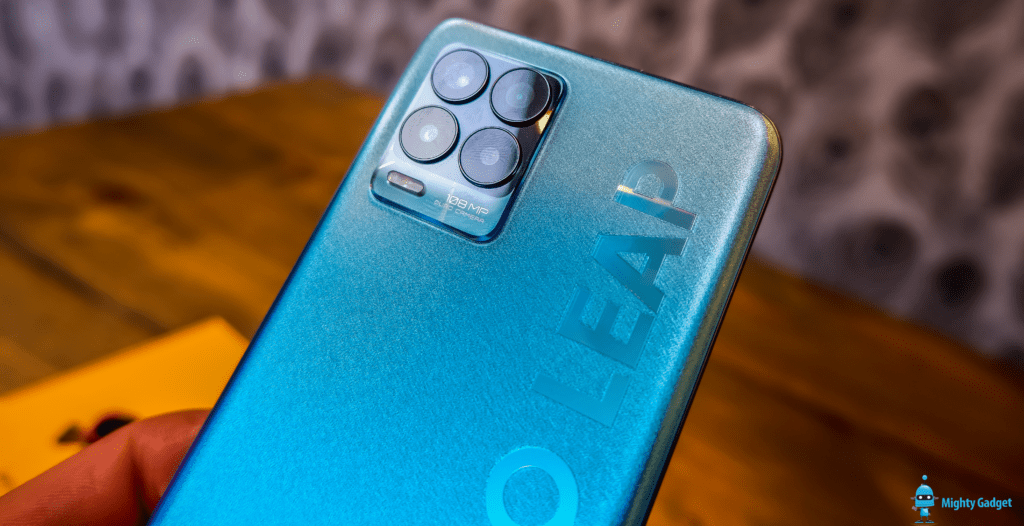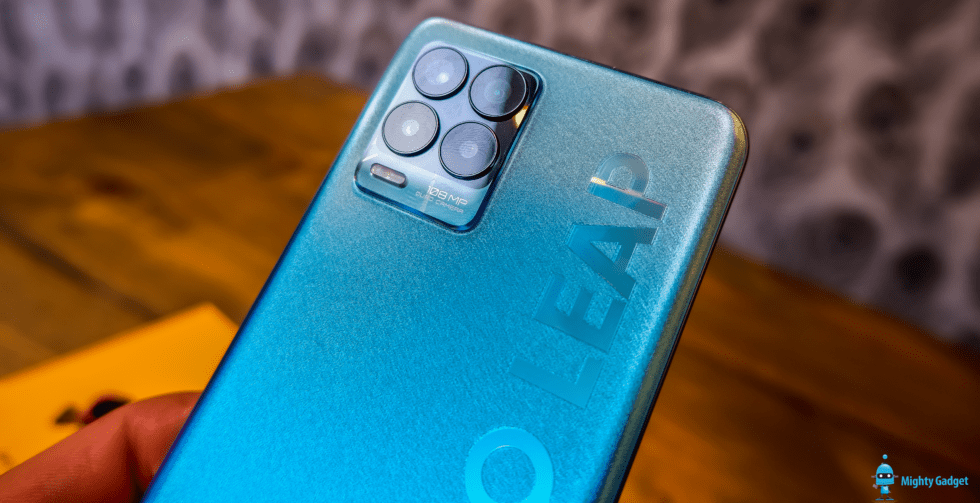 Realme have already confirmed the Realme 8 Pro uses the 108MP Samsung ISOCELL HM2 sensor. This is a new option from Samsung designed for more affordable phones. The spec isn't quite as good as the HM3 on the Samsung Galaxy S21 Ultra or the ISOCELL HMX on the Xiaomi Mi 11. However, this phone will cost a fraction of the price, so it is amazing to have this technology on a budget phone.
Some more information about the HM2:
Samsung HM2 Sensor: The primary camera adopted the third generation ISOCELL HM2 of Samsung sensor with 108MP ultra high pixel, with an extra large sensor of 1/1.52 inch and the maximum resolution of 12000×9000.
HM2 is supported by the advanced ISOCELL Plus pixel isolation technology of Samsung, adopting new material developed by Fujifilm to replace the metal barrier for solving the interference problem between adjacent pixels, which reduces the optics loss and cross color, guarantees a higher color fidelity and increases ISO by 15%.
While Smart-ISO technology can choose the best ISO setup automatically according to the environment. No matter if it is dark or light, you can take the clear, bright, hierarchical and colorful photo.
Besides, HM2 sensor supports the technology of 9-in-1 Pixel Binning, which enables nine adjacent 0.7μm pixels to be combined to simulate large 2.1μm pixels and improve the image quality under the dim light.
Realme 8 Pro 108MP camera samples
The following camera samples are from the 108MP main camera only. That is all I am allowed to share for now. I have not had the phone long, so testing has been very limited.
Realme UI 2.0
I am allowed to share that the phone uses Realme UI 2.0 and its features. It is much the same as the UI on all their phones but now it is based on the latest Android 11. Realme claims a plethora of new features, improved security, enhanced performance, creative customisations, and a lot more.
You can read more about Realme UI 2.0 here
Overall
There is not much else I am allowed to say about the Realme 8 Pro, I am unsure about the price but I would expect it to be roughly the same as the previous generation.
The 108MP Samsung HM2 sensor is obviously the stand out feature here, this is the same sensor used on the recently launched Redmi Note 10 Pro. It will be interesting to see how the two phones end up comparing in terms of price, specification and overall performance.
Overall, it is great to see that budget phones being launched with a focus on camera and display quality rather than just raw chipset performance. It is arguable a better set up for regular users who are not massive gamers but want a decent all-round phone.
My full review will be live on the 24th of March, sometime after 3 PM where I will be able to give my full impression of the phone along with its price and availability.
Posted by Mighty Gadget Blog: UK Technology News and Reviews
Thanks for reading, check out Mighty Gadget Blog: UK Technology News and Reviews for more Tech news!