We have only had two flagship phone launches this year, the Samsung Galaxy S21 series and the Xiaomi Mi 11.
Realme will now be joining them with the Realme GT, formerly the Realme Race Pro, on 4th March.
Their recent press release isn't 100% clear what is and what is not being launched. They are making a big deal about a "Dual-platform Dual-flagship" strategy. We already know they plan to launch a MediaTek Dimensity 1200 based phone, likely names the Realme X9 Pro, unless that changes too. However, the press announcement doesn't make it clear if or when the MediaTek model will be announced.
Knowing how these companies work, it is likely they will wait a little while so they can have a second launch even for the second flagship, to maintain that media hype.
It is a slightly strange launch strategy; it would seem there isn't one phone sitting at the top with a second more affordable option. Instead, we get a performance flagship (the GT) then a camera flagship (the X9 Pro). How that works with pricing remains to be seen.
Both phones sound very impressive, though:
Realme GT (the performance flagship phone)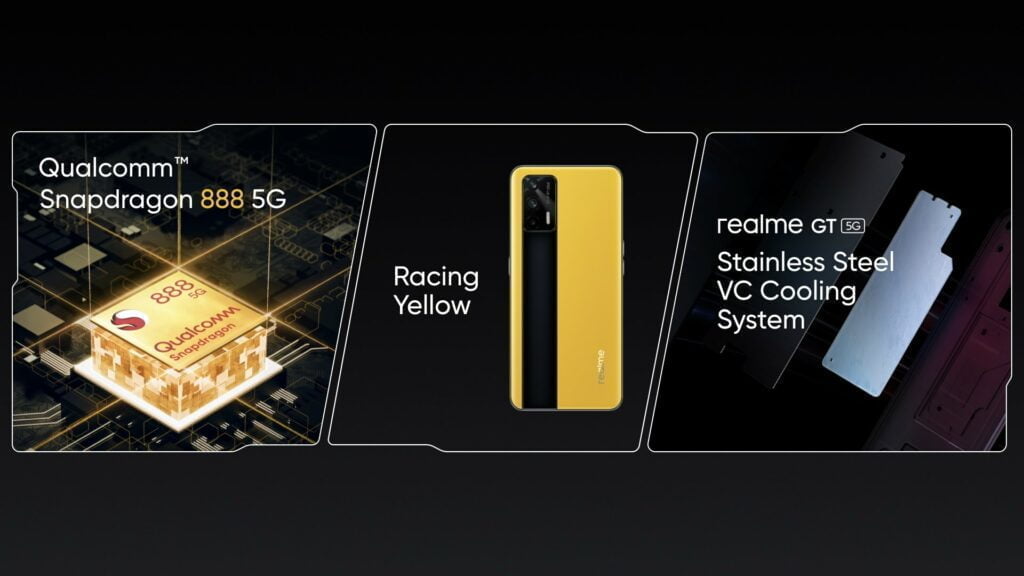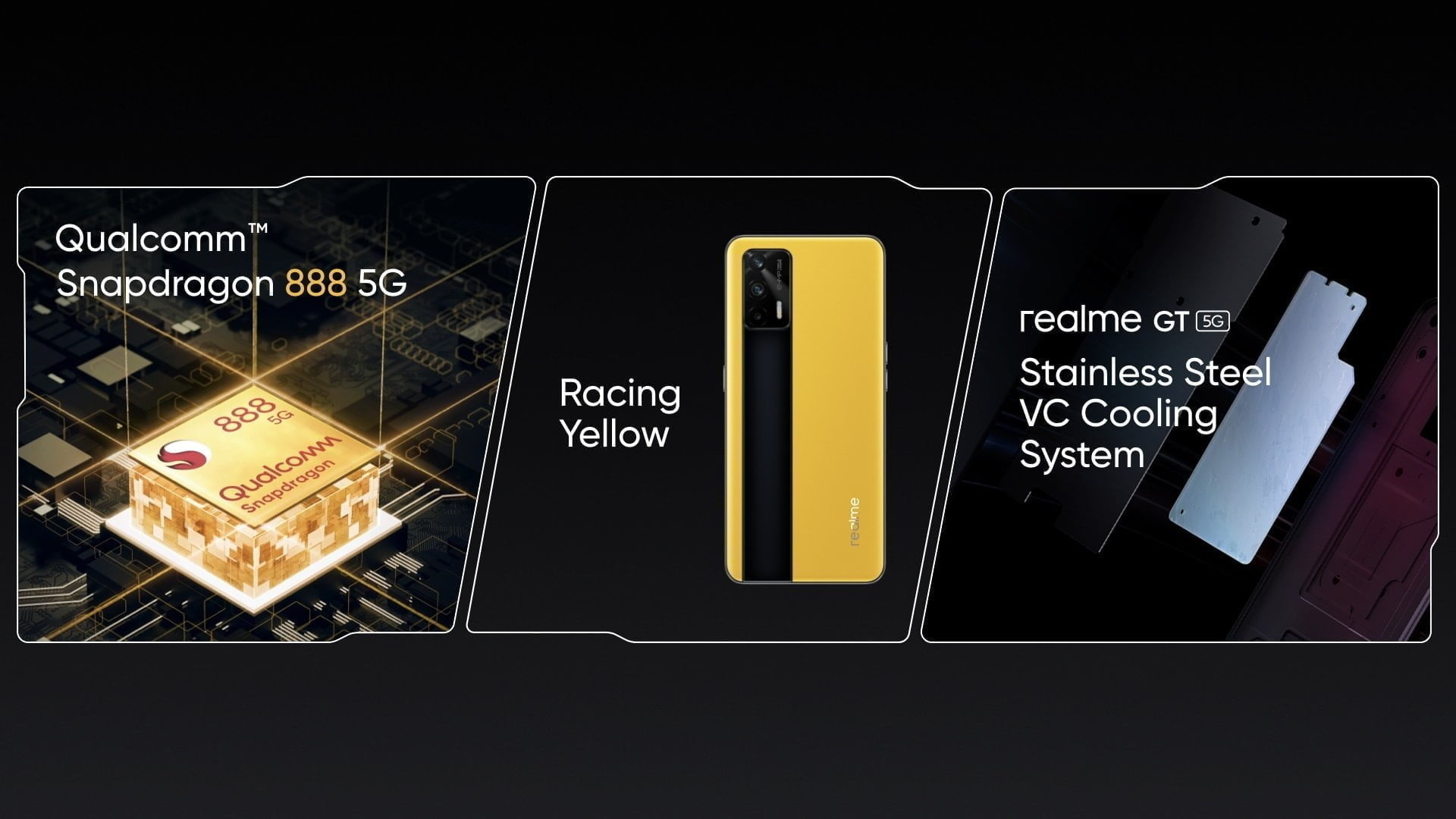 SoC: Qualcomm Snapdragon 888
Display: 6.8 inches 3200×1440 160Hz
RAM: up to 12GB LPDDR5
Storage: 128GB/256GB/512GB
Battery: 5000mAh
Charging: 125W fast charge
Camera : 64MP + 13MP + 13MP
Launch OS: Realme UI 2.0  (Android 11)
Realme X9 Pro
SoC: MediaTek Dimensity 1200
Display: 6.4inch OLED 2400×1080 120Hz refresh rate
RAM: up to 12GB LPDDR5
Storage: 128GB/256GB
Battery: 4500mAh
Charging: 65W fast charge
Camera: 108MP + 13MP + 13MP
Launch OS: Realme UI 2.0  (Android 11)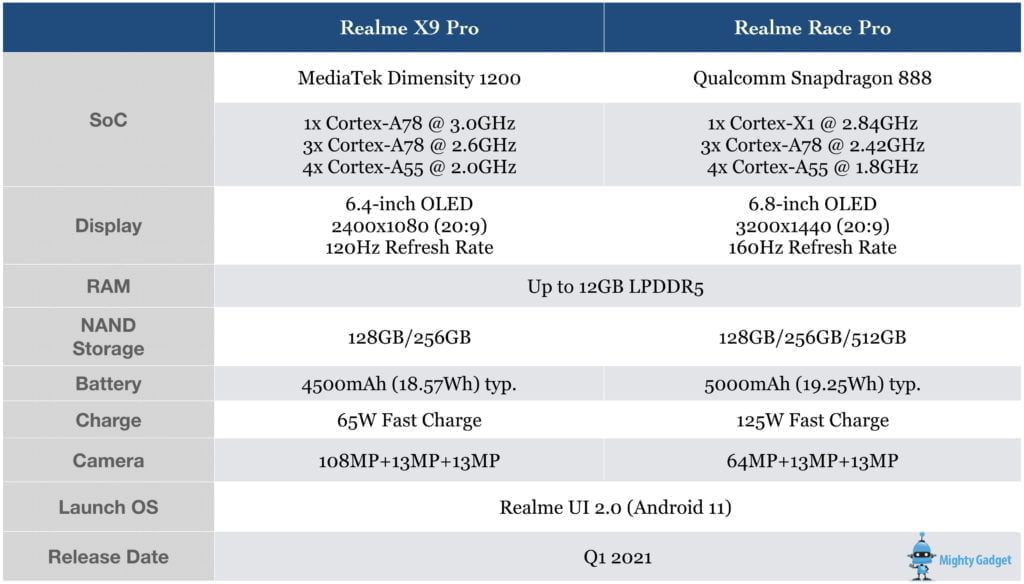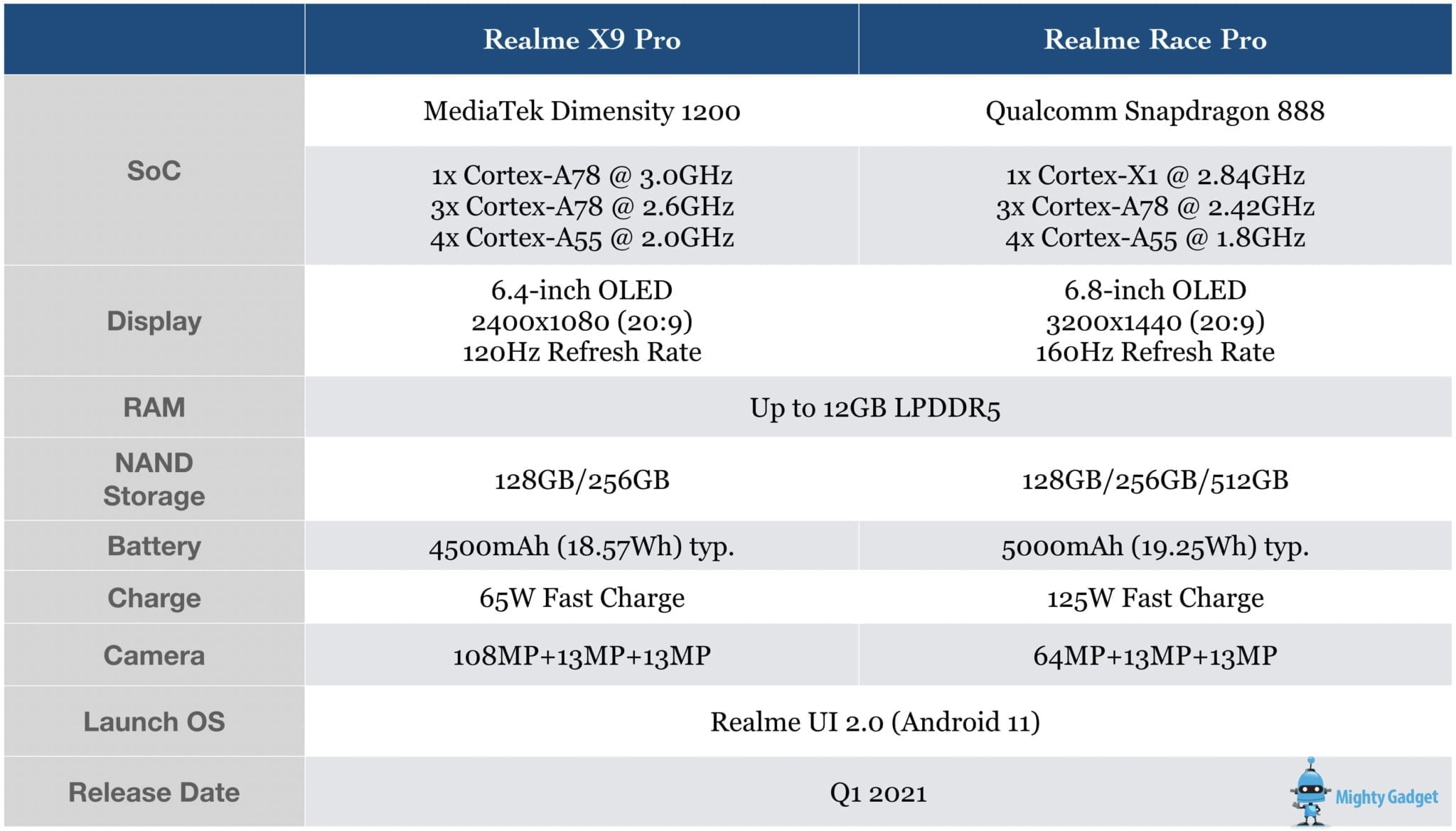 New information from today's press release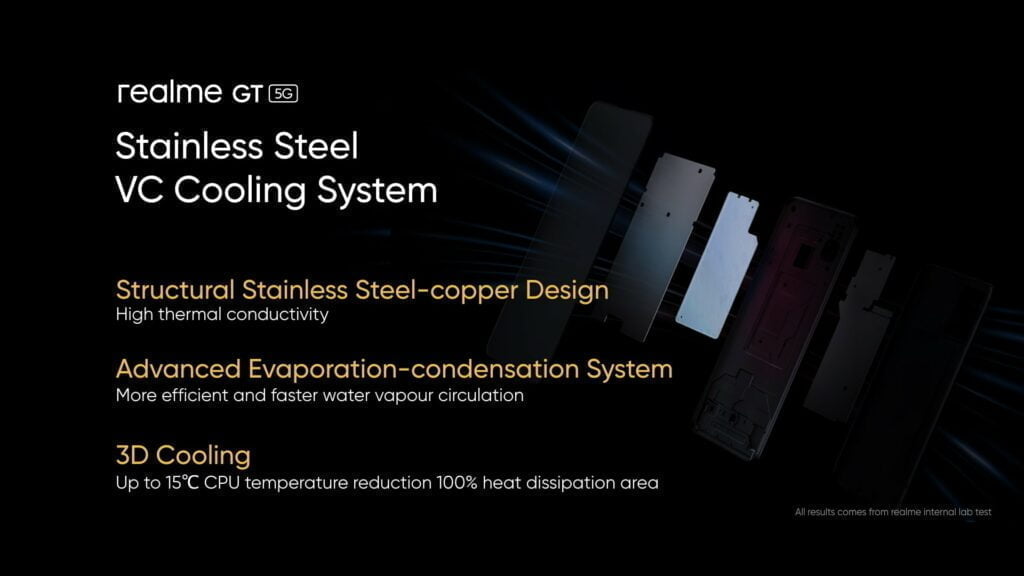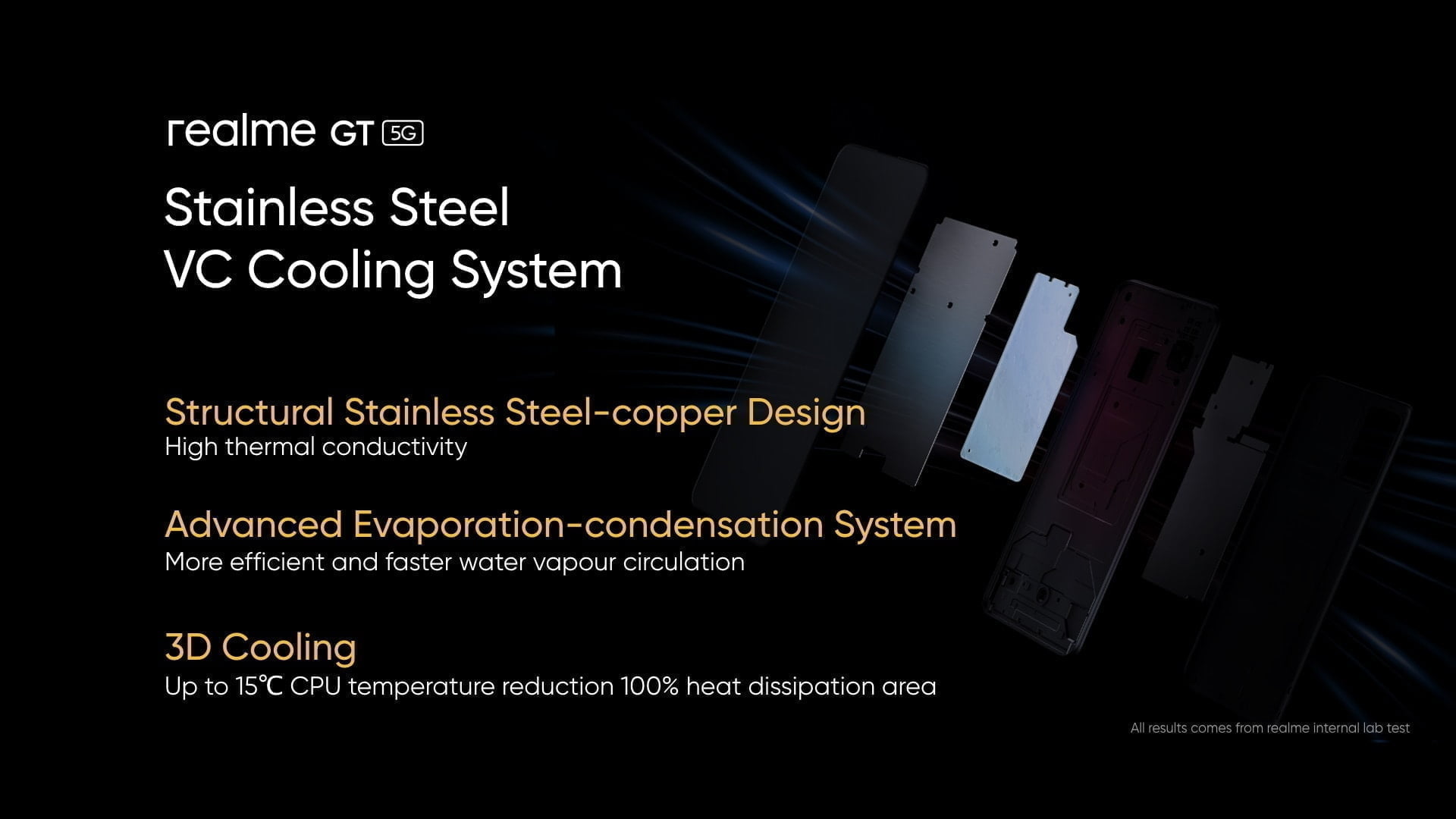 The new press release provides us with some more titbits of information:
The Realme GT also has a unique design boasting the first Dual-Tone Vegan Leather design that uses two different kinds of material in two different colours, while harnessing the Stainless-Steel VC Cooling System, improving the phone's heat dissipation performance.
The Realme GT will be officially released on 4th March and it appears that it will be a a global launch event
Posted by Mighty Gadget Blog: UK Technology News and Reviews