Yesterday, Realme announced their new Realme Watch, and incredibly affordable fitness tracker/feature watch.
Yesterday's announcement was for the Indian market with the watch being priced at INR3,999 (£43/$53/€48). However, Realme will also be announcing several AIoT products today as part of the Realme X3 SuperZoom launch, this will include: Realme Watch, Realme Band, Realme Powerbank 2 and Realme Buds Air Neo.
It is unknown what the UK/EE price will be but expect it to be more than the converted Indian price.
The watch itself is essentially a fitness tracker cum feature watch. It is not strictly what you would call a smartwatch as the OS lacks any form of app installation. You get what you get given.
This will, therefore, place the Realme Watch up against options such as the Honor Band 5 and Huawei Watch Gt2e, and I would expect the price to be somewhere in the middle, and I would expect/hope well under £100.
Realme Watch Features
The Realme watch offers many of the features the Honor Band 5 and Huawei Watch Gt2e offer including 24×7 heart rate monitoring, an SpO2 sensor, 14 Sports Modes, with Aerobic Capacity, Badminton, Treadmill, Elliptical and Table Tennis, plus the usual things like running and cycling.
You will be able to control your phone camera via the watch and also control music with play/pause, skip tracks and adjust the volume.
Other highlights of the Realme Watch include Smart Notifications, IP68 dust and water resistance, sedentary reminder, drink reminder, sleep monitor, and meditation relaxing.
Display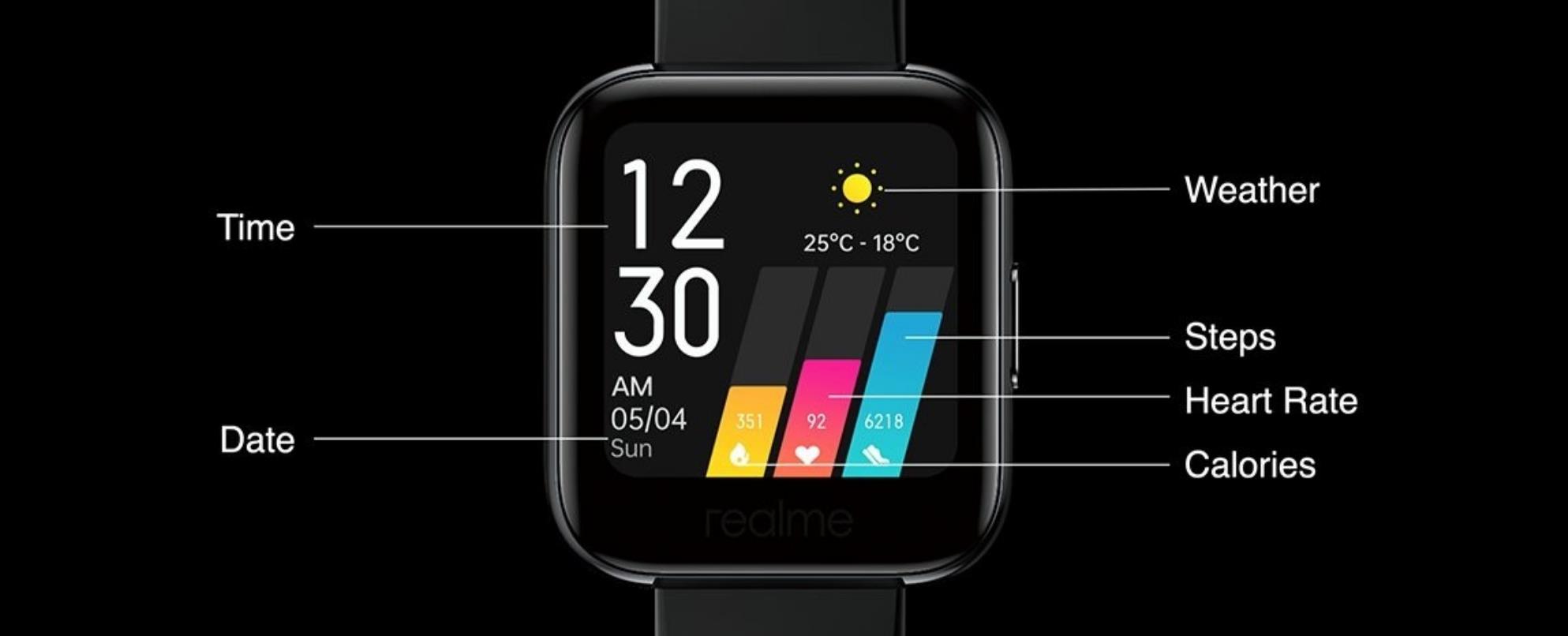 The Honor Band 5 is very basic and has 0.95mm AMOLED screen which offers a limited amount of information.
The Realme adopts an Apple Watch style and offers a 1.4″ colour touchscreen of 320×320 pixel resolution, which is protected by a 2.5D Corning Gorilla Glass 3. The screen has a pixel density of 323 ppi and 380 nits brightness with 10 levels of adjustment.
The Huawei has a similar-sized screen albeit circular, however, it has a larger resolution with 1.39 inch AMOLED and 454 x 454.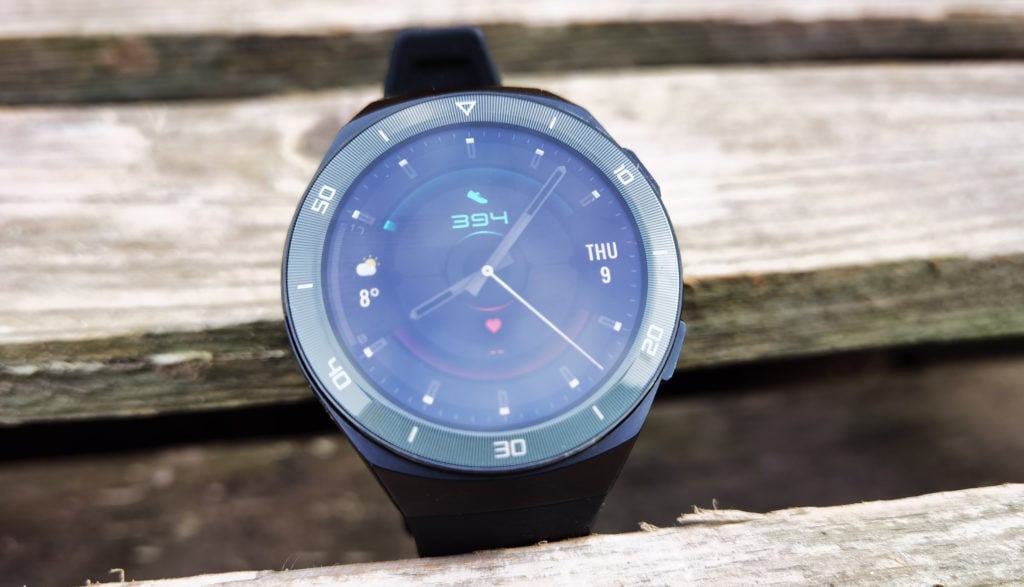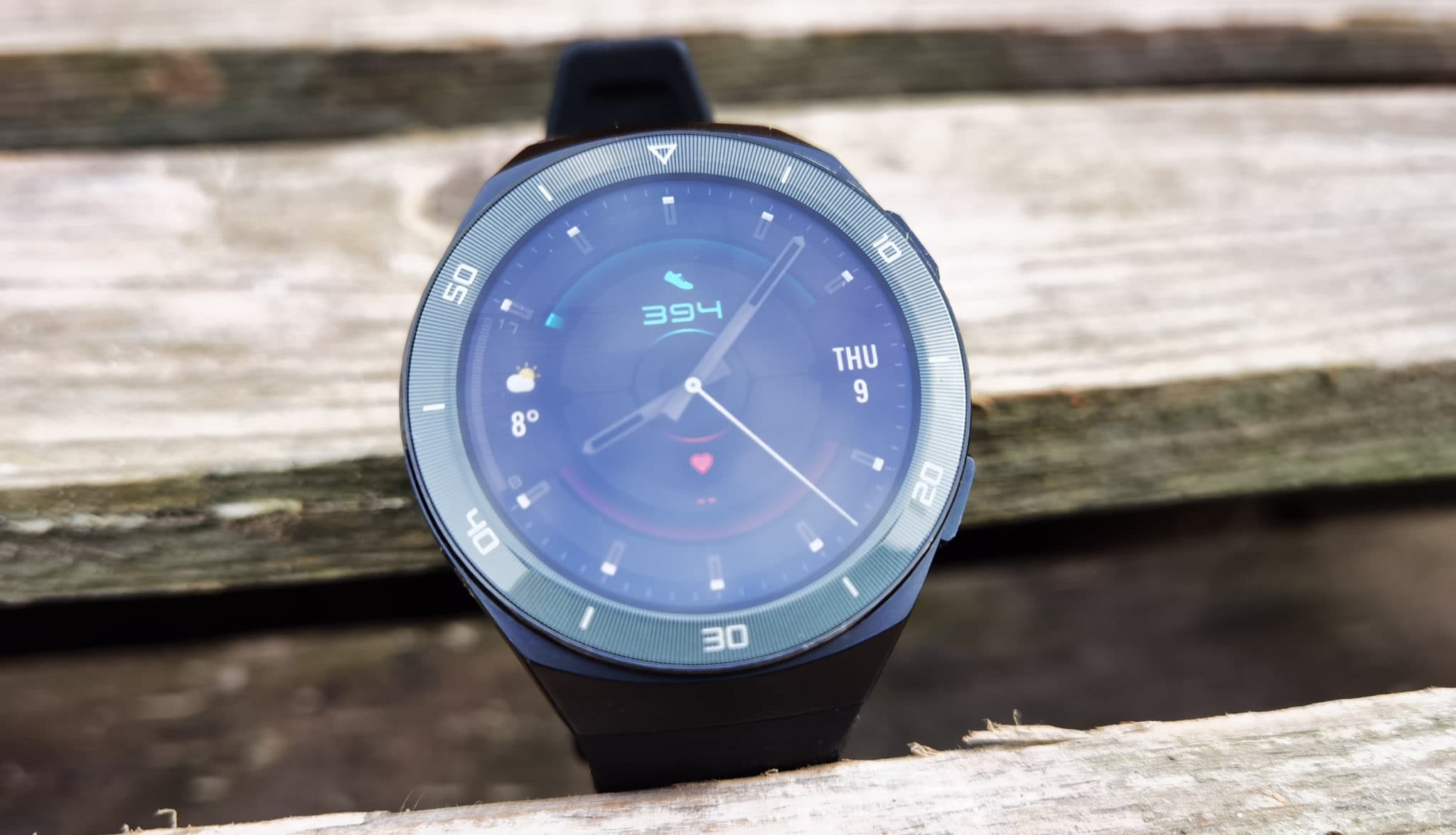 GPS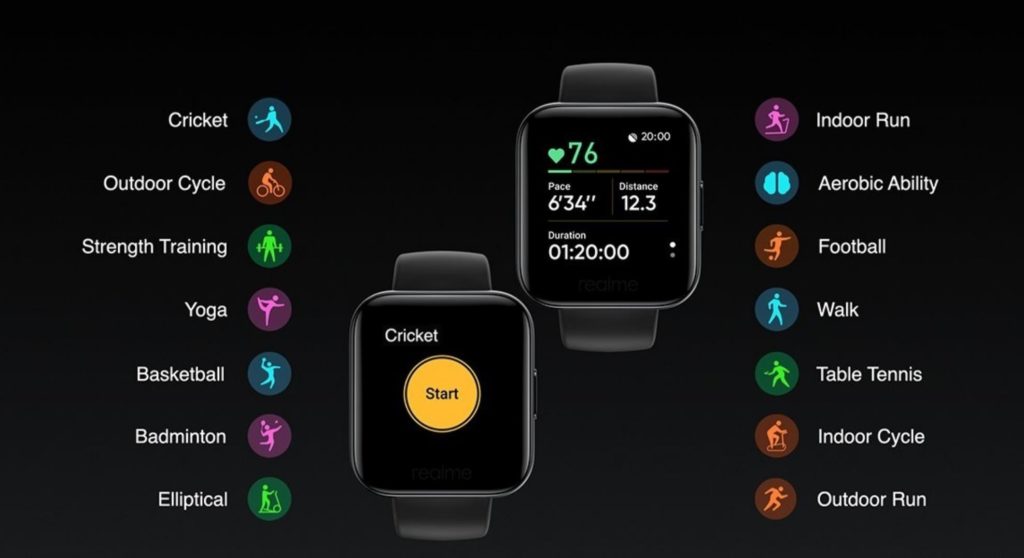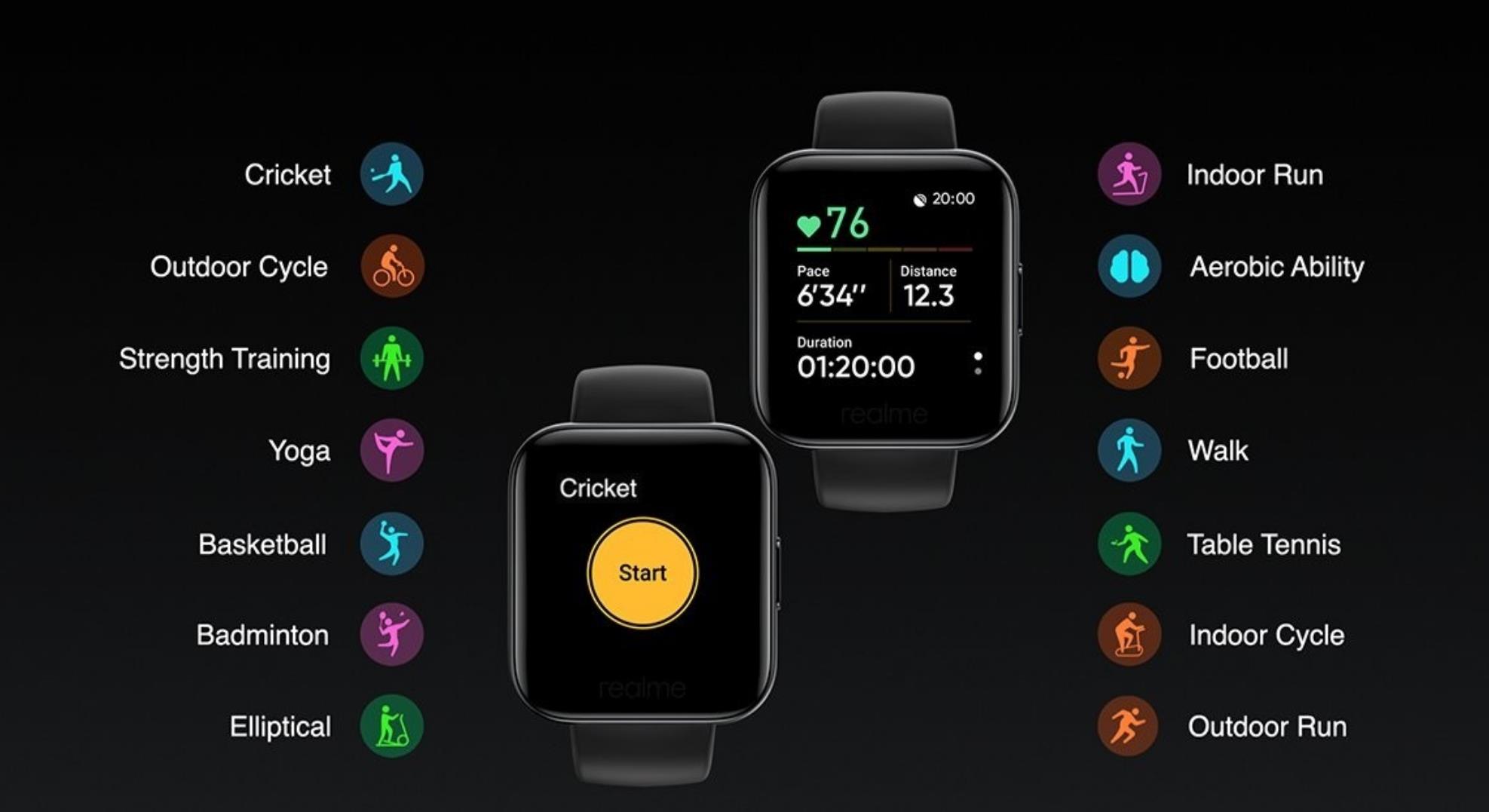 For fitness fans, this is one of the important features, the Honor Band 5 lacks GPS, which is to be expected for a £30 wearable. It does have assisted GPS though, so will use the GPS in your phone.
The Realme Watch makes no mention of GPS, and for the price, I doubt it will have a GPS chip built in. Worryingly there is no mention of assisted GPS either, but I would assume it does use this. I will try and get this clarified following the official UK launch.
The Huawei Watch Gt2e has GPS built-in allowing the watch to work as a fully-functional multi-sport watch.
3rd Party Support – Strava
I love both the Huawei Watch Gt2 and Gt2e with one major caveat. Neither offer data export to Strava, I would happily ditch my Garmin Fenix 6 for my daily watch if they offered this.
The Honor 5 also doesn't offer this, but this is more than acceptable for a £30 device.
There is no mention of this from Realme, and I doubt it will happen. But I will confirm today.
Battery
The Realme watch will have a 160 mAh battery, which Realme claims can offer seven days of autonomy with 24×7 heart rate monitoring turned on, and nine days without it.
Both the Huawei Watch and Honor Band offer incredible battery lives. The Huawei Watch Gt2 series can easily go 14-days between charges. The Honor Band can go upto 14 days, but typically is around 7-days for moderate activity.
Price
Official UK pricing is unknown so far, but it is INR3,999 (£43/$53/€48) in India. I would say below £100.
The Honor Band 5 is a bargain at just £27
The Huawei Watch GT2e is also a great buy at £149.98 or the (nicer looking) GT2 is just £158
Overall
The Realme Watch is not really comparable to the Huawei Watch Gt2e, it lacks GPS and they is a massive difference in the design and build quality.
Similarly, it isn't that comparable to the Honor 5 either, likely costing more than double but offering a vastly superior screen and UI.
However, it fits nicely between the two options, offering an affordable fitness tracker with smartwatch functionality.