The new affordable Realme X50 5G launches in the UK today via a livestream event at 10AM.
I have had the phone for a couple of days, so not enough time to do a full review, but I have put together some thoughts about the new phone.
Key Specs
Qualcomm Snapdragon 765G 5G Mobile Platform
Full 5G capability, support 12 mainstream 5G bands
6.57-inch 120Hz Ultra Smooth Display
30W Dart Charge, 55 mins to Get 100% Charge
48MP AI Quad Camera (48MP, 8MP ultrawide, 2MP macro, 2MP b&W
16MP Dual In-display Selfie Camera
Dolby Atmos and Hi-Res certification 1216 Super Linear Speaker
Super Nightscape 3.0 with Tripods Mode and Ultra Nightscape Mode
Realme UI Based on Android 10
0.25s Fast Side Fingerprint Scanner
Realme X50 (EU) vs Realme X50m vs Realme X50 (China)
For a start, it is not really that new, the original Realme X50 launched in China back in January, then a new lower-priced Realme X50m 5G was launched in April, with the camera downgraded from 64MP to 48MP and they have ditched the 12MP 2x optical zoom in favour of a depth sensor.
Then on the 8th of July the Realme X50m 5G was rebadged as the X50 for the European market, and this is what is being launched fo the UK today.
So the camera has had quite a big downgrade compared to the phone launched back in January, but this should enable Realme to have one of the most competitively priced 5G phones in the UK market.
Pricing
I don't know the UK pricing yet, but the phone was launched with 6GB of RAM and 128GB of storage for 349-Euros, which is a pretty good price making it almost the cheapest 5G phone in the UK market.
In theory that should work out at a UK price of around £315, even if it doesn't, you will likely be able to import it from Amazon Spain for that price or less soon.
Realme X50 vs Motorola Moto G 5G Plus
Amazingly, Motorola actually has the cheapest 5G phone on the market. Priced from £229 the Motorola Moto G 5G Plus is incredible value for money.
However, they have achieved this by having quite a low spec for the base model. It runs the same Snapdragon 765G as the Realme, but the base RAM and storage is 4GB/64GB, but they do have a microSD card slot to upgrade the storage.
If you want the spec that matches Realme, you will have to pay around the same price of £349. The Motorola looks quite ugly compared to the Realme, and the screen refresh rate is slower, but it has a better-specced selfie camera and a larger 5000mAh battery. The rear cameras are identical to the Realme.
Hardware and Design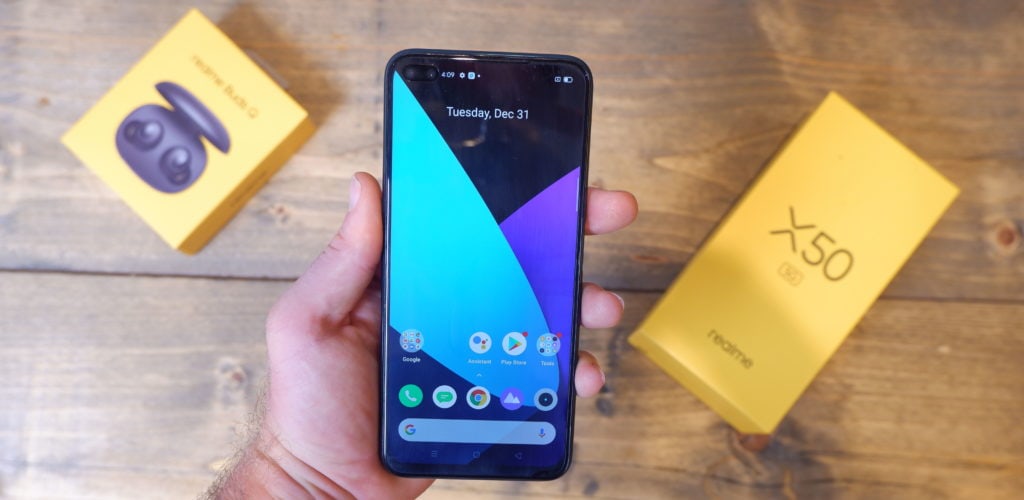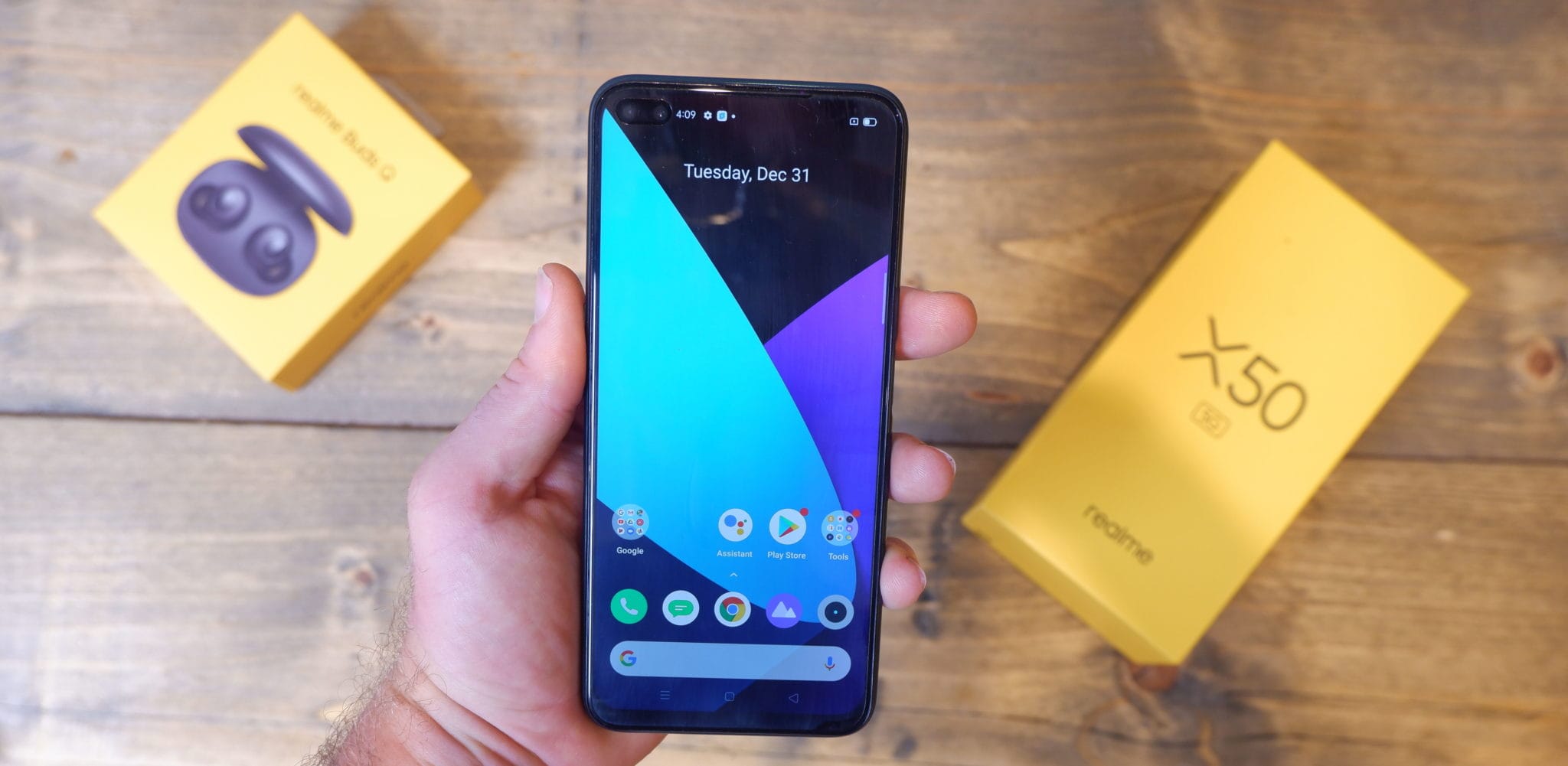 I think Realme keep the costs down by reusing a lot of the hardware and designs across devices. At first glance, you will probably struggle to tell the difference between this, the Realme 6, 6 Pro and the X3 SuperZoom.
They all have the same plastic body, IPS displays, and camera layouts. The 120Hz display is good, but I'd take OLED at a reduced refresh over IPS any day. I am not sure how much difference 120Hz vs 90hz makes to me.
I'd also prefer a single selfie camera over the dual cut out design.
The camera spec is decent when compared to other SD765G phones at this price point, but I suspect I will be left wanting more, considering the cheaper Realme 6 Pro has a much better spec on paper.
Overall though, you get a lot for your money.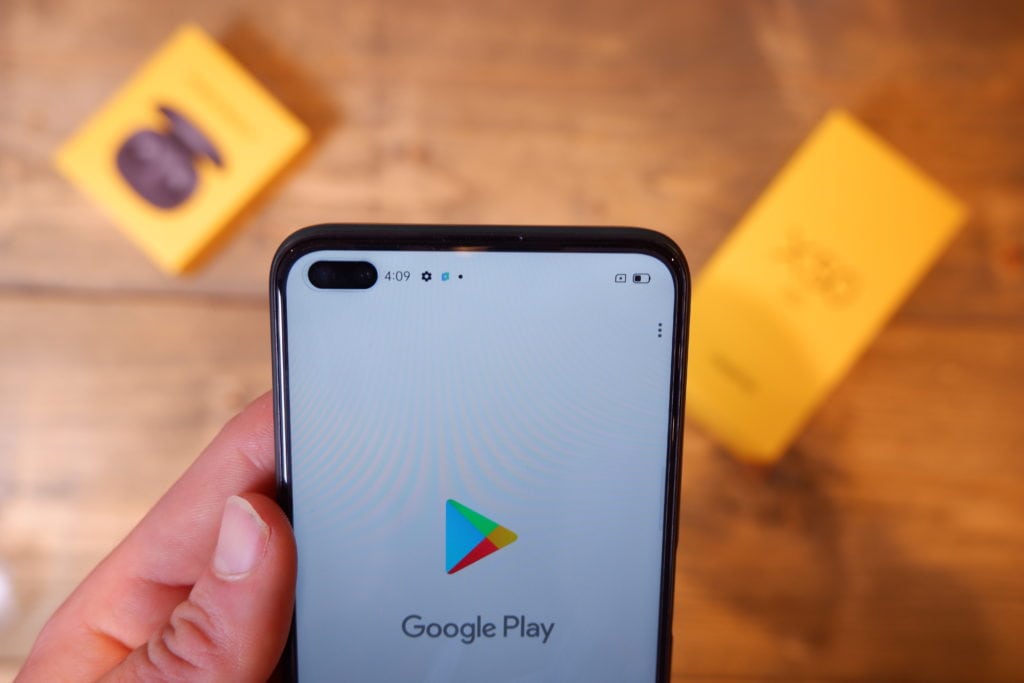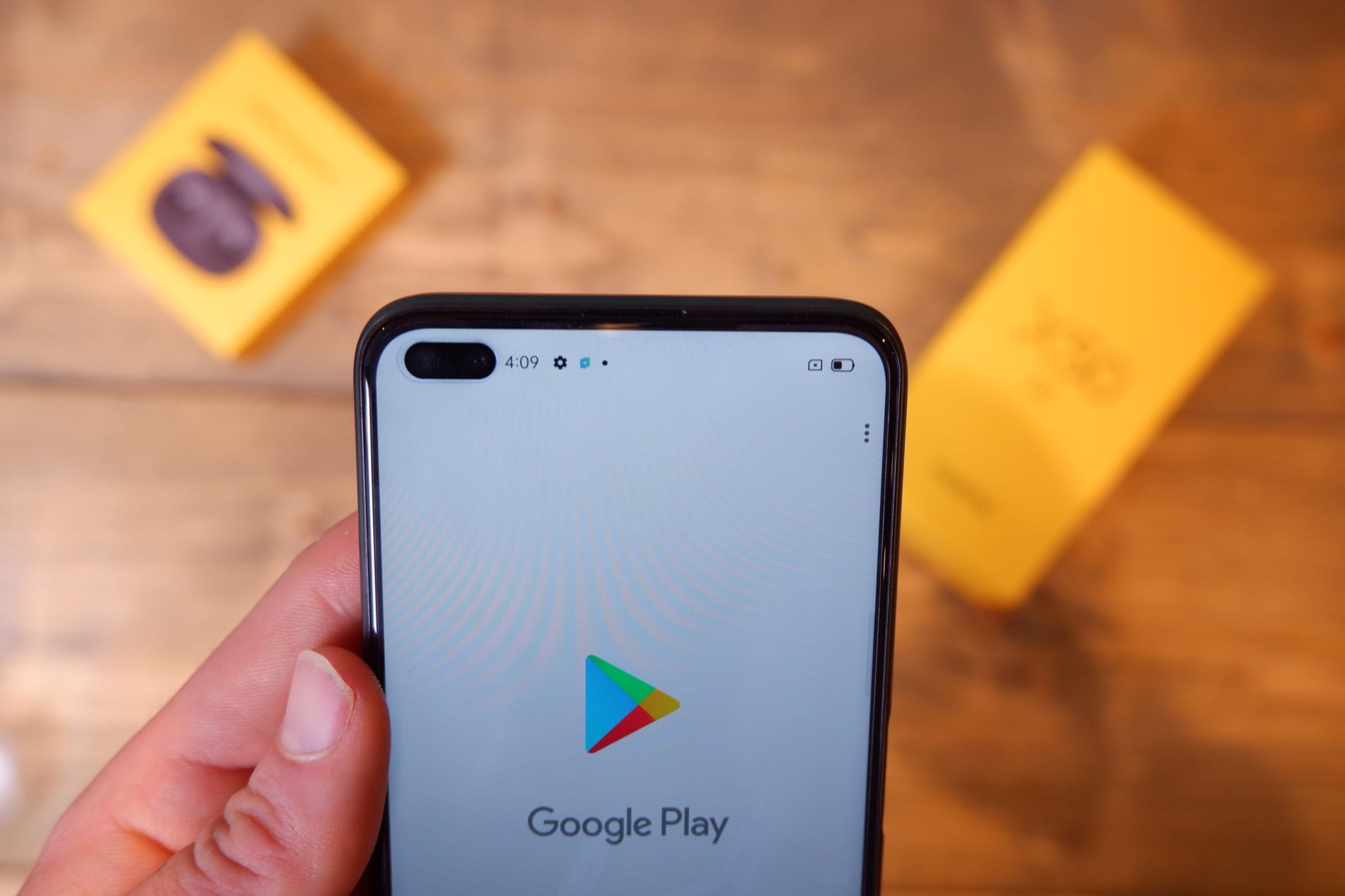 Realme security checking and adverts when installing apps
Unfortunately, there is some unwanted additional software running on my phone. I can't confirm if this is going to exist on retails units, I think it is very possible I have some early release software which uses some features you will find on the Indian/Chinese models.
My PR contact says it is possible I have early Beta firmware
When you install some software, it then gets run through some additional software where it says checking. This is accompanied by some adverts.
It is not a very good user experience at all and something that will seriously affect my opinion of the phone if this is released on retail units.
Unable to install benchmarking software such as Antutu, Geekbench, PC Mark and 3Dmark
To make matters worse, the phone won't install any benchmarking software, something I would have done as part of my initial review. I assume this is due to the above security software blocking it. It is possible they have somehow blocked benchmarking on review units, but I doubt this would be the case.
Whenever you try and install any benchmarking app, either via Play Store or sideload it, you get an error not installed.
Disabling Realme Security Check
I would expect an over the air update will fix the issues I have faced, and likely retail units won't have the same problem. But if you do, you can disable the security check, but is a little technical.
This needs to be done via ADB by:
Enable developer tools on your phone

Settings > About Phone > Version > Touch build number 7 times

Go back to settings then under additional settings, there is a new option called developer tools. In this, you need to enable USB Debugging
Download the SDK Platform Tools
Unzip them wherever you want
If using windows, go to the folder press shift and right click then open PowerShell window here
Type adb devices

For me, running adb doesn't work in PowerShell you need to type in ./adb

You phone should ask if you want to connect via adb and to trust the source, click yes

Rerun adb devices (press up) and it should show that it is authorised

Run adb shell (./adb shell)
Type: pm uninstall –user 0 com.realme.securitycheck

pm uninstall is the uninstall command, the user is root, and the rest is the package that does the security checks

You can also use this method to delete any other unwanted apps, but do so at your own risk
It is worth noting, this fixing the annoying security check, but has not fixed my ability to install benchmarking software.
Initial Impressions
It is early days. I have obviously had some unwanted software issues which could affect my overall opinion of the phone.
I have liked all of the Realme phones though, and never had issues with the software before, so I am confident things will improve.
As always with Realme, the hardware is superb for the price you pay. I think they have priced it sensibly too. With a large number of affordable phones, it has become increasingly difficult to say if you should pick one option of the other. The original Realme X2 Pro was the stand out device, offering incredible value for money for a flagship phone. Now they have nine devices with less than £400 separating the bottom of the range Realme 6i and the flagship Realme X50 Pro.
This should be less than £50 more than the Realme 6 Pro, the camera is not as good, but the chipset is considerably better, and I think it fits in well with the overall pricing structure.