Realme today revealed the launch date of its upcoming smartphones.
The Realme X7 and  Realme X7 Pro will launch in China on 1st of September at 2PM local time which works out at 7AM in the UK I think.
Realme X7 confirmed specifications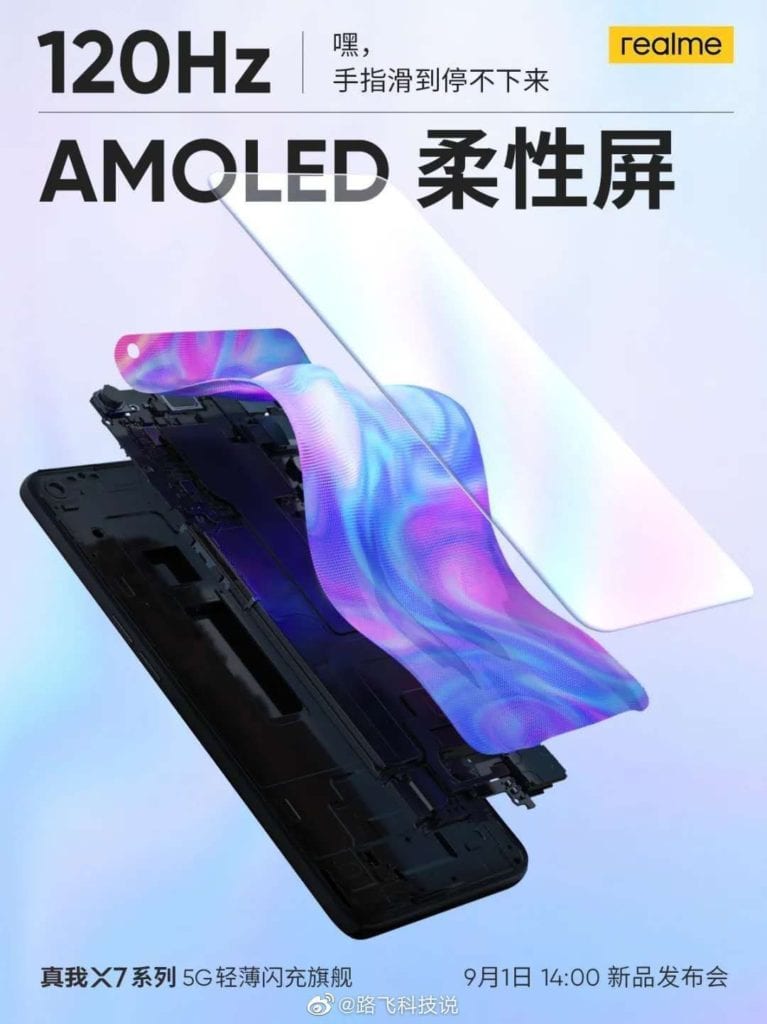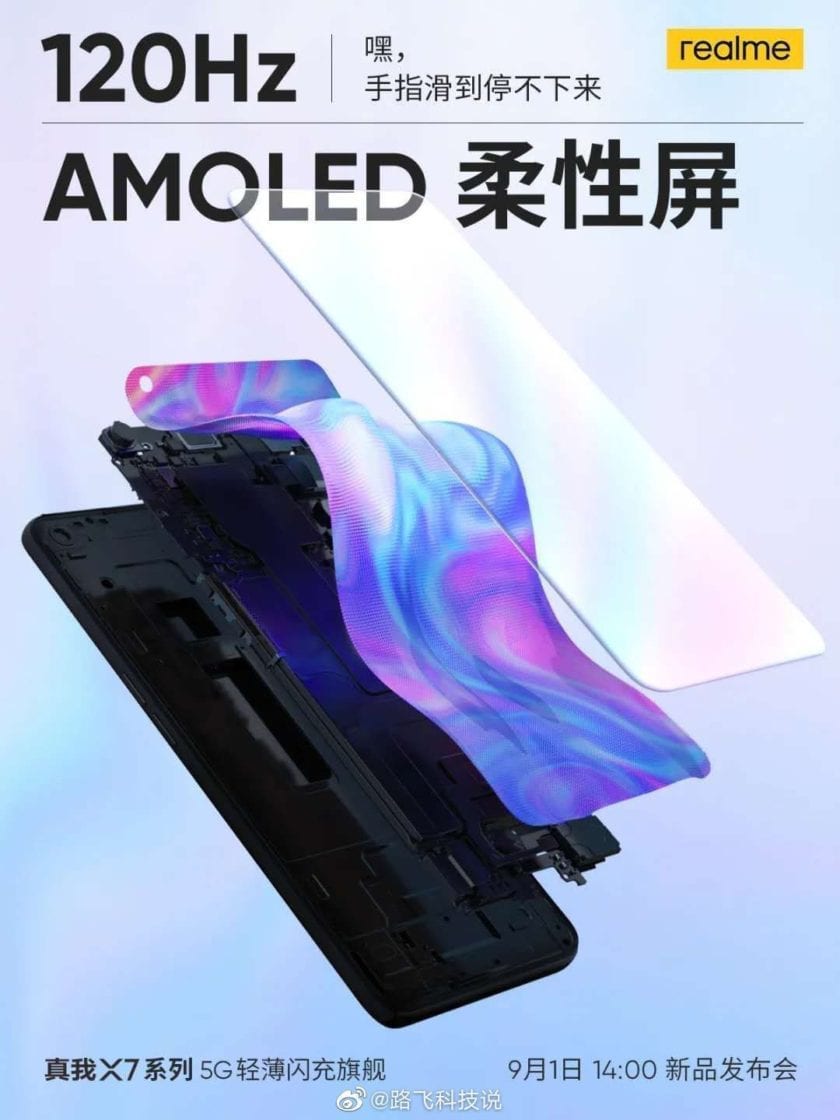 Realme have revealed a couple of specs including 5G support and a 120Hz AMOLED screen. The 120Hz AMOLED screen is particularly good news to me, as I have not been overly fond of their 120Hz LCD screens vs the 90Hz AMOLED they have used previously.
The poster shared by Realme includes a render of a smartphone with slim bezels.
The poster also has Chinese text that translates to "thin and light flash charging flagship", meaning the X7 series may come with a flagship chipset and hopefully the 125W UltraDART charging they have previously announced.
Recently, Realme have done global launches compared to Chinese only, so it is a little disappointing that this is being launched in China first.
Realme's Weibo post in Chinese has text that translates to "flexible AMOLED screen". The X7 and X7 Pro are definitely not foldable, but a curved screen similar to many premium flagship phones could be likely.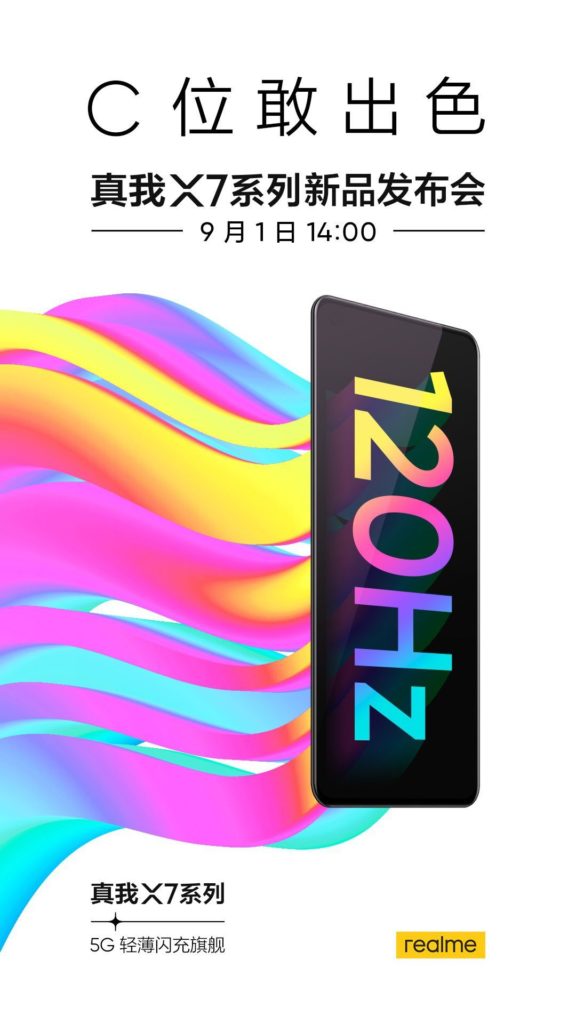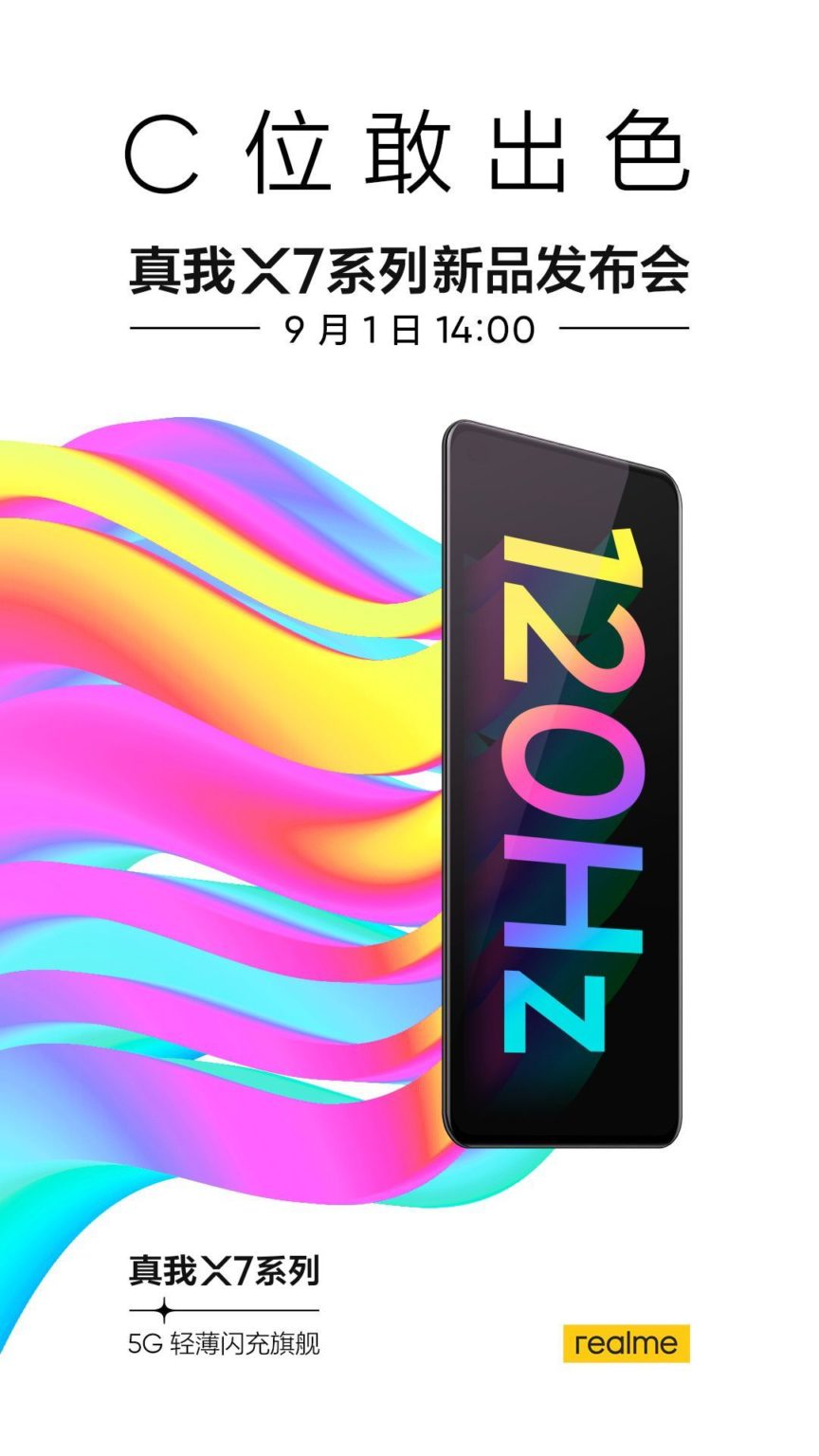 IFA 2020
IFA 2020 starts on the 3rd of September, and this will be the first year Realme will be taking part in the show. Realme has stated there will be a big announcement at the show. It had been hinted that the Realme X3 SuperZoom would launch there, but this has long been released.
Where is the Realme X3 Pro?
The other likely candidate for IFA is the Realme X3 Pro, however, launching Realme X7 Pro on 1st of September would cause a bit of a confusing product lineup.
Is this the first Mediatek Dimensity 800U phone?
The Mediatek Dimensity 800U has just been announced, and Realme, Xiaomi, and OPPO have all been quick to launch a phone with new Mediatek chipsets.
None of the Dimensity chipsets has been used outside of China yet, so it would seem logical to assume that Realme may launch a phone in China imminently with this chipset.
It is believed that phones using the Dimensity chipsets will launch globally in the 3rd quarter of this year, so there is a good chance we will see some sort of announcement at IFA, whether this is from Realme or someone else.