The Sades Sythe is an affordable gaming mouse that you can pick up from Amazon for just £23.97. It is a right-handed mouse with a total of 7 programmable buttons with some impressive looking RGB.
I have been using for the past week, and I was pleasantly surprised at how good it was.
Specification
Ergonomic, Right-Handed
Grip Style: Palm, Claw, Fingertip
Buttons: 7
Length: 132.2 mm/5.20 in
Width: 74 mm/2.91 in
Height: 40.7 mm/1.60 in
Cable Length: Approx. 1.8 m/5.91 ft
Input Plug: USB Plug
Built-in Memory: 32k built-in memory
Weight – 99g
Sensor Specification
Sensor Name: Pixart A3050
Sensor Type: Optical
CPI: 250-4,000
Refresh Rate: 6,000 f/s
Maximum Acceleration: 30 g
Maximum Speed: 60 in/s
Report Rate: 125/250/500/1000
Customisation Software
Normally cheap mice offer very little in the way of advanced features, you might get RGB, but it will be static or controllable from a button on the mouse, and you can normally control the DPI, but that's it.
So I was pleasantly surprised to find that the Sades has its own control software allowing you to customise pretty much anything you want.
All the buttons are programmable to do what you want, so the 7th button which is additional to many other mice is pre-set to DPI Lock 250, but you could assign a macro to it or a multimedia key for example.
You can also control the polling rate, mouse speed, scroll speed and double click speed.
With this being an RGB mouse, it comes as no surprise you can also customise the lighting, this can be a static colour, completely off , or ten other RGB effects.
In Use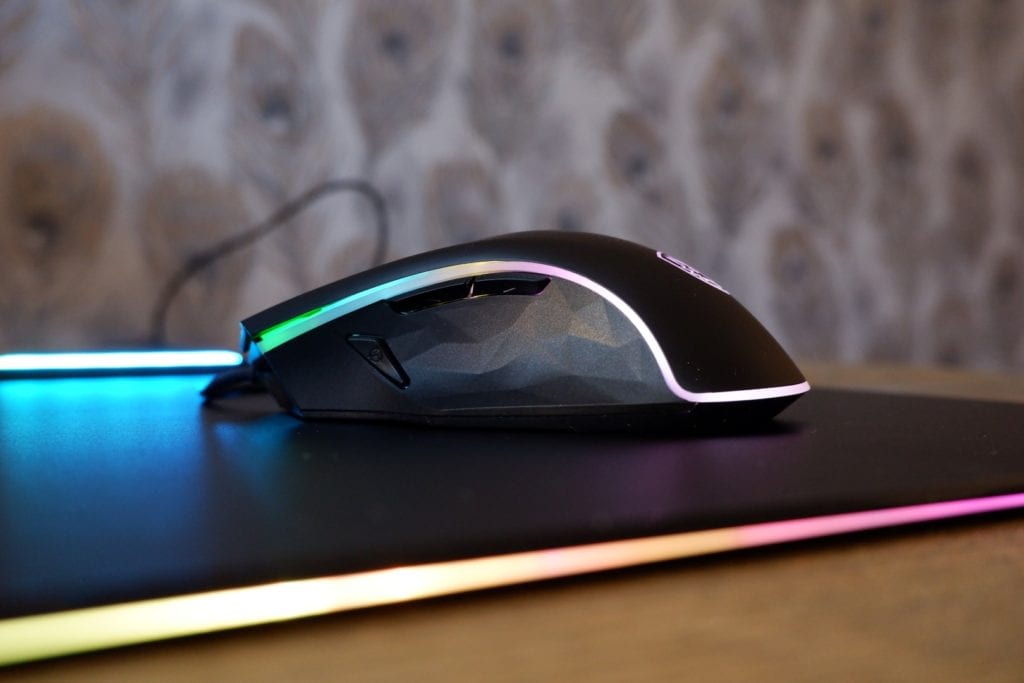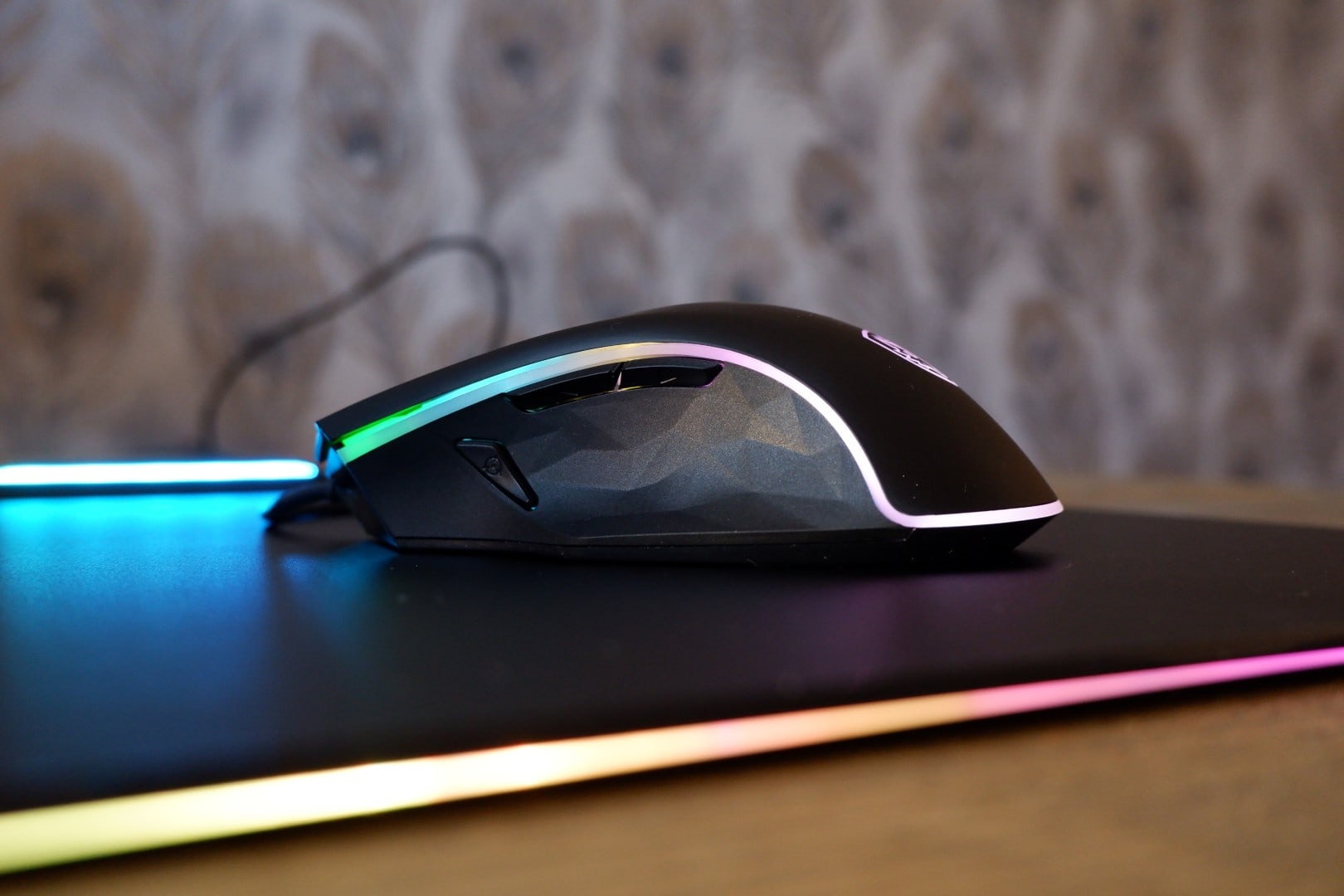 I am anything but a professional gamer, so I am generally happy as long as it works, which this does. In gaming, it feels great, it is fast and accurate with nothing I can think to complain about.
There are no weird design decisions made here, so if you like this particular design of mouse you shout have no issues. The design is not ambidextrous, but it does work very well for right-handed people.
The software allows you to assign a specific DPI to the DPI button. I can easily switch between very fast and fast between working or gaming, which is more convenient than cycling through a bunch of settings.
Many of the expensive mice go up to higher DPI levels with some topping 20,000, but many will go up to 7,200. Personally, there is no scenario for me where I would ever need this, but if you are serious gaming it may be worth considering.
Overall
Overall I really like this mouse, you can certainly get cheaper, but this offers all the features you could want from much more expensive mice.
The RGB illumination is impressive, and the software has plenty of customisation options to get the mouse working exactly how you want.