The Samsung Galaxy Buds Pro were launched with the flagship Samsung Galaxy S21 series and were offered as a free pre-order bonus for buyers of the phone.
That has now ended with the current offer being for the cheaper Galaxy Buds Live.
The new Samsung Galaxy Buds Pro have an RRP of £219 making them some of the more expensive earbuds on the market. These promise superior ANC performance over the Buds Live with claims that they could block out up to 99 per cent of outside noise. However, can they compete with the growing number of premium price ANC earbuds now available?
Specification & Features
Close fit design with 3 sets of ear tips
11mm woofer & 6.5mm tweeter with low distortion treble
Tuned by AKG
3-microphone design per earbud
Active noise cancellation claiming they can cut external background noise by up to 99%
Ambient sound mode
Bixby smart assistant activated by voice
SmartThings offline location
Set-Up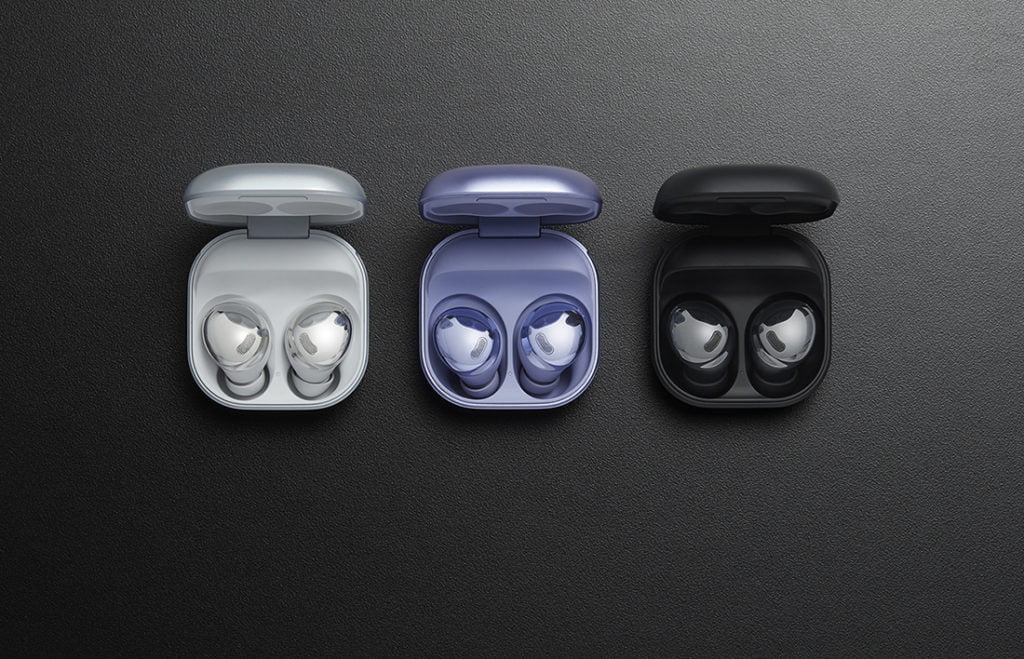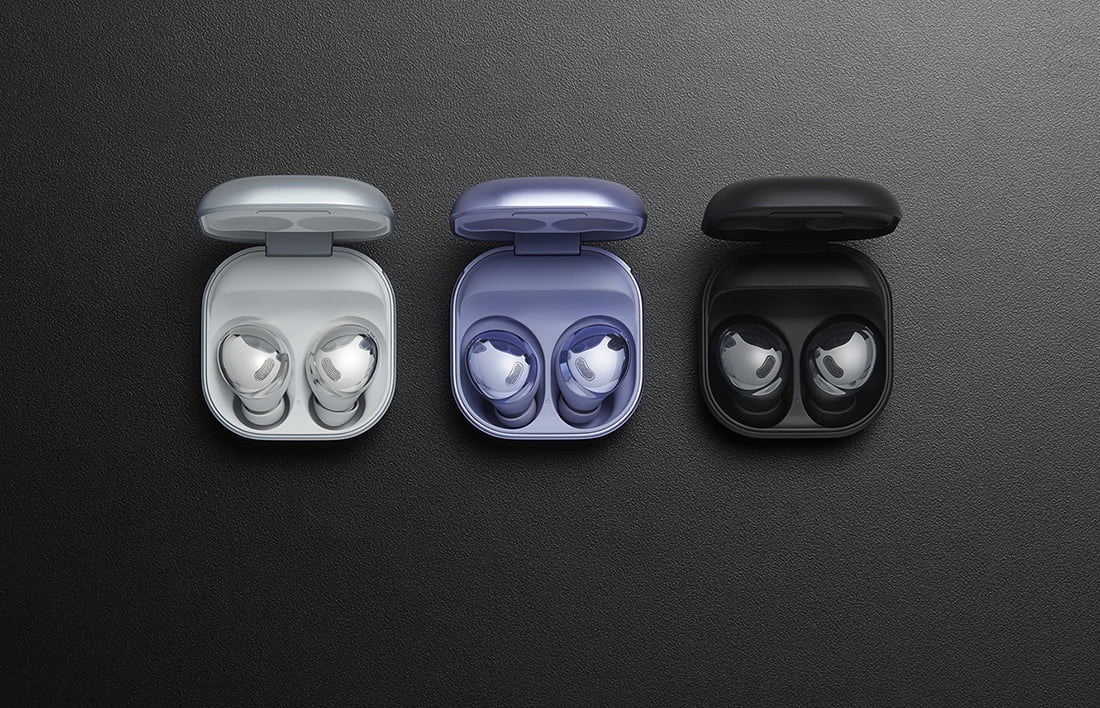 These offer pop up and pair, and I set them up with the Samsung Galaxy S21 Ultra where the pairing was instantaneous.
You can then access additional features via the Samsung Wearable app; within this you can enable things like offline location through SmartThings.
There is also an equaliser and many other smart features you will not find on competing TWS earbuds.
Fit


Annoyingly these third use an oval-shaped ear tip making generic party tips incompatible.
However, the fit is reasonably good for me. The largest tips fit the best in my ear, offering a decent seal. They haven't fallen out while using them, but they don't offer quite the same level of secureness as other earphones. The Jabra Elite 75T, in particular, fit much better in my ear, however, the Elite 85T offer a similar fit to these Samsung earbuds.
Performance
Sound Quality
Out of the box they offer quite a subdued bass, it is present, but a long way of the bass-forward sounds you get on a lot of earphones nowadays, so the overall sound is a bit more natural. For some, this could be good, but I think general users would prefer something a little deeper.
Mids and highs are bright and clear and don't sound too harsh at higher volumes. I have developed a bit of a thing for modern violin music recently, such as Black Violin. Switching away from earphones that are bass dominant offered quite a pleasant change when listening to music that isn't all about the bass.
While I do like the overall sound quality and can appreciate the mid focus, I do find these a little more fatiguing to listen too over a long period of time.  
The dual-driver design likely aids with a clear separation from the bass and other frequencies allowing you to achieve that clean low distortion treble. Most other brands opt for a single dynamic driver.
Within the Samsung Wearable app is an equaliser which offers an equaliser with options such as bass boost and dynamic. I was hoping this would provide that extra bit of bass I like in some scenarios; however, the change is subtle to say the list. The extreme bass in Run the Jewels JU$T doesn't really come out with these earphones, regardless of the setting you use.
It is worth noting that some more audiophile focused reviewer's thing these sound excellent, so while I think your average user will prefer the sound profile of other earphones, people wanting something a little more accurate will likely prefer these.
Noise Cancellation
Active noise cancellation is poor, to say the least. My usual test of aeroplane cabin noise being played through my speakers had these only reduce the noise slightly. While it is unlikely I will be flying anywhere soon, these absolutely would not offer adequate performance, and I don't know how they can claim to block out 99% of noise.
Almost every since ANC TWS earphone I have reviewed recently, with the exception of ultra-cheap options, has performed better than these.
Battery Life
Battery life has been good enough, with me working from home. I rarely use earphones all day. They are rated for 5 hours of playtime with 13 more in the case giving 18 hours total, which is average at best for many earphones nowadays, Jabra and Sony do better while the Huawei Freebuds Pro offer around the same while in use
Other Features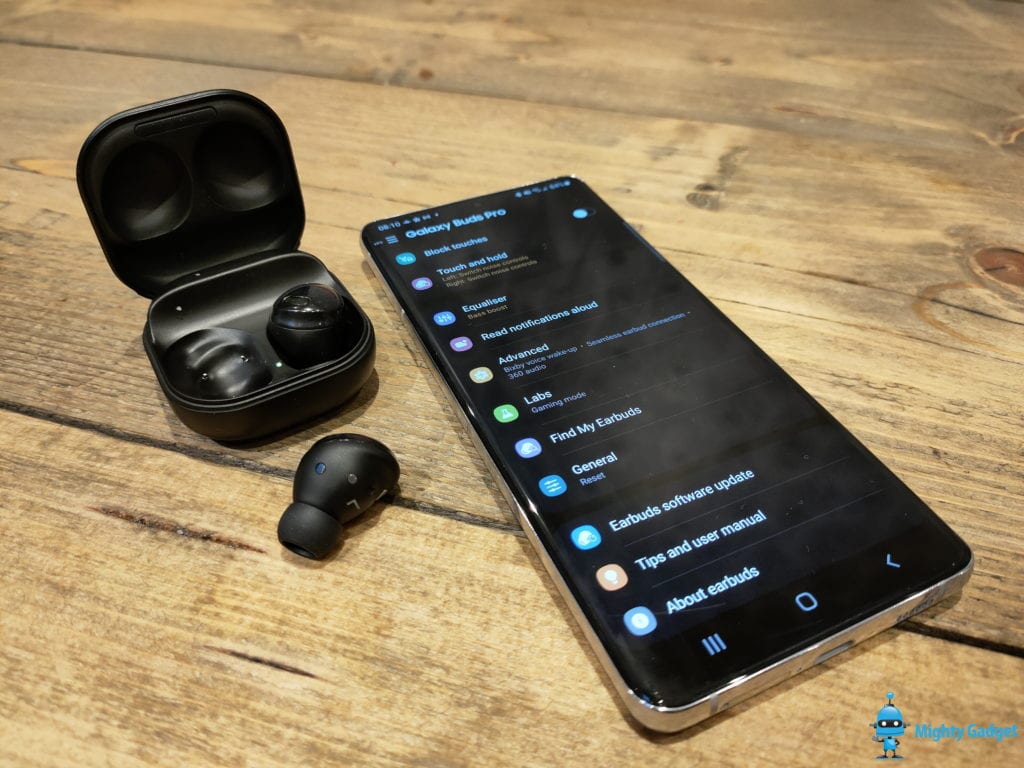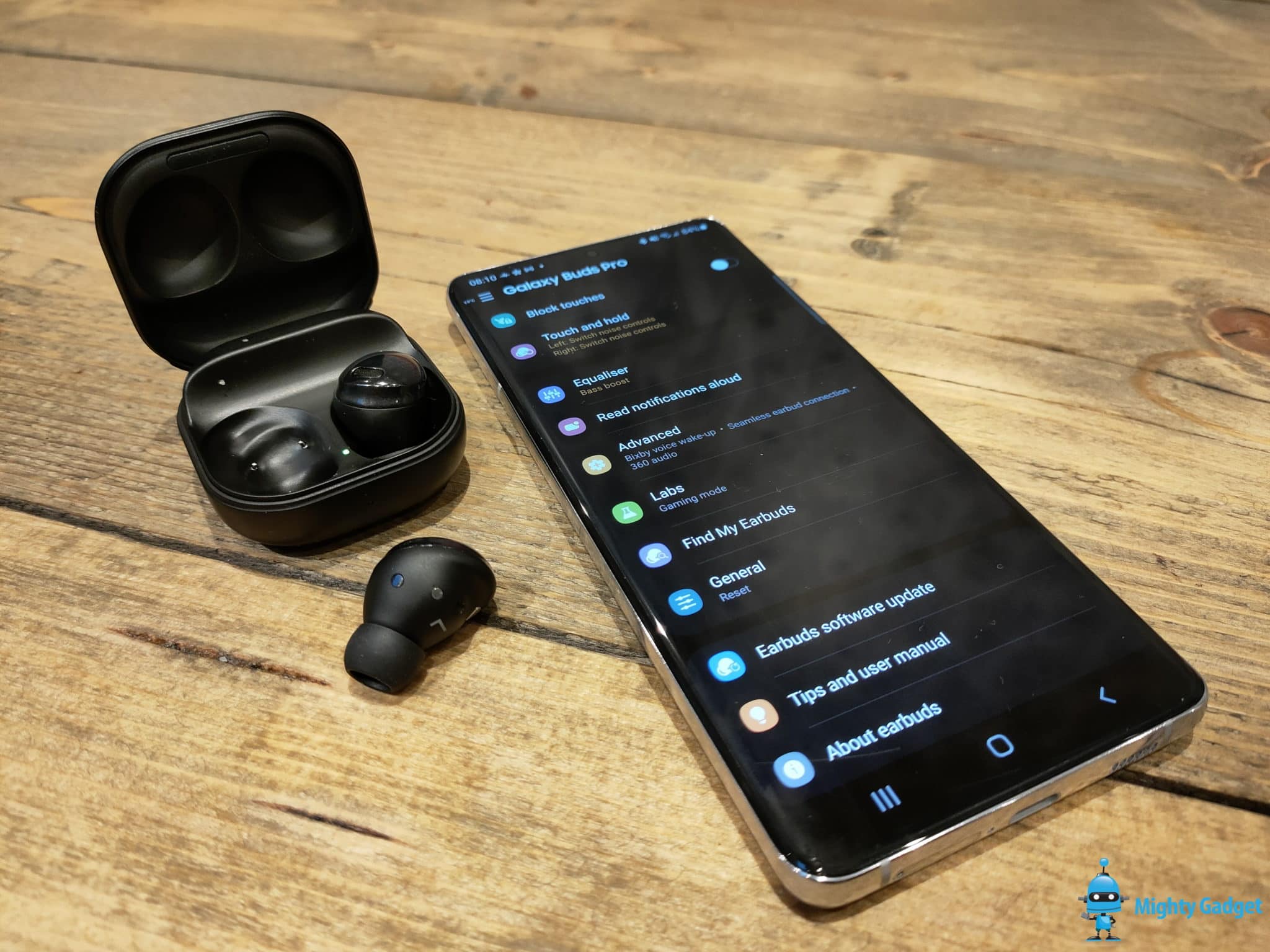 These have several additional features that many other options lack and it makes up for the so-so performance elsewhere.
If you use Bixby, you can enable it on the earphones and use it completely touch-free, activating it via a wake word rather than having to touch anything.
You then also have things like notifications being read aloud and a 360 audio feature which can be good while watching movies or gaming.
The ability to locate you earphones even when disconnected is the best feature for me.  
For none Samsung users, you still get plenty of features but there is no Bixy and no SmartThings integration for location.
Price and Alternative Options
The Samsung Galaxy Buds Pro have an RRP of £219, and for people that bought the Galaxy S21 on pre-order you got them for free.
Like for like alternatives are a little difficult, as few if any TWS earphones on Android offer the same level of integration as these do.
The AirPods Pro have an RRP of £249 but typically sell for £200 – they are not really an alternative option though, Android users are not going to buy these and vice versa. However, the Galaxy Buds Pro are the closest you will get to the AirPods Pro in terms of features.
These are either the only or one of the few noise cancelling earbuds that offer up to IPX7 water resistance, and this could be what justifies the cost for some users.
The Jabra Elite 85T are priced the same, for me, they offer superior sound quality and active noise cancelling. While they only have an IPX4 rating, they come with a 2-year warranty that covers dust and water damage. I have used them frequently for indoor cycling and running with no issues so are, and these are the best alternatives I would choose over the Samsung Galaxy Buds Pro.
The Huawei FreeBuds Pro sound better (if you prefer bass) and offer vastly superior ANC while costing almost £100 less. They lack an IP rating though, but I have used them for longs runs without issues.
Then the Sony WF-1000XM3 have an RRP the same as these, but they sell for £170-ish almost everywhere, they will offer far superior sound quality and ANC.
Overall
Overall, the Samsung Galaxy Buds Pro are good if you have a Samsung phone. With an RRP of £219 I think they are overpriced regardless of your phone, but with little competition in terms of features they definitely worth considering.
The deep integration with Samsung phones means that I would only recommend them to those users, the smart features you get are genuinely useful and make the Galaxy Buds Pro stand out from all the other ANC TWS earbuds on the market.
Most people can probably give these a miss at the full RRP. Sound quality is good with them offering a pleasant warm natural sound profile, but I think many people will prefer the bassier sound signature of competing brands.
The ANC is poor and a major let down with cheaper options offering superior performance.
The IPX7 rating is a big selling point to me, as a keen runner and indoor cyclist my earphones get exposed to lots of water and sweat. However, brands like Jabra have a superb warranty and overall better earphones.
Posted by Mighty Gadget Blog: UK Technology News and Reviews