I have previously reviewed the SecureDrive BT SSD and the BT USB Flash Drive. Today I will be looking at the SecureDrive KP.
This is more of a traditional hardware encrypted drive, coming in a 2.-5-inch portable drive format with a built-in keypad for encryption. The hard disk sizes go from 500GB to 5TB; then it also comes with SSD options from 250GB to 8TB.
Specification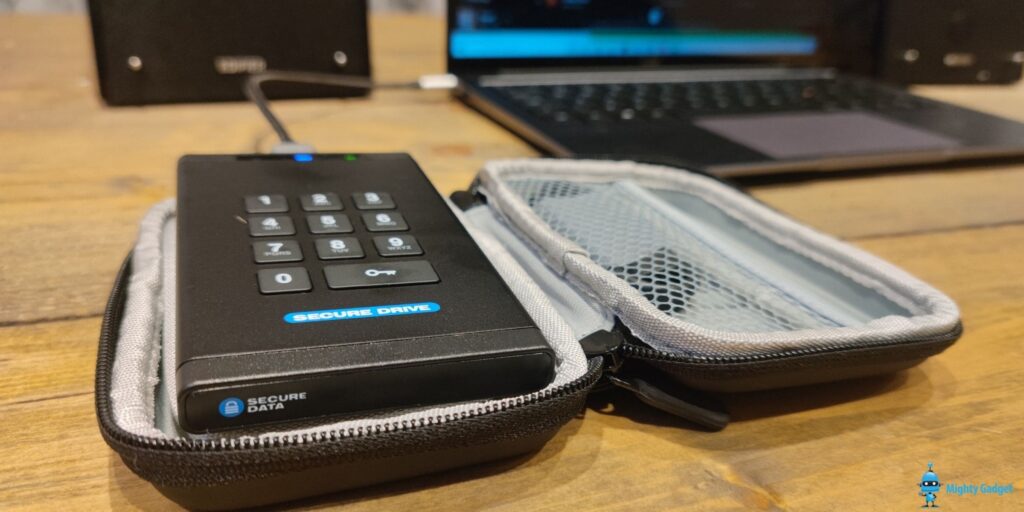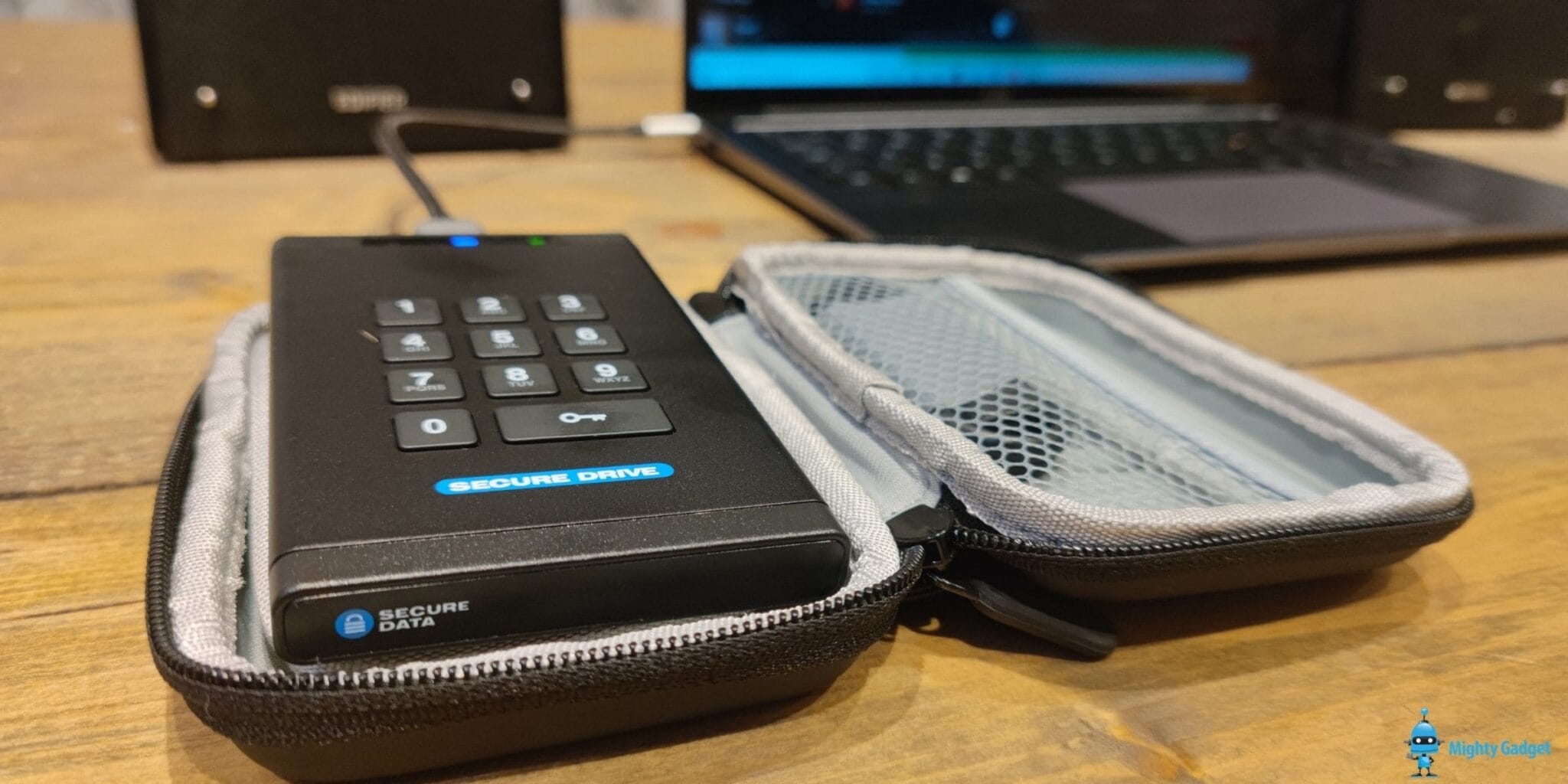 FIPS 140-2 Level 3 Validated: Certificate #3297
Award Winning: Red Dot 2019 Award Winner
Works with any device with a powered USB port
Hardware encryption: XTS-AES 256-bit
Interior parts covered in epoxy to prevent media removal from hackers
Alphanumeric keypad for user authentication (7 – 15-digit PIN)
Brute-force, anti-hacking protection
Safe delete/wipe of all data/keys
Admin/user modes
Read Only mode
Auto-lock
Preloaded with DriveSecurity® ESET Antivirus (1-year license included)
Set UP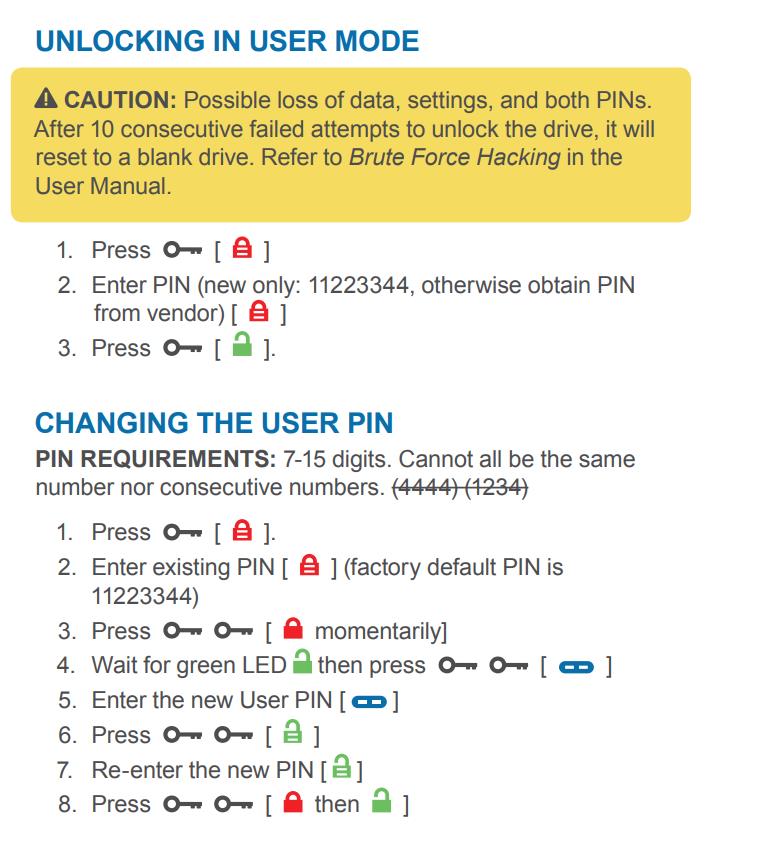 I find these drives are a little more complex to set up than the Bluetooth variant. You definitely need to read the instruction as setting up requires various keypresses.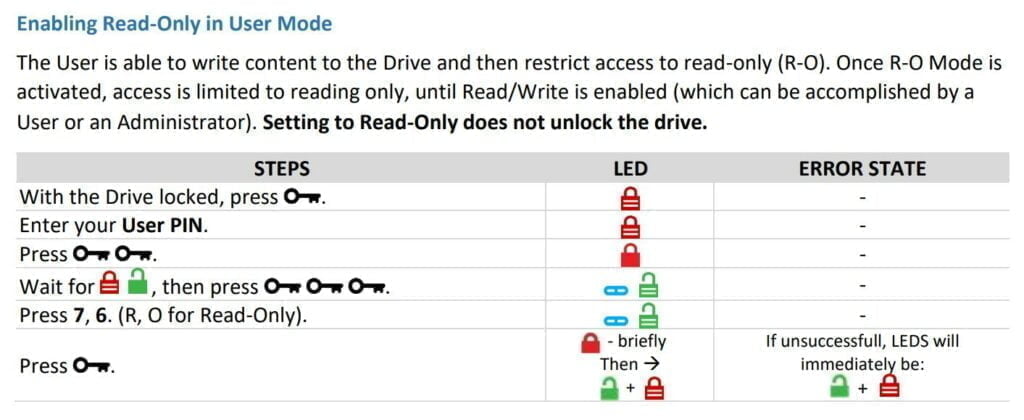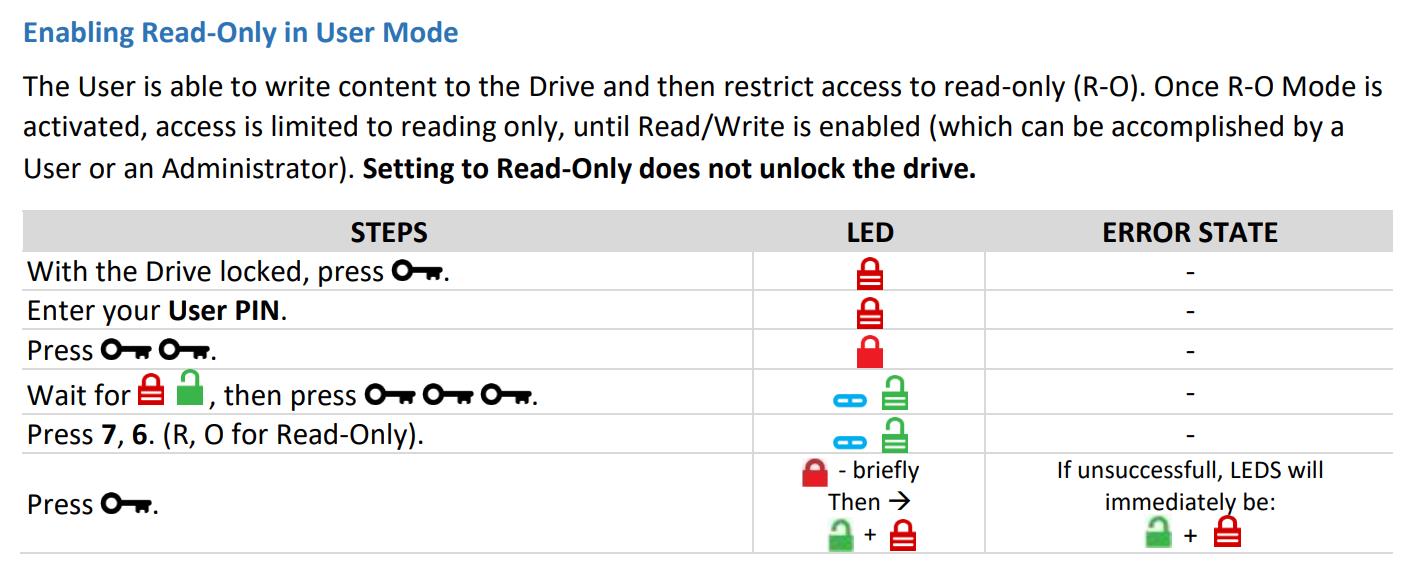 If you are only setting this up basically with one user, everything is quite easy. When you want to start using an admin user, normal user and setting read/write permissions; all the button presses can start getting a little confusing.
I think the Bluetooth variant offers a little more usability for multi-user and corporate applications (dependant on your ability to access your phone at work).
For a single user, as long as you remember the pin, it is probably faster to unlock this than the Bluetooth model.
Performance
The internal drive appears to be made by Western Digital and runs at 5400 RPM, which is standard for this size of drive.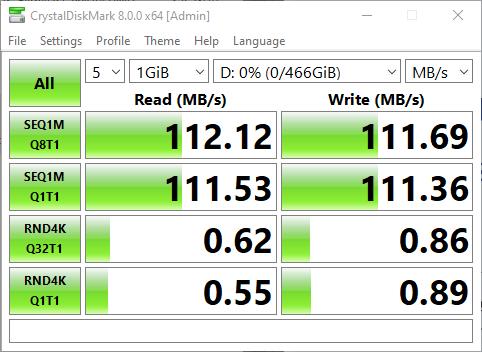 In CrystalDiskMark, drive performance is a bit below what you expect from a normal drive.  Sequential read and right hit around 112MB/s, but the random 4Kb reads and writes drop off significantly. I assume this is due to the overhead introduced by the hardware encryption, but it is quite possible an issue with this benchmark on encrypted drives.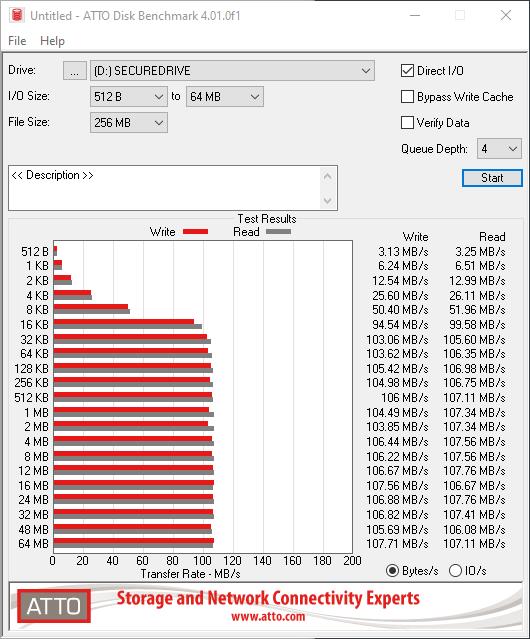 In ATTO, things look a little better, and it looks like the drive speeds only drop off significantly once you hit the 8KB mark and the drive offers superior small file read/write performance than the 4TB Toshiba drive I use for backups
Overall though, it is a spinning disk drive; performance is as expected and is perfectly acceptable for things like backups.
Price and Alternatives
The 500GB HDD model I was sent sells for £149.61 direct from SecureDrive, but there is an £18.89 shipping fee, you will presumably be hit with import fees and VAT
You can pick up the SecureData 1TB SecureDrive KP from Amazon US for the RRP of $249, and Amazon will then charge $64.66 shipping & import fees which works out at £224
This leaves SecureDrive in an unfavourable position for the UK market, it is not a massive difference in price, but then you have the faff of waiting for things to come from the US.
In the UK, iStorage make more sense, the 500GB diskAshur M2 SSD can be had for under £200, complying and is  FIPS 140-3 Level 3 compliant or the 1TB diskAshur DT2 HDD also for under £200 with FIPS 140-2 Level 3 (US) certification.
For US buyers, the pricing seems about right, this is $209 but the other options perhaps offer more value for month.
The 1TB version of this is $249, and the 2TB is $299, which makes them more attractively priced than the popular Apricorn Aegis Fortress.
Overall
SecureDrive makes great encrypted drives, and the KP continues this tradition. It is easy to use, and the 2.5" drive format makes it easy to take with you anywhere.
It offers all the security you need, and all businesses that handle form of sensitive data should seriously consider using something like this. Apart from being ideal for securely moving data around when you travel, these are ideal for secure data backups.
Due to no UK retailer selling these directly, prices are a little higher than competing brands, but not significantly so. For buyers in the US, these drives offer much more competitive pricing.
While I personally prefer the newer style Bluetooth drives, the simplicity and reliability of a key coded drive will always appeal.
Posted by Mighty Gadget Blog: UK Technology News and Reviews