The world of investing and cryptocurrency have gone insane this year. After having success with mining Helium, I have become increasingly obsessed with new projects to be part of. With so many altcoins on the market, it is hard not to be lured into some of the projects that massive take-off (to the moon, so to speak).
While Helium has been languishing around the $18 mark, failing to break through to $20, other projects have seen exponential growth.
Be wary of pump and dumps
I am certainly not making investment recommendations. Many of the coins that have seen large growth could be pump and dump schemes or shitcoins, making early investors rich and everyone else losers.
CoinMarketCap currently tracks 9651 cryptos, and there are many more that are not listed on this service yet. Many, if not most of these, will fail.
However, if you are will to gamble your money, there have been some projects that have massively taken off. Dogecoin is the current fan favourite; it has been around for years as a joke coin, not really doing much, then this year, it exploded in value thanks to sites like Reddit inflating its value.
How high can Dogecoin go?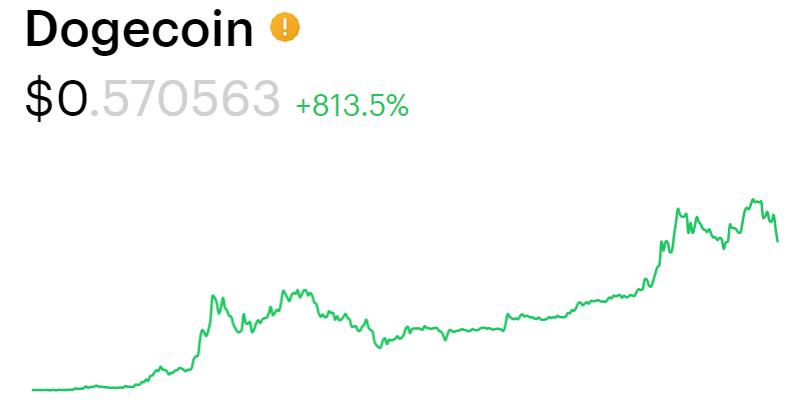 Back in December, it was touching $0.0045, and as I write this, it is $0.5481 with a 24h high of $0.7376. That's a 12080% or 120-bagger in 6 months. Not bad.
How high can Dogecoin go, though? It feels a little late to invest now. It may double in price, but that means you would need to invest quite a lot to see the same cash value return others may offer. It also seems more likely it will halve in value than double, we have already seen a 25% dip in the past 24 hours.
So, inevitably we are all looking for the next Doge.
SHIB was created earlier this year, sadly I got in too late, at its first peak. I assumed it was a pump and dump, so I only dipped my toe in the water with £200, immediately losing half of it, but now regretting not investing more.
Shib Inu token increases 825% in 7 days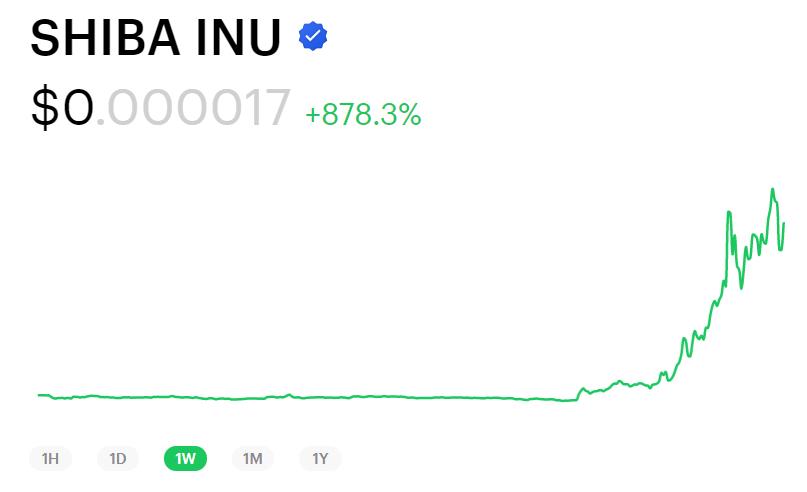 It has defied my initial scepticism, it recovered partially from its dip, and in the past 7 days, it has seen growth that has outperformed the entire market by a considerable margin.
In 7 days, it is has had an 8 fold growth, with the past 24 hours growing by up to 400%. As I started writing this post, it has dipped from highs of $0.000018 down to $0.000014, or a 22% dip, so it is volatile, to say the least, and could be worthless by the time I finish writing.
Only three other cryptocurrencies have seen triple-digit growth this week (on CoinMarketCap), with Bitcoin Diamond hitting 300%, Telcoin at 260% and Ethereum Classic at 176%.
Shib could still represent a potential investment(gambling) opportunity.
ShibaSwap launching soon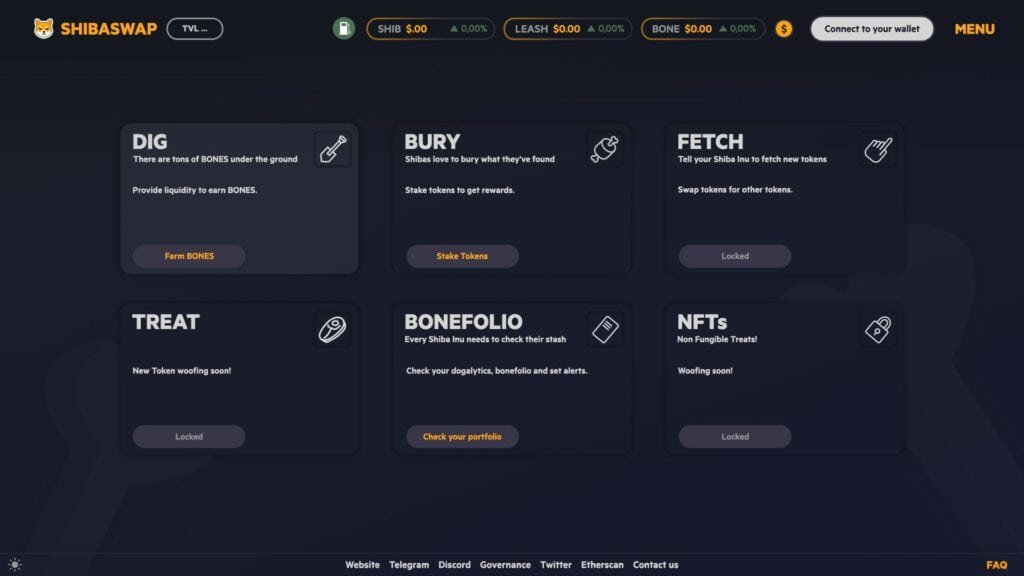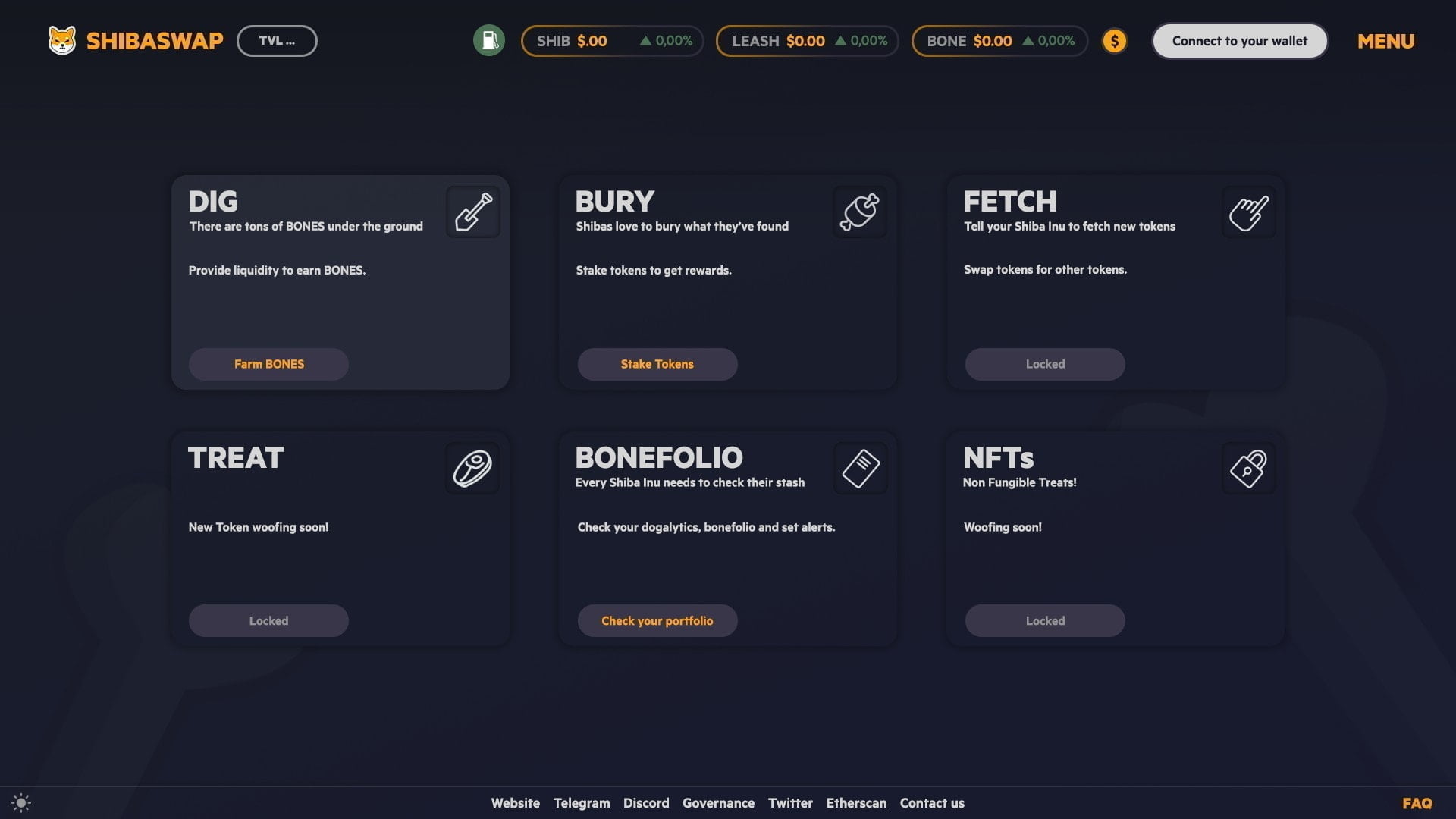 In a few days, the team behind the Shiba Inu token will launch ShibaSwap a new decentralized exchange similar in concept to Uniswap.
It was due to launch at the end of April, but has been delayed a few days.
Shiba Inu vs Leash vs Bone –  Bone could be a good early investment opportunity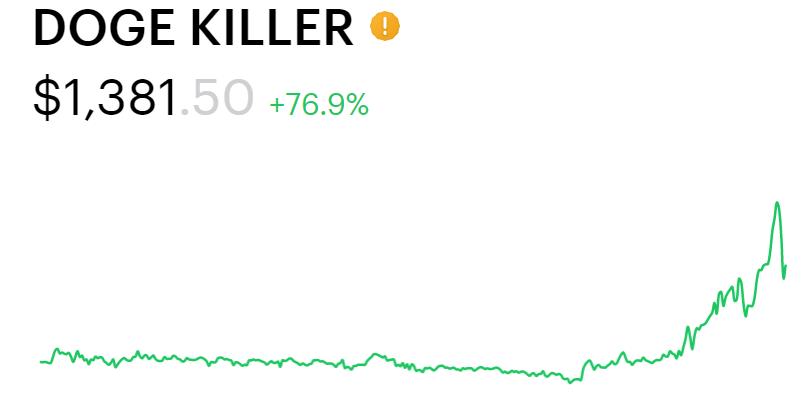 On top of this, the team already have an alternative to Shib with Leash (Doge Killer). With the Shib token, there are trillions of tokens available, guaranteeing the token remains well into the penny category,
With Leash, the supply is limited to 100k, so each token costs a lot more. This has been sitting at around $400-600 recently, but, likely fueled by interest in Shib, Leash has seen massive growth in the past 24 hours, with peaks of $1800, currently sitting at $1300 giving it a 70% growth this week.
The launch of ShibaSwap will coincide with the launch of their third token, Shiba Inu Bone, this will sit in the middle in terms of supply and coin value.
The launch of ShibaSwap should hopefully drive up prices for all three tokens considerably higher.
In particular, if Bone follows the previous trends, it could represent a solid investment with so quick gains  
Long term prospects of altcoins & meme coins
The big question is, what are the long term prospects of projects like this?
The Shiba Token website literally describes itself as decentralized meme tokens. Similar to Dogecoin, these have little to no real-world use, unlike many other cryptocurrency projects (such as Helium). However, as long as interest in cryptocurrency stays strong and people continue to heavily invest, projects like this will likely continue to grow.
Until the bubble pops.
Posted by Mighty Gadget Blog: UK Technology News and Reviews