Sonos was doing smart speakers before they were a thing, and they do them well with some incredible options.
However, when it comes to home cinema, they have been flagging behind. The soundbar market has boomed as people realise they can get the benefit of a multi-speaker system from just one device.
Sonos first introduced their first attempt at a soundbar, the Playbar back in 2013, followed by the Playbase in 2017. While these were both superb speakers producing excellent sound, for home cinema they were both outdated at launch with their lack of HDMI and limited compatibility with advanced surround audio formats due to the limitations of the optical input.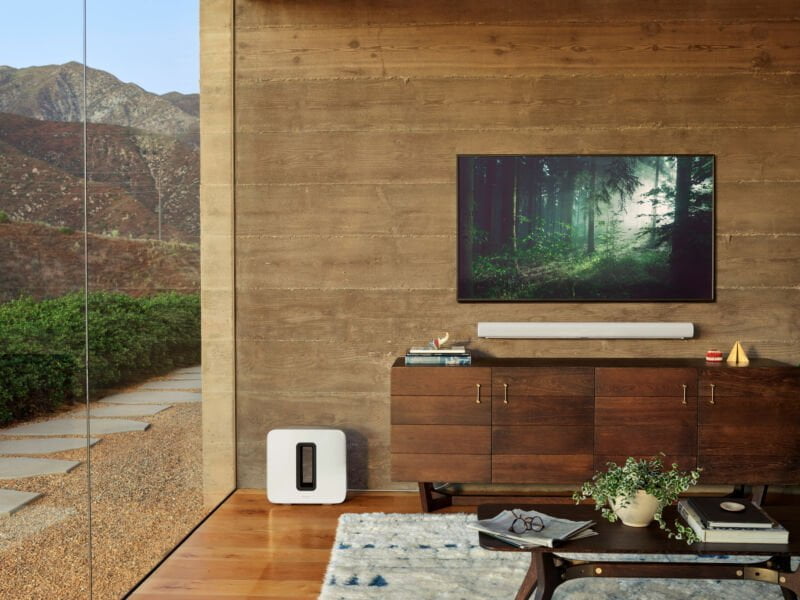 Sonos Beam
This changed with the launch of the insanely popular Sonos Beam that has been universally praised by consumers and critics alike. This petite soundbar works well for the mainstream public being reasonably affordable and offering surprisingly good audio included a decent level of bass for such a small soundbar.
eARC vs ARC vs Optical
The Beam brought with it an HDMI port that also featured ARC (Audio Return Channel). ARC allows audio to move in two directions either from a speaker/receiver or back from the TV to the speaker. In the case of the Beam, with its single HDMI port, the ARC functionality was just to allow audio to pass back to the speaker.
ARC is not just there to simplify the setup, it has significantly more bandwidth than optical cables allowing it to support lossless audio formats such as Dolby TrueHD or DTS-HD Master Audio soundtracks found on most Blu-rays.
An optical connection also can't support more than two channels of uncompressed PCM audio nor do they support 7.1 audio or the increasingly popular Dolby Atmos.
Finally, there is eArc, which offers a massive boost to the bandwidth, optical can only go up to 384Kbits per second, Arc then goes up to 1Mbit/s which is around 2.5 times more. Then eArc jumps up to 37Mbits/s.
This then allows eArc to offer even more audio formats, including TrueHD or MAT. HDMI.org officially say it is capable of handling uncompressed audio for both 5.1 and 7.1 which neither of the other two standards offers.
Sonos Arc
The newly announced Sonos Arc finally gives Sonos a viable option for home cinema enthusiasts (though technically, many won't use a soundbar in the first place). It doesn't just introduce Arc as the name suggests but it uses the newer eArc which very few other soundbars offer. You will, of course, need a TV with eArc to get the full benefits, but it is backwards compatible too.
With eArc the soundbar will support Dolby Atmos, TrueHD, MAT, Dolby Digital Plus, and Dolby Digital.
With its ability to handle demanding audio formats, Sonos has massively upgraded the speakers compared to the Playbar and Beam.
You now get eleven Class-D digital amplifiers perfectly tuned to Arc's acoustic architecture. Thes drive the eight elliptical woofers to ensure faithful playback of mid-range and vocal frequencies in addition to a rich bass.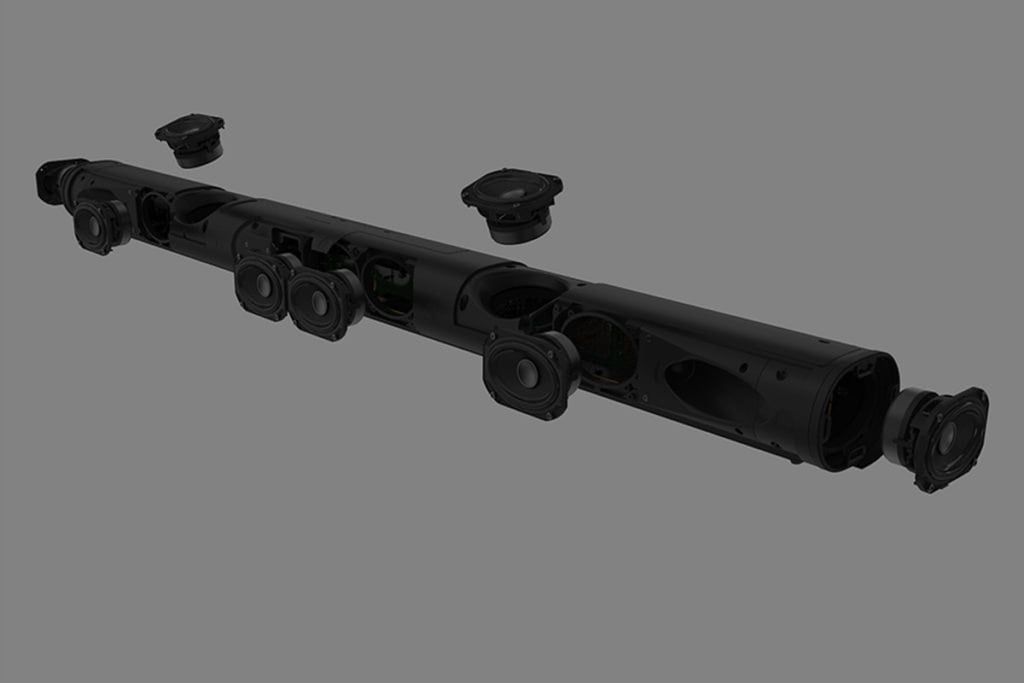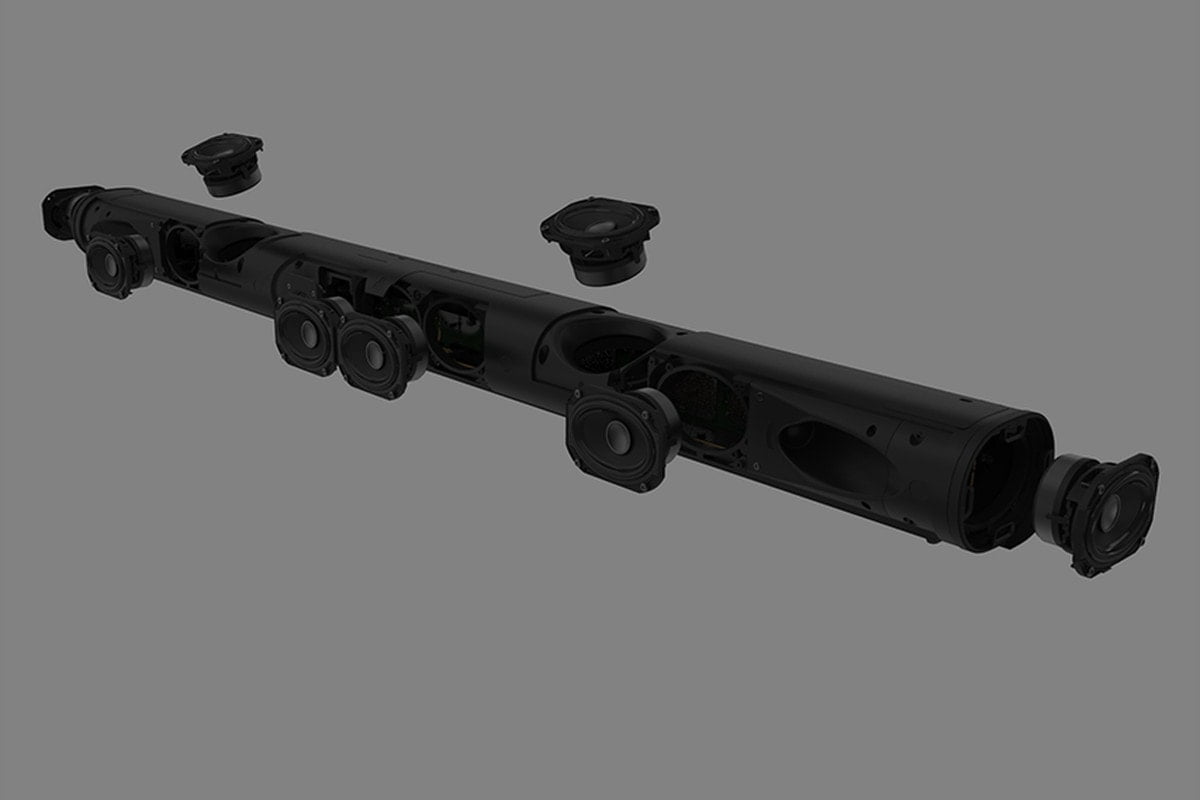 Then there are three precisely angled silk-dome tweeters create crisp high frequencies and crystal-clear dialogue.
The PlayBar would be the closest comparison with nine Class-D digital amplifiers driving six mid-woofers and three tweeters.
The Beam has just five Class-D digital amplifiers driving four full-range-woofers and one tweeter1.
All of this creates a speaker with the dimensions of 87 x 1141.7 x 115.7 mm and a weight of 6.25 kg. In comparison, the Playbar is 85 x 900 x 140 mm weighing almost a kilo less at 5.4kg. The Beam is just 2.8kg.
With the 11 drivers inside the Arc, Sonos has set some of them as up-firing speakers allowing you to get the most out of Dolby Atmos audio.
The speaker will also adjust its performance depending on what type of audio its being fed. For example, if you're not listening to Atmos, it will use the ceiling-bounce drivers to reinforce bass instead. There are also a handful of EQ settings, including a Night Mode to minimise loud surprises and a Speech Enhancement mode to improve dialogue clarity.
Pairing up speakers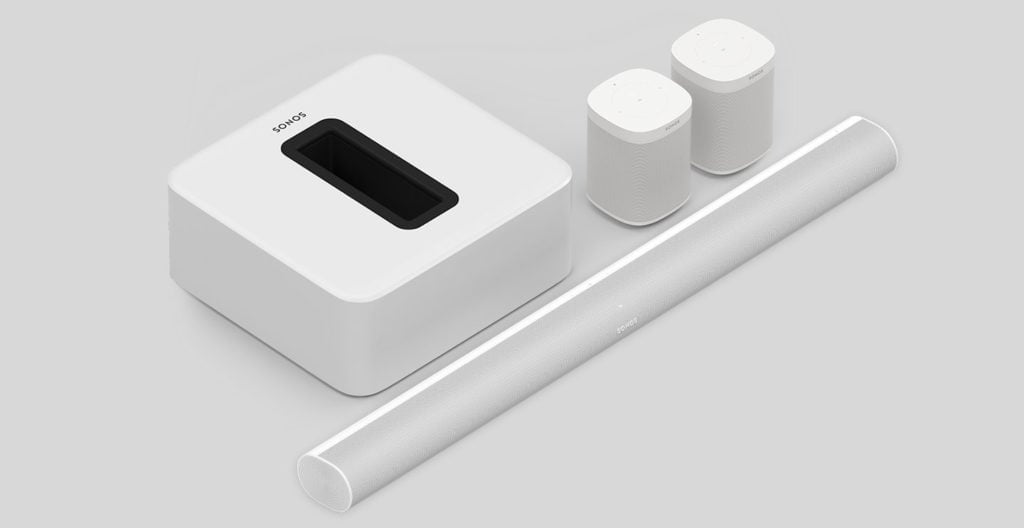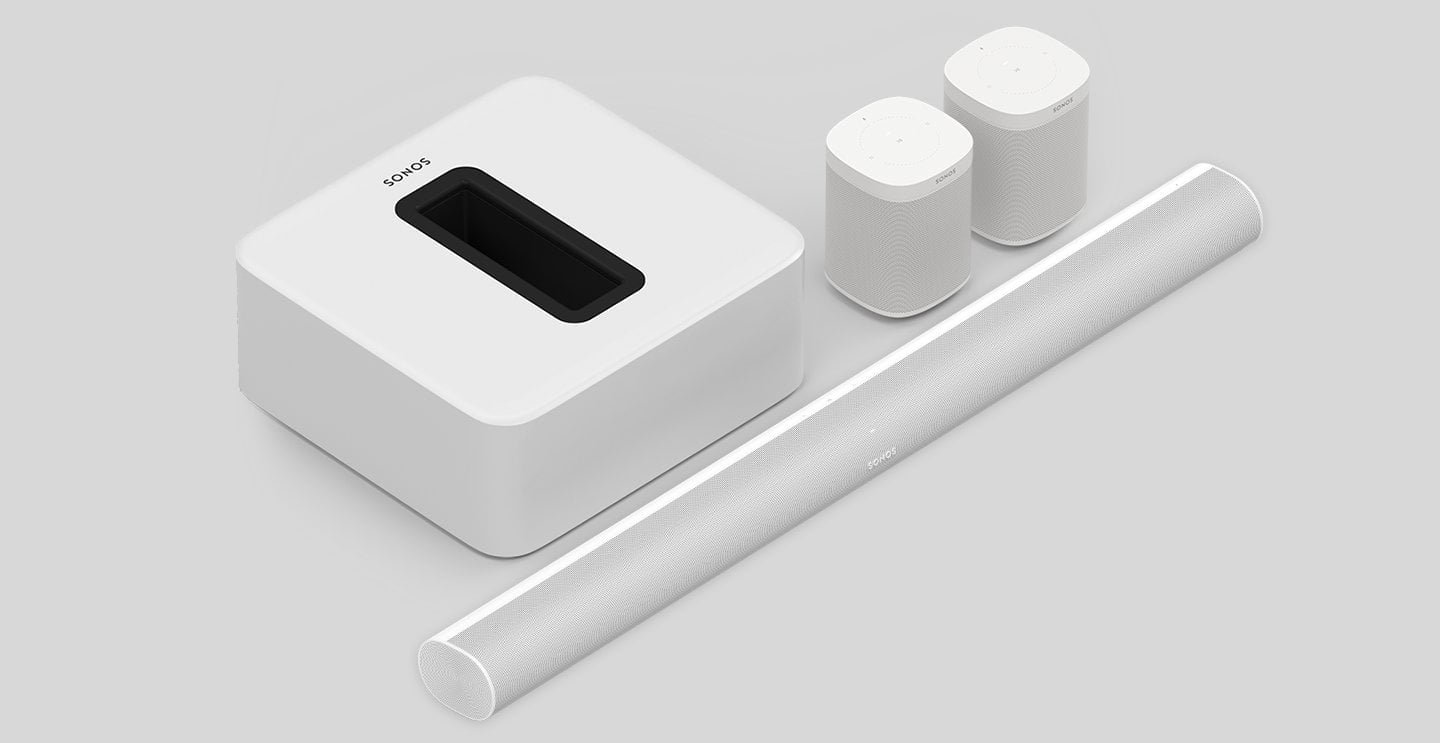 Of course, a soundbar will almost be limited when it comes to producing surround sound, just like the previous soundbars, you can pair this up with any other speakers from the Sonos range. Typically, this will be with a pair of Sonos One SL speakers for your rear audio then the Sonos Sub (which has also been upgraded though nothing is stopping you from using the more expensive Sonos Five (also upgraded) or Three.
Price and Availability
You can pre-order now with shipping from the 10th of June. It is priced at £799 which is expensive but not unreasonable, and you can buy the surround set including the new subwoofer and a pair of One SL speakers for £1856