One of the driving forces behind the popularity of VPNs in the past few years is to bypass geo-blocking on streaming services.
Sites such as Netflix quickly cottoned onto the fact, and they regularly block users from streaming content when they detect a VPN is in use. So if you sign up to a VPN, if Netflix works at first, there is a good chance it will eventually break.
This led to Smart DNS, this works similarly to a VPN but changes your device DNS to reroute through the proxy server. Smart DNS is often faster than VPN, but without the added security of data encryption.
Typically, either of the above options requires you to make networking changes on your devices or install an app.
However, it is possible to set up these services on your router, but this quite often is more complex than what think they are capable of.
 StreamLocator hopes to solve some of these issues with the StreamLocator Hub.
Priced at £63.63 this is a pre-configured router that comes with 12 months of service, so about £5.30pcm if you compare it to VPNs or SmartDNS.
It appears to be a very basic router, but it has Wi-Fi so any device that you connect to the Wi-Fi or via Ethernet will be able to access geo-blocked content.
Set Up
You will need to run an Ethernet cable from your ADSL/VDSL router or Virgin Router to the StreamLocator, then go to https://my.streamlocator.com/start where you can activate the device
I have my PC plugged in directly to the StreamLocator so it automatically detected that iw as using the router nad just needed to type in the activation code on the back of the router.
Then I needed to set up an account, I wasn't able to finalise the account without providing payment details, but payments will not be taken for 12 months when your current subscription ends.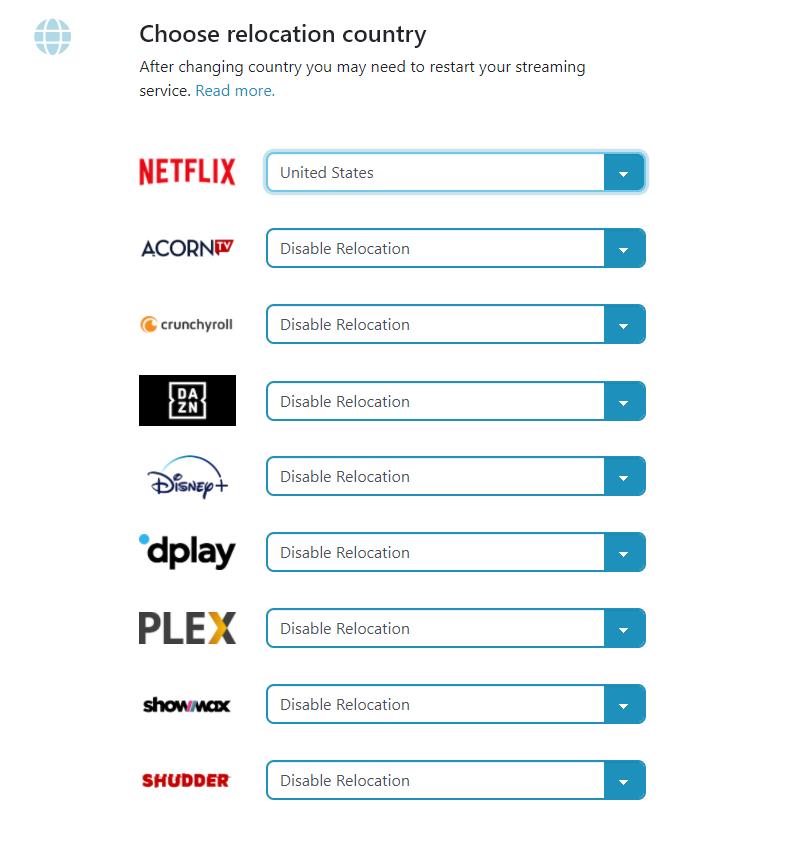 With the account set up, the settings are basic; you can assign a country to various services. For most, it is the US and occasionally the UK. Others have some European options too. This is better than other SmartDNS servers I have tried, most of them have no options and just unblock US content.
In Use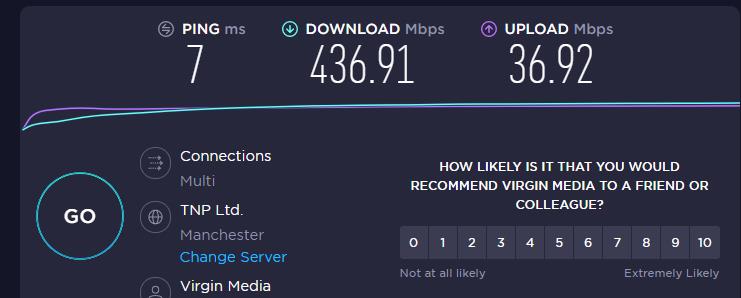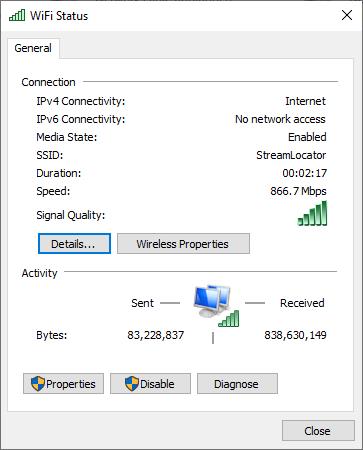 Throughput of the router seems to be OK, via Wi-Fi my desktop connected at 436Mbps at close range and I get a respectable speed in several rooms around my home. Being a basic Wi-Fi router, this does not have the range to cover a moderately large home.
Testing a range of services, it seems to work as advertised. I am able to access the US Netlix with no problems at all.
As well as Netflix, for non US users you can also access all the various streaming services that are US only for now. In particular this includes: HBO Max, HBO Now, and Hulu.
Some services need a cable subscription so not sure if a UK resident can easily get these, this includes most sports channels such as NBC, CBS, ESPN, also TNT and Showtime.
Similarly, for non UK residents, this will open up BBC iPlayer, All 4, My5, ITV, UKTV, TVPlayer. These are all free to access, but you should technically have a TV licence for BBC.
Overall, the list is extensive and there is little to no work that is required by the user.
The extensive list of services this will unlock are available here.
Price & Alternative Options
This is £63.63 for the router and 12 months subscription. It looks like they are providing the router free of charge with the 12-month up-front commitment. Following that, you will be on the hook for  $6.99 (USD) PCM to use the service.
While I am sure there is a competing device, I can't find one. So the main alternative options are to go for a service then set things up yourself. This really is not difficult, but I appreciate some may not feel confident on how to do it, and this is what StreamLocator are tyring to monopolise on.
SurfShark is £44.42 for 27 months, so £1.65 per month. They have SmartDNS so you can go into your router and change the settings to their DNS. The one caveat here is that this smart DNS only offers US region unlocking.
NordVPN also offer the same service, with their 27-month plan costing £68.53 or £2.86 pcm
Smartdnsproxy.com will charge you $5.90 pcm, but you can get discounts by buying in bulk, a year is $48.14 or two years $59.47
Overall
I quite like this, it is relatively cheap, and for some users, it will be easier to implement than setting up DNS or a VPN.
I am not aware of any other piece of hardware that offers this functionality at this price, so it is quite unique, and I don't think the price is unreasonable.
In a small house, you could easily have all your devices connect to the StreamLocator and therefore not have to worry about setting each device up individually.
However, I am a bit of a Wi-Fi snob, so using this as a primary Wi-Fi router would be a no go for me.
I personally use SurfShark, which currently costs £44.42 for 27 months, so £1.65, and they have SmartDNS. So, if you are willing to go to the hassle of changing the DNS on your devices you can bypass geo-blocked content for less money while still using your existing and likely superior networking hardware.
Overall though, considering you are buying physical hardware that also comes with 12 months worth of service, the StreamLocator represents good value and is a good choice for anyone wanting an easy to implement solution.
Posted by Mighty Gadget Blog: UK Technology News and Reviews