Review offers for TWS earbuds come in almost daily, everybody has jumped on the bandwagon. This trend is now leaning toward ANC true wireless earbuds.
This technology used to be reserved for premium-priced products such as the Sony WF-1000XM3. However, Qualcomm has rolled down this technology to more affordable chipsets which have allowed many brands to offer new ANC earbuds at various price points.
To date, the cheapest ANC earbuds I have reviewed have been the Huawei Freebuds 3i which are currently just £78 then the Edifier TWS NB which have an RRP of £99.99.
The TaoTronics SounderLiberty are just £60 on Amazon UK, and US buyers get an even better bargain with them priced at $50.
Specification
Driver: 9.2mm high fidelity dynamic driver
Audio Codec: SBC, AAC
Noise Cancelling: Effectively block out background noise up to 35dB
Bluetooth: 5.1
Playtime: 8hrs with ANC off, up to 32hrs with charging case
IP Rating: IPX5
Set Up – No app required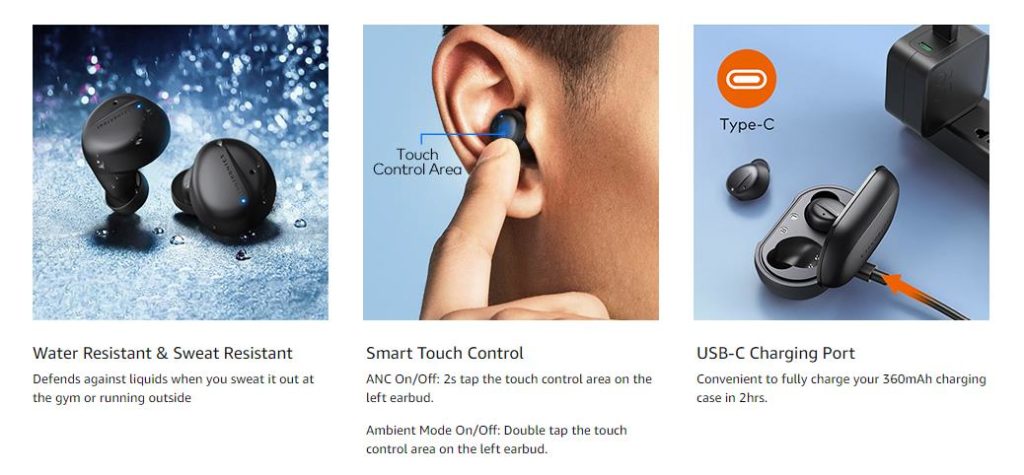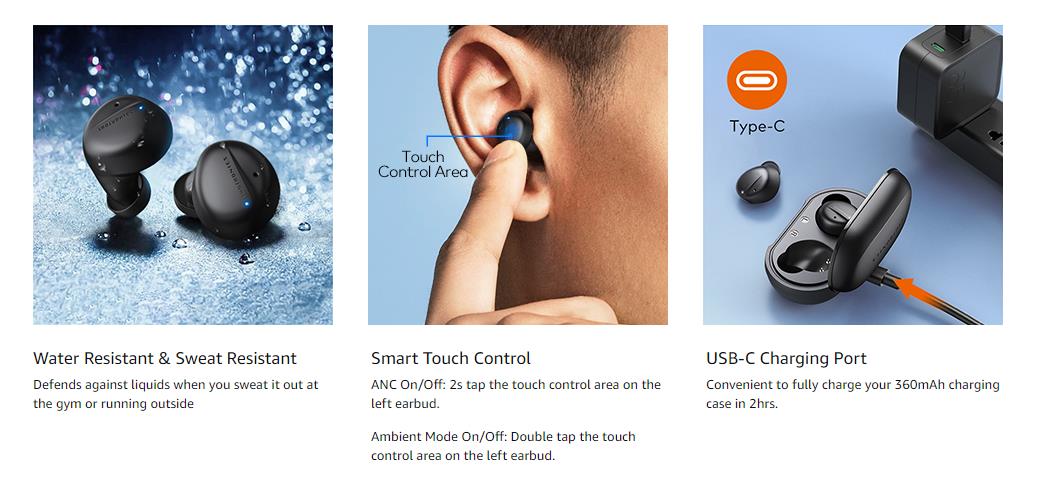 A lot of ANC earphones also have an app; this can be good, or bad depending on the quality of the app. However, there is no app here; you just switch the ANC on by pressing the left earbud for 2 seconds.
So as far as set up goes, you just take them out of the case and pair them as usual.
Fit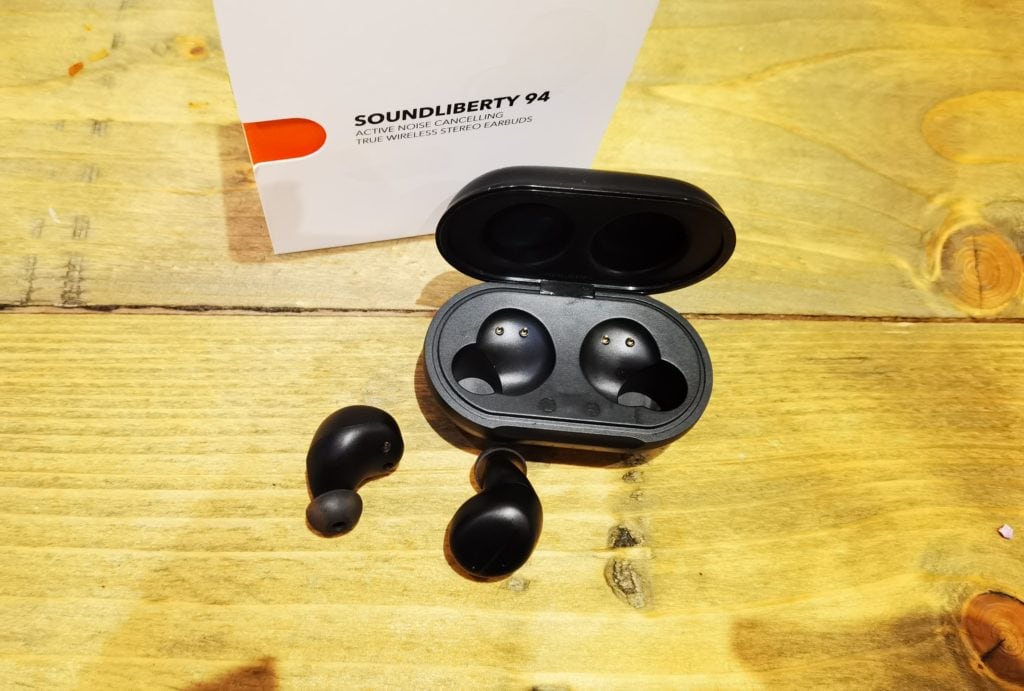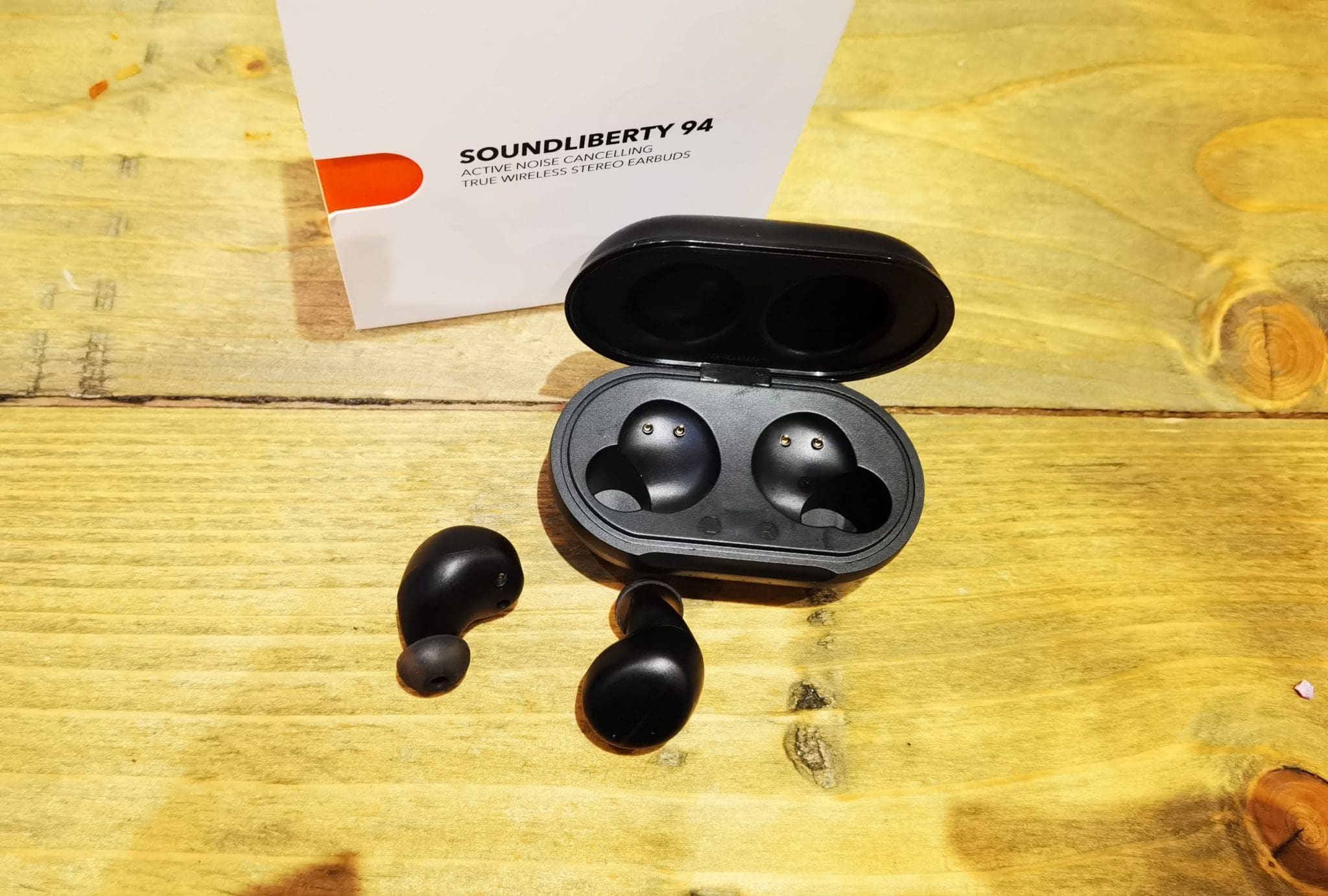 I love the fit of these, I can't see the appeal of stem designed earbuds like the Airpods Pro or Freebuds Pro (even if they are excellent). With these the electronics fit inside the dome concha part of your ear, so they are not being weighed down by bits dangling out. During my time with them, I never felt like they were slipping out or needed any adjustments.
Active Noise Cancelling
Sadly, it would seem you get what you pay for, the active noise cancelling on these is not particularly good. Using my standard test of aeroplane cabin noises on YouTube, there is a noticeable reduction in the lows and mids of the engine noises, but it is only mild.
It is enough to take the edge off though, and the passive noise cancelling provided by the close fit is quite good, so it should be good enough to filter out some of the intrusive noises on your commute.
TaoTronics claim that these can do 35dB noise reduction, I have no way to test this claim, but I don't believe it.
Sound Quality
Sound quality is OK; there is a decent amount of bass and midbass, and mids and highs are well represented with clear vocals.
I found is some tracks, especially at higher volumes, the mids and highs can be a little harsh and grating, an issue common with many affordable earbuds.
Battery
Again, battery life is OK. I have not timed it exactly, but I am sure I have not achieved the impressive 8-hour playtime with ANC off. I would guess it is probably closer to 6 hours, then less with ANC on.
This is more than adequate, though.
Price and Alternative Options
With a price of £60, you can't really complain, and there is not much from known brands that can compete.
Aukey has the EP-N5 which have the same RRP but currently have a £12 voucher you can apply taking them down to £48. These use a stem, so not my favourite design, but are comparable in specs.
Mpow is an even more affordable brand, I have used their earphones a couple of times, and they tend to be good (for the money). The Mpow X3 is just £45 after a voucher.
Or for a little more money, the Huawei Freebuds 3i offers better ANC and slightly better sound quality for just £78.
Overall
You get a lot of technology for such a bargain price. Considering the incredible price, these are excellent if that's what you can afford.
However, I feel like the sound quality has been sacrificed a little in favour of the ANC, then the ANC itself can't compete with the more expensive models.
The ANC itself is good enough to take the edge off noisy environments, so it still can be useful, passive isolation is good too, as is the comfort. The low price and IPX5 rating mean that these would be tempting for me to use while running or in the gym, with the ANC helping drown out the people around me.