Rather than two separate reviews for two relatively similar earphones, I opted to cover the latest two earphones from TaoTronics together.
There doesn't appear to be a great deal of logic with the Soundliberty. The Soundliberty 95 is the cheaper of the two options by a decent margin.
TaoTronics Soundliberty 95 vs SoundLiberty 80 Specification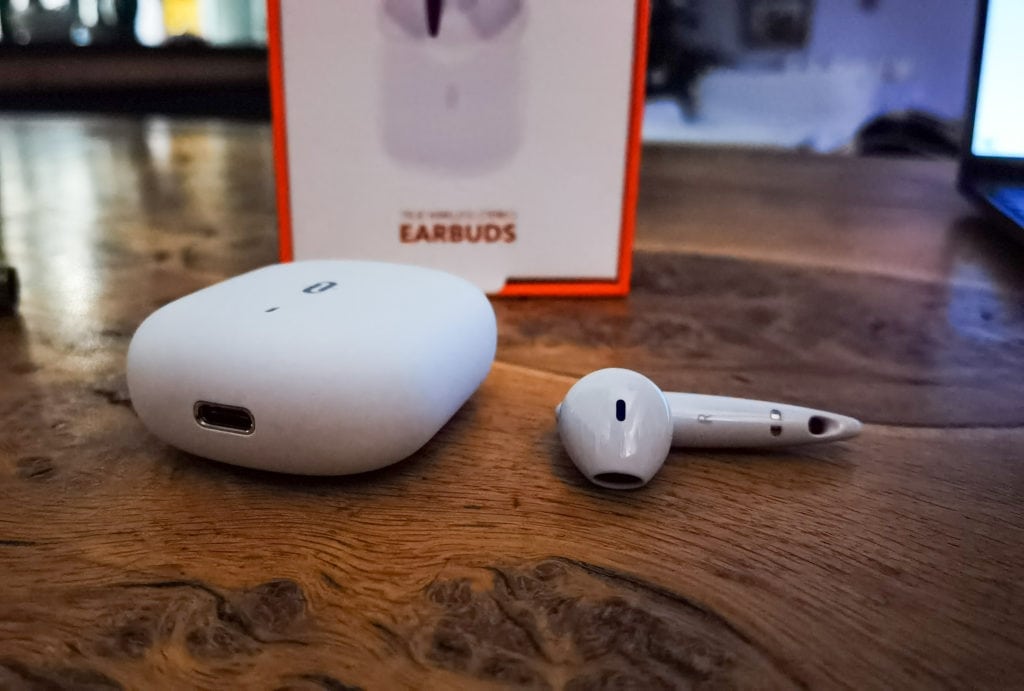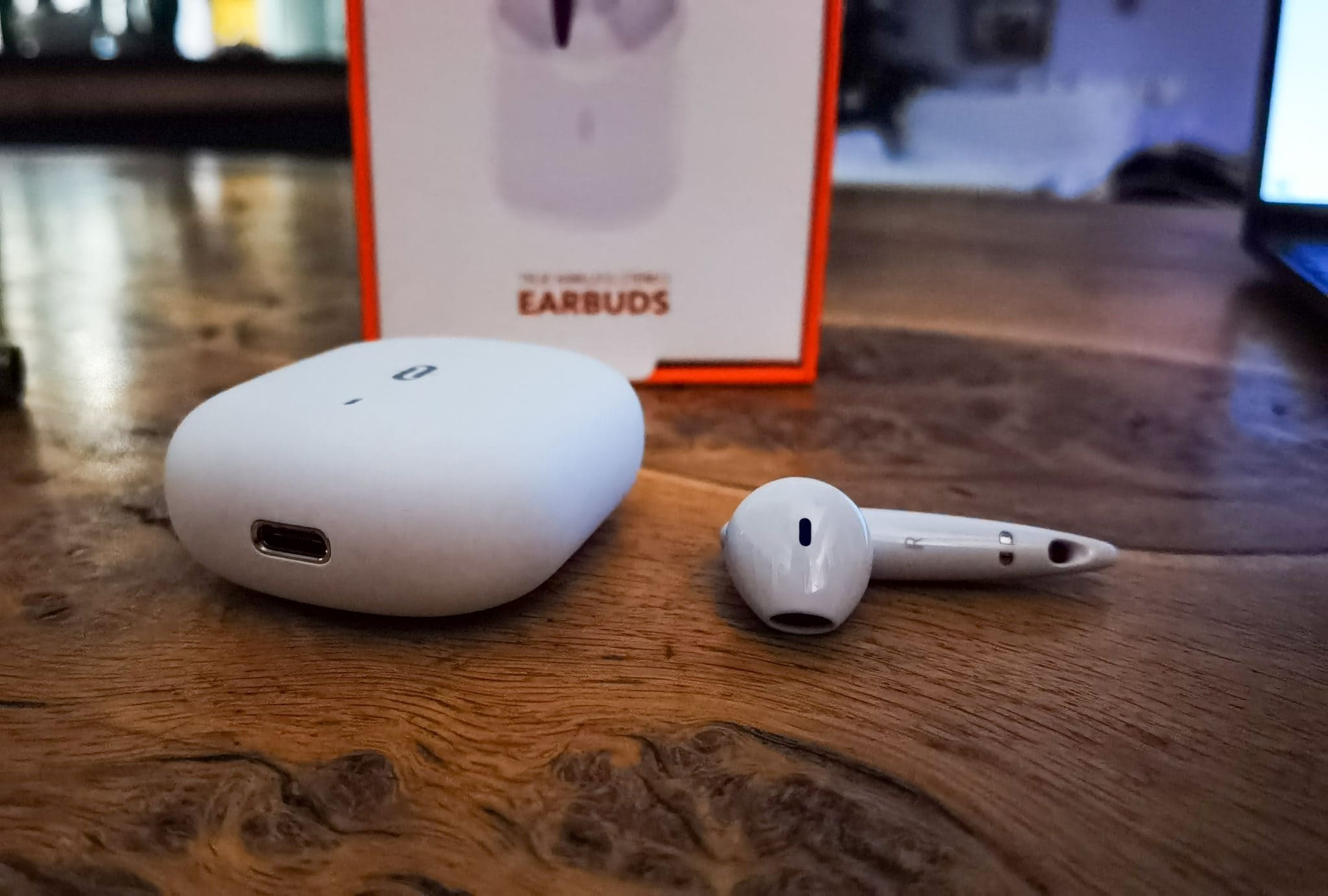 Comparing the spec of the two earphones makes me noticed how vague and selective companies can be when listing specs.
At first the cheaper SoundLiberty 95 look like the better-specced earphones, they have superior battery life, and you could easily be mistaken for these having active noise cancelling. However, the CVC 8.0 noise cancellation is actually in relation to voice calls (CVC standards for Clear Voice Capture).
The Soundliberty 80 make a point of listing the QCCC3020, but this is the entry-level chipset for the QCC30XX series
Apart from the aesthetic differences, the main advantage the Soundliberty 80 has is active voice control, which is actually pretty good, though I am not convinced it is worth the price difference.
The Soundliberty 80 have a battery life of just 4 hours, while this isn't too bad, many big brand name earphones have the same, it is considerably less than the 7 hours of the Soundliberty 95.
| | | |
| --- | --- | --- |
| | TaoTronics Soundliberty 95  | TaoTronics Soundliberty 80  |
| Audio Codec | aptX, SBC, AAC | aptX, SBC, AAC |
| Noise Cancellation | Active cVc 8 (for voice) | None? |
| Chipset | | QCC3020  |
| Drivers | 13mm | |
| Connectivity | Bluetooth 5 | Bluetooth 5.1 |
| Play Time |  7 hours per charge |  4 hours per charge |
| Case Charge Time |  21 hours |  16 hours |
| Charging Port | USB-C | USB-C |
| Features | | In-Ear Detection, active voice control |
| IP Rating | Splash proof (no stated IP rating) | IPX8  |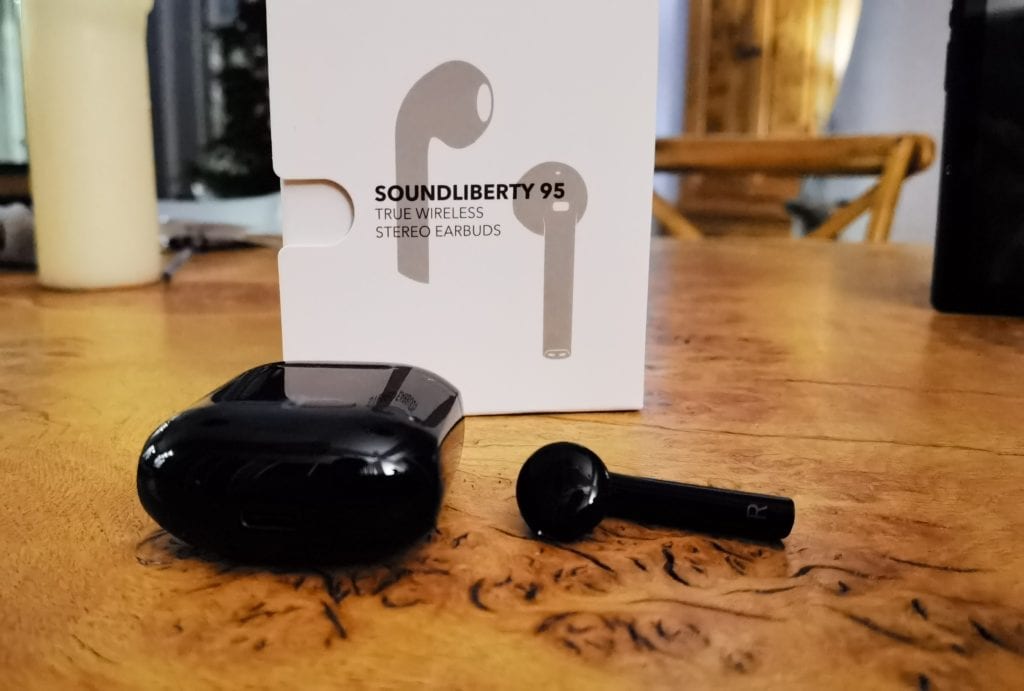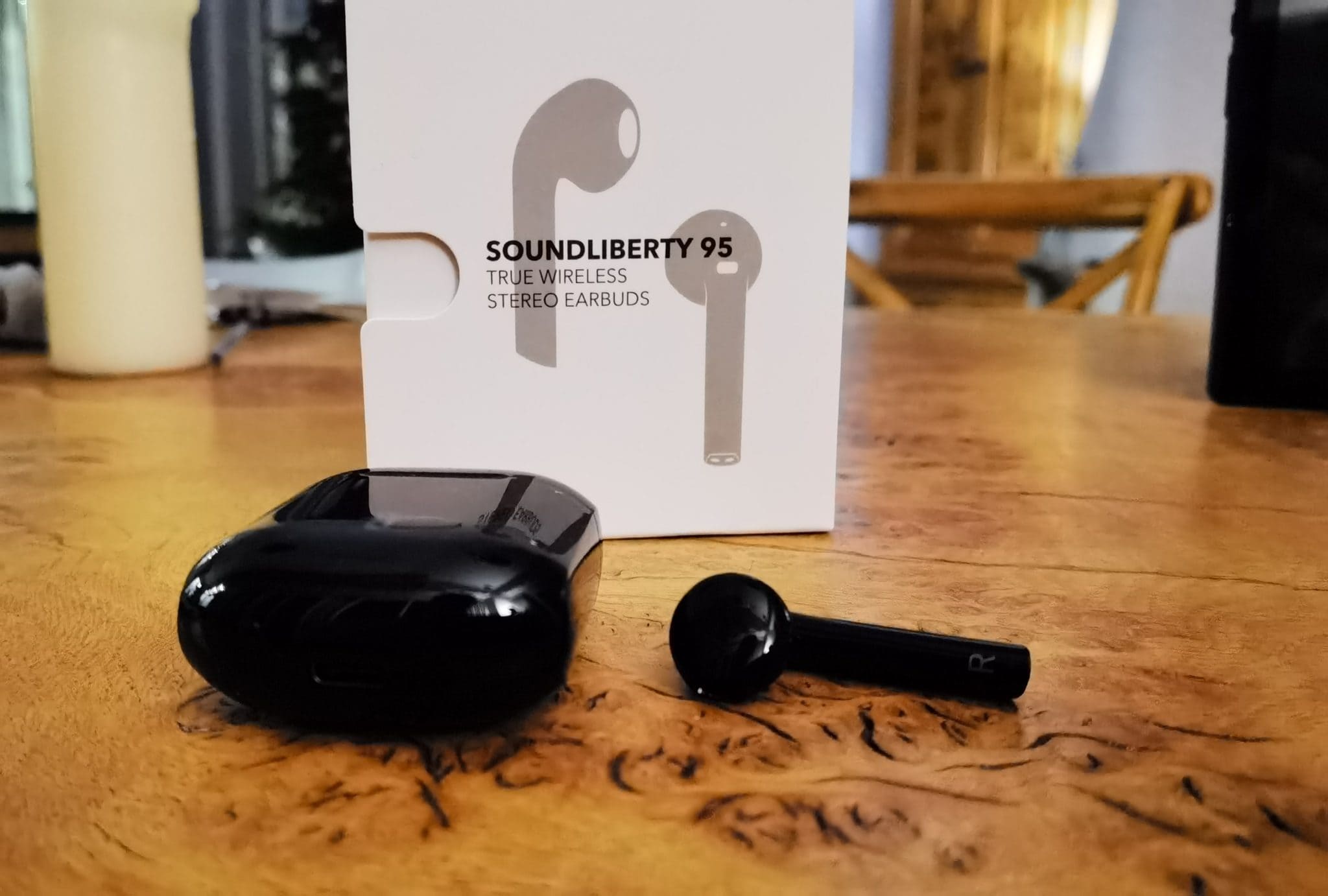 Sound Quality for both Soundliberty 95 & 80
Generally, I am not a fan of this style of earphone, they don't fit in my ears well, and the consequence of this is reduced bass giving a flat unappealing sound. However, I was impressed with the SoundLiberty 92, and both of these new earphones sound pretty good.
They both have a similar audio profile, the nature of their design means they are not the most bass-forward of earphones, but I am impressed by how much bass they can produce considering the design.
The bass kicks in when you want it, but never overwhelming. In particular, in hip hop and electronica, there can be some pleasant lows.
Mids and trebles sound good with both, vocals are pleasantly clear, with the overall sound quality from both earphones being reasonably well balanced.
On a couple of tracks, it did seem like the Soundliberty 95 sounded a little harsher. Typically heavier metal tracks where guitars and screaming vocals would start to sound a touch harsh on my ears.
SoundLiberty 80 Voice Control
Many earbuds have some sort of voice control, but these are fully voice-activated, so you don't need to press the earbuds to do anything.  They don't use the default voice command you would expect though, saying "Hey TT" will activate your desired voice assistant, and it seems to be indifferent about your preference of voice control, the "Hey TT" command is just a shortcut to load the respective voice control app.
I have always been a bit reluctant with voice control with audio, I often find it easier to get the phone out of my pocket, but I did start to like it with these.
With the weather cold and miserable at the moment, it has allowed me to control my music without me having to take my gloves off and dig out my phone. Similarly, it has been quite useful for controlling music when I am cycling in Zwift.
Battery Life
The TaoTronics Soundliberty 95 have a battery life of 7 hours with an additional 21 hours from the case
The TaoTronics Soundliberty 80 have a battery life of 4 hours with an additional 16 hours from the case
I rarely felt like the shorter life of the Soundliberty 80 was an issue, but it is always nice to have the comfort of a long battery life.
With these being IPX8 rated, they could make a good option for running. My marathon time is 3h30m, and many people are much slower, so it would rule them out for me.
I know that is a particularily niche scenario, but it is a serious consideration for me, even when I used to go to the gym between cycling there, doing my thing, going to the shops and coming home it could easily get close to 4 hours.
Thanks to covid I am rarely away from the house for anywhere near that time.
Price and Alternatives
The TaoTronics Soundliberty 95 are £39.99 from Amazon but with a £10 off voucher
The SoundLiberty 80 are £59.99 but also with a £10 off voucher
I was previously impressed with the TaoTronics SoundLiberty 92 which are available for just £29.99 they lack ANC, but you can't complain at this price.
The Earfun Air Pro are £59.49 then a 10% voucher available. For the price, the performance was excellent all around.
Overall
Both of the TaoTronics Soundliberty TWS earbuds are good. If you like the open fit design made popular with the Apple AirPods then these will work well for you. They both sound good, and with them both being considerably cheaper than the AirPods, I'd say both of them make a good alternative.
TaoTronics SoundLiberty 80 Review Rating
Overall
Summary
When I first tried both earbuds, I questioned why anyone would spend the extra money on the SoundLiberty 80. However, they have slowly won me over, I quite like the voice control, I'd say the sound quality is slightly better, then the IPX8 rating gives me more confidence to use them for exercise.
TaoTronics SoundLiberty 95 Review Rating
Overall
Posted by Mighty Gadget Blog: UK Technology News and Reviews