I have received a couple of TerraMaster products now, and they are superb affordable solutions. In particular, their NAS hardware has typically offered a similar spec or higher than Synology for a lower price point. You just don't get quite as many applications that you can install.
TerraMaster seems to be going all-in with 10GbE for their latest generation of NAS devices. All the new systems released feature 10GbE going including the 2-bay F2-422, the 5-bay F5-422 and their latest release the 4-bay F4-422.
Key features and Specification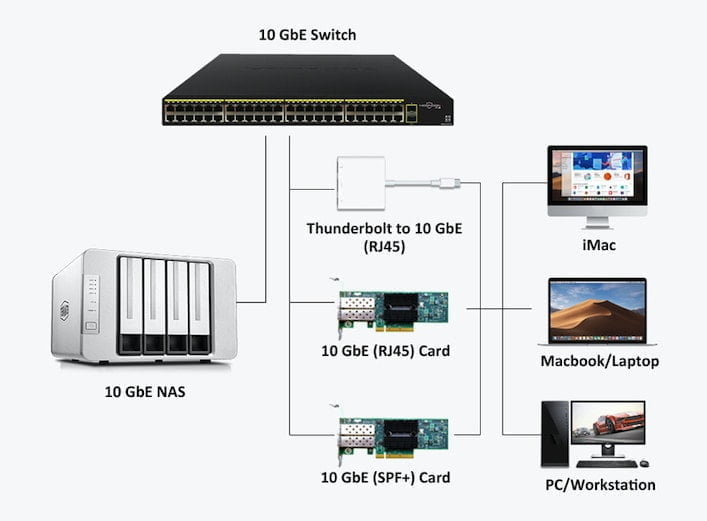 With an RRP of £440 this is one of the best specced NAS drives you can buy featuring:
Intel Apollo J3455 quad-core 1.5 GHz CPU with a turbo boost of up to 2.3GHz.
4GB of DDR3 memory upgradable to 8GB
Two 1GbE ports and a 10GbE port
Multiple RAID modes including RAID 0, RAID 1, RAID 5, RAID 6, RAID 10, JBOD, and SINGLE modes
SSD acceleration and SSD cache
RAID 0 speeds of up to 650MB/s and 670MB/s for read and write
Btrfs file system and snapshot
Users
The F4-422 offers large-scale user access, supporting concurrent access for up to 500 users. It also makes it easy to share storage space across multiple users and be able to manage access rights according to users, user groups, and folders.
Backups
The F4-422 comes with six layers of data protection including automatic scheduled backup, Btrfs file system and snapshot, multi RAID array security, AES hardware folder encryption and network transport encryption, cloud drive data backup, and file system cluster.
TOS Applications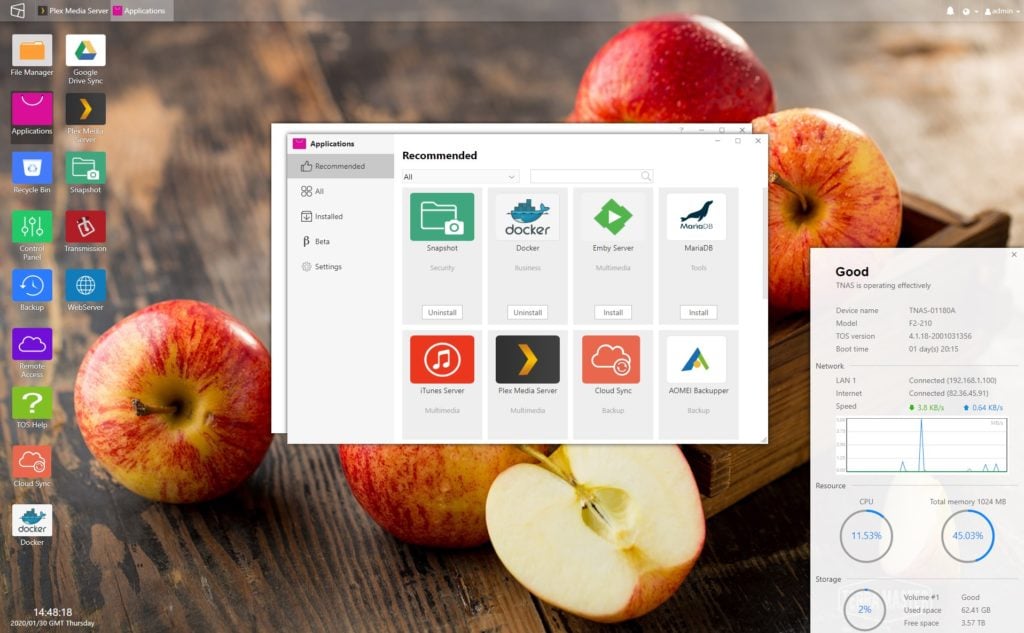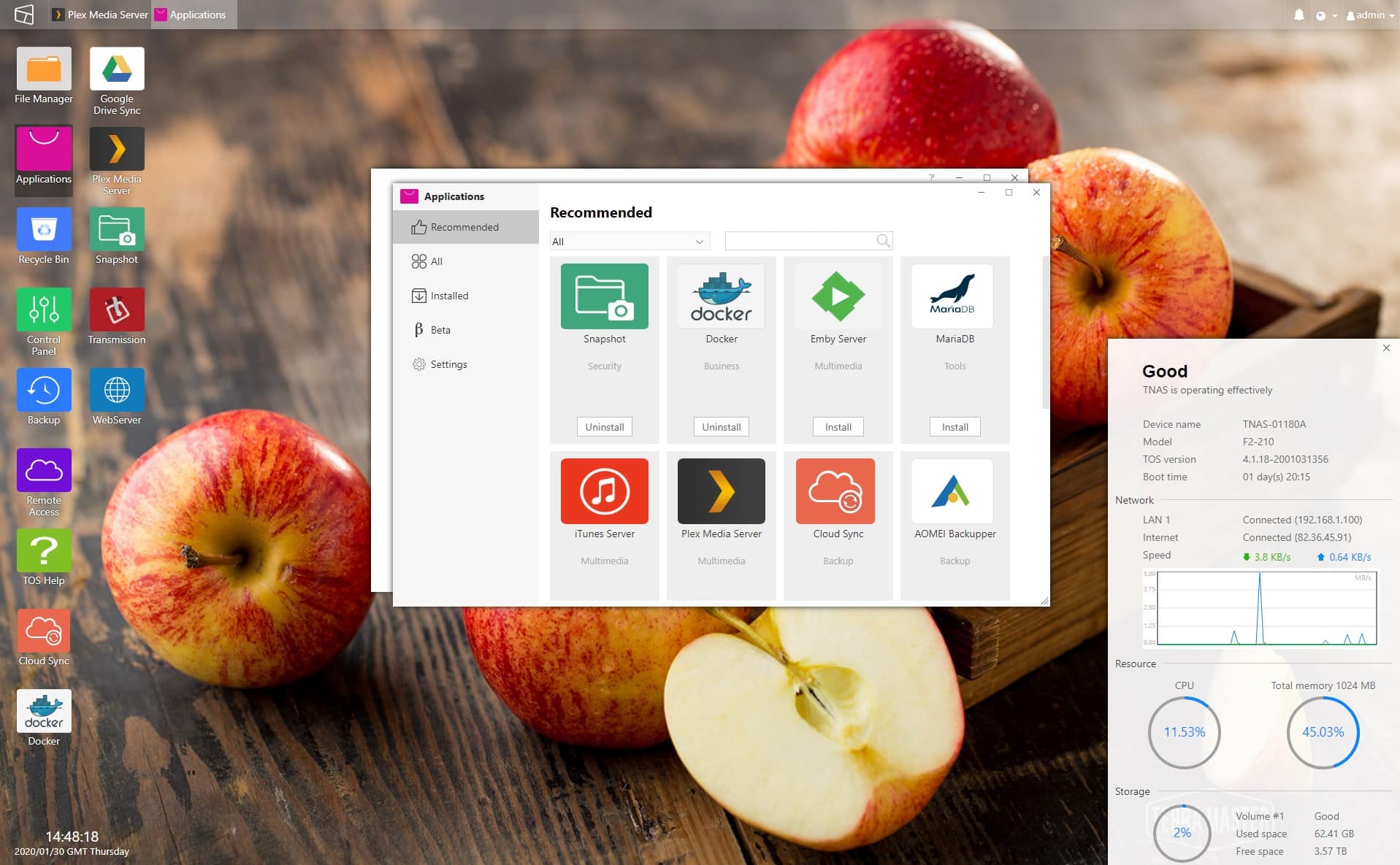 While not as extensive as the more expensive Synology systems running DSM, the TOS system offers everything most people want from a NAS. This includes:
Web Server
Dropbox and Google Sync
Mail Server
DLNA multimedia server
MySQL server
Java virtual machine
Snapshots
Docker
Docker
I was a slow starter, but I have recently adopted docker on my home server, with this you can easily deploy any containers that provide functionality that you may want that is not already withing the TOS system. This includes various media centres, download managers, different database and web servers. You can even install a full linuxOS in a docker container.
Price and Availability
All the new 10Gbe equipped TerraMaster NAS devices are available now and from Amazon
The new announced TerraMaster F4-422 is £439.99
The 5-bay TerraMaster F5-422 is £519.99
Then the 2-bay F2-422 is £319.99
They all run the same Intel Apollo J3455 quad-core 1.5 GHz CPU.