A quick Google search for the best smart locks in the UK reveals a lot of poor advice that is not tailored to the UK market.
You have plenty of night latch options available, including the Yale Keyless Connected Smart Lock; these are excellent but generally not the primary lock used on our external doors.
Most smart lock guides seem to point you in the direction of the August Smart Lock Pro as their top choice. However, this is not designed for the UK market. It may be an excellent lock, but it is designed for US doors with a single deadbolt, whereas the typical UK uPVC external door uses the more secure multi-point locking mechanism.
One of the main issues is that major publications have US and UK versions, but their reviews don't factor in regional differences. They only care if a product is listed on Amazon. For example, PCMag UK, list the August Smart Lock Pro + Connect as one of their top choices, but if you look at the review, the author is based in the US and quotes USD prices. The content is just merged with the UK. This isn't a criticism of PCMag either; the logistics of having UK and US specific content is quite hard.
Assa Abloy owns Yale and August, and the UK equivalent of the August Smart Lock Pro would be the Yale Linus Smart Lock, but you rarely see this recommended.
So, this list is my options for the best UK specific locks that will work on uPVC external doors that have multi-point locks with a Euro cylinder (most of them are compatible with other cylinders too).
That seems like a very niche list, but it's literally what most of the UK uses (excluding flats).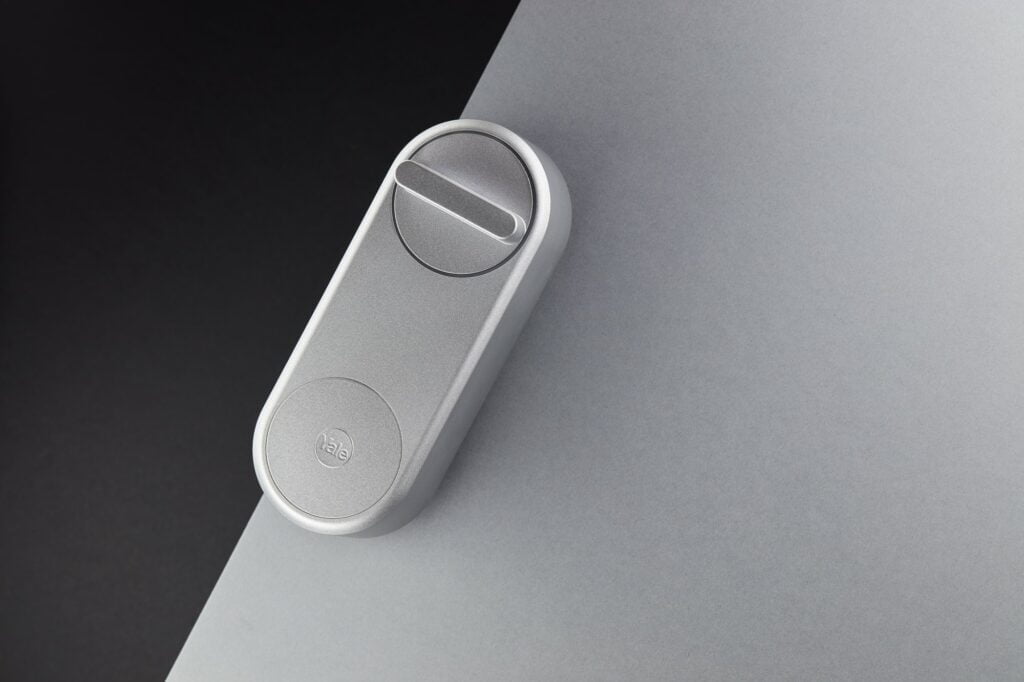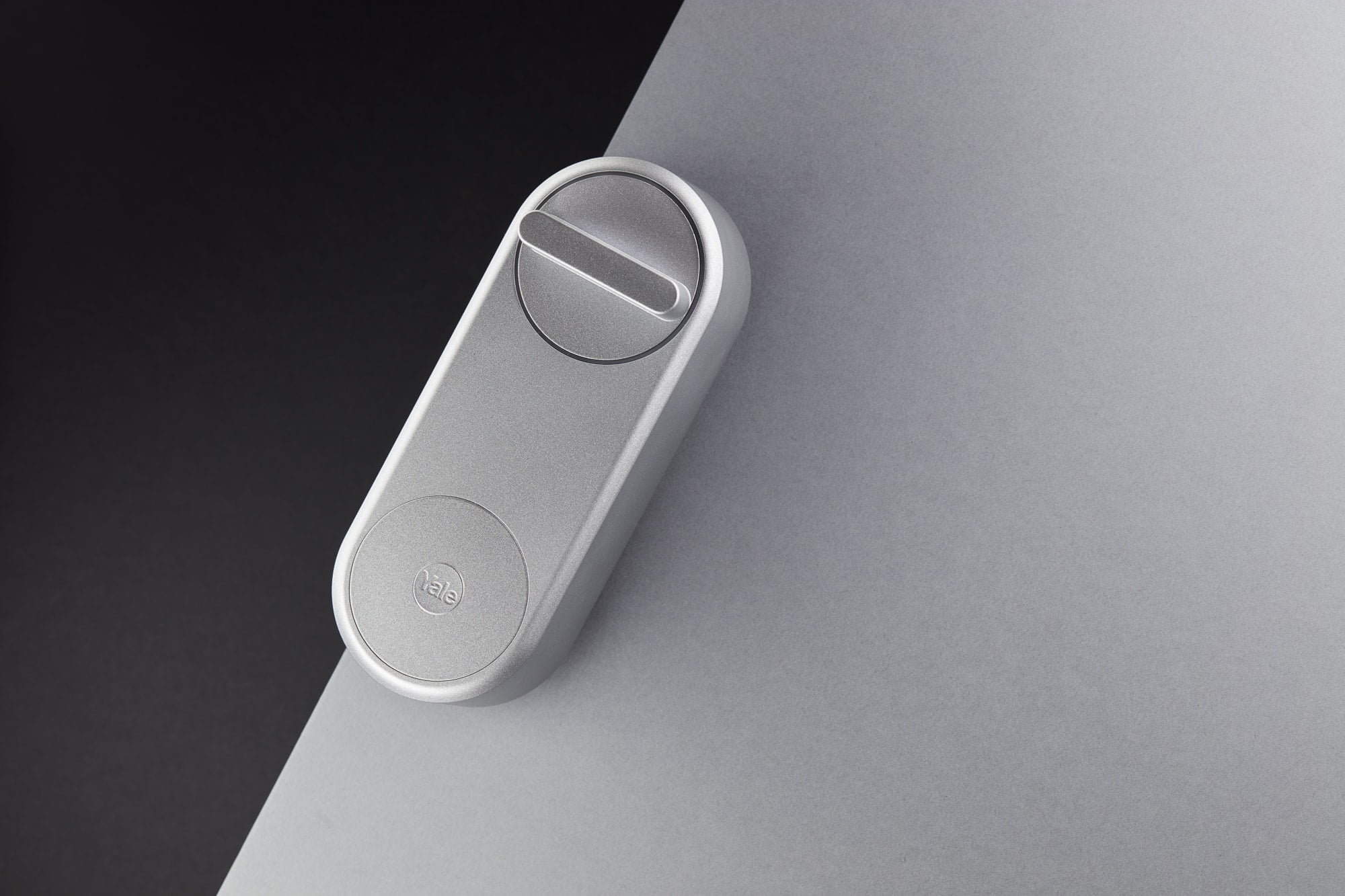 Related: Yale Linus Smart Lock Review
As previously mentioned, most other guides recommend August, and the Yale Linus Smart Lock is the closest you will get.
This is the lock I personally use on my front door; I have had it there since the start of this year (2021) and had no major problems with it at all.
This lock and others on the list are more a smart cylinder/key turner than an actual lock. You can mount it over your existing key/thumb turn or replace the entire cylinder with a specially designed adjustable cylinder. This will then turn the lock open or closed.
The major advantage of this design is that you can continue using your mechanical key on the other side of the door. So, it acts as a sort of hybrid smart lock, which alleviates some of the concerns people have about full smart locking systems.
The minor negatives I have about this are:
Bluetooth connectivity is a little slow, so unlocking with a phone or keypad can take a few seconds
It is kind of ugly. For most/all uPVC UK doors, the handle extends down to cover the lock. So the Linus needs to sit on top of this. It has screws that lock it in place securely, but it is not quite as aesthetic as sitting flush on your door.
More expensive than others when you factor in the cost of the £70 Connect Wi-Fi Bridge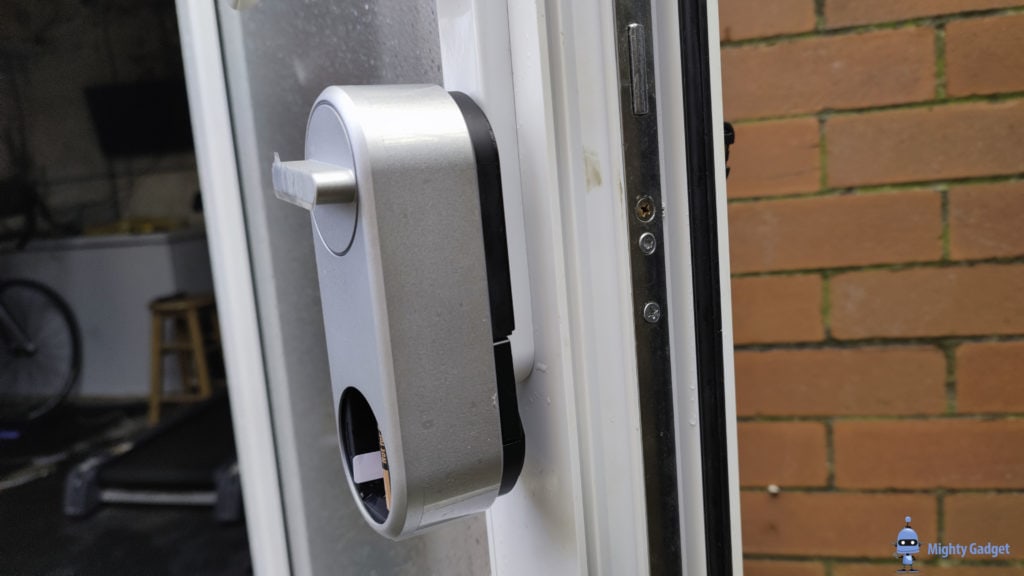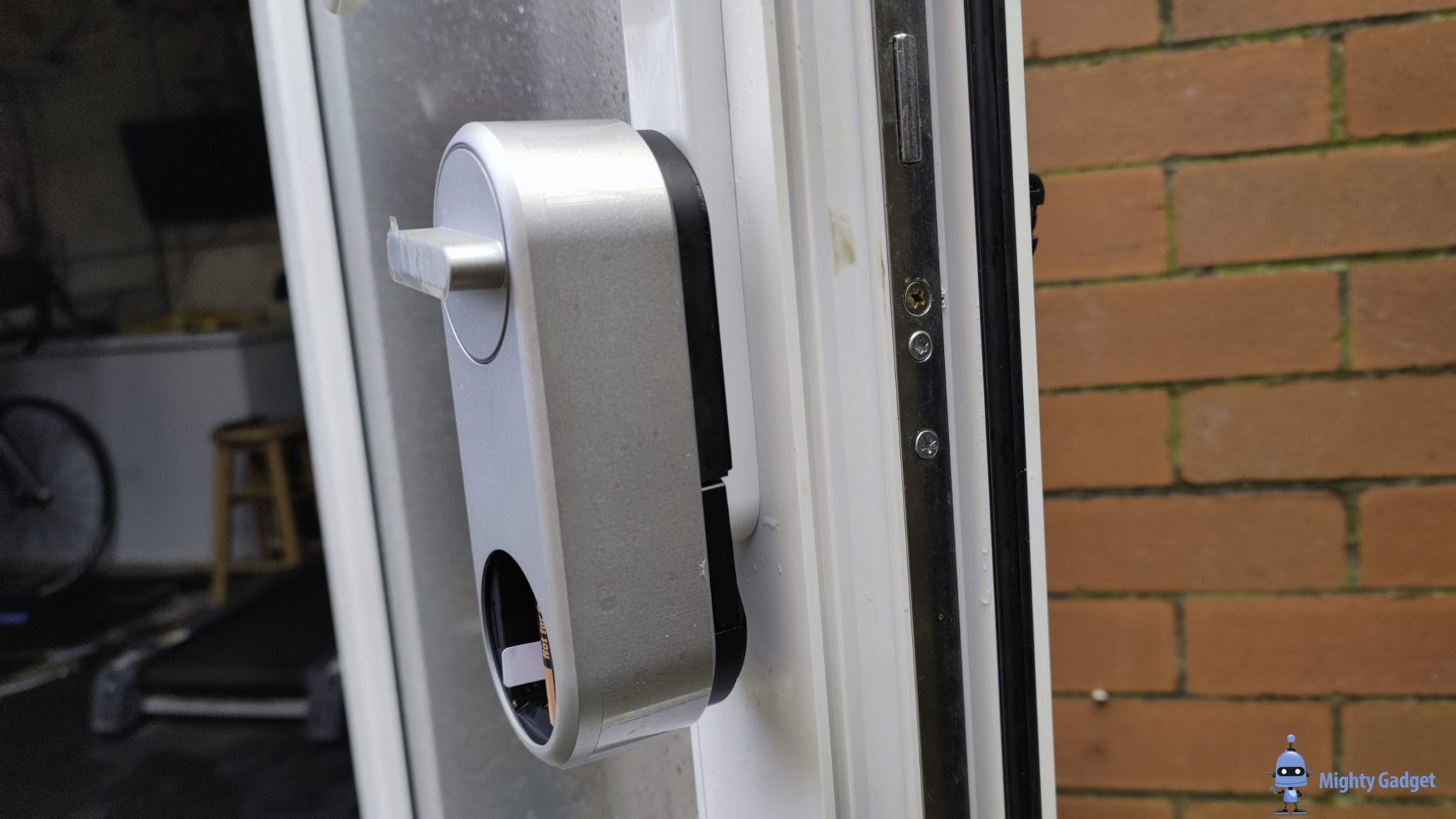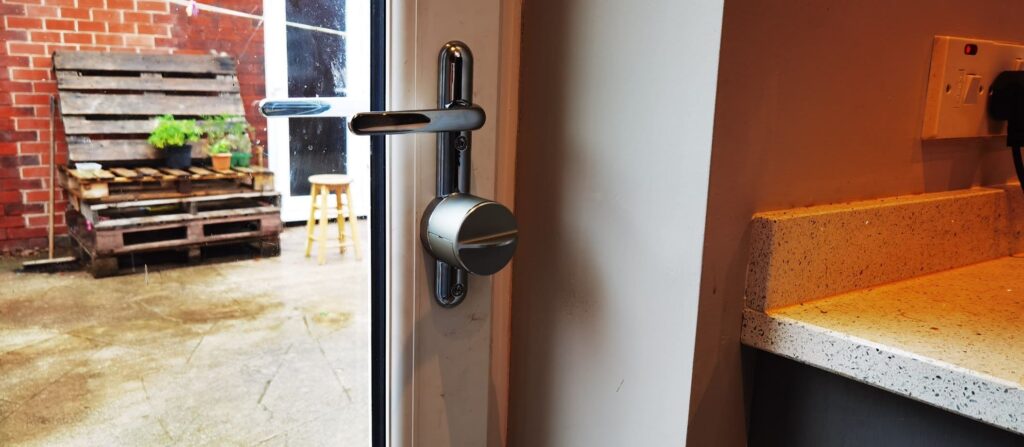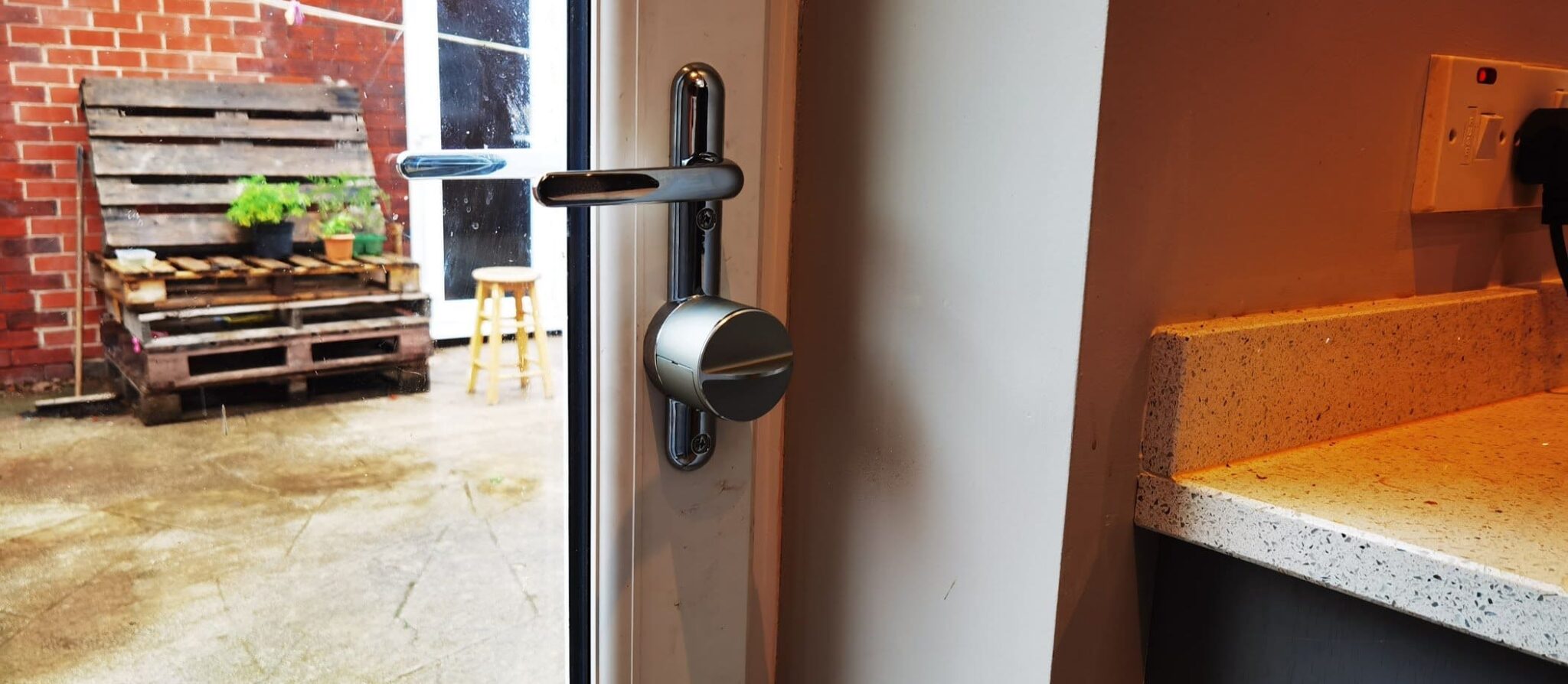 Related: Ultion Smart Lock Review
I reviewed the Ultion Smart Lock in July last year and have used it on my back door since it is another lock I can personally vouch for and has worked well long term.
This is technically just a Danalock V3 that has been fully integrated into the hardware. So, the overall installation is more aesthetically pleasing on the inside than Yale Linus Smart Lock.
It works sort of the same; all the electronics turn the cylinder. However, in this case, Ultion also supplies their own cylinder, which uses one of their fancy high-security keys which come with a £2000 security guarantee.
At £259, considering you get door handles and a high-security key this is well priced vs the Yale.
The negatives I have on this one are:
French doors would end up with mismatched hardware unless you replace both locks
The Samsung SmartThings connectivity seems to be intermittent, certainly not as good as the Yale connected bridge. However, it is extremely rare that I have remotely connected to my lock.
Not really a negative or positive, but you have the option for a Bluetooth model or Apple Homekit but not both at the same time.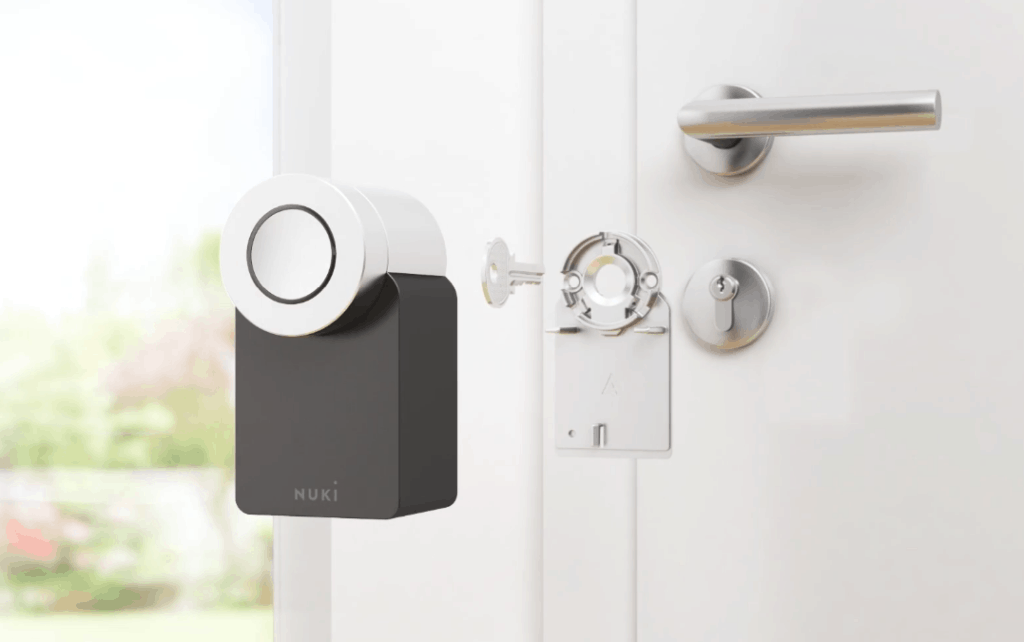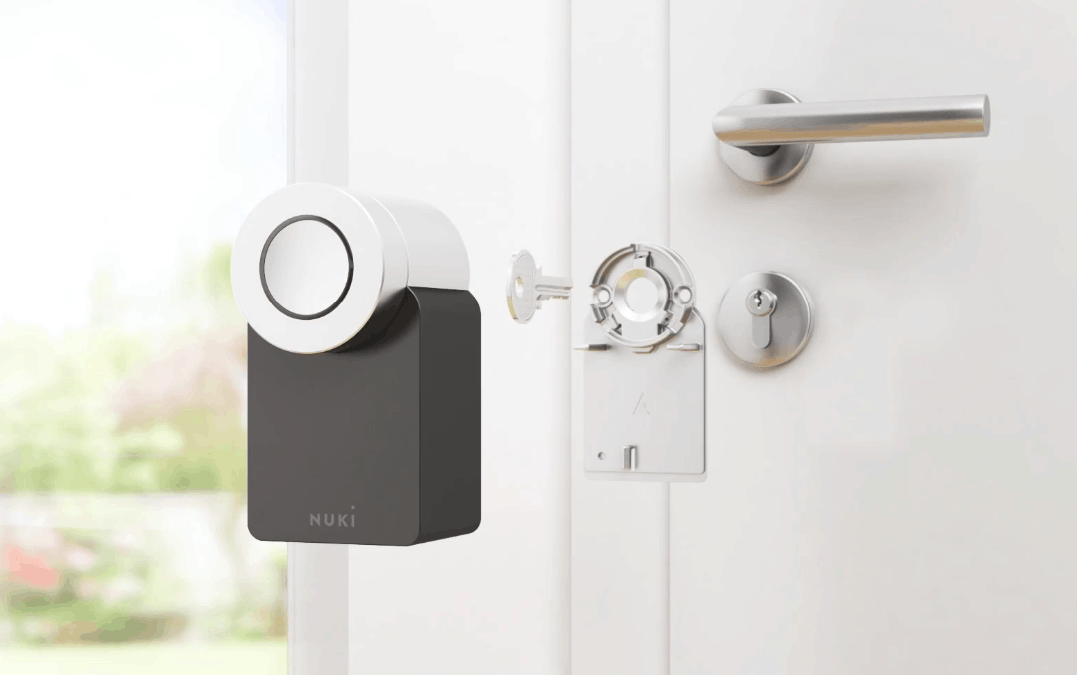 Related: Nuki Smart Lock Review
In terms of functionality, this is basically identical to the Yale Linus Smart Lock. It sits over existing hardware and turns the locking mechanism.
It is cheaper than the Yale Linus, and they have more accessories, including a keypad, rechargeable power pack, a key fob and even a ekey uno fingerprint scanner. The fingerprint scanner is only IP54 rated, though, so not ideal for outdoor use in exposed conditions (considering the UK weather).
So, for some, it may be a better buy than Yale, but the few negatives I have for it meant the Yale was better for me, personally.
This also needs to mount on top of your door handle (if that's your door design), but the backplate doesn't secure in place as well as the Yale
The plastic build quality isn't as good as the Yale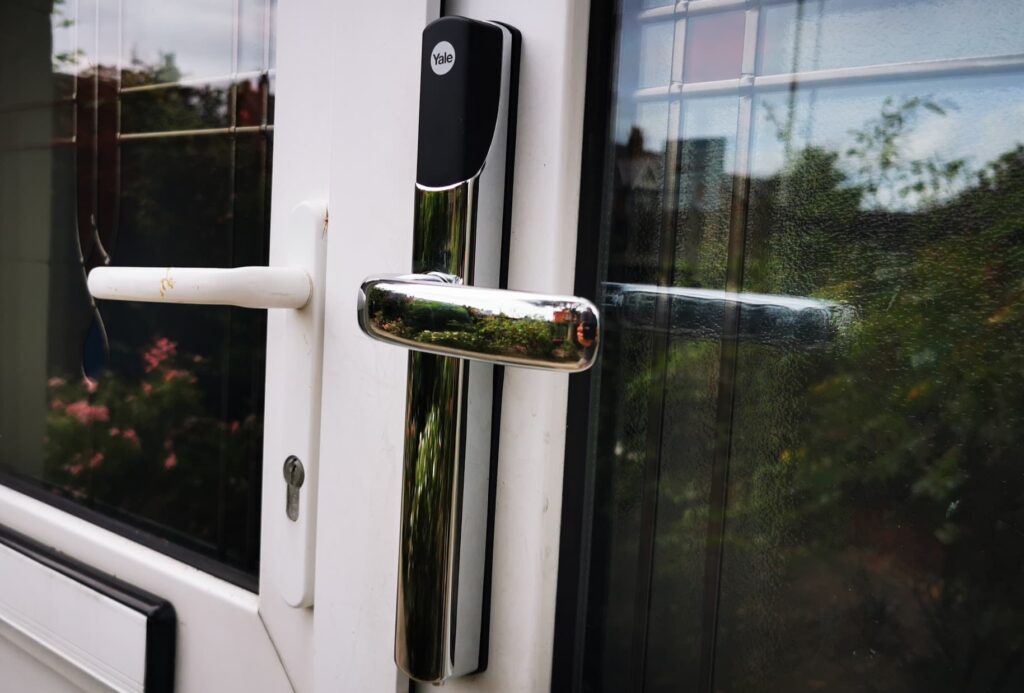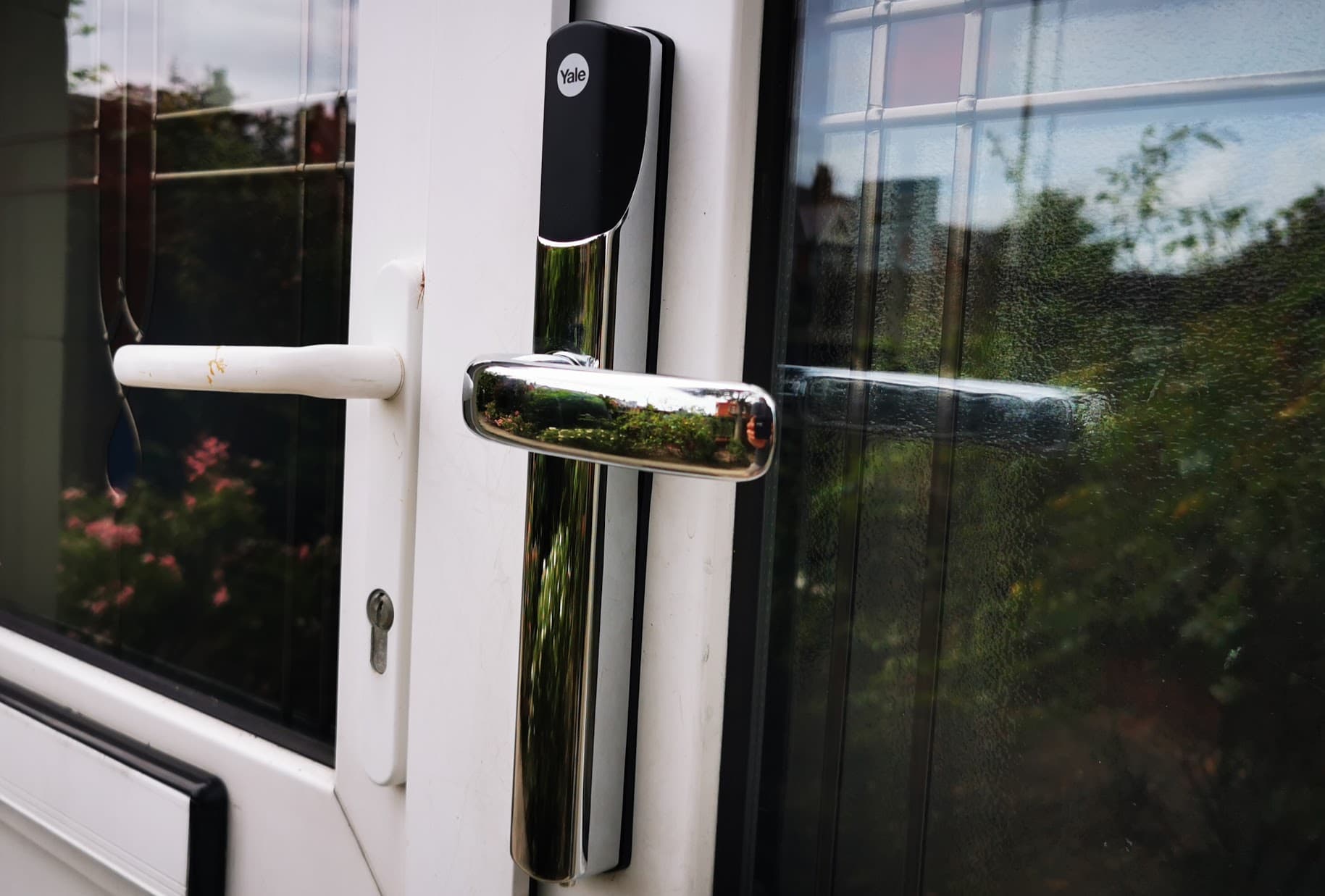 Related: Yale Conexis L1 Smart Lock
One of the original smart locks on the market and to some extent, the smartest of them all. This replaces everything and gets rid of your keys while it is at it. So, it is fully smart.
This gives you the option of unlocking via your phone, or alternatively, you can use NFC tags. These come in the form of cards, key tags or a phone tag you stick on the back of your phone/case.
The NFC functionality makes the unlocking experience a little more seamless than Bluetooth connectivity. It just feels smarter.
This will also integrate with Yale smart alarms or Z-Wave systems.
You get a lot of hardware for your money with the Yale Conexis L1, it is cheaper than all the other options.
Negatives include:
Installation is much more complex than the relatively easy Linus – though I still managed it myself, and I am awful at DIY
If the battery dies, the battery backup option is far less convenient than using an old fashioned key
Anxiety over possible failure. Even if this is unlikely to happen, it is a common concern for many people.
French doors end up with mismatched hardware
I can spot a house using a Conexis L1 a mile off. I feel like this could be more tempting for burglars with the household more willing to invest in expensive electronics (this could be a highly inaccurate assumption by me)
Netatmo Smart Door Lock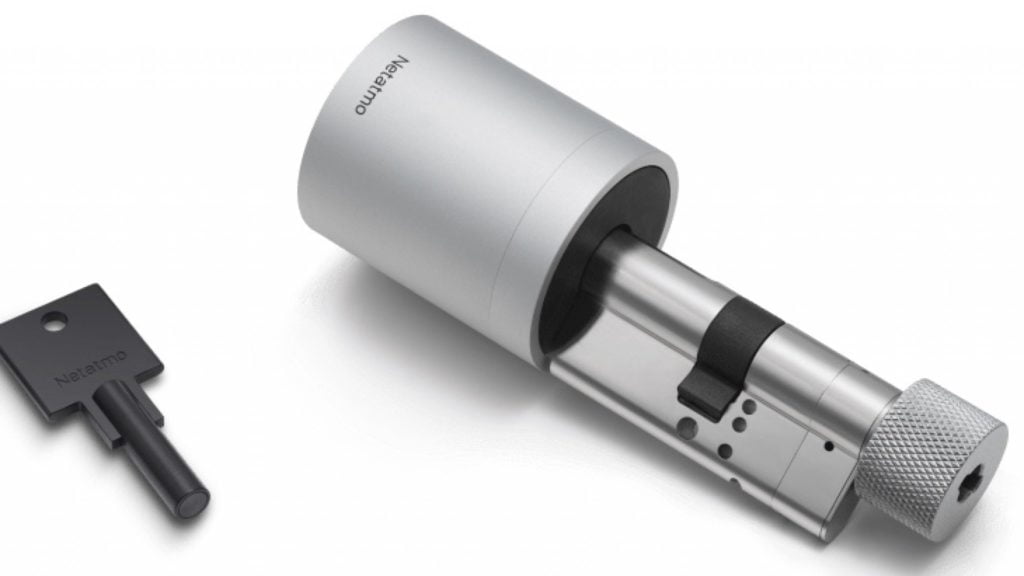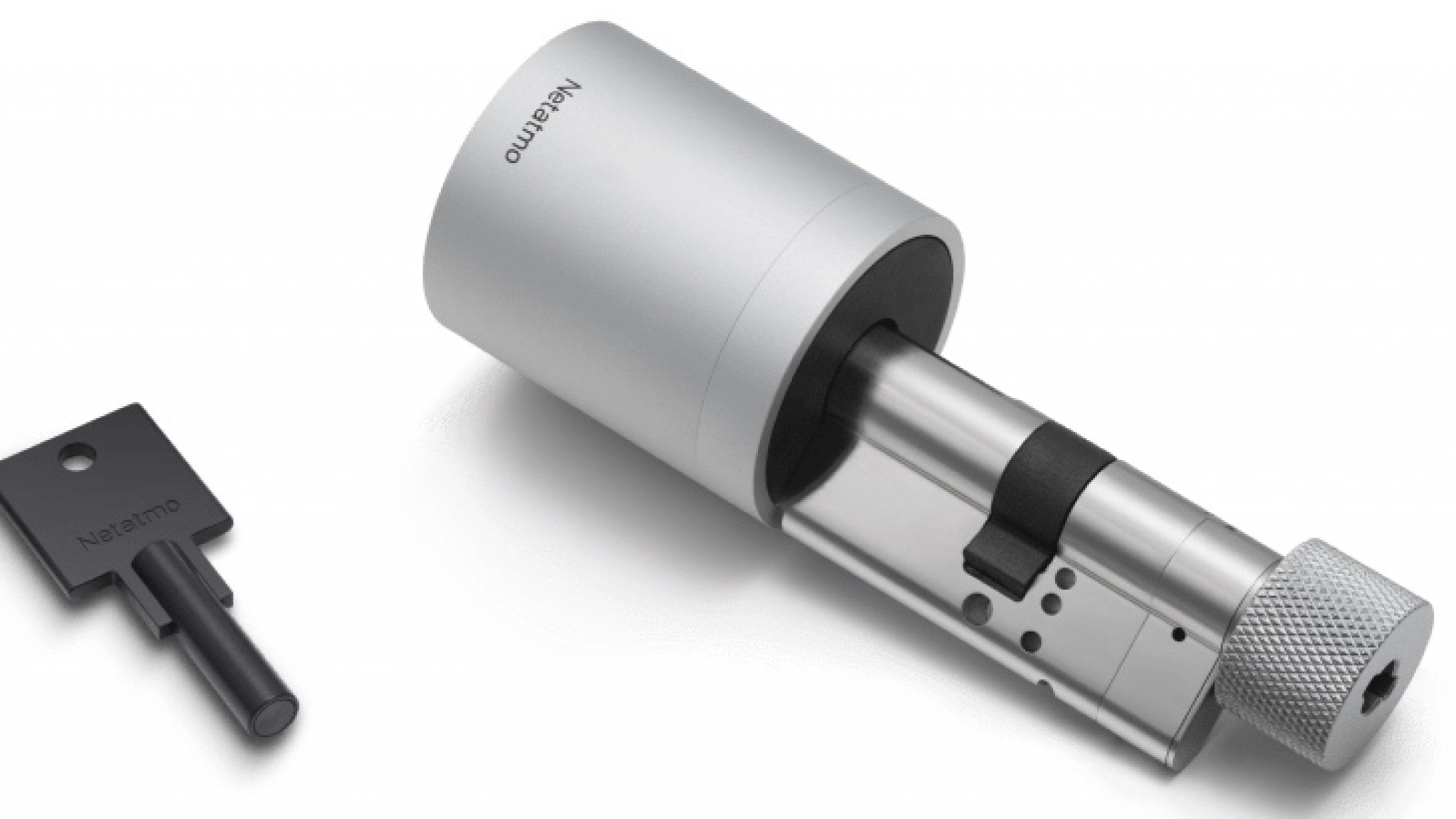 The Netatmo Smart Door Lock is a fully integrated smart cylinder, it doesn't sit on top of your key/thumb turn, but it doesn't replace your hardware either.
While it does use keys, these are just cosmetic, and they are actually NFC key tags, so it is most closely matched to the Yale Conexis L1.
The Netatmo Smart Door Lock was announced at the start of 2020 with a launch date in late 2020, but there is still no sign of it. It has a much higher price tag than competing options too. The Covid pandemic has probably delayed things but with no word about it in over a year, I am starting to wonder if they will ever launch it.
Posted by Mighty Gadget Blog: UK Technology News and Reviews