The Pinter, developed by The Greater Good Fresh Brewing Co, is an attractive, user-friendly way to entice people into home brewing.
They make some big claims about cost efficiency, and for people wanting to homebrew without putting any effort in, it is undoubtedly a good choice.
The refills are a little too expensive for my liking, but this would make an amazing Christmas gift for any beer lover and is a superb introduction to home brewing.
For the sake of science, I cut short my abstinence from alcohol, but was it worth it?
Some questionable marketing claims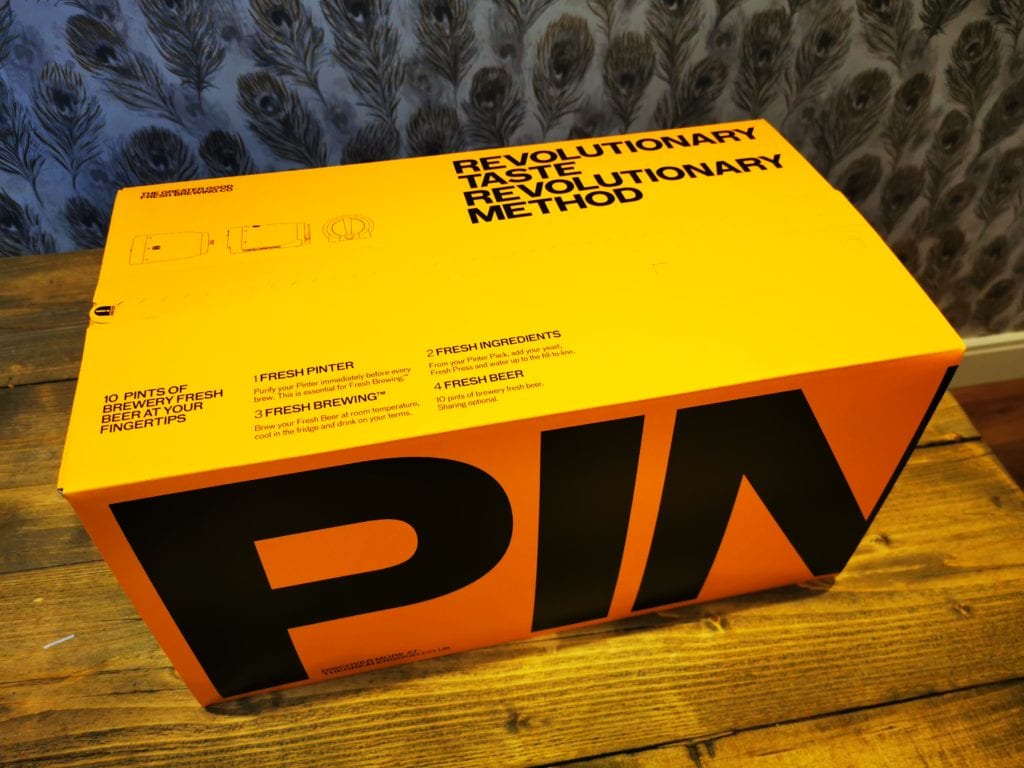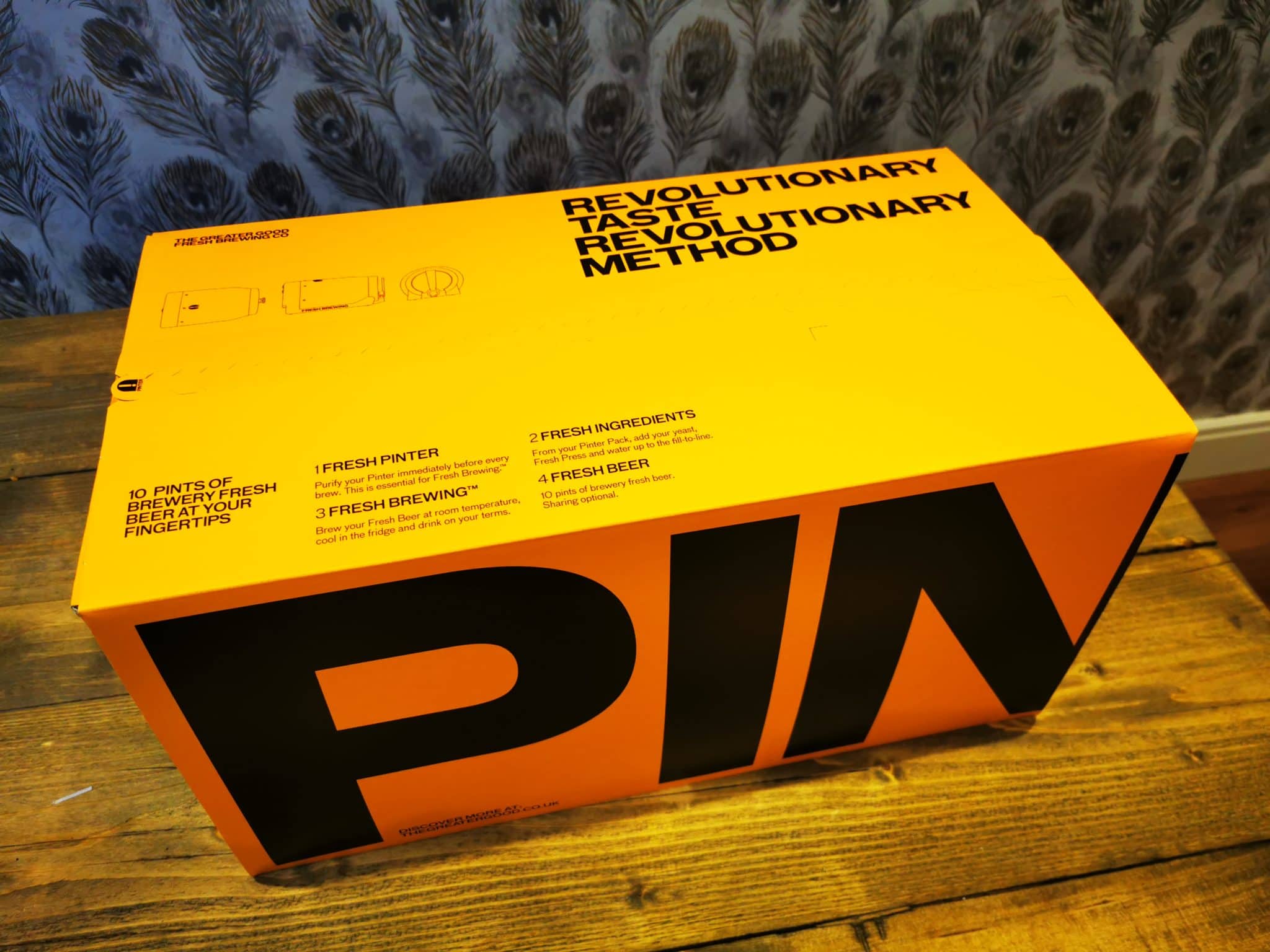 I will get my main grievance out of the way with first, because I know that anyone who has home brewed before will have similar thoughts.
From the Pinter website:
How is it such good value:
First off, no Duty means savings passed directly to you. Secondly, with the Pinter you're consolidating the traditional brewing process – your Fresh Beer is fermenting at home, so a streamlined overall process. You buy direct from us, so no retail margins, which means 10 pints at 30% of the cost of craft beer, whilst maintaining the quality.
From my experience, most people get into home brewing because of the exceptionally low cost of the beer compared to shop bought. Quite often this then becomes an expensive hobby, but if you drink enough beer it is still exceptionally cheap per pint.
Pinter is attempting to make similar claims, with the aim for users to buy the refills long term as a cheaper option to the supermarket. They are not totally wrong, however at £1 to £1.40 per pint when you have to brew the beer itself does not represent very good value in my opinion. The beer selection is limited, and if you are looking for decent cheap drinkable beer there are plenty of shop bought options at similar prices:
500ml Hatherwood Green Gecko IPA from Lidl is just £1.09
3 x 660Ml Warsteiner from Tesco is £5, so £1.25 per 500ml
The Pinter is cheaper than 330ml craft cans. You can get 8 cans for £9 from Tesco so 2640ml for £9 or roughly £2.25 a pint. However, I'd argue there is widely more choice in craft cans and then are typically better than premix homebrew.
Furthermore, compared to larger homebrew kits which use fermentation bins, the price does not look all that appealing, it is easy to make beer for under 70p per pint once you have laid out for the basic equipment.
Brewing the beer – The most user-friendly solution I have tried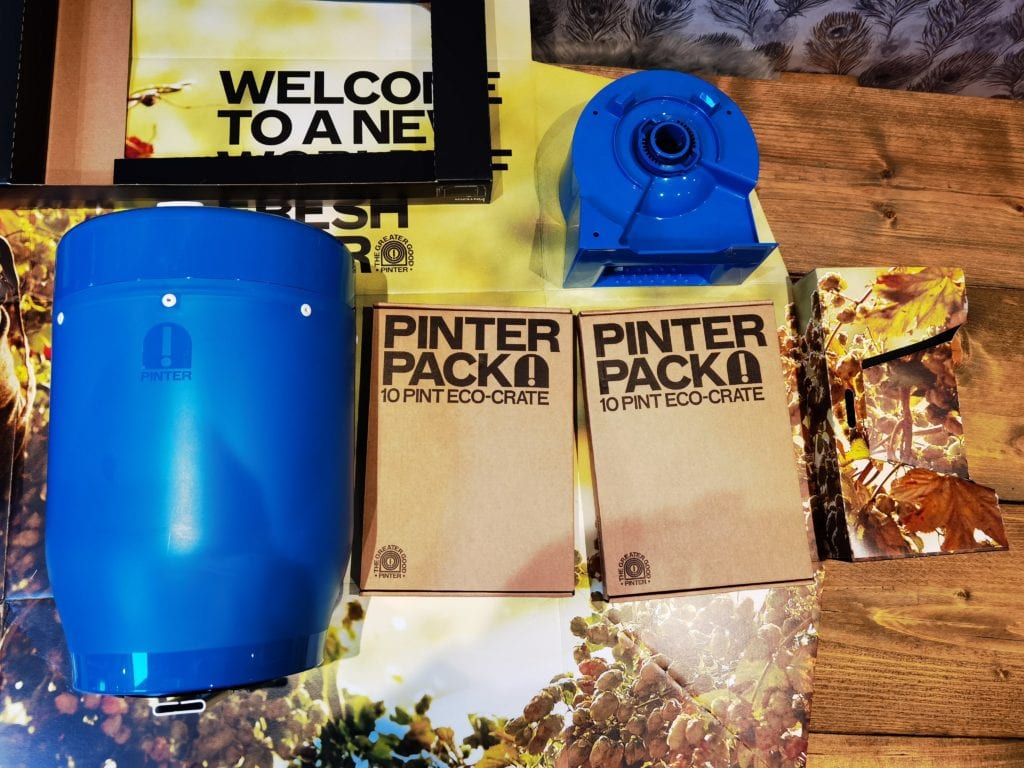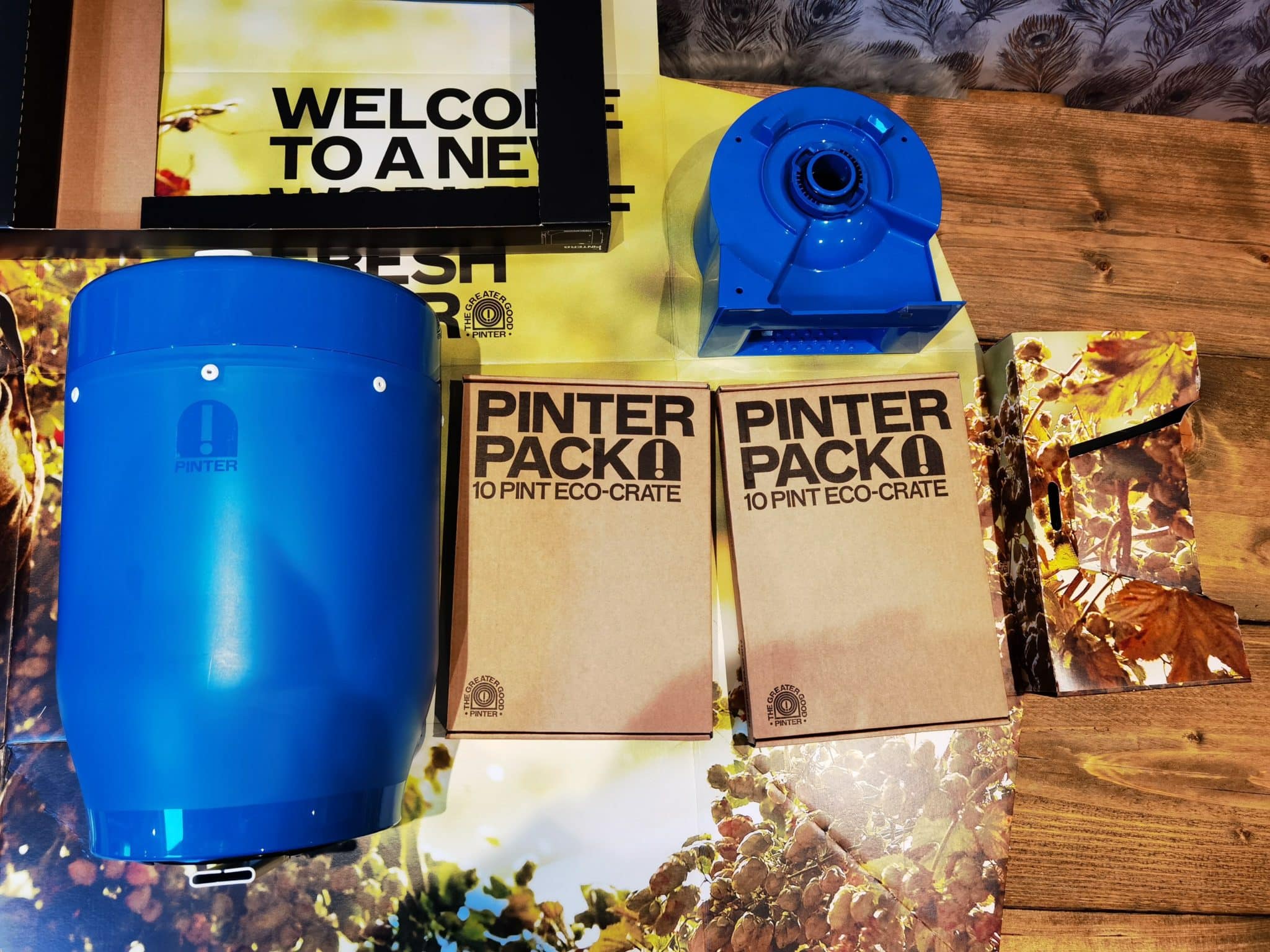 This is easily the most user-friendly solution I have tried for home brewing. If Apple made home brew kits, this would be it.
I mislaid the instructions at first, however, the Pinter website offers a step by step tutorial with basic videos making the process completely idiot-proof while at the same time introducing you to the basic concepts of home brewing.
Sterilisation is always one of the more frustrating parts of a brew for me, with the traditional fermentation bin approach you have to do you bin then all the bottles. With this, you just fill it with water and steriliser, slush it around, tap some off and you are done.
This is a premade malt extract so there is no boiling of things, you add water to the keg, the malt extract, the yeast, give it a shake and you are done.
Fermentation Time – No need for a secondary fermentation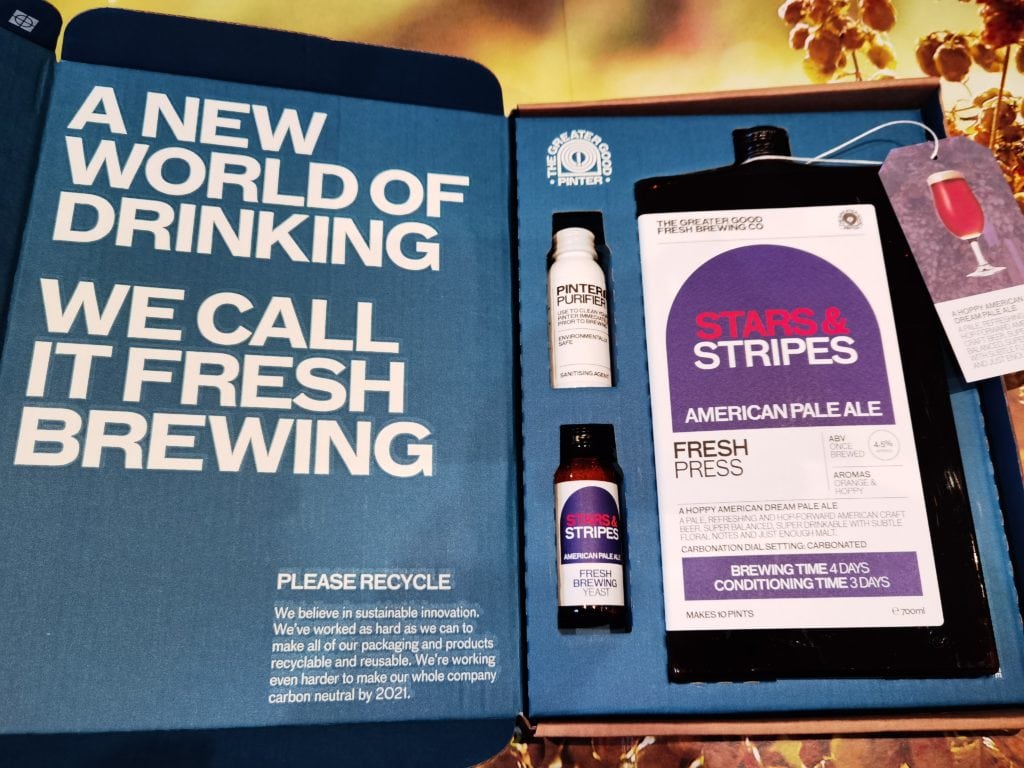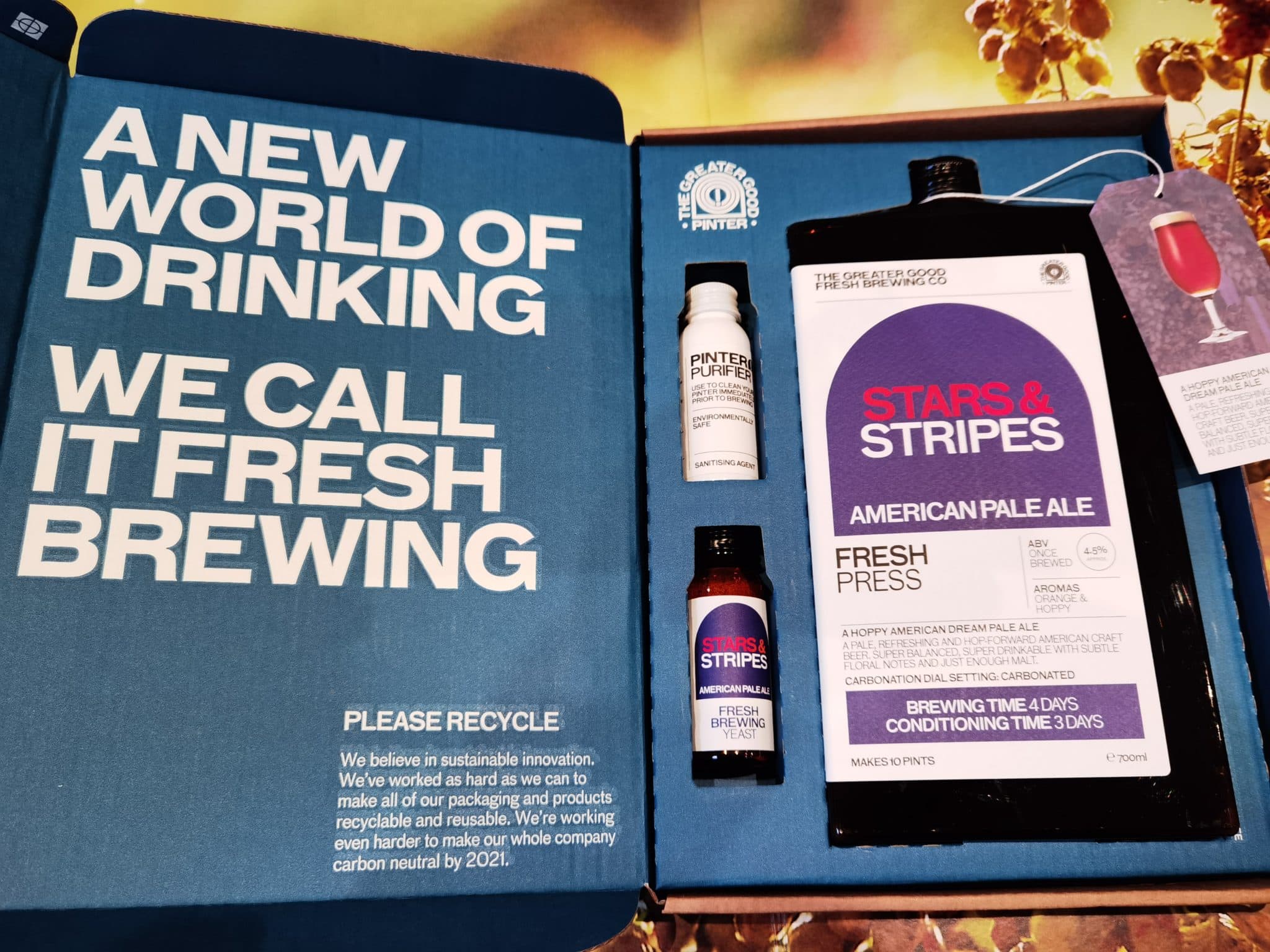 Fermentation claims to be as little as 4 days, which from my experience is very short. From my limited understanding of fermentation, the first four days are where the yeast is exponentially active.
There does appear to be some conflicting information here though, I have found at least one reference claiming that dried yeasts will happily complete fermentation within four days.
Typically, most homebrewers have a 1-week primary fermentation and 2-week secondary fermentation.
The Greater Good Fresh Brewing company claim that:
Rather than having to secondary ferment to produce a carbonated drink, the Pinter holds on to the CO2 that's produced during fermentation and uses this to carbonate the beer. Excess CO2 that is produced is vented through a primary valve system that is novel to our design. A secondary safety valve is also in place.
The Pinter looks like it has a double-wall, so it is naturally well insulated. It should be a little more flexible about room temperatures. However, I have quite a cold house, so I found the warmest room possible, ignored the instructions and let it brew for around 2 weeks, which also coincided with when I planned to drink.
Brewing Dock & Conditioning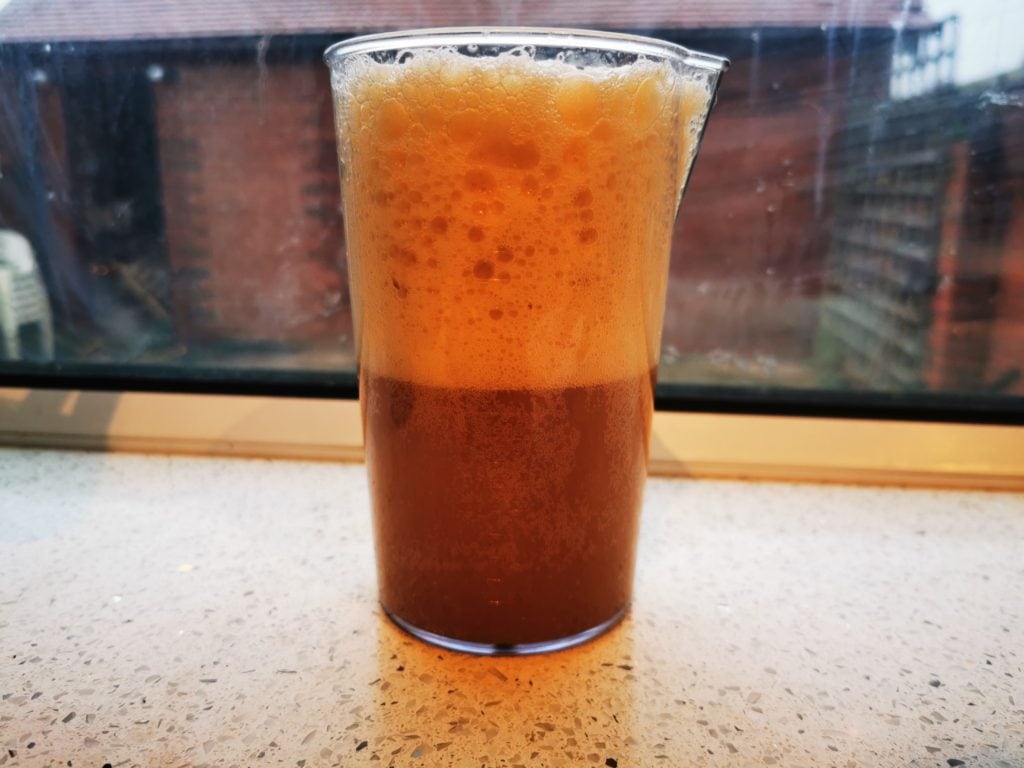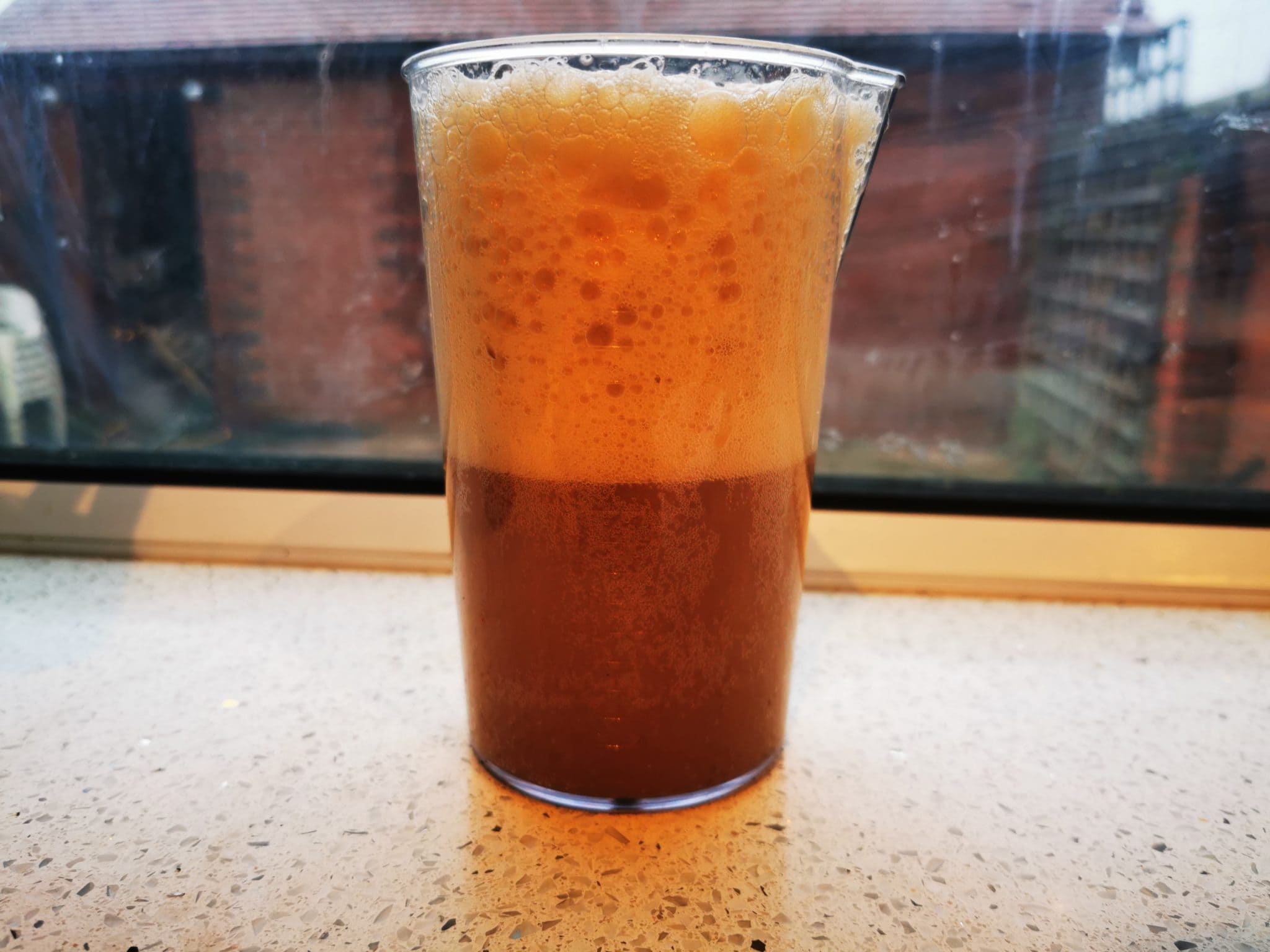 This has a clever little detachable Brewing Dock at the bottom of the keg, which will collect all the sediment for disposal at the end of the fermentation. When you get into home brewing, it can be a little off-putting having lots of sediment in your beer. It is features like this that differentiate this from other beginner kits showing that the Greater Good Fresh Brewing Co has put a lot of thought into the development of this kit.
The brew dock is also how Pinter claim that you can get away with less than one-week fermentation because there is no secondary fermentation needed for carbonation, as the barrel stays pressurised when you remove the dock.
Once the fermentation is done, you pop the keg into the fridge and chill for 2-12 days to condition the beer allowing it to clear up in colour.
How good is the beer?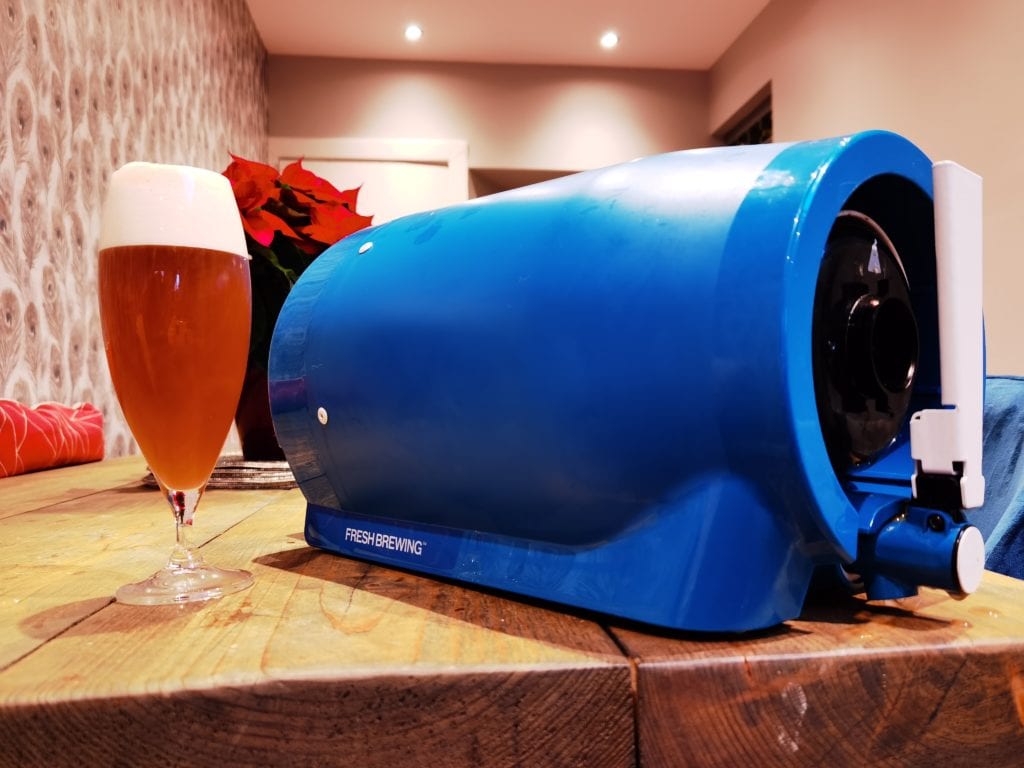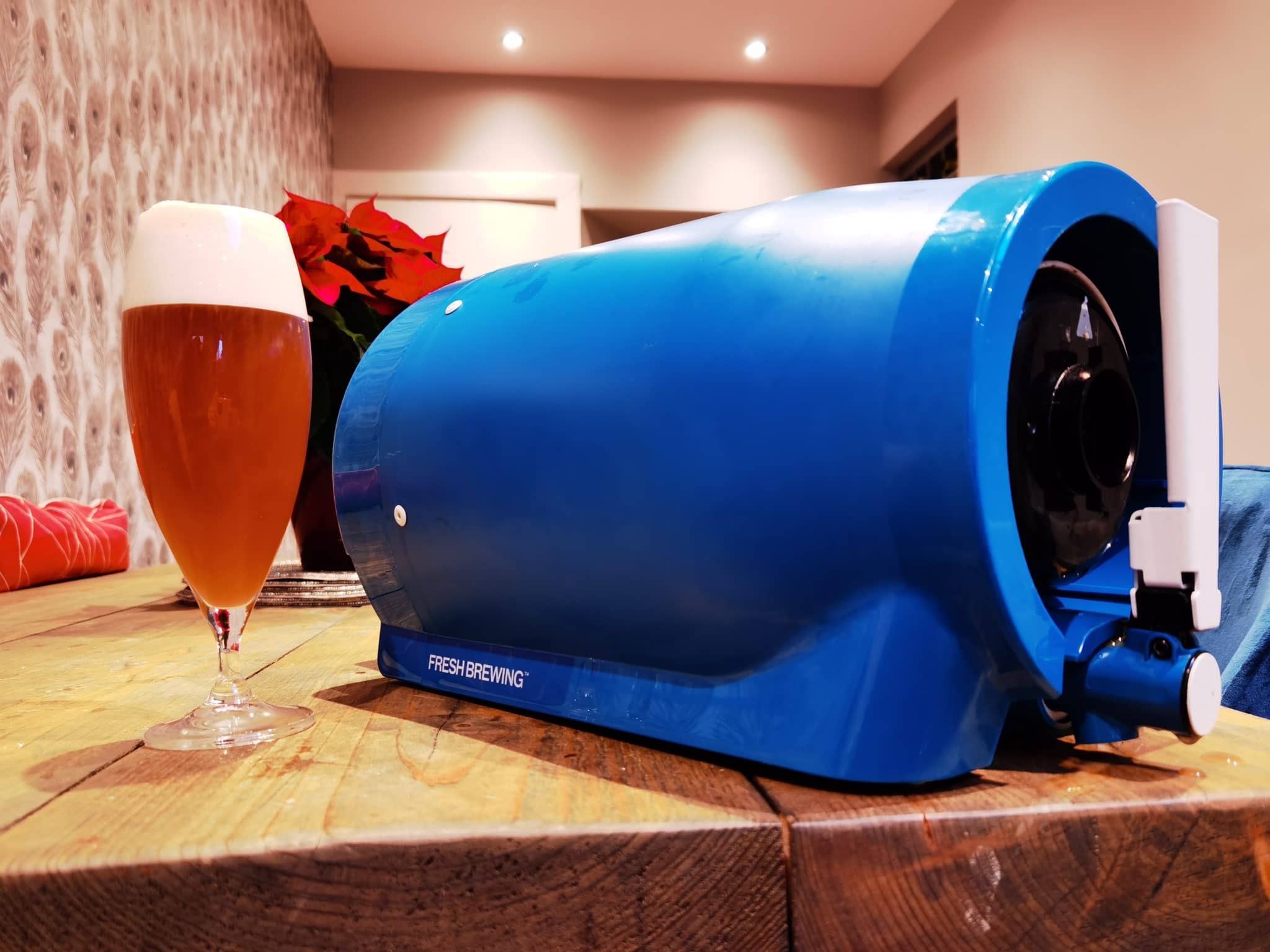 The beer itself is excellent, at first, it came out excessively foamy; however, it turns out I should read the instructions properly, and turn the carbonation dial to off when pouring (it is only idiot-proof when you follow the instructions).
The end result is probably one of the best malt extract home brews I have tried.
I was also supplied with a, but I don't really drink cider in the first place, certainly not fruity cider. It is worth noting that the Waltham Forest Cider has won a bronze award for taste in the World Cider Awards
Price and Alternative Options
The Pinter costs £75 including two beer packs that generate 10 pints each, so 20 pints total.
The 10-pint extract packs which include yeast and steriliser are then £10-£14 each, or you can pay £12 per month for regular delivery.
Homebrew kits are not a new thing, I reviewed the Brew Barrel, or BrauFaesschen, 5 years ago and that sells for 35-euros or £39.90 from Amazon.
That's a 5-litre keg so technically less than 10-pints, and they don't sell refills, so you are paying £40 for 10 pints, and that's it.
Compared to throwaway kits like that, The Pinter is a far superior product.
There are various other homebrew starter kits which are between £45 and £55 on Amazon. They come with one beer, but product 36-40 pints. You will then need bottles or kegs for when the brew is complete. 48 500ml glass beer bottles will cost you another £37.23, plus you have bottle caps and bottle capping tool and steriliser to pay for. Bottling 40 pints of beer is a massive pain in the arse too.
So, the Pinter is more user friendly and offers a lower cost of entry than a traditional starter homebrew kit.
However, these have much lower ongoing costs. The Youngs Premium Ale Kit IPA is £31 on Amazon and 36+ pints. Bottle caps and steriliser are cheap enough not to factor into the cost, so you are looking at well under £1 per pint of 6.5% IPA. Cheaper kits can be bought for as little as £16, and I would say you can get prices down to 50-70p per pint quite easily.
Overall
As a gift and an introduction to home brewing, I think the Pinter is superb. It is extremely easy to use, much less hassle than brewing in a big plastic tub then bottling, and the results are superb.
The keg is excellent too, and this helps differentiate the Pinter from other basic homebrew kits. You should easily be able to make use of this should you wish to upgrade to a fermenting bin for larger brews. I am not 100% sure how I would do this though, you could possibly syphon off the mixed pre-fermented brew into the barrel, allowing you to ferment and carbonate in the barrel. Or you could ferment as usual in the bin then syphon off and carbonate after.
At £10-£14 a refill I can't see many people committing to buy the Pinter beers long term, but I guess it is cheap enough for you to work through them all and decide if you want to continue brewing from there. If it was more like £8-10 a pack I could be tempted with using this long term as it is much less hassle than bins and bottles.
With Christmas approaching, I think this would make an outstanding gift for any beer lover.
Posted by Mighty Gadget Blog: UK Technology News and Reviews