If you like RGB, it is safe to say Thermaltake has a product
to suit your needs.
Their range of fans is an excellent example of this, looking
on Amazon there are six different 120mm three packs, and five 140mm three packs,
plus five packs and single fans. They all do more or less the same thing, but
each one differs to suit particular needs and at different price points.
Previously I have already reviewed the Riing Trio 12 120mm fan pack, the then 140mm Pure 14 ARGB Sync fan pack. Today I have the Riing Duo 140mm RGB fan pack.
£107.88
in stock
5 new
from £107.88

Last updated on 15th August 2019 9:59 pm

Thermaltake does three types of fans; standard static LED fans for the budget-conscious. Then motherboard sync and control fans which are mostly ARGB and come with a four-pin PWM header then an additional 5V RGB cable. Lastly, there are the hub/TT RGB software control fans. These fans use a USB type header that is then plugged into a hub and this is all controlled via your PC.
One of the significant benefits of the hub style of fan is
that there are no motherboard requirements for the RGB control. I have found
that a lot of mid or lower-priced motherboards lack the 5V RGB headers, so don't
work with the ARGB Sync fans (though manual switching still works).
On the flip side of this, the ARGB fans can be controlled by
the appropriate motherboard software, bypassing the need to use Thermaltake's
own software.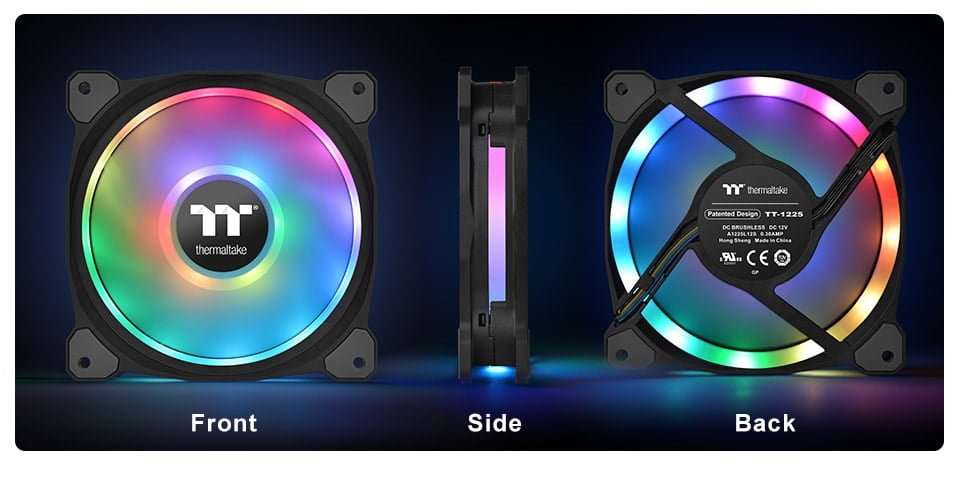 These are sold as fans for radiators so would typically be used in custom water loops and therefore include all the screws and accessories required to mount to a radiator. I use the Thermaltake Floe Riing RGB, 360mm All-In-One CPU Hydro Cooler for my PC and with this being 360mm it is not compatible with 140mm, so I have had to test and install this as a single fan for my rear exhaust.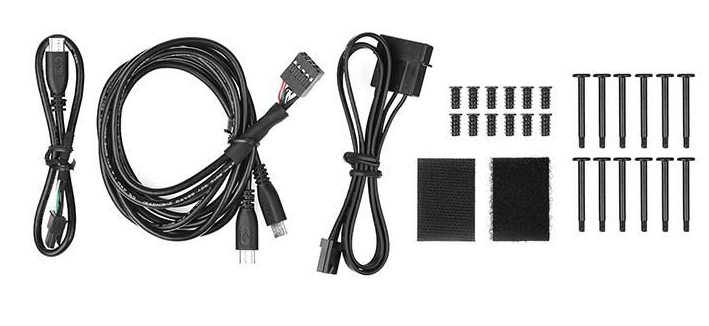 As the name might suggest, these are not all that different
from the Riing Trio 12 I previously reviewed. Though they were 120mm fans, this
140mm. The main difference between the Trio and Duo named products is the RGB LEDs
and as a result, the price.
Riing Trio uses three independent 16.8 million colours LED
rings design, featuring 60 addressable LEDs in total.
Riing Duo has two individual 16.8 million colours LED rings with
18 patented LEDs in total.
That results in quite a significant price difference, the Riing Trio 14 3-pack will set your back £127.99 on Scan or just £108.48 on Amazon. The Riing Duo is £109.99 on Scan and £79.69 on Amazon.
£107.88
in stock
5 new
from £107.88

Last updated on 15th August 2019 9:59 pm

Both sets of fans have almost identical specs. The Duo can do 500 to 1400 RPM with a maximum air pressure of 1.74 mm-H2O and a noise rating of 26.2 dB-A
The only tiny difference is the Trio has a slightly lower air pressure of 1.72mm-H2O and slightly higher noise of 26.5 dB-A. The Duo doesn't list max airflow but I would assume it is almost identical to the Trio at 60.68 CFM.
The fans have in-mould injection anti-vibration rubber pads which help reduce any vibration noises which can be very irritating.
Installation is as simple as any other fan, these are arguably easier to install than the ARGB alternatives as you have a single cable going into the hub, and the hub can easily be hidden on the closed side of your case.
You can add up to 5 devices to one lighting controller and up to 16 controllers to the software, you can daisy chain the hubs with the included USB cable.
The software is the same used for the Thermaltake 360mm Floe Riing RGB AIO cooler, and the Level 20 GT RGB. The design of it is a bit dated looking, but it is functional giving you plenty of control over the different light modes, colour modes, and light speed.
There are more light modes than I care to list but this includes static, flow, RGB spectrum, gaming, party, heartbeat and many more.
More importantly (for me) you have excellent fan speed control, these are PWM fans and can run slow and quiet when your PC is not under load, than ramp up as things get warmer.
It is also possible to voice control the fans and control them via your phone. While this may sound pointless, it can be useful if you want to change your fan speed profile while in the middle of a game. Though I don't imagine I would ever want to change my LED colours via voice command, each to their own I guess.
I don't have test equipment sensitive enough accurately measure
fan noise, but very early in the mornings with no outside noises I can run my
PC almost silently, with it sat about 1 metre to my right and on the floor. As
soon as any ambient noise is introduced, the PC is completely inaudible.
As I wasn't able to fit these to a radiator, I didn't test
the cooling capabilities, but I have been very happy with the performance of
the 120mm fans on the Floe Riing RGB AIO. Those fans have a max airflow of 42.45
CFM so the 140mm should comfortably outperform these.
Overall
While the Riing Tri was excellent, at the time I reviewed
them, they were £129, and I thought they were too pricey for your average PC
builder. With these, they have an RRP £20 less, but you can get them for just £79.69
which works out at £26.50 per fan and does not factor in the cost of the hub.
Admittedly, that outer LED ring on the Trio does add a bit of wow factor over these, and if you are already spending thousands on a dream PC then I don't suppose £50 is that much difference. For most people, I think you would be better off with these fans and use the money saved towards a better radiator/pump when building a custom loop. Therefore, I think the Riing Duo is a great buy.
£107.88
in stock
5 new
from £107.88

Last updated on 15th August 2019 9:59 pm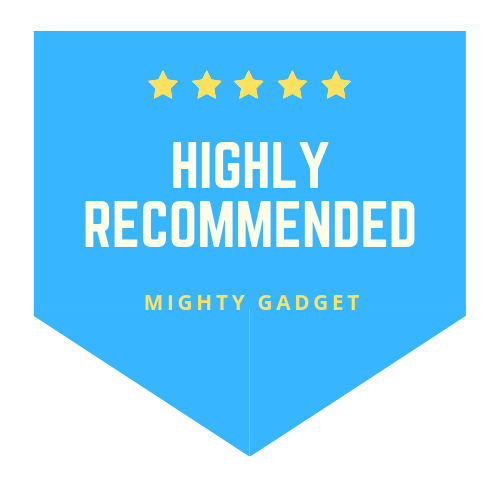 Post from: Mighty Gadget – Gadget and Technology Blog
Thermaltake Riing Duo 140mm RGB Radiator Fan 3-Pack Review – Software controlled RGB PWM fans