Dash cams have become increasingly popular in recent years. Rather than the clunky models that were trendy in the 2010s, technology has come a long way. You can now expect smaller, cheaper and better build quality than previous generations. 
With some insurance companies offering lower premiums, installing a dash cam can save you money and avoid the blame game should you get involved in an accident. Then there are the adrenaline junkies who like to showcase their high octane pursuits on their social media channels. 
Whatever your reasons for considering a dash cam, here's our rundown of the top 5 that can save you money in 2021:
1. Nextbase 622GW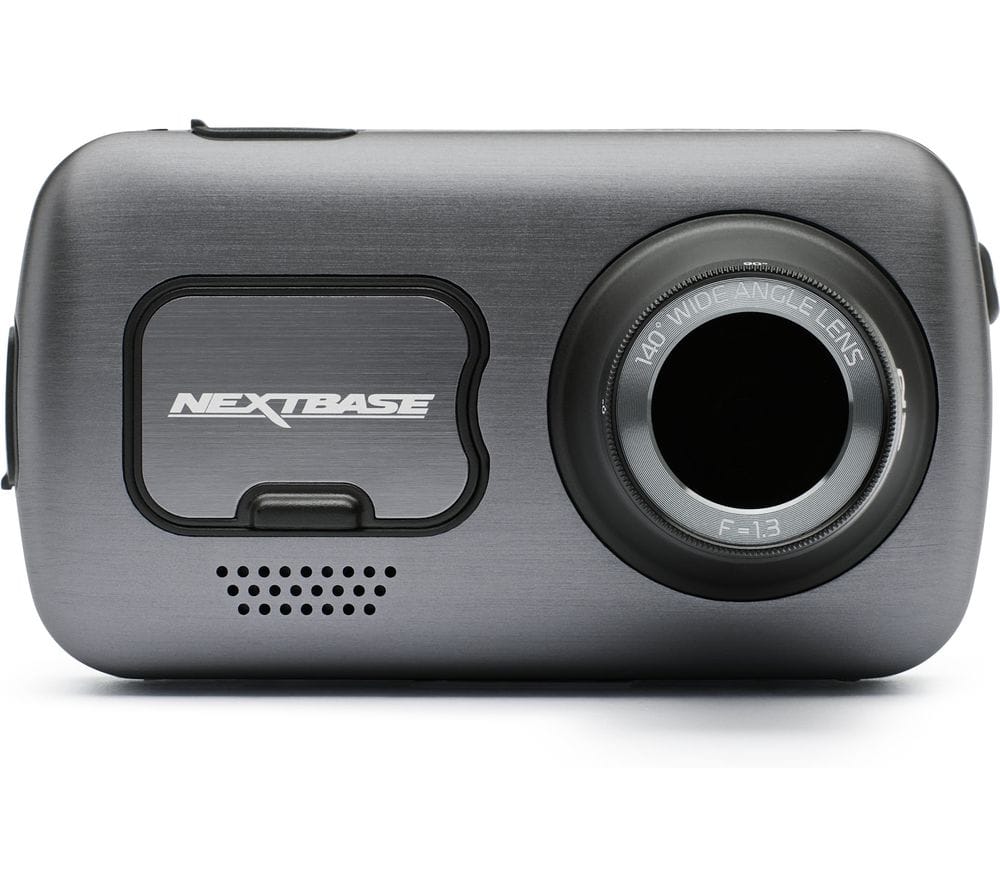 Considered the best dash cam you can buy, the Nextbase 622GW is well worth a look if you want the highest 4K video quality. It is a perfect tool for those who want to capture their journey as they take on some of the country's more challenging roads and landscapes.
Featuring:
140-degree viewing angle
GPS tracker 
Alexa and what3words geolocation
Excellent stabilisation to avoid shaky footage
User-friendly 3-inch touchscreen
Although the 622GW is on the higher end of the budget, your footage will look closer to cinematic quality than most other dash cams on the market. What's more, you'll be able to pinpoint registration numbers and spot hard-to-see evidence from an accident with its extremely crisp definition in 4K at 30fps. 
You can also control this device with Alexa Skills simply by speaking, but you will need to download the accompanying app for it to work. Alongside your year's free subscription to Nextbase's EmergencySOS feature, which works well with what3words, you can drive with the added peace of mind. 
2. Viofo A129 Pro Duo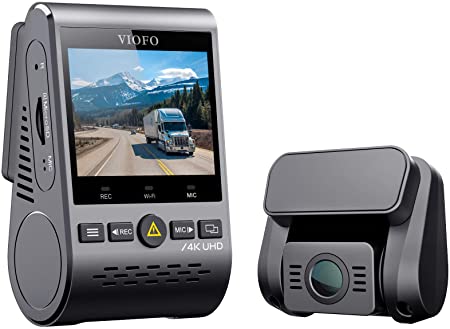 Offering crystal clear video performance alongside a less frightening price tag, the Viofo A129 Pro Duo is considered the purists choice. What's more, this device's performance capabilities during the night time make it well worth a look.
Featuring:
Superb 4K video quality
140-degree viewing angle
Crisp, clear footage
Great value for money
Night mode
Motion detection
Front and rear camera
At first glance, the Viofo A129 Pro Duo looks quite bulky, but don't let that put you off. Packed full of some of the best performing tech in the industry, a built-in GPS module and running off of supercapacitors, this is a dash cam built to last. 
Your upfront camera includes spectacular 4K video (3840 x 2160p). It offers a wide dynamic range to pick up the smallest of details despite the weather conditions. If you want a dual recording (front and back cameras), only full HD (1080p) is available, which is no bad thing. Your footage will be pumped out at 60fps, offering you smoother results. 
With its easy setup and highly capable smartphone app, you can quickly review and store your clips. If you like to cover a lot of miles and want to complete camera coverage, then this is an affordable option. 
3. Garmin Dash Cam Mini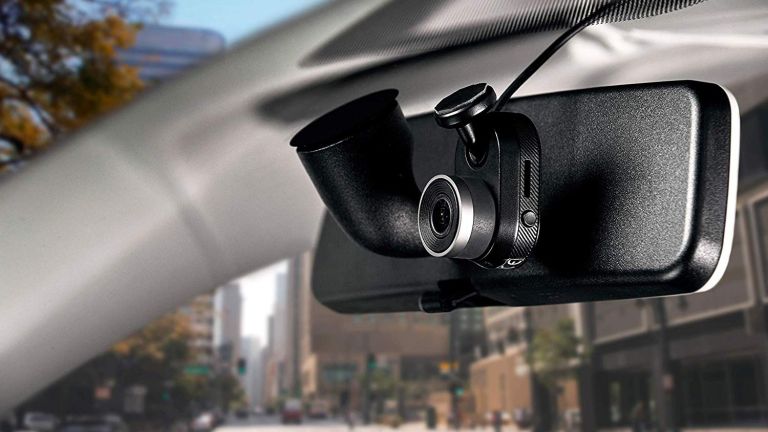 If you are easily distracted behind the wheel but equally want to feel rest assured as you drive, Garmin's Dash Cam Mini is one of the most discreet devices around. In fact, it's so simple to use with minimal effort on your part that you'll forget it's even there until you look at your footage later on!
Featuring:
Wi-Fi connectivity
Simple installation and user-friendly
Full 1080p HD footage
140-degree viewing angle
Designed for easy use, the Dash Cam Mini is incredibly minimalist. There is no display and has only two buttons: one to mute the microphone, the other to save clips along the way. 
Garmin has been incredibly innovative with its tiny gadget. All you have to do is download the Garmin Drive App and connect to the device's inbuilt WiFi, and away you go. Review, edit and export clips all from your phone. Simple. 
Just how you might have bought a car on finance if you'd known the hidden perks, the Dash Cam Mini is an unassuming little miracle that silently heightens your driving experience. Affordable, hassle-free and straightforward to use, if you want to avoid the high-end tech, this is the device for you. 
4. Thinkware TW-F770
A star player amongst the current dash cam market, Thinkware's TW-F770 offers high definition recordings and superfast video transfer. With its surprising time-lapse feature that works like CCTV while you're parked, you get a lot of bang for your buck with this device. 
Featuring:
Incredible night mode
Crystal clear 1080p HD quality video
140-degree viewing angle
GPS tracker
MicroSD card and internal memory
Bursting with extras that you'll struggle to find in the same price bracket, the TW-F770 offers a neat package for your money. With the added bonus of a 2.19MP Sony Exmor CMOS sensor and super night vision, you get superior footage with minimal effort on your part. 
What's more, you can easily link to your smartphone via the device's onboard Wi-Fi, which means even faster access to your videos. Alongside its excellent GPS tracker and ability to give red traffic signal warnings, you'd be hard pressed to find a better dash cam. 
5. Kenwood DRV-830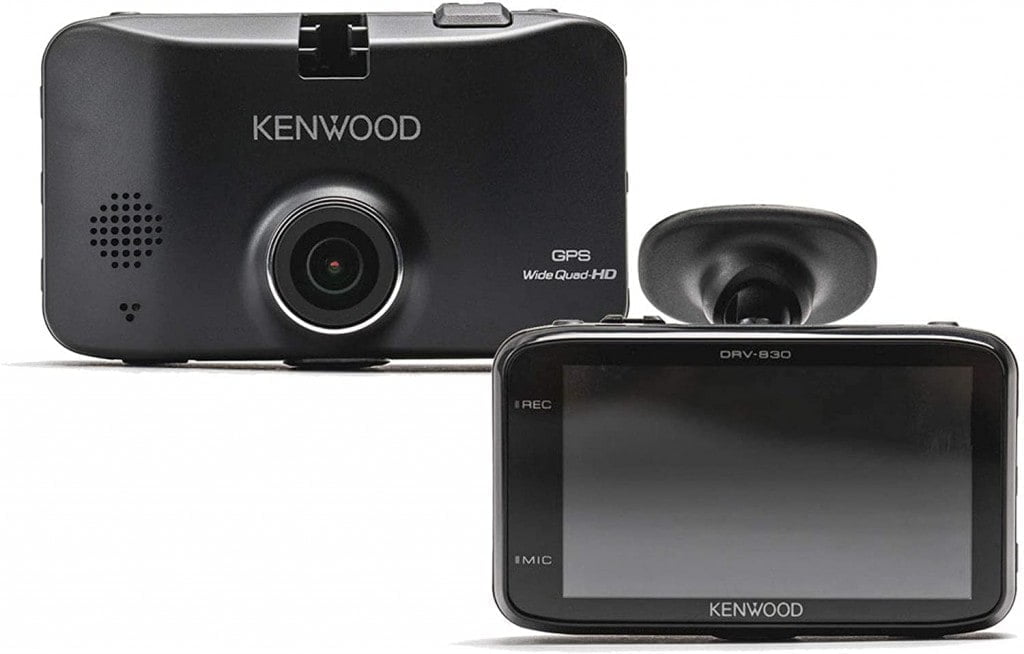 Sporting cutting edge technology and massive storage capabilities, the Kenwood DRV-830 is a bit of a dark horse. With its advanced driver-assist tech and affordability, you'd be silly to let this one pass you by.
Featuring:
Good quality 1440p Full HD 
144-degree viewing angle
GPS tracker
MicroSD card and internal memory
Massive storage potential
Cutting edge technology
3-inch full-colour TFT display
Innovative and with enough perks to convince the on-the-fencers, this is a highly accomplished bit of kit. Capturing quality 1440p footage day and night, the sharp image quality helps you pick out hard to see details. Then there's the 3-axis G-Force detection hardware. Managing storage and overwriting older unsaved files, the DRV-830 is nothing short of a masterpiece. 
Boasting some of the largest memory available with its two SDHC micro card slots, you can make the most of the potential 256GB storage. Coming in under the £100 mark, this is a high-end bit of kit with an incredibly reasonable price tag. 
Dash cams are a welcome addition to everyone, from the nervous driver to the car enthusiast. Whatever your needs are, make sure you buy the best bit of kit for your budget in 2021! 
Posted by Mighty Gadget Blog: UK Technology News and Reviews