It is quite likely most businesses will never go back to the old normal. Most businesses have realised the benefit of keeping office staff numbers down, reducing office costs and improving staff happiness. Similarly the thought of driving hours, or even flying, for an in person meeting seems archaic now.
Video calls, and video conferencing is therefore here to stay and as we move forward businesses will likely be looking at ways to offer meetings without all the unpleasantness of coming into contact with people.
Webcams and microphones are great for single users but you need something a bit more specific for multi-people meetings and conference calls.
The new Trust IRIS is the perfect solution making video conferencing calls accessible for everyone and businesses of all sizes. The device delivers a whole new way of video conferencing in 4K Ultra High Definition with a clear and sharp view and crisp and clear sound. IRIS also includes speaker tracking where the camera automatically turns, tilts and zooms in on the person speaking.
The Trust IRIS is not cheap at £719 but it is a negligible cost for business if they can reduce the cost and time it takes to travel to and from business meetings.
Trust IRIS Specifications
ClearView technology with 4K (3840×2160) @60fps resolution
ClearSound noise cancelling technology with voice optimised speaker
HDR mode – Clear image in any light condition
Pan-and-tilt mechanism – Optional settings include speaker tracking where the camera automatically turns, tilts and zooms in on the person speaking.
Interactive experience with 120 degrees wide angle view and 5x digital zoom.
Integrated microphone with pick up range up to 5 meters
Full Press Release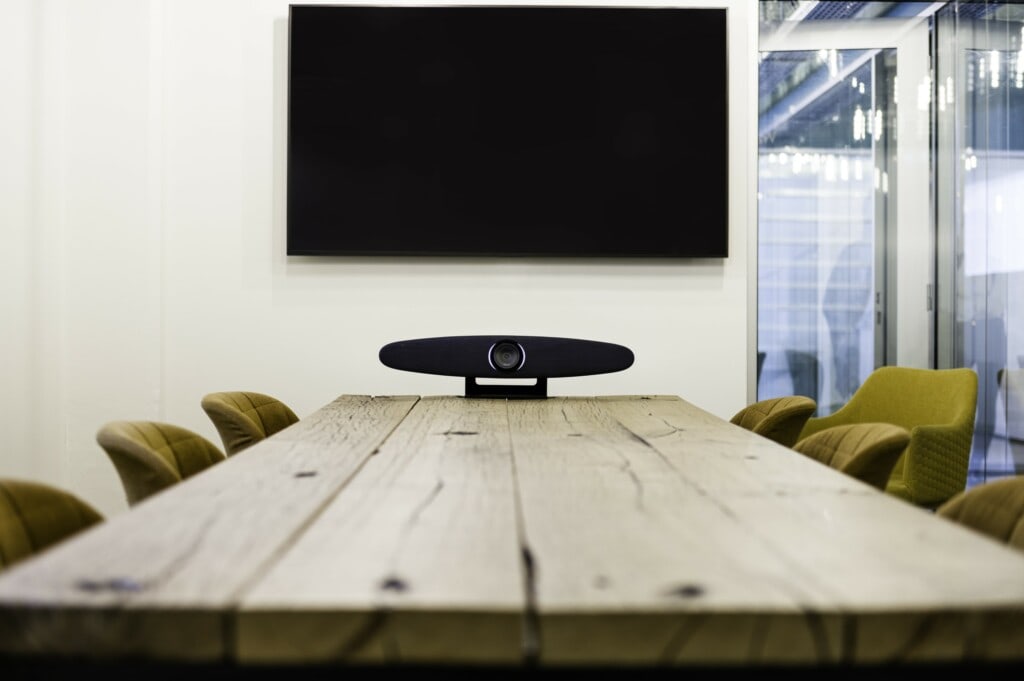 Leading digital lifestyle accessories brand, Trust International B.V today announces IRIS, an all-in-one video conference solution that transforms almost every office space and small meeting room into a professional video conference room. IRIS is available now from Amazon for £719.
The 'new normal' that radically changed our way of living and working last year, has already become 'just normal' for many of us. Almost overnight, video meetings have become a regular part of our working day. The majority of companies have had to quickly review and adapt their internal organisation to facilitate this new method of business communication. As the world evolves to this new way of working, Trust, an established brand in digital accessories, offers this new exciting professional solution for any small to medium sized meeting room; wherever the office may be. It aims to facilitate improved communication amongst employees so whether office or home based, video calls between teams and individuals can be made seamlessly with high quality audio and video whilst still offering the ultimate ease of use.
IRIS' high-end lens and innovative software also offers various smart options: the participant mode uses the wide angle view to fit everyone in the frame, and the speaker mode automatically zooms in on the person who is speaking. The voice optimised speaker guarantees clear sound with the feeling of space while the built-in noise cancelling technology prevents ambient sound from disturbing your meeting. The device is very easy to install and instantly provides an optimal connection between the people in the conference room and all remote participants. IRIS falls into the plug & play category, which means it is up and running within minutes.
Posted by Mighty Gadget Blog: UK Technology News and Reviews
Thanks for reading, check out Mighty Gadget Blog: UK Technology News and Reviews for more Tech news!