With most of us working from home, many of us have been looking for ways to improve our productivity and comfort while at home.
I am fortunate enough to work from home in a dedicated office with a desktop, but most of the people I know seem to be working off laptops. As good as laptops are, I find there cut into my productivity considerably with the small screen, cramped keyboards and annoying trackpads.
Depending on your laptop, your ability to convert it into a desktop will vary, many ultraportables nowadays are limited to USB-C only.
USB hubs fix most of these problems, and thanks to the bandwidth available on USB-C it can be used for more things than adding a few new USB-A ports.
There are hundreds of options on Amazon with wildly different prices. The Twelve South StayGo is more expensive than the no-name brands at £99.99, but I have found this is well worth the investment.
StayGo USB-C Hub Features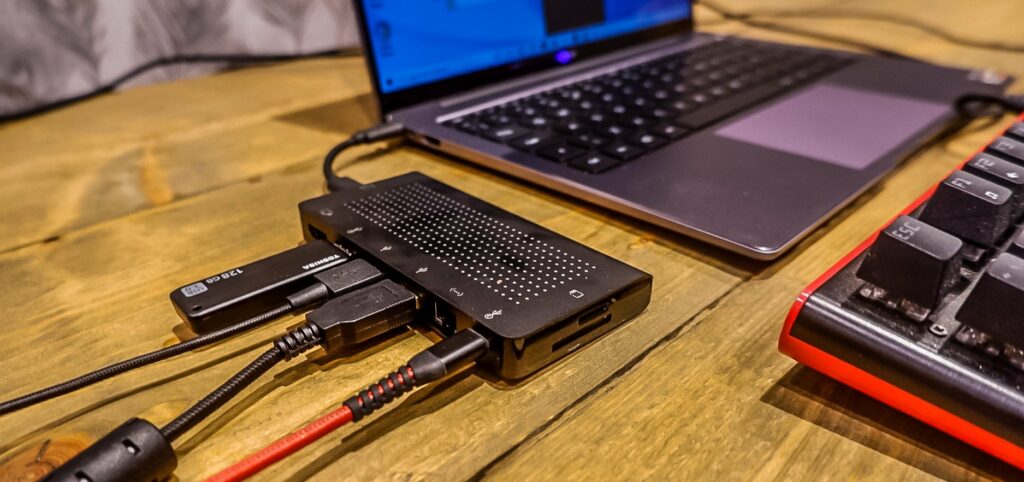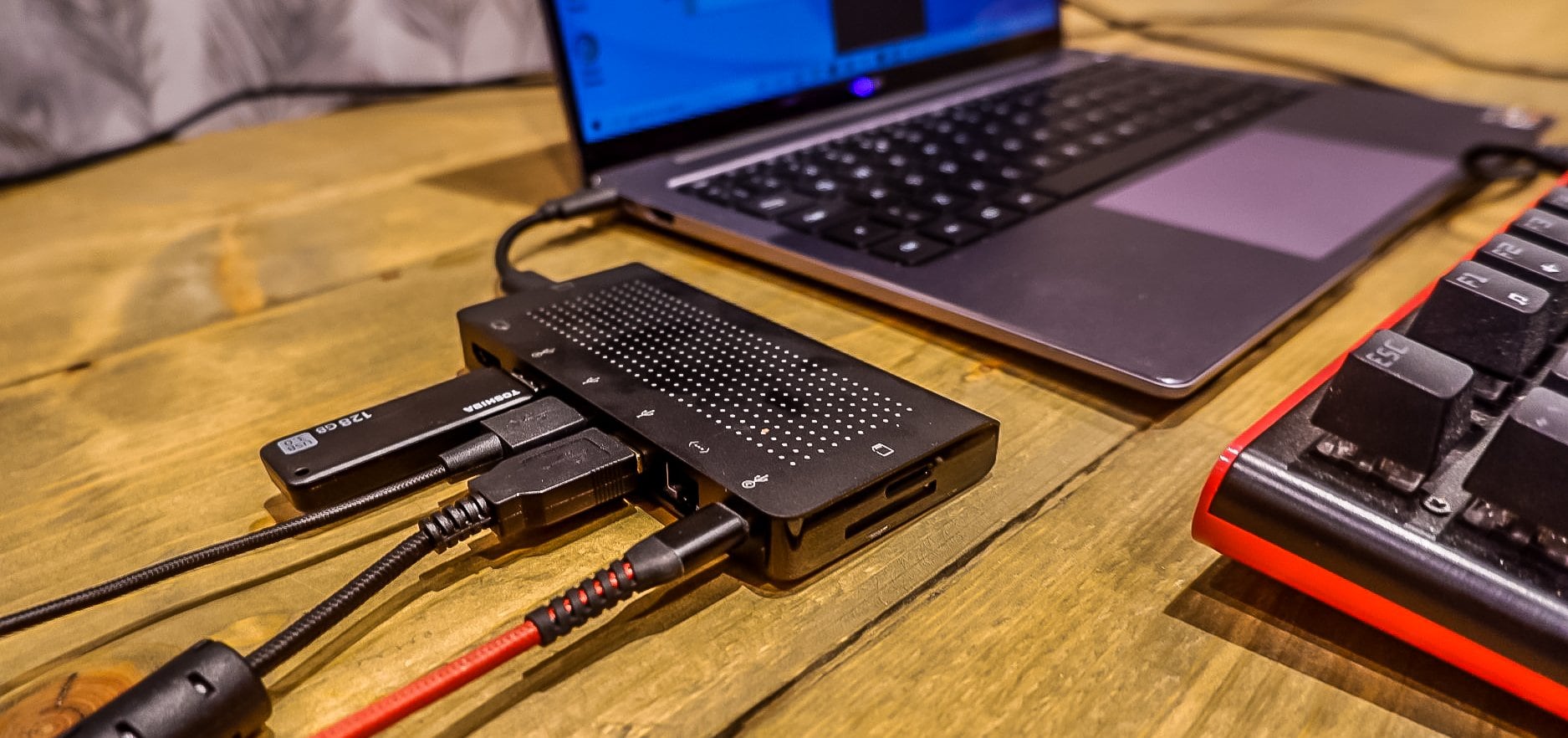 Built-in USB-C cable for on-the-go + 1m desktop cable
85W USB-C PD passthrough charging ( can take up to 100W but 15w is used for the devices on the hub)
4k HDMI – 4K x 2k @ 30Hz HDMI / Full 1080p
USB-A 3.0 / BC 1.2 Charging Port – up to 5 Gbps with BC 1.2 7.5W Fast Charge
USB-A 3.0 – SuperSpeed up to 5 Gbps with 900mA power
USB-A 3.0 – SuperSpeed up to 5 Gbps with 900mA power
Gigabit Ethernet Port – Support 10/100/1000Mbps via RJ45 connection
SD Card – Secure Digital v3.0 UHS-I
Micro SD Card – Secure Digital v3.0 UHS-I
In Use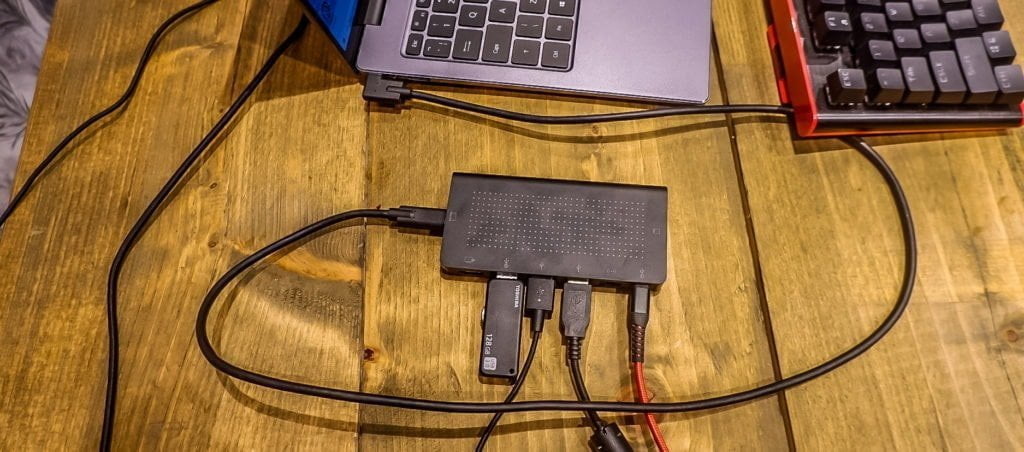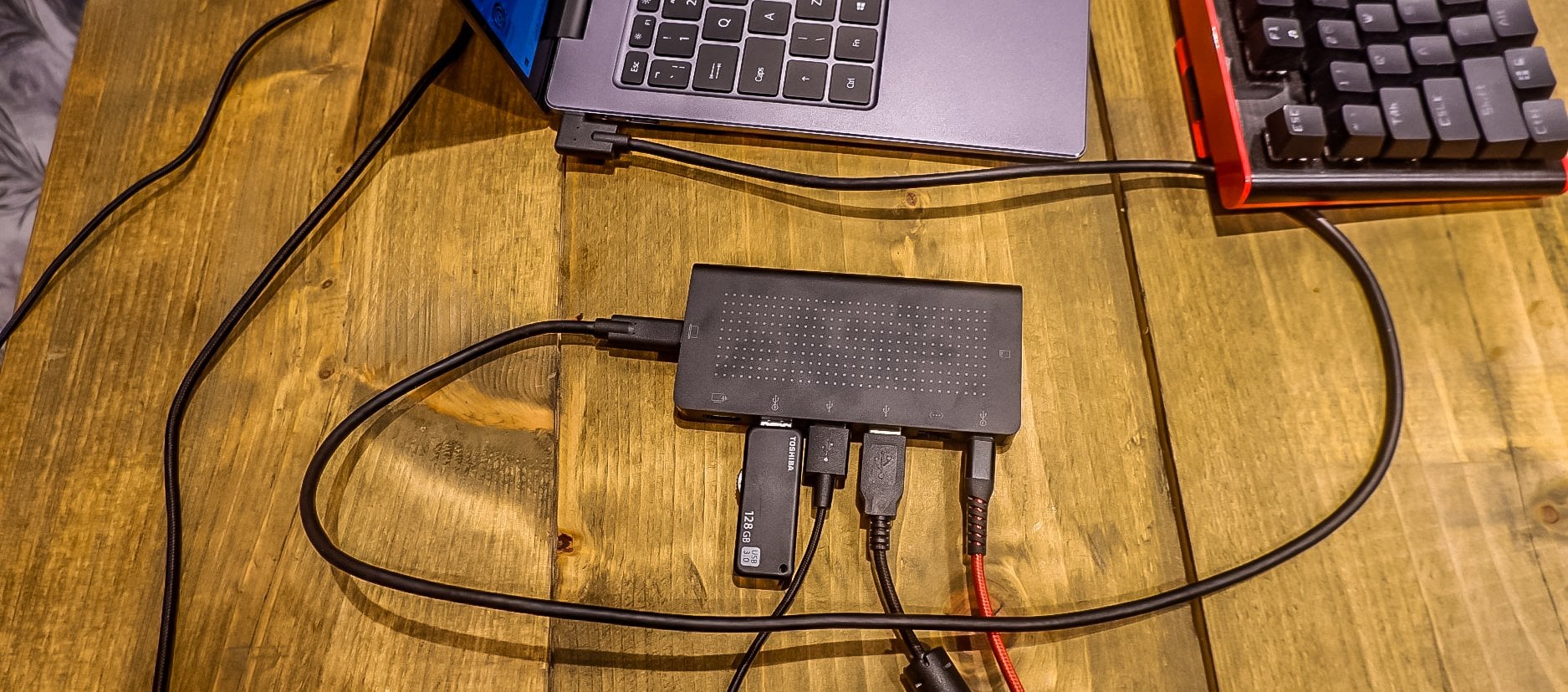 While I work on a desktop at home, I have an HP Envy X2 which I use for an additional display for CCTV and notifications. When travelling or visiting family, I always have my Huawei Matebook 13.
This ticks every box for what I need from a hub, and I would expect this is true for almost everyone.
For home use, the HP Envy X2 only has a single USB-C port so with this I am able to keep the laptop on charge and connect it to Ethernet for more reliable streams from my CCTV.
For my Huawei Matebook 13, I use this to set up a little working environment when visiting family, allowing me to charge the laptop as well as have a proper keyboard and mouse. With me having to take a lot of product photos, the SD card slot is perfect for when I need to transfer and edit things. At some point I will likely invest in a portable monitor which will work well with this hub too.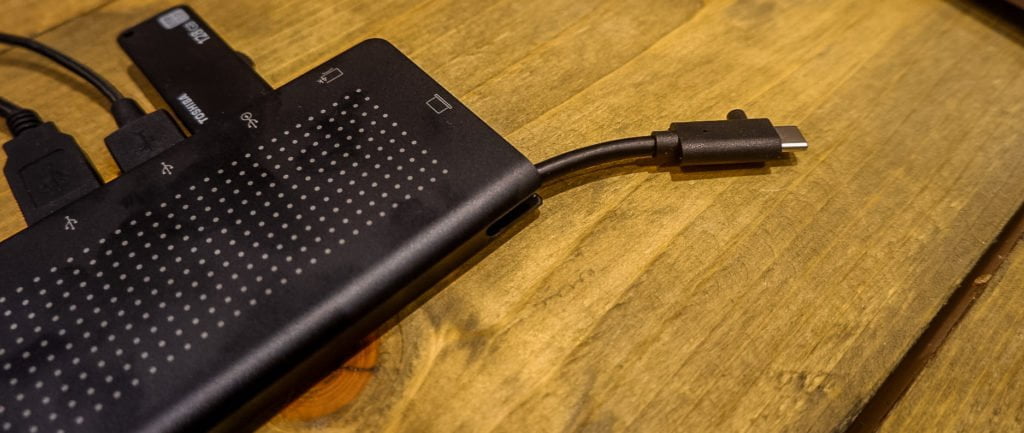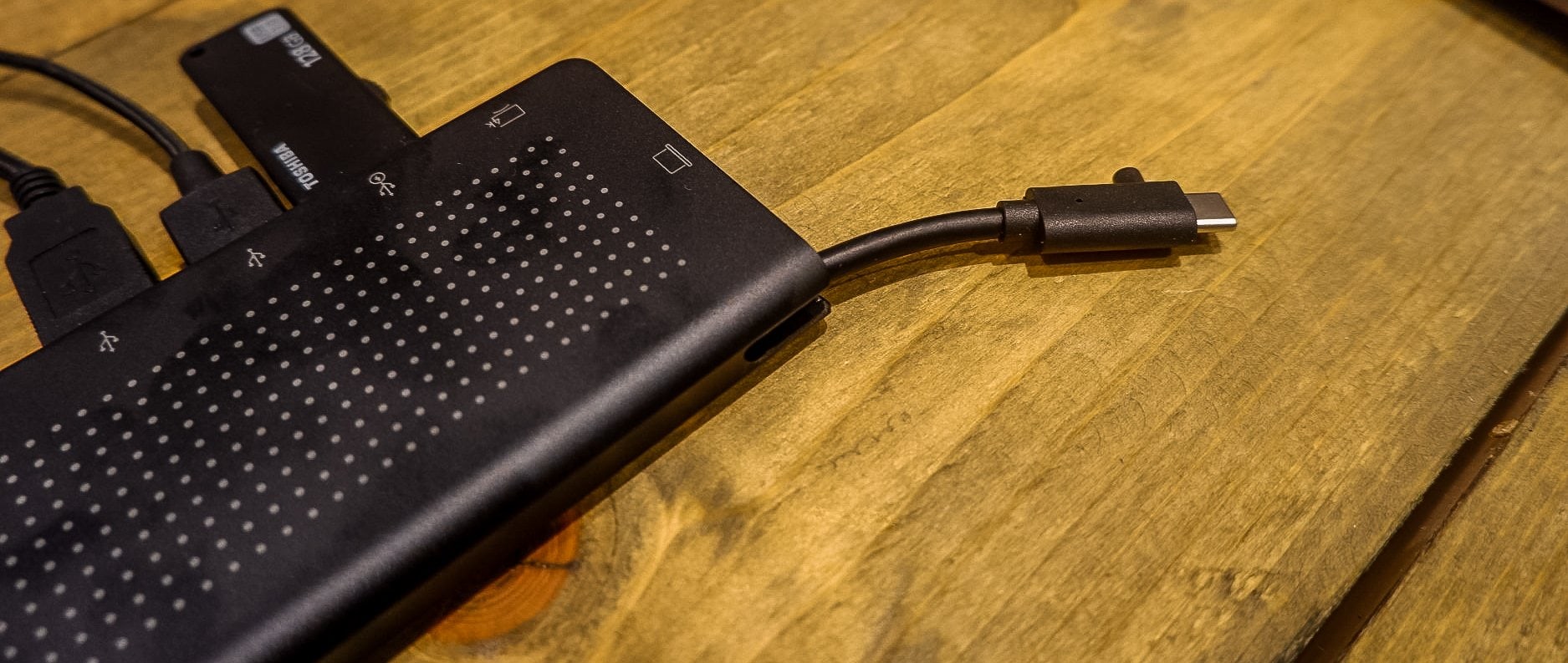 I have used other USB-C Hubs in the past. The StarTech.com USB-C adaptor worked well and had a built-in USB-C cable, it is cheaper but has far fewer ports, and I also found that it has some electricity buzz when in use, something I can't live with, in the office.
I have then used various low-cost solution from Amazon, which can be as cheap as £30. They tend to work OK, but I find they suffer from intermittent performance issues. In particular, when permanently connected with USB charging passthrough and Ethernet, they always end up suffering from intermittent disconnections.
So far, the StayGo has suffered from no problems at all.
Price and Alternative Options
The  Twelve South StayGo is £99.99 on Amazon.
The Belkin USB C Hub, 11-in-1 is the same price and has more connectivity options, including display port or VGA for legacy connections. The USB-C cable is physically attached, so you don't have as much flexibility compared to the two cables of the StayGo.
Apple doesn't have a hub as such, but they will charge you £75 for a USB-C monitor adaptor with 4K compatibility and passthrough charging, which is a complete rip-off.
The official Microsoft Surface Dock Station is £183.50.
Or if you have Thunderbolt, desktop docks can cost well north of £200
Overall
The StayGo USB-C Hub has everything I want from a USB-C hub; there is more than enough ports to convert your laptop into a full functioning desktop system. Then 85W passthrough charging should be enough for any laptop with USB-C charging.
Most importantly, it does all this reliably; there have been no disconnections, no buzzing noises, it just works.
This is priced at the high end of devices that offer this sort of functionality, but other brand names such as Belkin charge similar and official Apple accessories more. Due to my experience with poor reliability from cheaper options, I would say spending a little extra here is well worth it
Posted by Mighty Gadget Blog: UK Technology News and Reviews