There are only a few GaN (Gallium nitride) chargers available on the market, and they typically come with a premium price tag.
Ugreen 4-port power delivery GaN charger for just £30
Ugreen currently has an Indiegogo for a new four-port GAN charger that is capable of 65W power delivery which you can buy for just £30 while the campaign is running for the next 3 weeks. After that, the full RRP will be £44. This will be one of the most powerful chargers on the market from a reputable brand.
What are GaN chargers?
GaN chargers are typically much smaller than silicon chargers, in the case of the latest model from Ugreen, it is 50% smaller than standard designs. This is because gallium nitride chargers don't require as many components as silicon chargers. The material is able to conduct far higher voltages over time than silicon.
With GaN chargers being more efficient, they typically offer much higher wattages than their silicon counterparts. With more devices using power delivery, this is becoming increasingly important. It is not just your phone charging via USB any more, many ultra-portable laptops use this, as does the Nintendo switch and various Apple products.
Some ultra-portable laptops require a high wattage before they even accept the charge, my Dell latitude requires at least 45W power delivery to properly function.
Ugreen 65W GaN charger vs Apple 61W Charger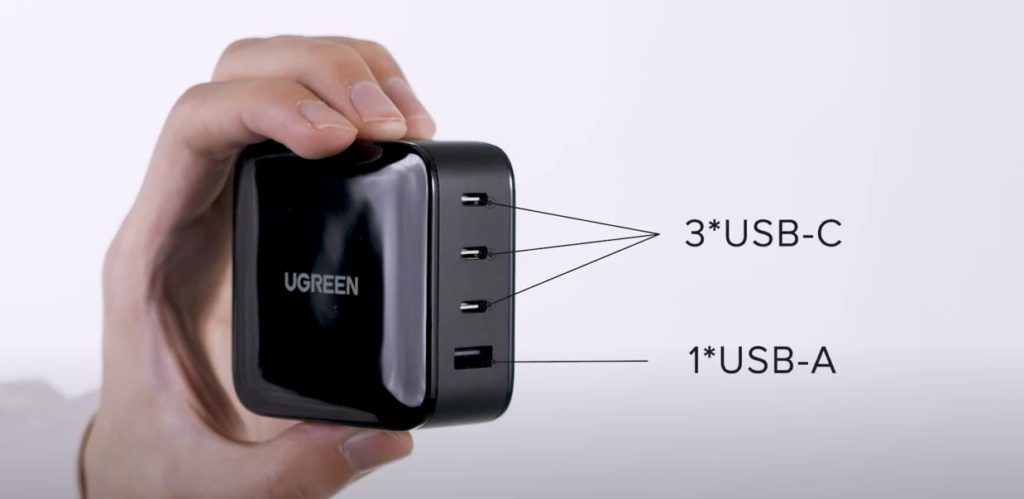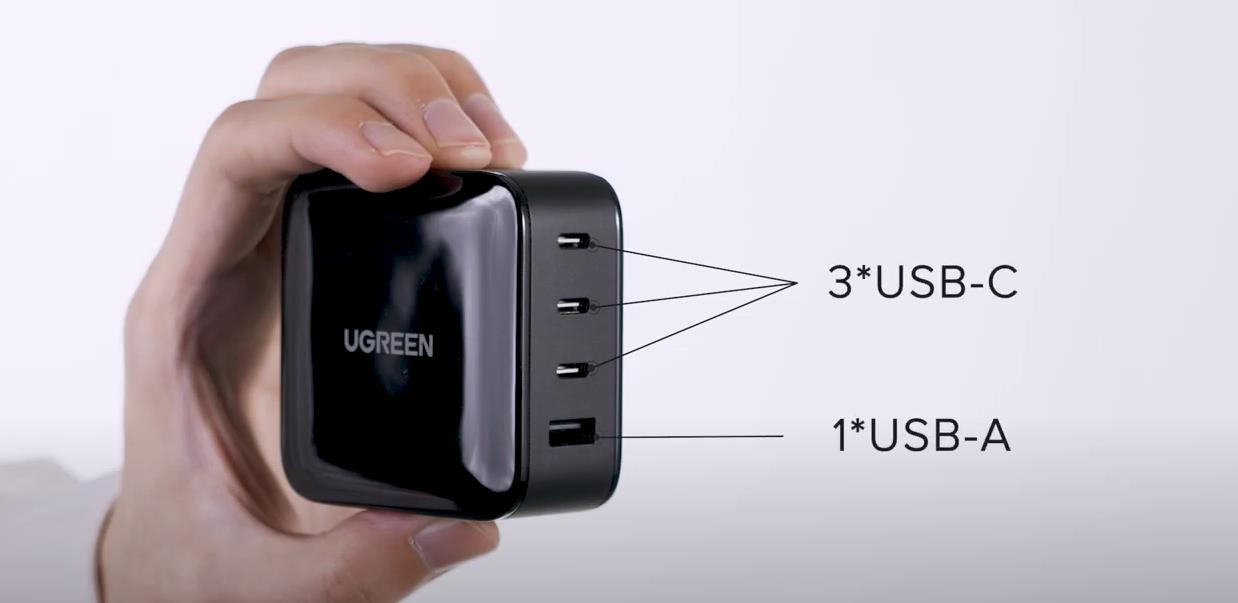 Currently, Apple sells a single port 61W USB-C Power Adapter for £69 which is designed for the MacBook Air, Pro, and the standard MacBook.
This charger has just one USB-C port that is compatible with PD2.0 with a total size in volume of 156.9cm2 and a weight of 194.6g.
The Ugreen has three USB-C ports and one USB-A for with a total output of 65W, so you can charge multiple devices at once. It is then compatible with PPS and Power Delivery up to 3.0. It is also compatible up to Quick Charge 4+ which is used on many smartphones.
Indiegogo Campaign
The project is 70% funded with 20 days to go, and there is an expected shipping date of June 2020.
At £30 this is a great buy, I have been a big fan of this style of charger for a while now, it is perfect for travelling and keeping all your devices charged up.
It is worth noting that this adaptor has options for the US, EU and the UK when you continue to payment.