With April getting very warm, and all of us in lockdown, many of us will be trying to make life a little more enjoyable by having a BBQ. With so much time on our hands, it is well worth trying out smoking and other more advanced forms of cooking than just burgers and sausages.
BBQ thermometers have been a popular product with slow cooking enthusiasts for years, and there are plenty of wireless options. Inevitably these have then been upgraded to be smart, most devices using Bluetooth, allowing you to get rid of the wireless transceiver and use your phone.
Now we have Wi-Fi-equipped models. From what I can find, there is the Weber Connect, which is £109 and the Meater Block, which is £289, and Signals 4, which is £180. None of them are particularly cheap, but the Weber is off to a good start by being comfortably the cheapest Wi-Fi model on the market.
Features
Compatible with both Wi-Fi and Bluetooth for added convenience and connection reliability.
Up to four meat probes. 2 included, one for the meat the other ambient
Receive step-by-step grilling assistance on everything from grill setup to when food is ready to flip, serve, and eat.
Receive notifications when food is ready to flip, and is the perfect temperature to serve.
Select food doneness (ex. medium-rare steak) and receive an alert once it has reached the perfect temperature to serve.
Set Up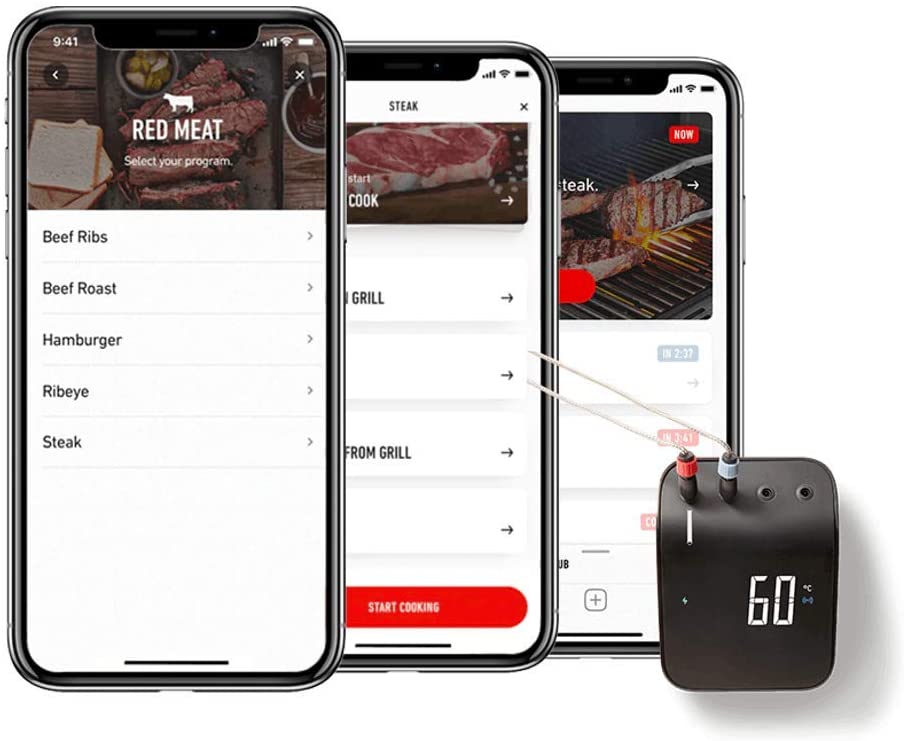 It is important to follow the instructions here, I did not, and it took over an hour. When you set it up you will need to upgrade the firmware, if the probes are inserted into it, it will not update. When you do it properly, the update will take about half an hour which is a ridiculous length of time.
When you connect to your Wi-Fi, not only do you need to type in your password, but you have to type the SSID physically. Not a huge issue, but it is time-consuming if you have a random default Wi-Fi name from the router.
In use
The app doesn't just monitor the temperature, it has numerous cook programs which will guide you through everything you need to do.
The app includes plenty of programs which should cover the vast majority of meals you would like to do including pulled pork, beef brisket, rib of beef, steak, whole chicken, lamb and fish.
During my review period, the weather wasn't quite as nice as it is while I write this review, so I did a mix of BBQ cooking but also used it for roasts in the oven.
You get two probes within the pack, allowing you to monitor the ambient temperature as well as the internal meat temperature. You can then expand this to four probes in total.
When using the device outside, I did both a whole chicken and some steaks. When cooking the chicken, I did experience some dropouts with the Wi-Fi, and this appears to be a common issue from users. I assume it falls back to Bluetooth when no Wi-Fi is available, so it is not the end of the world, but if you are spending over £100 on a Wi-Fi thermometer, that is the thing you especially want to work consistently.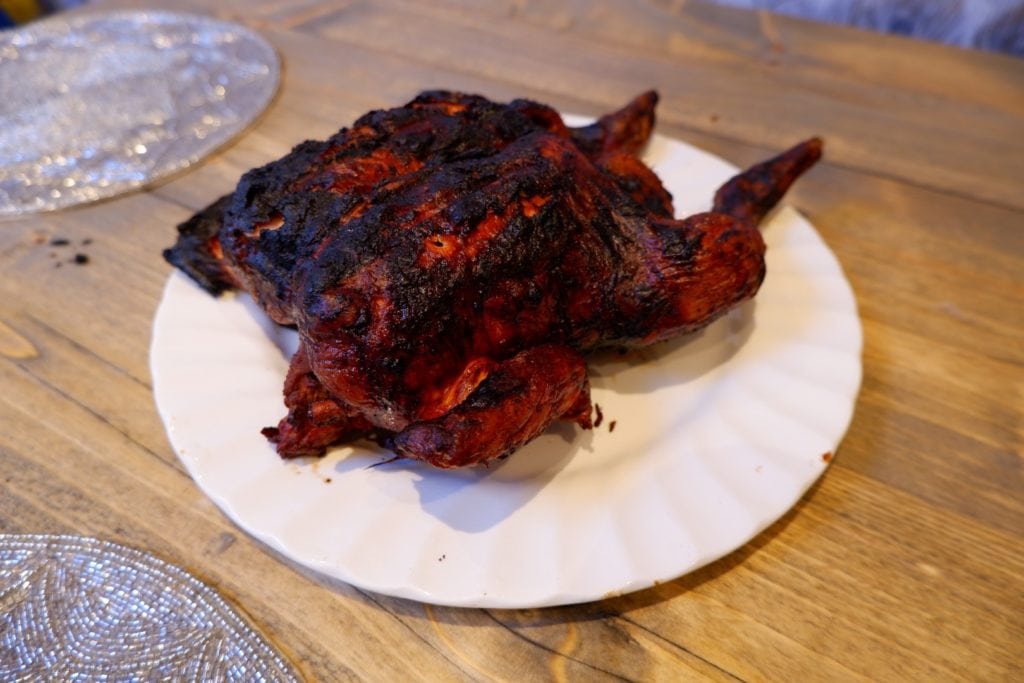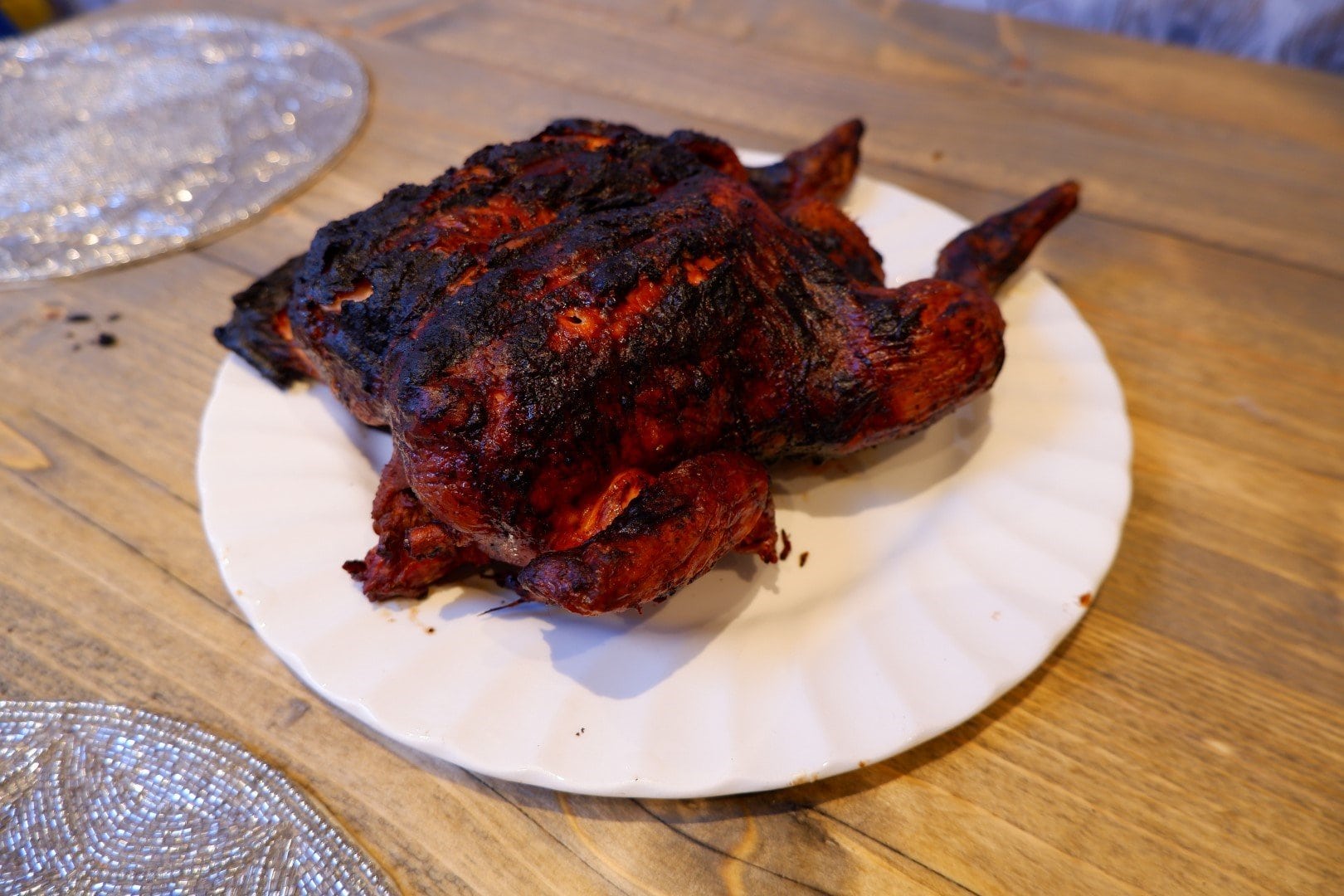 One thing the app doesn't do is guide you on the probe placement in the meat, it is not very difficult, but I found that if it wasn't fully inserted into the meat properly, you can get inaccurate readings.
When cooking roast beef in the oven I had no issues at all, when I checked the app, it always indicated it had a Wi-Fi connection. This ended up working really well for me, blindly following instructions for roast beef and I always end up overcooking it slightly rather than medium/rare. This allowed me to check the oven temperature was accurate as well as keep an eye on the meat temperature.
If the app doesn't have the recipe you want, you can manually set your target temperatures and monitor it that way. I suspect this will be the more popular option for more experienced slow cookers.
Known Problems
With a rating of 2.8 of 5 on Amazon from 20 reviews, 7 of which are 1 star, this has not launched too well.
The main concerns appear to revolve around the app; many people complaining it does not work on Android, there are also app crashes, long firmware updates and Wi-Fi problems. I tested this on the Huawei P40 Pro and the P30 Pro neither had any problems with crashing or freezing.
I have personally not experienced anything too serious, many of the reviews came in during February and early March shortly after release. So it looks like things have improved since then. However, the Wi-Fi issues are a concern, this is the main selling point of the device after all.
Price and Competition
Most of the competing products appear to use Bluetooth over Wi-Fi, this will limit the range of the thermometer considerably with your phone needing to be within range of the device. The benefit appears to be both more affordable products and more positive reviews.
One such option is from Weber themselves, with the iGrill 3 which is well-reviewed on Amazon and other websites.
There are a lot of affordable random brands on Amazon which includes:
As for Wi-Fi equipped models you have the Meater and Signals 4. The Meater seems to be exceptionally well-reviewed, but is is very expensive at £289.
Overall
Overall the Weber Connect worked well most of the time for me and I love the concept of a Wi-Fi connected BBQ thermometer.
I didn't experience nearly as many issues as many other users reported, but it did occasionally cut out from Wi-Fi when using it outside. I had no issues in doors so this could have been a signal strength issue. It will also use Bluetooth when needed, not ideal, but it does help.
While my experience was quite positive, there is no getting away from the overall negative reviews this device has received since launch.
I suspect many of the issues have been ironed out since launch, however, when a device costs £109, double the price of other options offering similar functionality, it makes it a little difficult to recommend.
It is one of the few Wi-Fi equipped models on the market. The Signal 4 apepars to be a good alternative but considerably more expensive. So if Wi-Fi is an essential feature for you, then this is worth considering, I would just make sure you buy it from somewhere like Amazon with easy returns.