A scooter is an excellent investment. You may have seen many people
traveling with a scooter, but you are not convinced of the convenience of this
product. But scooters are an excellent mode of travel because they are light,
fast and efficient. The Mosquito, being ultra-portable and fast, is an
excellent option for your trips in the urban environment. Do you dare to
discover this product?
Do you want a scooter which can serve you in your day to day life, and that
does not represent a problem for your comfort? Then the Mosquito, being an
ultra-portable and fast scooter is your choice. With a matte black surface, you
can have a way to move from one place to another with great elegance and
serenity. Also, its size and weight will allow you to take it anywhere or even
use it in conjunction with other modes of transport, such as the subway, the
train or a bus.
This product can make your life faster and more comfortable. You can use it to travel to work or your university quickly. You can even actually charge your cell phone while on the road. Don't you think it's fantastic?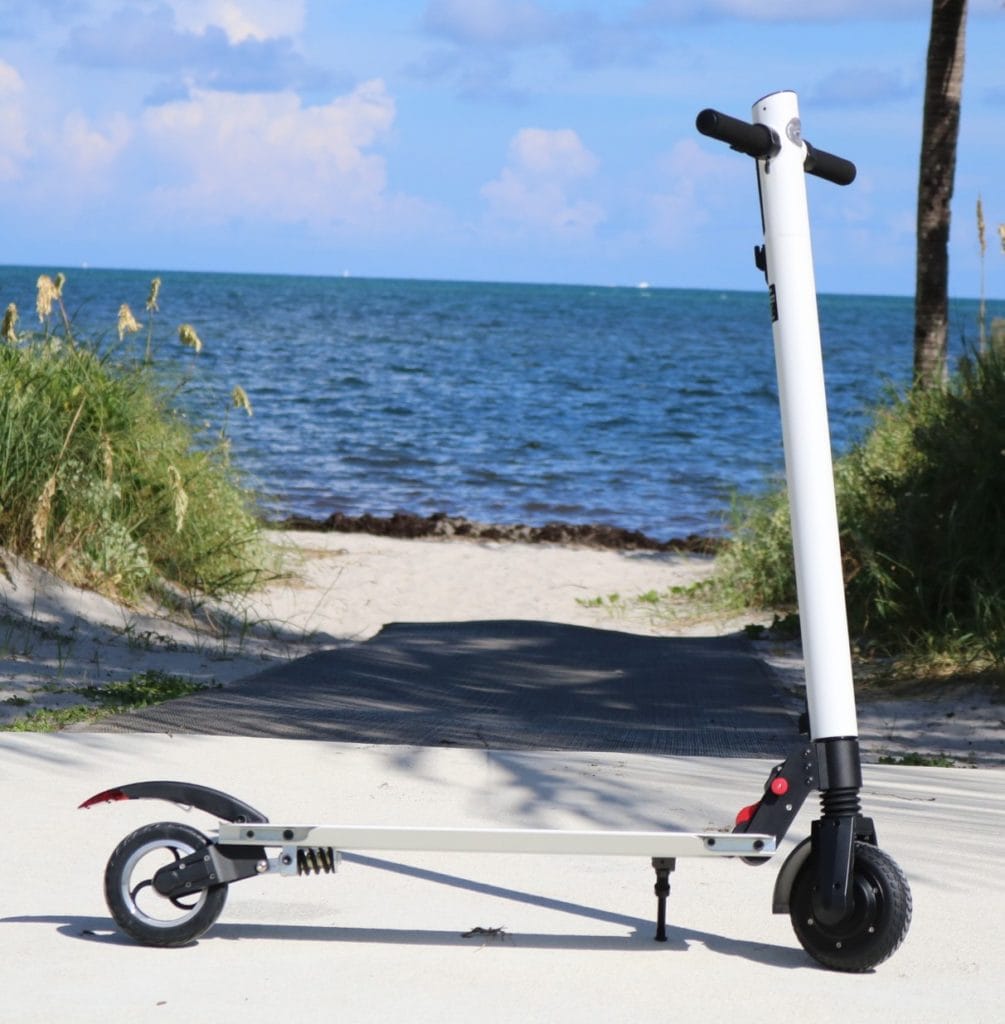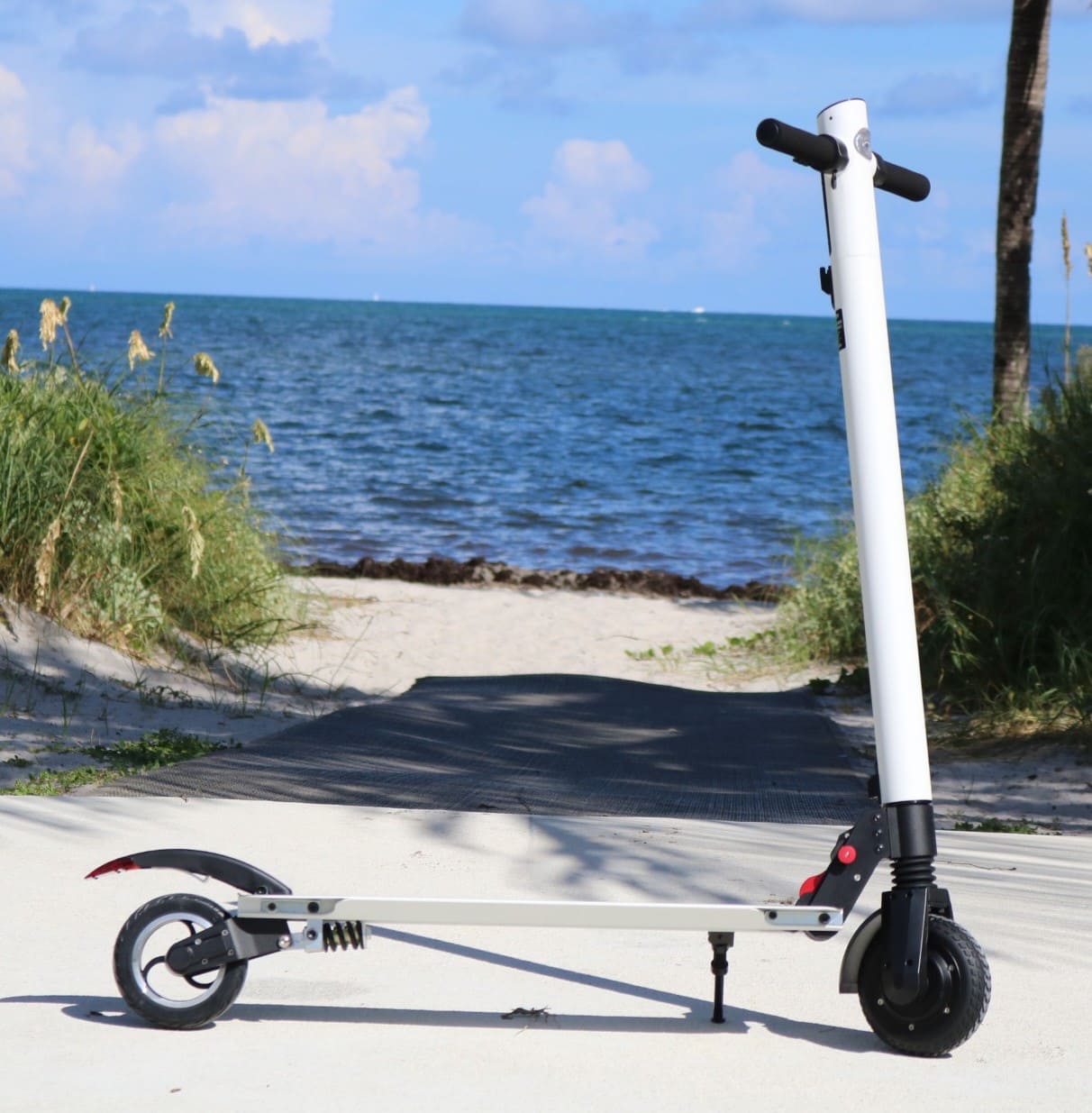 You may like to ride a bike and think it is a good option. Although its
health benefits are undeniable, it may require a physical effort which you
cannot always give. Given that, a scooter such as the Mosquito can help you a
lot. But have you ever perhaps wondered if it is uncomfortable and awkward to
carry?
Only 22 pounds is the weight of this scooter. Yes, 22 pounds. It is very lightweight for a product of such quality. But even so, its other great advantage is in its dimensions, as it is a compact scooter which you can take anywhere. It is a small scooter, with dimensions of 39.4 x 14.7 x 43.7 inches, but when folded, it is reduced even more, as it becomes only 43 x 7.6 x 10.7 inches. Don't you think it's incredible? The Mosquito scooter is the lightest weight electric scooter 2019; just a few pounds and a few inches will allow you to move around the city in the best way.
Another of the significant doubts which people who are going to buy a
scooter have is if it is really powerful. Nobody wants to buy a scooter that is
too slow, because, otherwise, you could walk. Also, it is usually a problem if
you have to use your scooter on climbs. The Mosquito, being ultra-portable and
fast can be beneficial in all these situations.
This scooter has a brushless hub motor of 36V 300W. This capacity offers
you hill-climbing torque, which is ideal for uneven terrain. Also, the speed
can reach 20 mph, which is very convenient for medium distance journeys. Do you
dare to buy one knowing this?
You may also have asked yourself, why am I going to buy a scooter if I
need to charge its battery all the time? That scenario does not happen with the
Mosquito scooter. This is because it has a high-quality lithium-ion LG brand
battery. Its capacity is 9.6 Ah, and with that battery, you can travel up to 15
miles in range. That is, you can use your scooter with total comfort for one or
several days without having to charge it.
One of the best aspects of the Mosquito scooter experience is that it is
not just a way of moving comfortably, but it has many features. Some of them
refer to its lighting, because it has an LED headlight, in addition to a tail
light with battery. It also has an edgeless display which allows you to view
the travel data.
One of the aspects which users most like about this scooter is that it is
possible to charge a cell phone during your trip. This is because it has a USB
charging port. Isn't that incredibly useful?
Fast travel, quality materials, safety features, and high battery life.
All these elements can serve you well if you decide to buy the Mosquito
scooter. It is ideal for your urban and suburban routes because it combines the
calm which characterizes this scooter with the speed you need.
There are many scooter options which can be adapted to your lifestyle. If you perhaps live in a predominantly rural area, there are a lot of scooters that you can use, to travel greater distances in more challenging terrain. However, for the urban and suburban environment, electric scooters such as the Mosquito are ideal. Do you dare to buy it?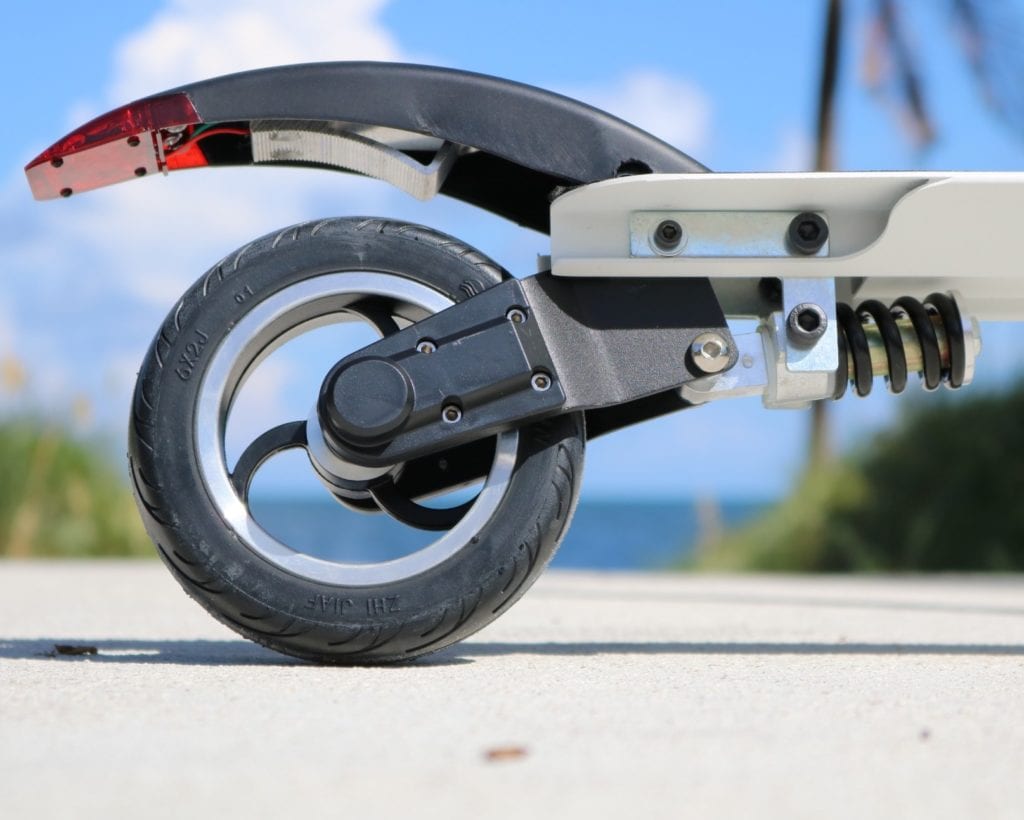 Post from: Mighty Gadget – Gadget and Technology Blog
Why Should You Buy the Mosquito; the Ultra-Portable and Fast Scooter?