There's something so simple, enjoyable and pure when playing games on your smartphone. From the era of Snake on the early Nokia to Candy Crush and more recently Call Of Duty. Being able to pull your phone from your pocket and fire up a game within a minute has a certain charm to it compared to playing a console. Mobile gaming is definitely a fun and satisfying way to pass the time whilst on the bus, train or even chilling at home. The great thing about mobile gaming is the fact that you can still have a great gaming experience without needing to spend large amounts of money buying the latest Xbox series or Playstation.
If you're like me you still have a massive fondness for the games we grew up playing on the Super Nintendo, Sega Megadrive and Playstations, Wii and later the PSP, Nintendo DS plus others. Fast forward to 2020 and the concept of retro gaming (playing our fantastic games from the past on modern gaming consoles, smartphone or other platforms) has been around for a long time already.
As well as a plethora of latest gaming titles the Android Play Store has a number of emulator apps to play retro games on their smartphone and generally different emulators are coded for different consoles.
Whilst the F(x)tec Pro1 has not been designed to act specifically as a gaming smartphone, the 155% angled slider, 66 key physical keyboard and large 5.99 inch AMOLED display makes it the perfect retro gaming smartphone given that is has physical keys which can be configured to the various gamepad button or direction controls within each emulator and most importantly this can be done in landscape mode.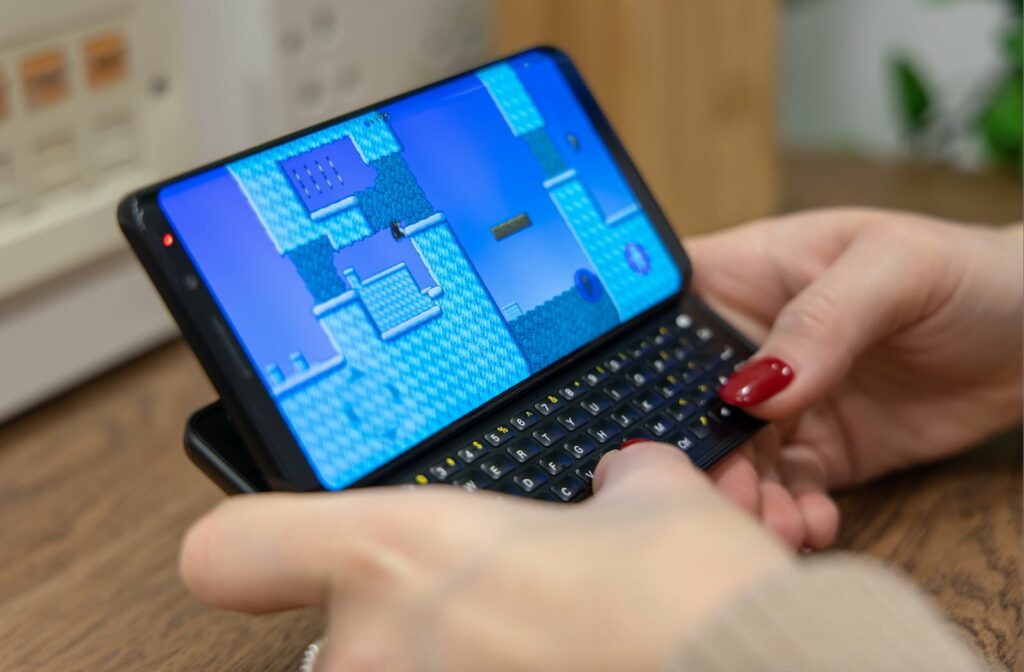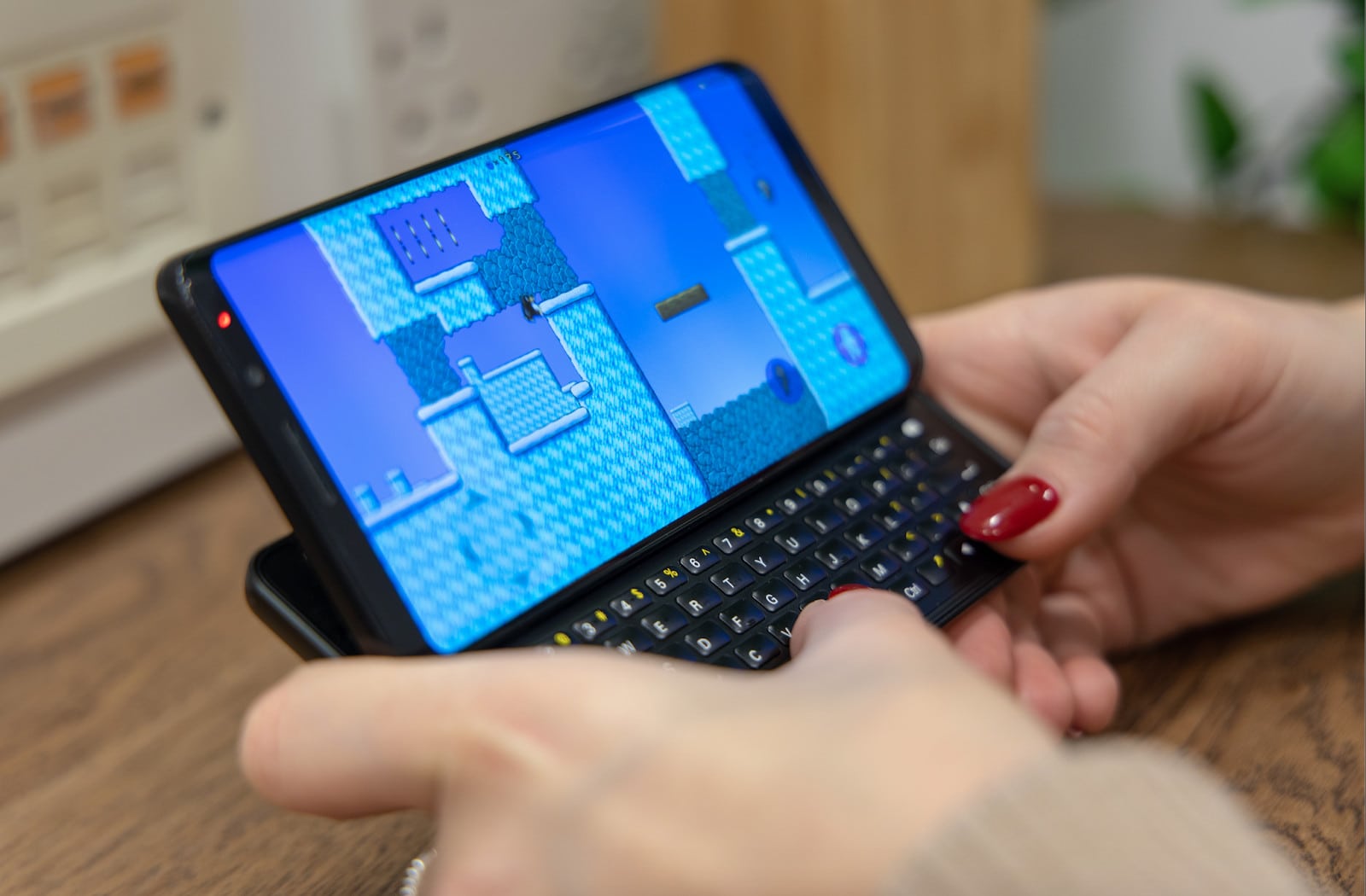 Let's take a brief look at the specs:
Weight: 254g
Dimensions:154 x 73.6 x 13.98 mm
OS: Android 9, with an unlocked bootloader (Linux / Sailfish)
Display: OLED 5.99-inch, 2160 x 1080
CPU: Snapdragon 835
RAM & Storage: 6GB & 128GB, expandable via microSD card up to 2TB
Battery: 3200 mAh
The Pro1's physical keyboard is hands-down the number one feature that makes this phone the best phone for retro gaming. With the slider open, the physical keyboard makes for a great horizontal gaming experience. Emulators including Dolphin, Drastic and RetroArch all allow for key remapping on the keyboard, so you can personalise your mobile gaming experience according to your preferences. This means you can play all of your favorite classic games like Mario Kart Wii and Sonic the Hedgehog without losing any screen estate with virtual controllers and at the same time getting that familiar feeling of pressing a button on the controller.
With a resolution of 2160 x 1080 pixels, the Pro1's large 6 inch AMOLED display really brings games to life and colours of Mario Kart Wii look to an extent better than we remember from our LED TV's back in the 2000s. Not only does the screen provide exceptional detail and stunning images, but the open slider sits at an optimised viewing angle of 155%, making it the perfect handheld phone for playing games.
If that's not enough, you can get in on the action with the stereo speakers located at either end of the device, emitting great sound quality whilst you play. Or if you would prefer to play games with headphones in, simply plug them into the Pro1's nostalgic headphone jack port.