With many people having to work from home during the Covid-19
pandemic, it is essential to get a decent working environment set up. Working
from your laptop on the couch may be okay for a few hours occasionally, but
with the prospect of weeks at home, a more productive permanent solution is
needed.
I am lucky, I already work from home, however, my partner
works for a small insurance company and it is not as easy as just firing up the
laptop and getting work done. She needs to bring the desktop home, which is set
up specifically for her work with the drives being encrypted and various other
security measures in place. She will also need to bring the IP phone home, allowing
her to communicate with clients and other members of staff.
So, using Wi-Fi on a laptop is not an option, and her IP
phone lacks Wi-Fi. While my office is set up to be wired, there is no space for
two of us, so she must work in the living room, which lacks easy access to
ethernet. I would imagine this is a relatively common issue for many people.
If you do have the option to work on Wi-Fi, things are
simpler, but it could be that your home is not set up for the best Wi-Fi
coverage where you work.
Also, with us self-isolating, it is likely several people in
the house will be using Wi-Fi all at the same time from different locations.
How to get Wi-Fi on your desktop
If you have the option to add peripherals to your desktop via USB, then you can easily install a Wi-Fi USB dongle. Some companies may lock this down so you would need to check with your company first.
Alternatively, if you are happy opening up your PC, you can get better performance with a Wi-Fi 6 add-card such as the Fenvi card I reviewed previously.
No products found.
Improve Wi-Fi around the house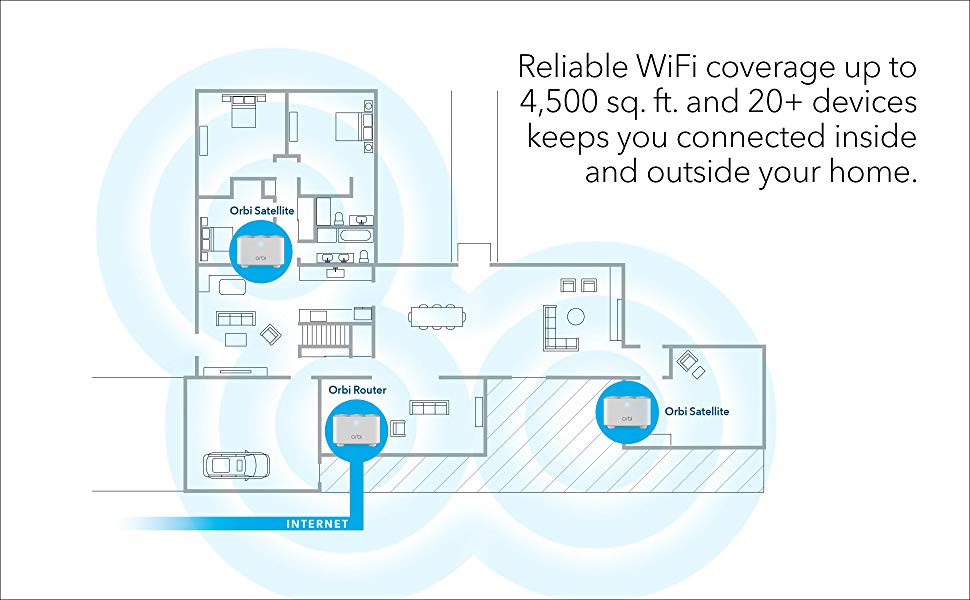 While you may have great Wi-Fi in your main living areas, if
you are lucky enough to be able to set up a home office elsewhere in the house,
such as spare bedroom, it may not have the best Wi-Fi coverage. Mesh Wi-Fi is
one of the best things to happen to home networking in recent years, allowing
people add multiple Wi-Fi access points around the home to eliminate black
spots.
The Netgear Orbi Dual-Band Wi-Fi 5 System AC1200 (RBK13) is quite affordable at £149.99
If you want to make your Wi-Fi as future proof as possible, investing in a Wi-Fi 6 system is a good idea. There are plenty of Wi-Fi 6 mesh systems coming to the market, but the only one currently available is the flagship Orbi Wi-Fi 6 System AX6000. If you have very demanding data transfer requirements (such as transferring videos across the network to a different computer or NAS) then a the RBK852 is undoubtedly worth considering – it is very expensive through at £699 for a 2-pack.
If you want the most affordable solution possible, then you can go wrong with the TP-Link Deco E4 which is just £89.99 for a three pack.
The TP-Link Deco P9 is also an excellent option if you have a home with very thick walls, or your home office is a long way from the main router, this system will use the electrical wiring in your home as the backhaul channel back to the main router. A three-pack is quite affordable too at just £169.99
Extending wired ethernet in the home
All the above systems have at least one spare ethernet port
which will allow you to plug in a wired device.
The expensive Netgear RBK852 linked above has four spare
ports, while the more affordable options tend to just have one or two.
Netgear also have the RBK50 which is a sits in the middle having 4 ports and being a tri-band Wi-Fi 5 system, this is currently £249.99 for a two pack.
Adding more ethernet ports
The more affordable mesh systems tend to only have a couple
of ethernet ports, you could buy the more expensive RBK50, or you could just
buy a switch. While I have been pushing cloud-managed switches recently, in
this scenario, it is overkill.
Almost any well-reviewed gigabit switch on Amazon will do.
Again, TP-Link and Netgear seem to dominate the affordable
side of things.
The TP-Link LS108G 8-Port is just £15.98, or there is the Netgear GS205 5 Port for just £13.98.
As for the ethernet cables, I would just try and nick them
from work, but if that is not an option, almost any on Amazon will do, they are
cheap as chips.
Amazon basics have a 5-pack of 1.5m cables for just £9.97.
Working from home with mobile data
Some people don't have broadband, or quite often, it is so
slow it is not much use for work. In this scenario, your best bet is mobile data,
how practical this is will be dependent on the signal in your area.
If you are in a 5G area, then Vodafone Gigacube is probably the best solution currently, the problem being is that it is expensive if your working from home situation is only going to be temporary.
You can get the device for just £50 upfront if you are
willing to commit to an 18-month contract, then it is £40 for 200GB or £50 for
unlimited. A 30-day contact is the same cost per month but £325 upfront.
The 4G option should be adequate for most office work at home, the 30-day contract on this one is £100 upfront, but then for some reason, they don't offer unlimited data but 300GB at £50. There is a 100GB for £30, which should be adequate if you are not planning on streaming lots of Netflix while at home too.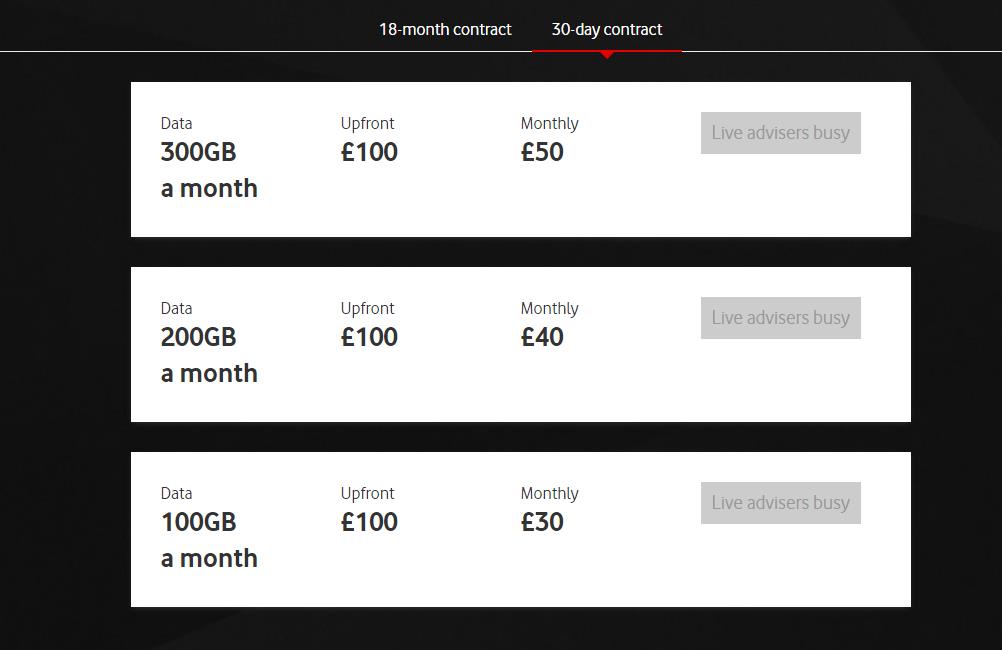 Alternatively, you can get a data SIM card from your preferred
network then buy a mobile router.
The TP-Link Archer MR600 is £104.99 with favourable reviews.
The Netgear R7100LG-100EUS Nighthawk AC1900 is quite expensive at £298.99 but works as a
normal router as well as a 4g/LTE router.
Then there are mobile hotspots, these are excellent but lack
ethernet ports.
The Netgear AC790 (Up to 450 Mbps) is £124.99 with excellent
reviews.
Or the TP-Link M7350 (150mbps) is almost half the price at
just £64.99
Of course, you could just tether your mobile to your computer, but I am not sure I would want to do that 8 hours a day over several weeks.