Today, Xiaomi announced their latest affordable phone with the flagship Qualcomm Snapdragon 865 chipset.
The none Pro model will cost just 449-euros, so about £400 for the UK. You can pick up the Xiaomi Poco F2 Pro for between 380-450 Euros, and it is available on Amazon UK for just £399.
I recently reviewed the similarly specced Redmi K30 Ultra, and it was a superb bit of hardware, so the Poco F2 Pro is a fantastic option for anyone looking for a budget flagship.
So what doe the new Xiaomi Mi 10T bring to the table that makes it worth your money over the Poco?
What's the same?
Both phones share a lot of specs and with the pricing similar, it makes picking between the two hard.
Both phones have:
6.67-inch display running at the same resolution
Qualcomm Snapdragon 865
6GB/128GB base model with a 8GB/128GB options (neither has a microSD slot)
Both have a 64MP 1/1.73″ primary rear sensory
Both have a 5MP macro camera (though the Poco is classed as a telephoto macro)
The same Wi-Fi and Bluetooth specs
Both have NFC for Google Pay
Both are dual SIM
Xiaomi Mi 10T Pros and Cons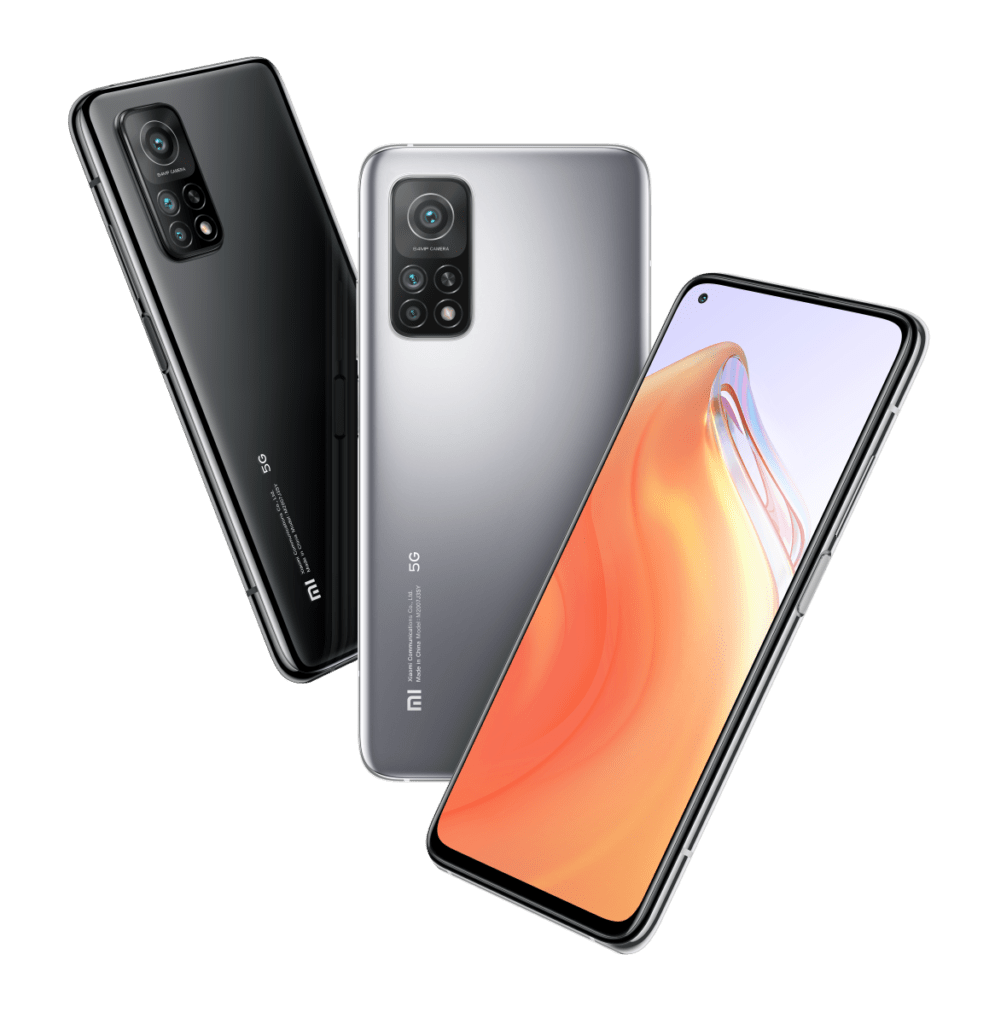 The Xiaomi Mi 10T uses an IPS display that runs at 144Hz refresh rate and has a punch hole in the top left corner. This could be a pro or con depending on your feelings. I am not a massive fan of LCD vs OLED but that's a significant improvement with the screen refresh rate.
Because it has an LCD display, the fingerprint scanner is mounted on the side (though some people may feel this is a Pro)
The Mi 10T has a worse camera specification (but not by much). The primary camera and ultra-wide are identical. The 5MP macro is listed as a  telephoto macro on the Poco, I am not sure how that differs. The Mi 10T lacks a 2MP depth sensor.
The Mi 10T has the 20MP selfie location in a punch hole. Though this could be an advantage if you sue the selfie camera a lot though.
The Xiaomi Mi 10T has a slighter larger 5000mAh batter and slightly faster charging at 33W
Poco F2 Pro Pros and Cons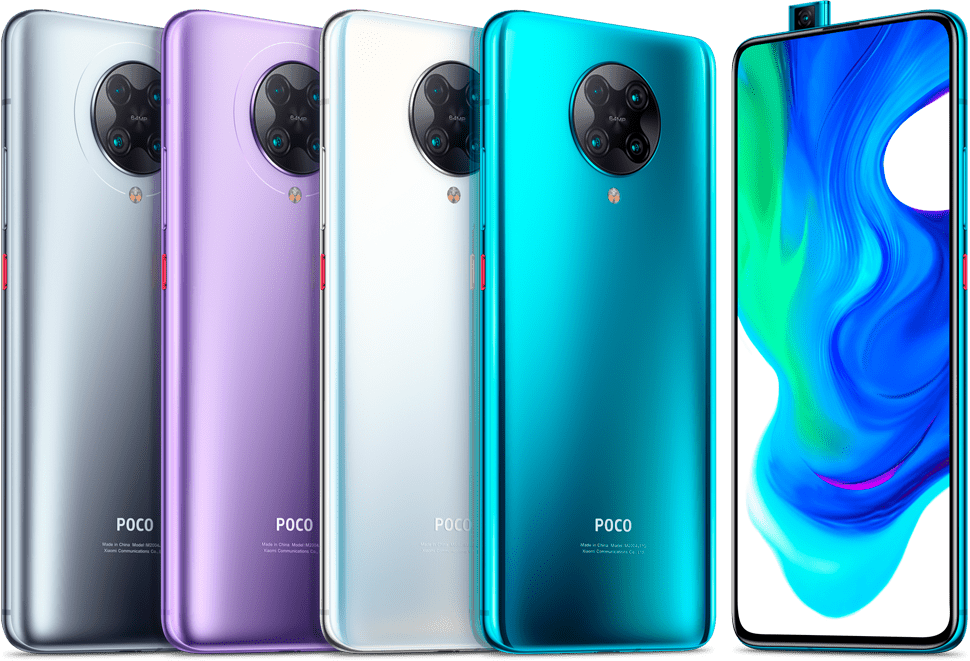 For a start, with the Poco F2 Pro being out for a while now, you can pick it up for a little cheaper than the launch price of the Xiaomi Mi 10T.
It then has an AMOLED display with no notch or punch hole. This is a big Pro for me.
Sadly, it only has a 60Hz display
With the selfie camera in a motorized pop up there is a delay in talking selfie and using face unlock.
Some people may find the under-display fingerprint sensor worse than a side-mounted one.
It has a smaller 4700mAh battery with 30W charge.
Which is best?
It is too close to call really, I'd say the decision lies down to your feelings about the display.
Gamers will likely prefer the  144Hz refresh rate display, I think I would prefer the OLED display with no punch hole.
If you have no strong feelings about either of those, I would just buy the cheapest at the time, which is likely to be the Poco F2 Pro for the time being.