The Samsung Galaxy S21 Ultra is arguably the best flagship phone from Samsung in years. With the newly designed Exynos 2100 chipset, Samsung finally has something that can compete with Qualcomm.
Admittedly, the chipset does have quite a few issues, but it is a much closer race than in previous years, and the Qualcomm is not without flaws too.
The Samsung Galaxy S21 Ultra is an outstanding camera phone and will undoubtedly be one of the best phones of the year.
It should soon face competition with the Xiaomi Mi 11 Ultra. We had hoped that this would have been announced during the Mi 11 global launch event, but sadly this was not to be the case. Perhaps when the Xiaomi Mi 11 gets a UK launch, they will also announce the Ultra.
Either way, significant recent leaks have confirmed many key details about the Xiaomi Mi 11 Ultra. In a video posted by Tech Bluff, which has now been reviewed, he does an extensive hand-on with the phone revealing almost everything about it.
You have to wonder how a YouTuber who joined in January and has 7 videos and 2K subscribers (1k when he did the video) manages to get such an in-depth hands-on with an unannounced phone (a sample in both colours, might I add!).
The phone has a striking design which I don't think anyone particularly loves that the gigantic camera bump. However, this camera bump is what will make the Xiaomi Mi 11 Ultra one of the best camera phones on the market and will likely make it compete aggressively with the Samsung.
So how do the does the Xiaomi M11 Ultra compare with the S21 Ultra?
Xiaomi Mi 11 Ultra vs Samsung Galaxy S21 Ultra Specifications Compared
Xiaomi Mi 11 Ultra
Samsung Galaxy S21 Ultra 
Display
3200 x 1440 pixels, 20:9 ratio (~515 ppi density)
OLED, 1B colors, 120Hz, HDR10+
3200 x 1440 pixels, 20:9 ratio (~515 ppi density)
 Dynamic AMOLED 2X, 120Hz, HDR10+, 1500 nits (peak)
Chipset
Qualcomm Snapdragon 888
Samsung Exynos 2100 (UK/EU)
Qualcomm Snapdragon 888 (US)
Memory
128GB to 512GB Storage UF3.1
No microSD
8GB/12GB/16GB RAM
128GB to 512GB Storage UF3.1
No microSD
12GB/16GB RAM
Rear Camera
50 MP, f/1.9, (wide), PDAF, Laser AF, OIS
48 MP, f/4.1, 120mm (periscope telephoto), 1/2.0″, 0.8µm, PDAF, OIS, 5x optical zoom, 120x hybrid zoom
48 MP, (ultrawide), 1/2.0″, 0.8µm, PDAF
108 MP, f/1.8, 24mm (wide), 1/1.33″, 0.8µm, PDAF, Laser AF, OIS
10 MP, f/4.9, 240mm (periscope telephoto), 1/3.24″, 1.22µm, dual pixel PDAF, OIS, 10x optical zoom
10 MP, f/2.4, 70mm (telephoto), 1/3.24″, 1.22µm, dual pixel PDAF, OIS, 3x optical zoom
12 MP, f/2.2, 13mm (ultrawide), 1/2.55″, 1.4µm, dual pixel PDAF, Super Steady video
Front Camera
20 MP, f/2.3, (wide), 1/3.4″, 0.8µm
40 MP, f/2.2, 26mm (wide), 1/2.8″, 0.7µm, PDAF
Battery
5000 mAh
5000 mAh
Charging
Fast charging 67W
Fast wireless charging 50W
Reverse wireless charging 10W
Quick Charge 5, Quick Charge 4+
Power Delivery 3.0
Fast charging 25W
USB Power Delivery 3.0
Fast Qi/PMA wireless charging 15W
Reverse wireless charging 4.5W
Extras
USB Type-C 3.2
Samsung DeX
Ant+
Bixby
Price
Unknown
£1,150
Display
Both phones have a very similar display specification. The Xiaomi is fractionally larger at 6.81 inches vs 6.8, but they both have a 3200 x 1440 pixel 120Hx OLED display.
The Samsung claims to be a Dynamic AMOLED 2X with 1500nits peak brightness, and it will likely edge out slightly ahead, but most people probably won't notice.
Chipset / RAM / Storage
The Samsung uses two different chipsets and depends where you live. UK buyers have the Exynos 2100, and US buyers have the SD888. Xiaomi isn't sold in the US, so for most people with the option to buy either phone, it will be Exynos on the Samsung.
While it offers similar performance to the Qualcomm, it is not quite as good. It isn't a huge issue, but if all else is equal, I'd opt for a phone with the SD888 over the Exynos.
The base spec of the S21 Ultra comes with 12GB of RAM while we expect the Xiaomi will still have 8GB. It probably won't make much difference.
Both phones have the same storage options.
Camera
So this is the main thing that makes the two phones stand out.
Xiaomi is ditching the Samsung made 108MP sensor that is used on the MI 11 in favour of a new 50MP sensor. We don't know the exact spec of this but it will likely use a much larger sensor size similar to what Huawei do with their phones. In theory, we should see a much-improved performance, but this is speculation at the moment.
The Samsung sensor is more or less the same as last year, though they state 2nd generation.
For the telephoto lens, the Xiaomi has just one camera which is 5x and 48MP with the possibility of going up to 120x hybrid. This single sensor will likely perform better than either of Samsungs 10MP lenses, but the Samsung has significantly more versatility with two 10MP sensors one at 3x and the other at 10x zoom.
The Xiaomi then has a 48MP ultra-wide, which is a bit plug for me personally because I love shooting in ultra-wide. The Samsung has 12MP, but it is a larger sensor than average and very good.
On the front, both use a single camera, the Xiaomi has 20MP while the Samsung 40MP.
The reason for the ridiculous bump on the Xiaomi is the inclusion of a secondary screen on the back of the phone. This looks quite small, so its usefulness remains in question, but it should allow the Xiaomi to use the rear camera much easier for selfies and vlogging.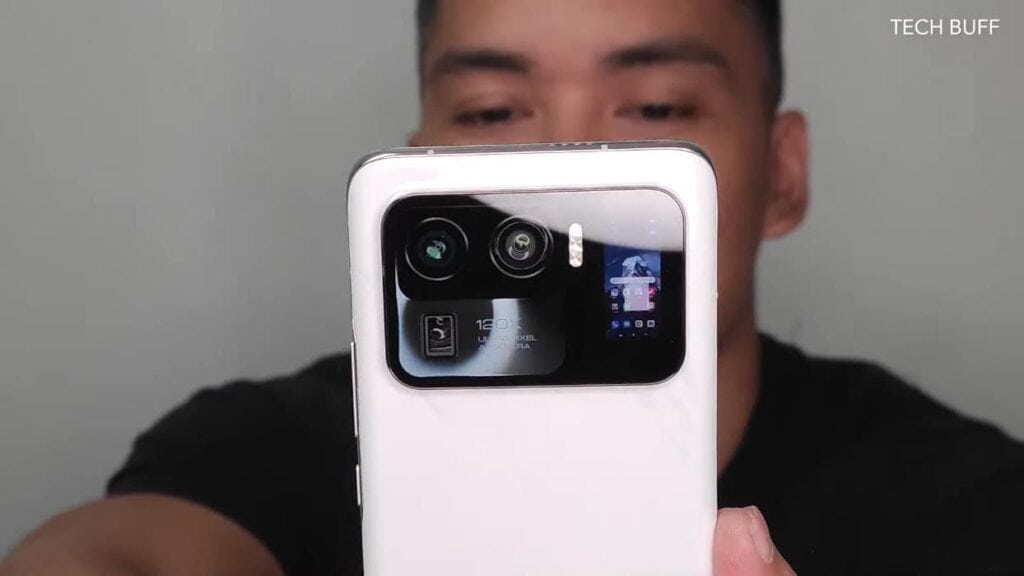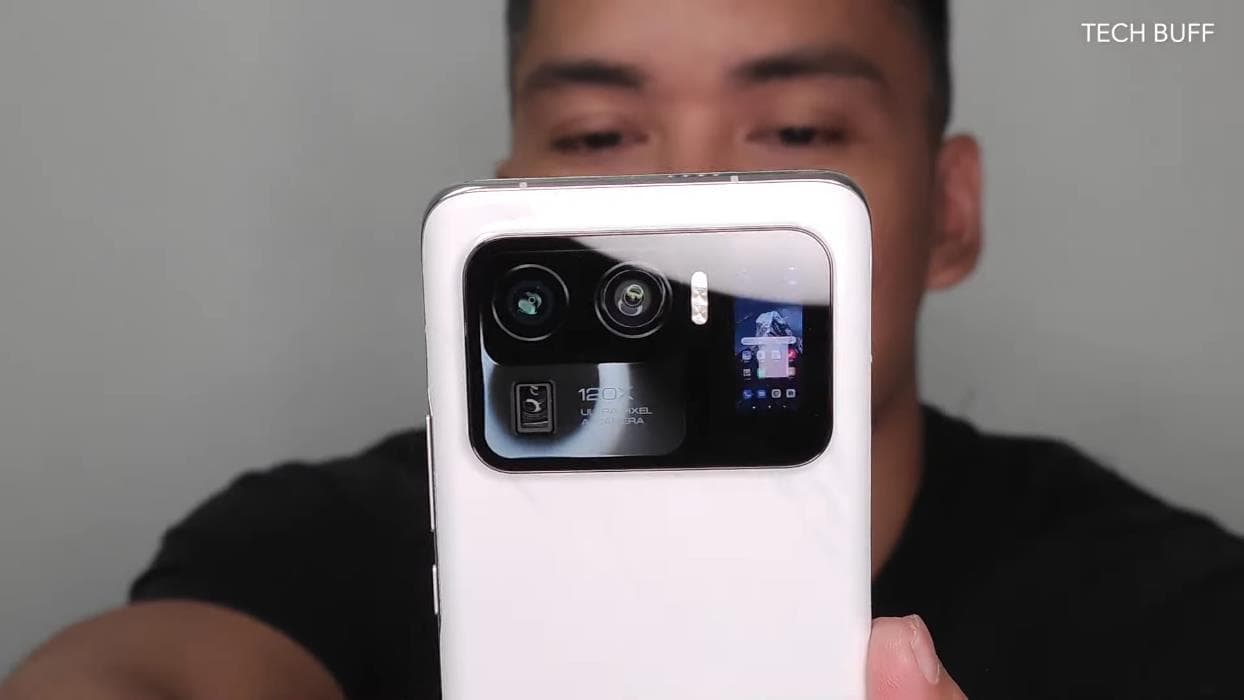 At the moment we can only just the Xiaomi on its specs. We know the Samsung performs very well (on stills at least).
Battery / Charging
Both phones have the same 5000 mAh battery, but the Xiaomi is in a class of its own with charging thanks to the 67W fast charging, 50W wireless and 10w reverse.
The Samsung looks low end in comparison with 25W fast charging, 15W wireless and 4.5w reverse.
Extras
Samsung has a few additional extras, mainly Samsung DeX, giving people an option for a desktop environment. Because of DeX, they have USB Type-C 3.2 giving you the option for a monitor out so this can be used for gaming or watching media. Xiaomi uses the slower USB Type-C 2.0.
Overall
It is too early to make any judgement on the Xiaomi or which phone is the best camera phone. I am not convinced by the secondary screen, but I rarely vlog or take selfies so it is wasted on me.
Price will be important if the Xiaomi is more like £1k I could be sold on it. The Samsung starts at £1150, while it is very expensive, nothing competes with the phone yet, so they can justify the high price.
Posted by Mighty Gadget Blog: UK Technology News and Reviews